Nutri-Vet K9 Aspirin Liver Chewables Medium/Large Dog 75 ct
Sku:

TNUT10387S

Vendor: Nutri-Vet
Nutri-Vet Aspirin liver flavor chewables provide temporary pain relief for dogs and reduces inflammation associated with arthritis and joint problems. For dogs 50 pounds and over.

Pain medication for dogs in tablet form that's easy to give and easy on the stomach.
Aspirin (acetylsalicylic acid) relieves minor aches and pains caused by chronic arthritis and hip dysplasia. It also helps to reduce fever and moderate inflammation.
Perfect for very active dogs involved in physical training and competitions, and senior dogs with sore, stiff muscles and joints.
Made in the USA with globally sourced ingredients.
View full details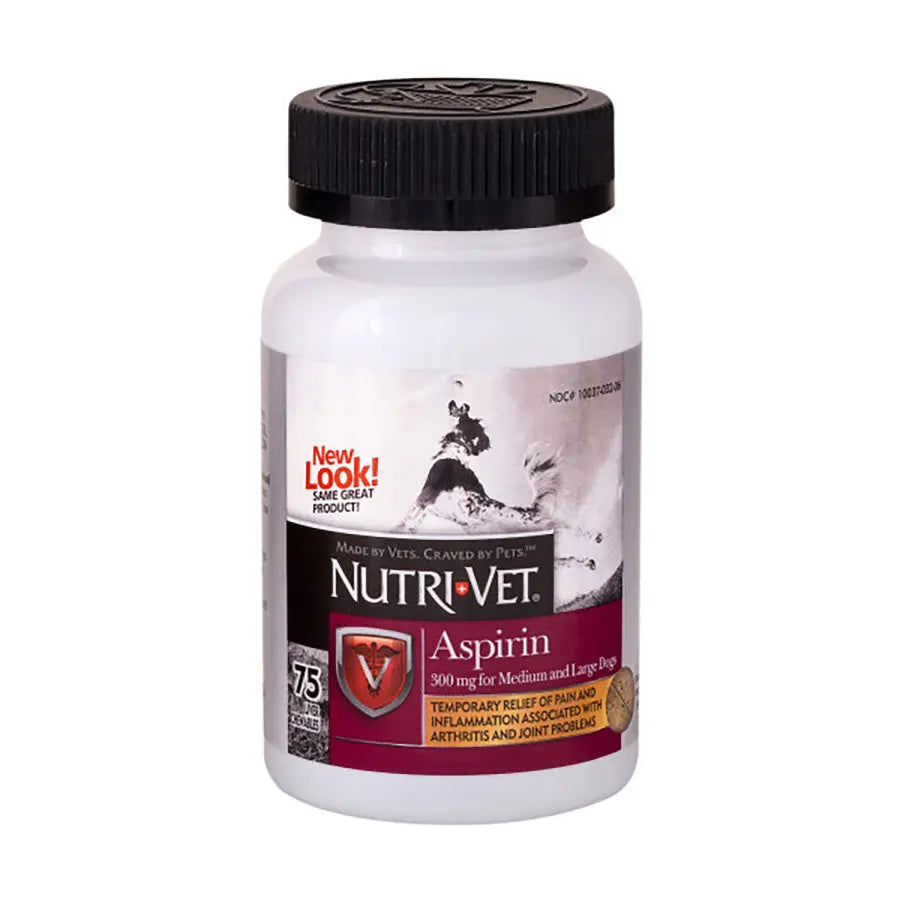 Nutri-Vet K9 Aspirin Liver Chewables Medium/Large Dog 75 ct