Shepherd Boy Farms Freeze Dried Beef Recipe Dog Food 14 oz
Sku:

TSHE10537S

Vendor: Shepherd Boy Farms
Are you tired of searching high and low for the perfect dog food that provides your furry friend with the nourishment they deserve? Look no further! Introducing Shepherd Boy Farms Freeze Dried Beef Recipe Dog Food, the pinnacle of quality and convenience.

At Shepherd Boy Farms, we believe that your pet's nutrition should never be compromised. That's why we start our journey with holistic sourcing, carefully selecting every ingredient from the farm to your dog's bowl. And guess what? It's all proudly grown and raised right here in the USA! We believe in supporting our local farmers and ensuring that every bite your pup takes is of the highest standard.

What sets us apart from the rest? It's our unwavering commitment to using only the finest ingredients. We believe in the power of wholesome beef, fresh fruits, and vegetables to create a truly balanced and nutrient-packed meal for your four-legged family member. We take pride in hand-selecting the best, because we know your pet deserves nothing less.

But wait, there's more! We've unlocked a secret to preserving not just the taste, but also the nutrition that your pet craves. Our special freeze-drying process locks in all the incredible flavors and essential nutrients, making every bite as delicious and nutritious as the first. No more worrying about the degradation of flavor and nutrients over time. With Shepherd Boy Farms Freeze Dried Beef Recipe Dog Food, every mealtime is a delight for your pup's taste buds and a boost for their overall well-being.

Imagine the satisfaction of seeing your furry friend eagerly devour their meal, knowing that you're providing them with the best nutrition available. Not only will your dog benefit from the balanced blend of nutrients found in our freeze-dried beef recipe, but you'll also have peace of mind knowing that you're giving them a meal made with love and care.

So, who is our ideal customer? It's anyone who sees their pets as part of their family. It's someone who wants to give their furry companion the absolute best, while supporting local farmers and businesses. It's someone who values transparency and wants to know exactly what goes into their pet's bowl. It's you.

Make the switch to Shepherd Boy Farms Freeze Dried Beef Recipe Dog Food, and unlock a world of delicious nutrition for your pet. Give them the meal they deserve, and watch as their tail wags with delight. Order now and see the difference that our holistic, freeze-dried approach can make in your pup's life. Your pet will thank you, and you'll never settle for anything less than Shepherd Boy Farms.
View full details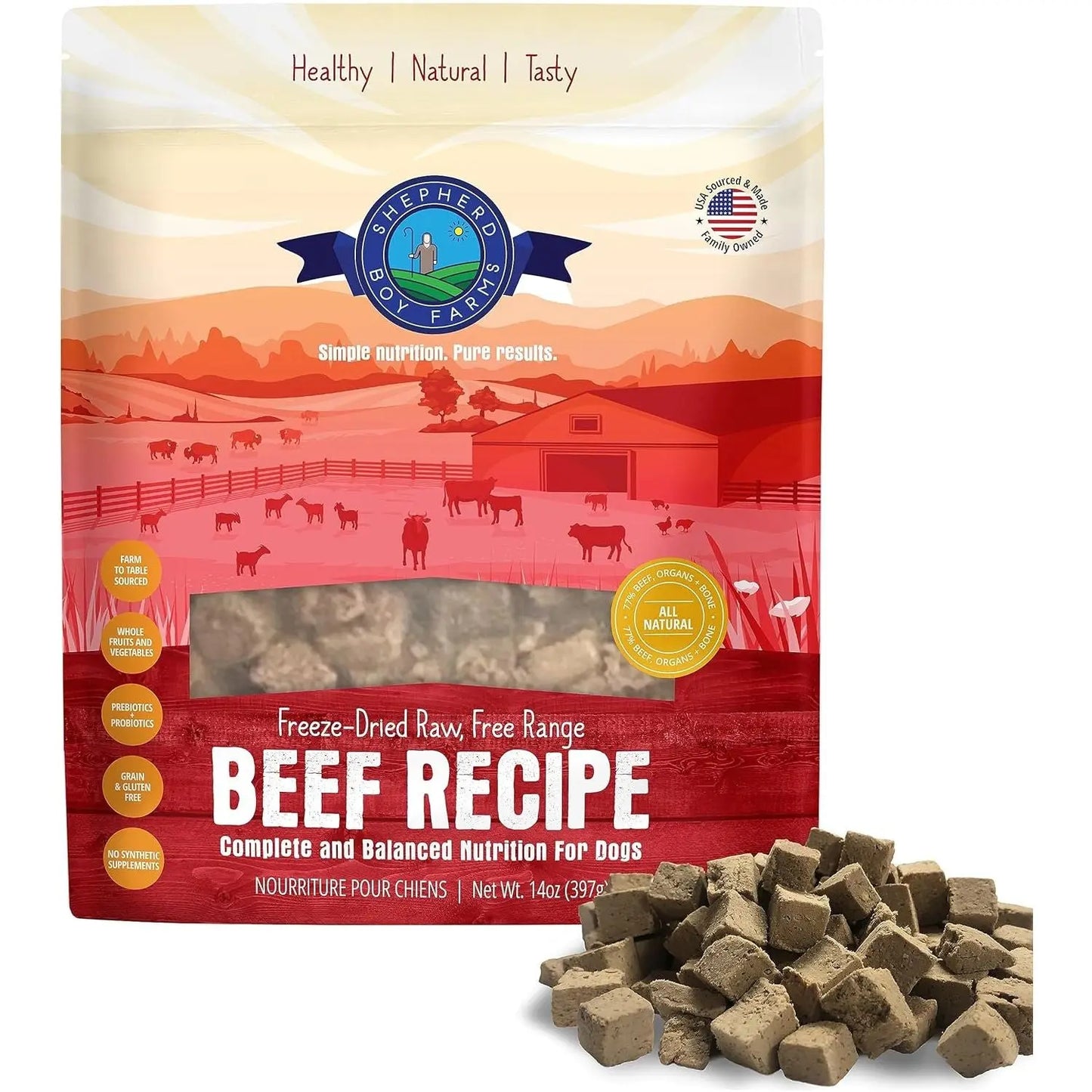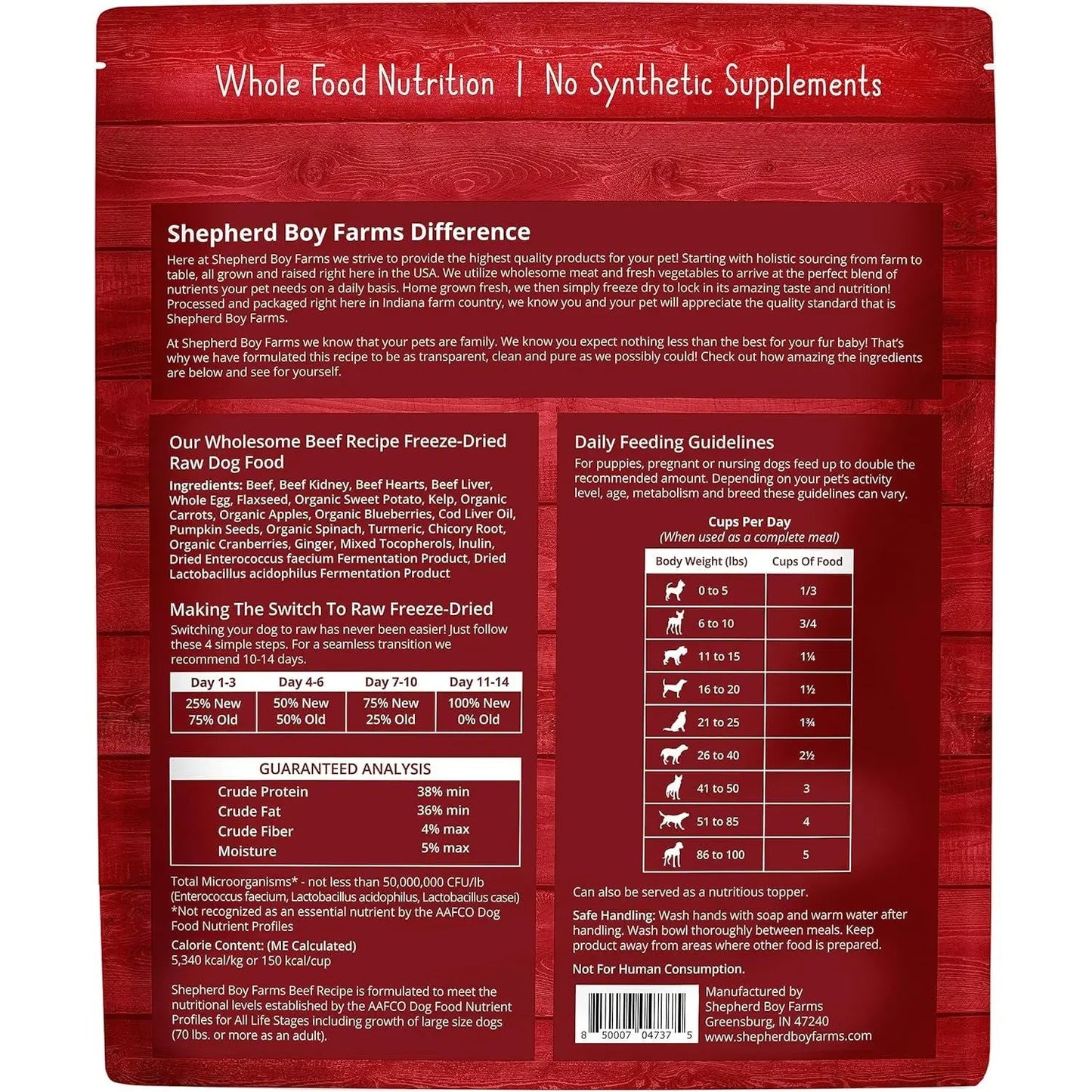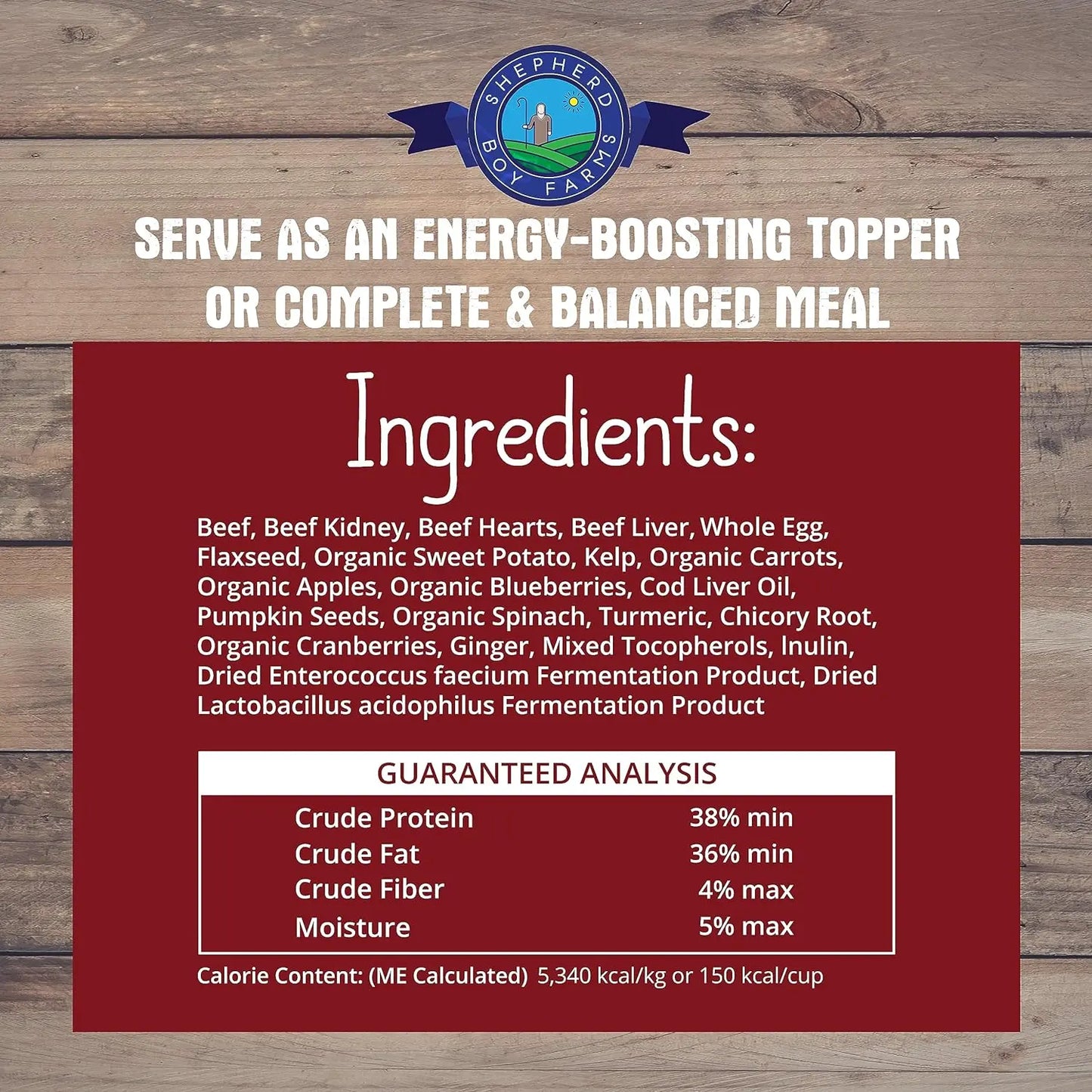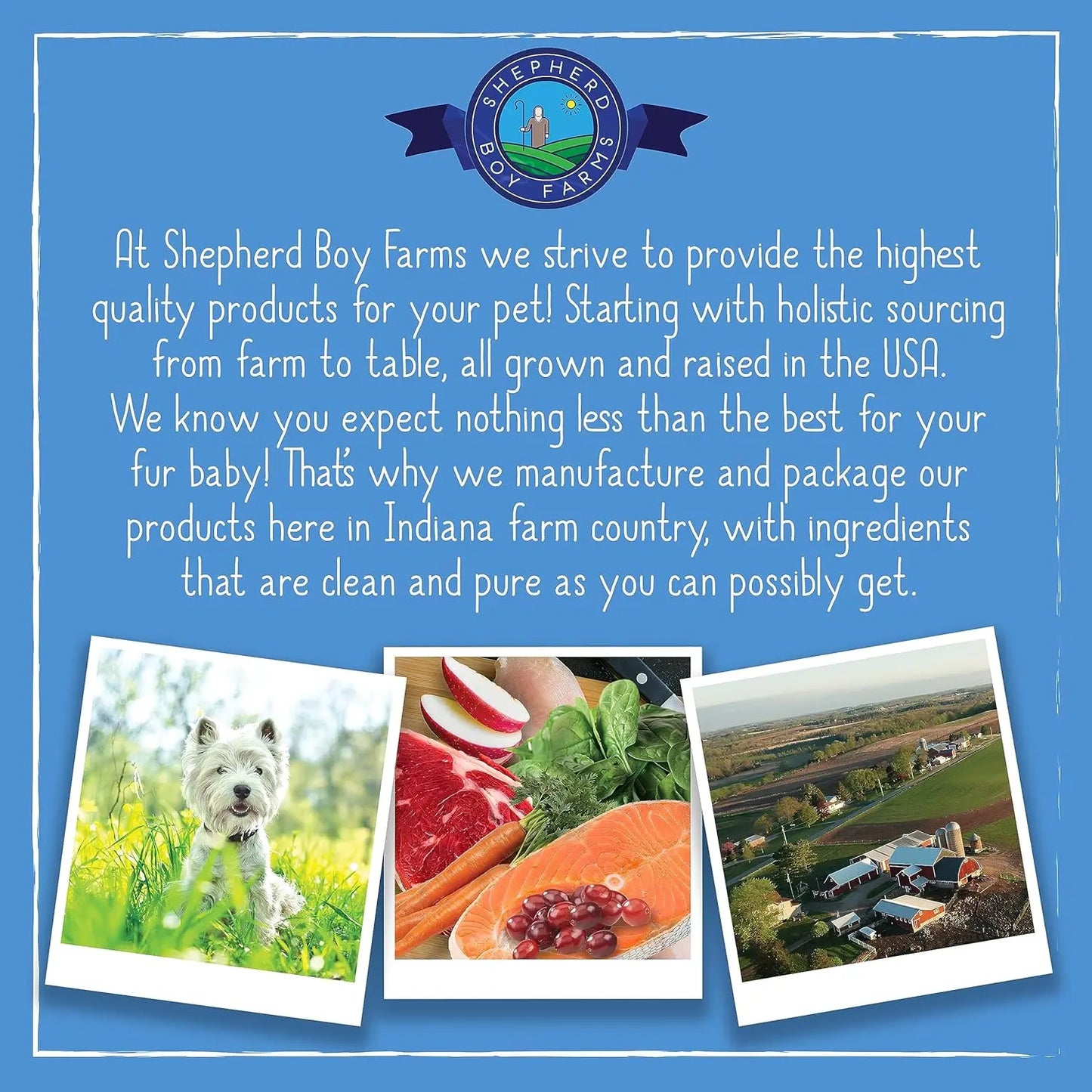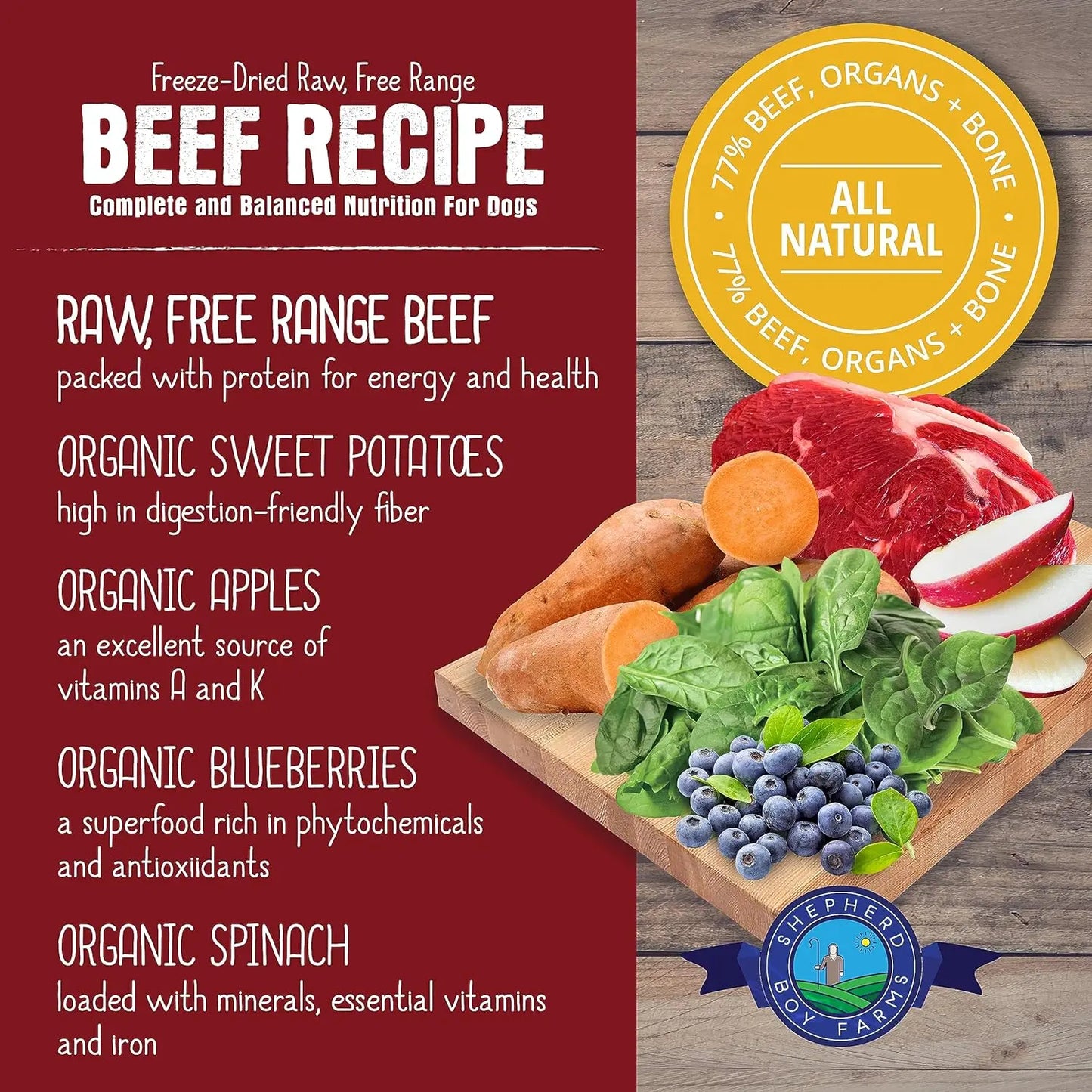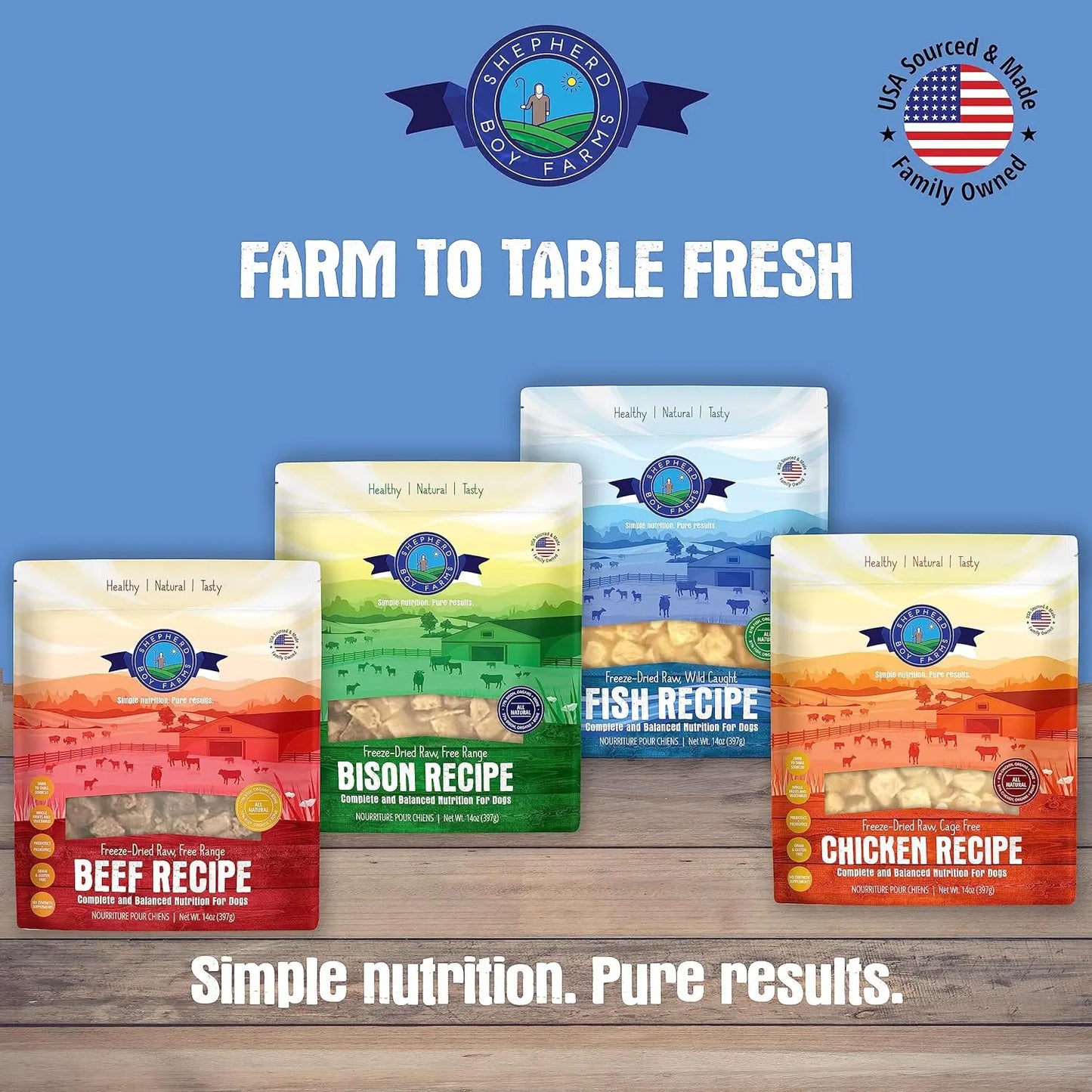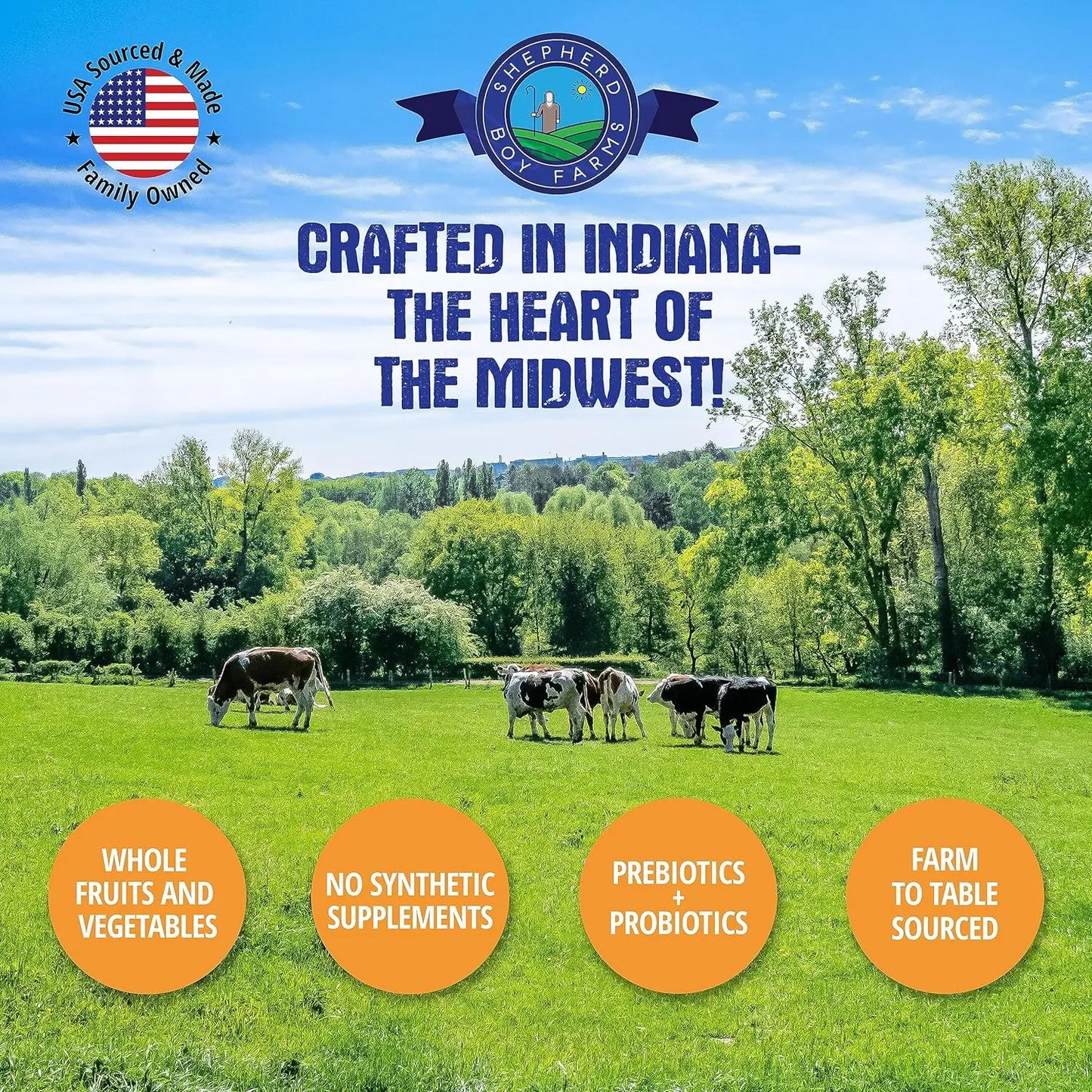 Shepherd Boy Farms Freeze Dried Beef Recipe Dog Food 14 oz