Smokehouse Chicken Chips Dog Treat 100ea/Large, 100 ct
Sku:

TSMO7543S

Vendor: Smokehouse
Smokehouse Chicken Chips are here to make your pup's day a whole lot tastier! With these 100% natural chicken chips, you can provide your furry friend with a delicious and healthy snack that it won't be able to resist. No artificial flavors, no fillers and no added sugar – just pure, nutritious goodness in every crunchy bite.

Your pup will love the irresistible smoky smell of Smokehouse Chicken Chips that comes right out of the bag. And when it takes its first bite, it won't be able to stop salivating! The irresistible taste combined with the crunchy texture will have your pup begging for more.

Feeding time has never been so tempting – offer your pooch something more than ordinary snacks today and give them Smokehouse Chicken Chips. Not only do they make for an exciting treat but also a healthier alternative compared to other snack products on the market. Enjoy bonding with your pup over a tasty bowl of Snaptastic Smokehouse Chicken Chips!
View full details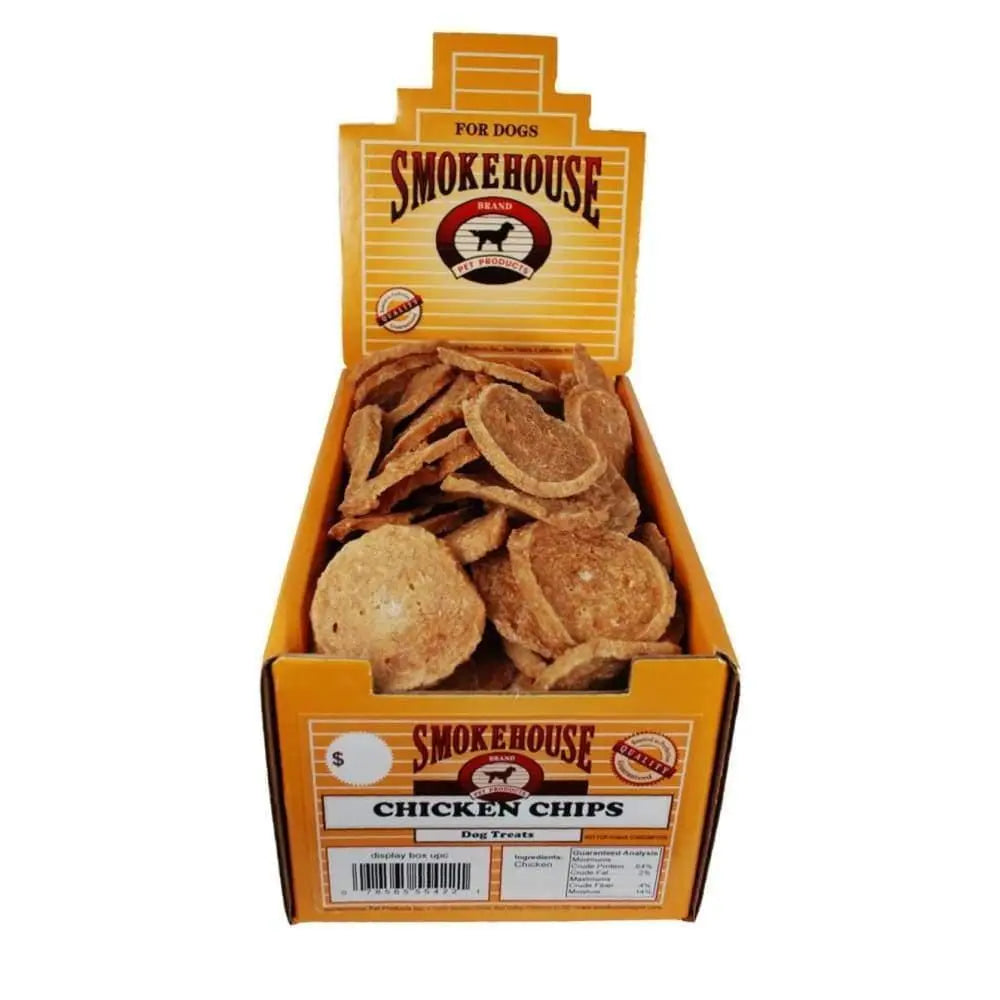 Smokehouse Chicken Chips Dog Treat 100ea/Large, 100 ct