TropiClean OXYMED Ear Cleaner
Sku:

TTRO8055S

Vendor: Tropiclean
Introducing the incredible TropiClean OXYMED Ear Cleaner - the powerful solution that will revolutionize your furry friend's ear hygiene routine! Our mission is simple: to provide the gentlest yet fastest-acting formula that effectively eliminates ear wax and tackles pesky ear odors head-on. Say goodbye to that unpleasant smell and hello to a fresh, clean aroma you won't be able to resist!

Crafted with love and care, our OXYMED Ear Cleaner takes ear care to a whole new level. We understand that our pets deserve the very best, which is why we have carefully selected only the finest ingredients that are safe and gentle for regular use. No more worrying about discomfort or irritation. With OXYMED Ear Cleaner, you can rest assured that your furry friend's ear hygiene is in good hands!

Designed for simplicity and convenience, our OXYMED Ear Cleaner is incredibly easy to use. Simply apply a few drops of this magical elixir to your pet's ears and let the formula work its magic. Within moments, it will break down stubborn ear wax, allowing for effortless removal. No more mess, no more fuss – just a quick and painless experience for your beloved companion.

But that's not all! Our OXYMED Ear Cleaner goes above and beyond by actively reducing ear odor, leaving behind nothing but a refreshing scent that will instantly brighten your day. Say goodbye to those embarrassing moments when your furry friend's ears are less than pleasant. With regular use of our OXYMED Ear Cleaner, you'll have the confidence to show off your pet to the world, knowing that their ears are fresh and clean.

Speaking of regular use, OXYMED Ear Cleaner is a fantastic addition to your pet's grooming routine. By incorporating it into their regular regimen, you can maintain optimal ear hygiene and prevent the build-up of wax, dirt, and odor. Take care of your pet's ears like never before, ensuring they remain happy, healthy, and able to hear the world around them with crystal clarity.

Join the TropiClean family today and experience the wonders of our OXYMED Ear Cleaner. Created with a perfect balance of science and nature, we bring you a product that is not only effective but also environmentally friendly. We believe in leaving a positive footprint on this planet, just like the joyful pitter-patter of your furry friend's feet.

So what are you waiting for? Treat your pet to the ultimate ear cleansing experience – one that is gentle, fast-acting, and provides unbeatable odor elimination. Choose TropiClean OXYMED Ear Cleaner and give your pet the love and care they deserve. Your furry friend will thank you, and you'll be rewarded with a lifetime of wagging tails and happy purrs.
View full details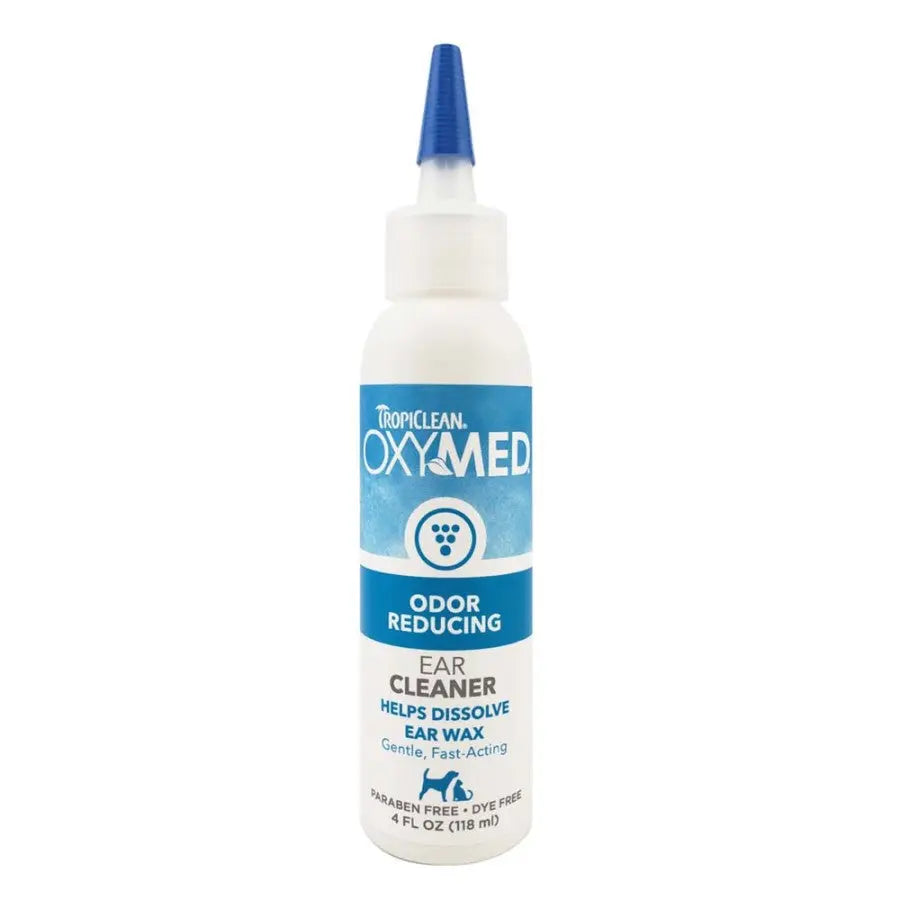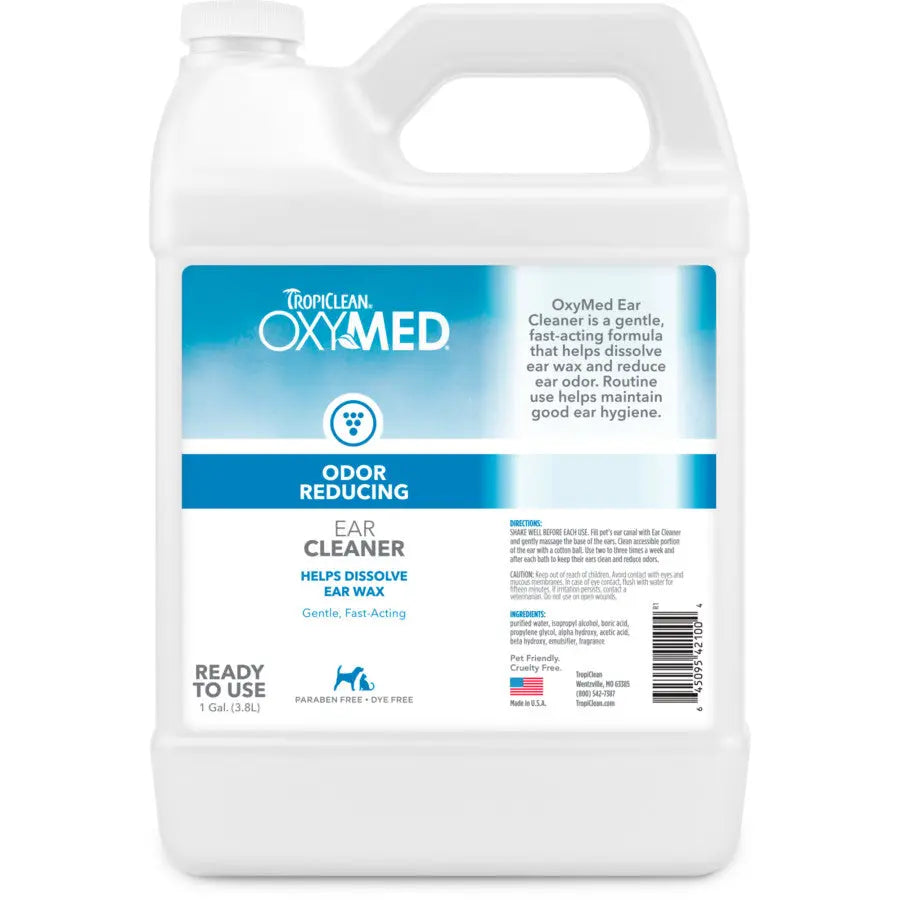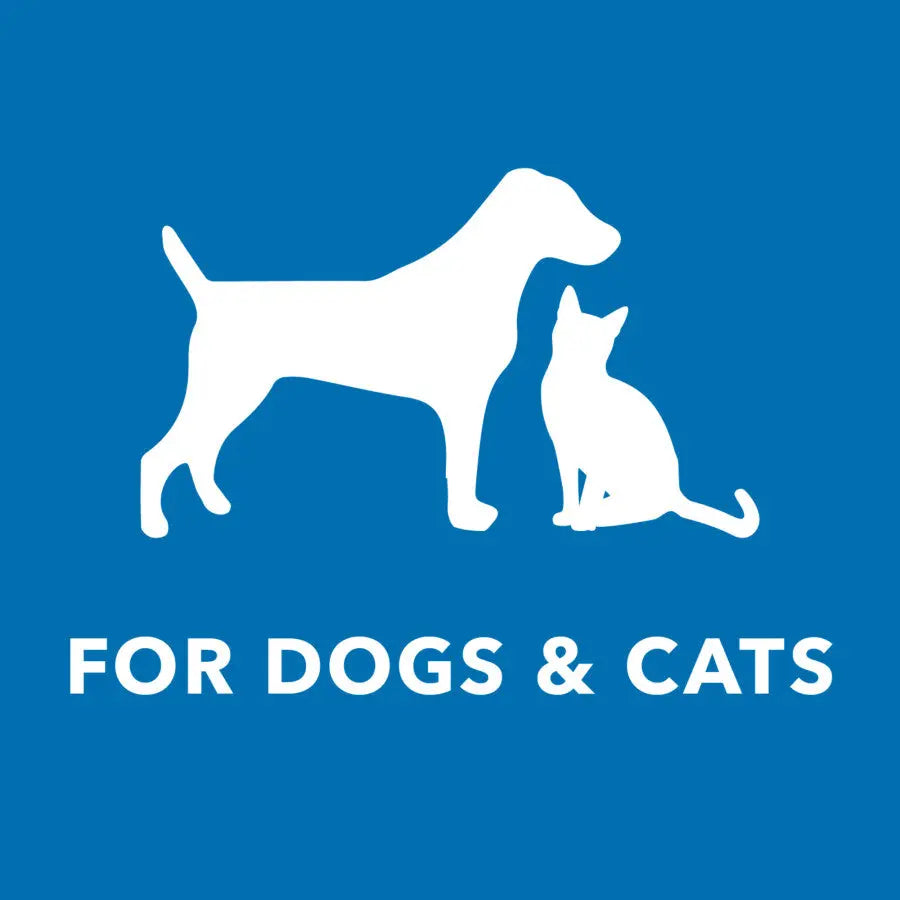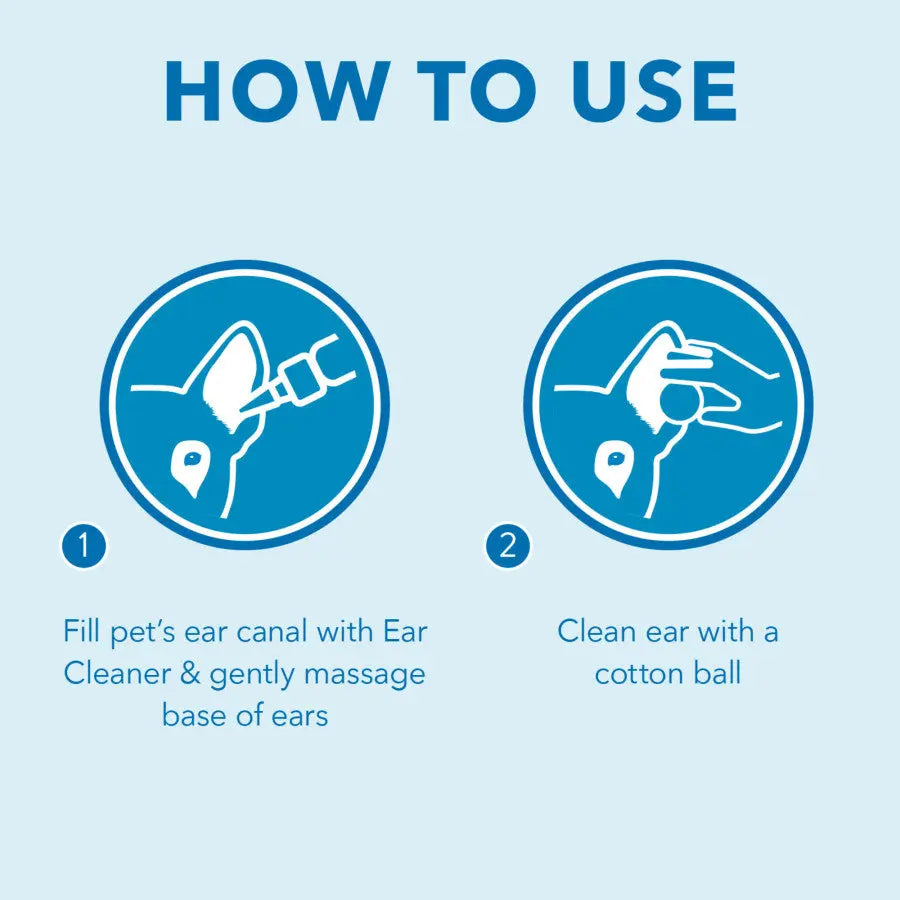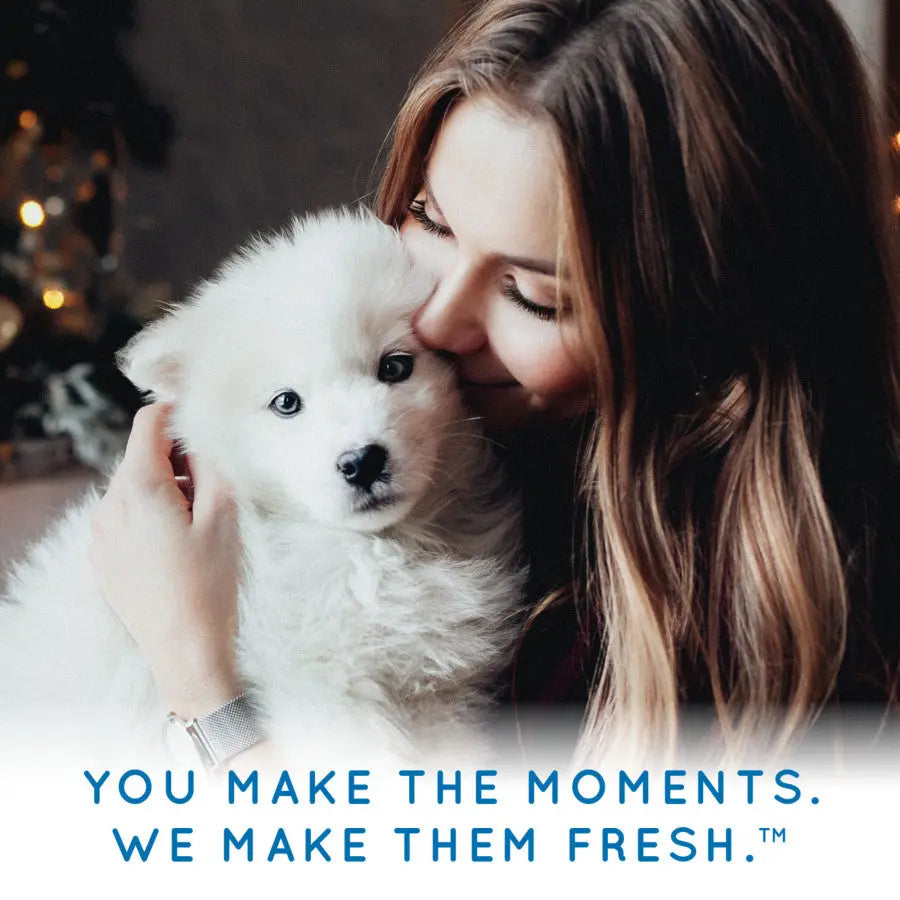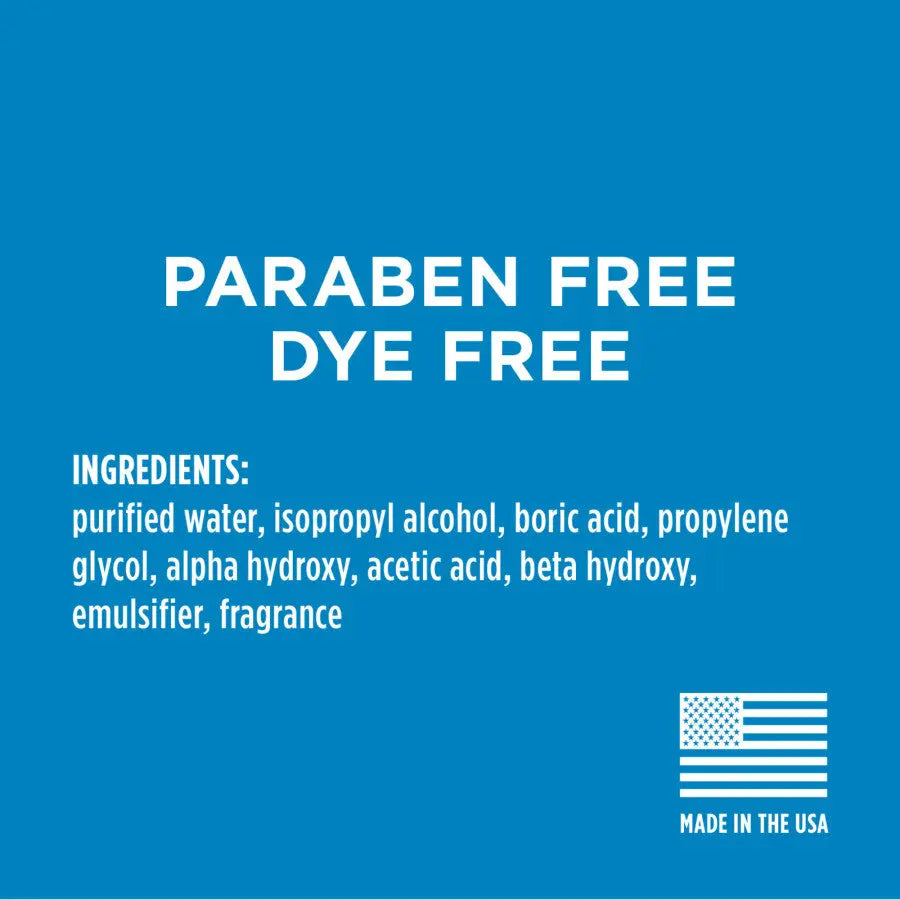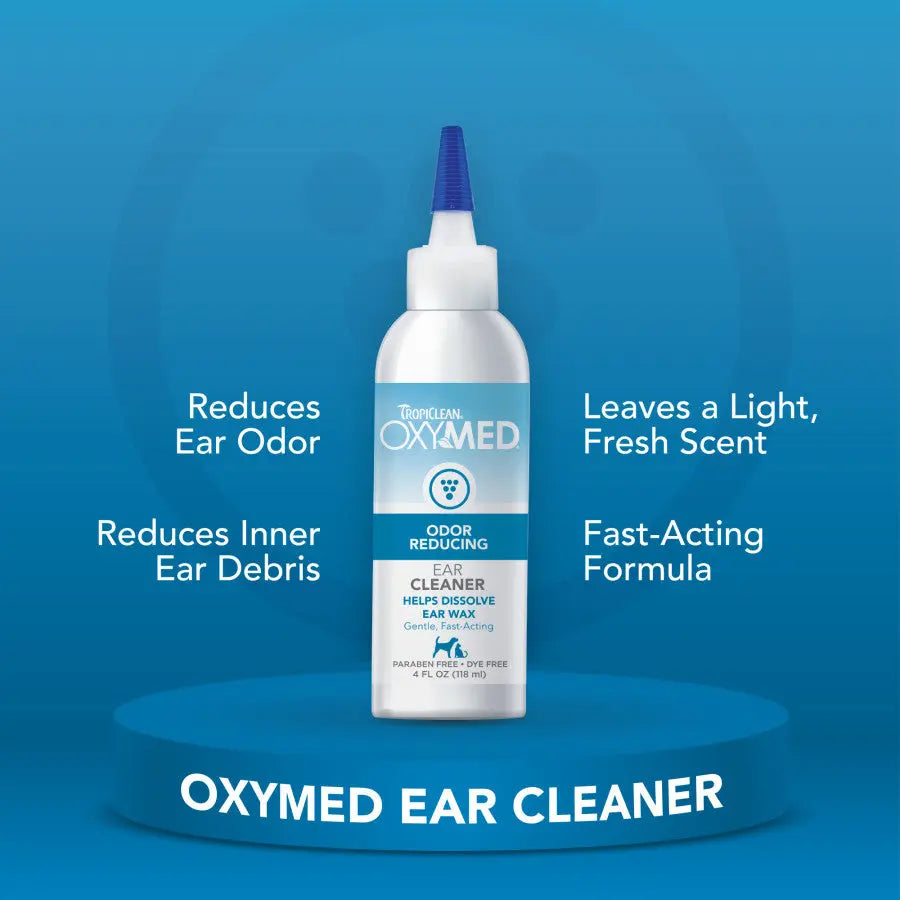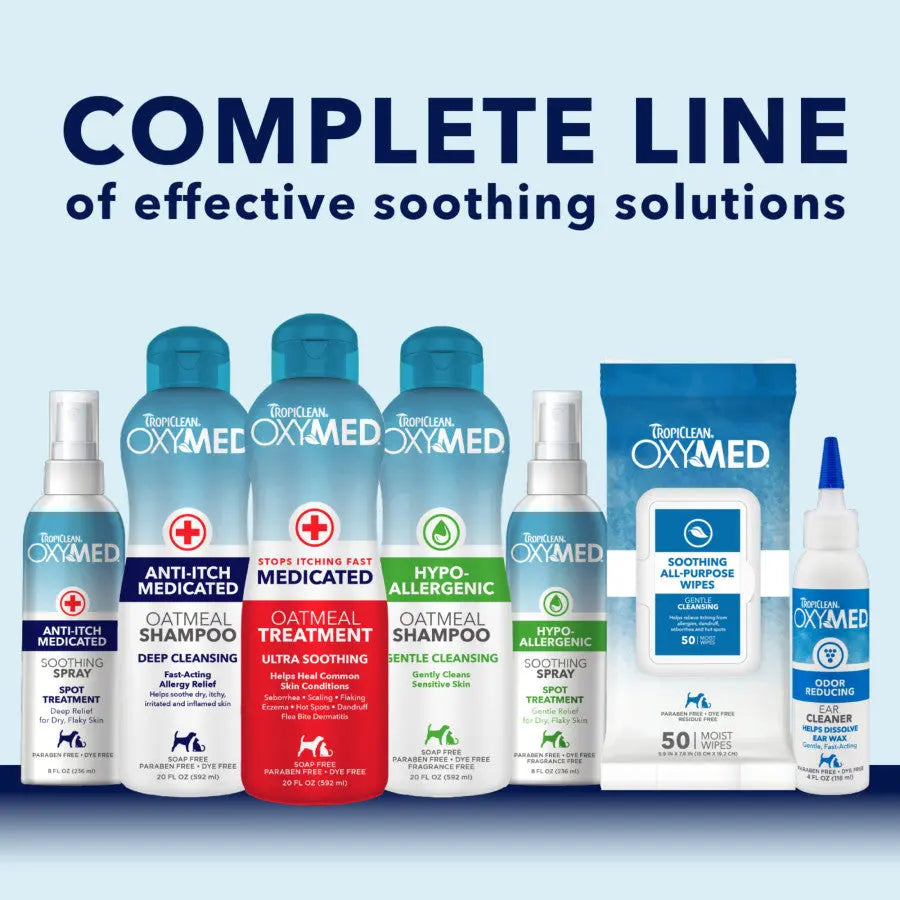 TropiClean OXYMED Ear Cleaner