Winnie Lou Bison Liver Tidbits Dog Treats 2 oz
Sku:

TWIN10690S

Vendor: Winnie Lou
Do you want to give your pup the gift of healthy snacks? Winnie Lou Bison Liver Tidbits Dog Treats are the way to go! Our all-natural treats are a single-ingredient, freeze-dried, and made from 100% grass-fed bison liver. Not only that, but these delicious tidbits provide valuable sources of Iron, Copper, and Zinc that you can feel good about giving your pooch.

These grain and gluten-free tidbits are perfect for dogs who have sensitive stomachs or follow limited ingredient diets. No matter what kind of pup you own, one thing is certain—Winnie Lou Bison Liver Tidbits will provide them with a nutritious snack that they'll love and gobble up in no time!

Liver is full of A & B Vitamins which is essential for your pups' health. B Vitamins help in the synthesis of proteins and with the metabolism of carbohydrates, turning them from carbs into glucose or energy for your pooch. Vitamin A is necessary for the proper function of your dog's skin, coat, nerves, and muscles. These treats are the PERFECT size for those tiny pups in your life or for training, with over 100 tiny treats in this bag!

High-quality protein and no added salt, sugar, glycerin, or preservatives!

So if you're looking for something special for your four-legged friend, try Winnie Lou Bison Liver Tidbits Dog Treats today! Your canine companion will thank you for it by wagging their tail with delight.
View full details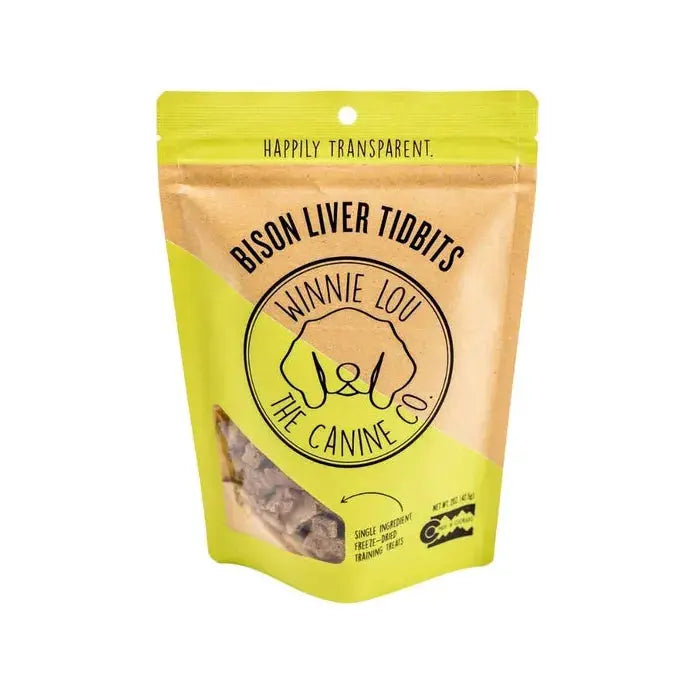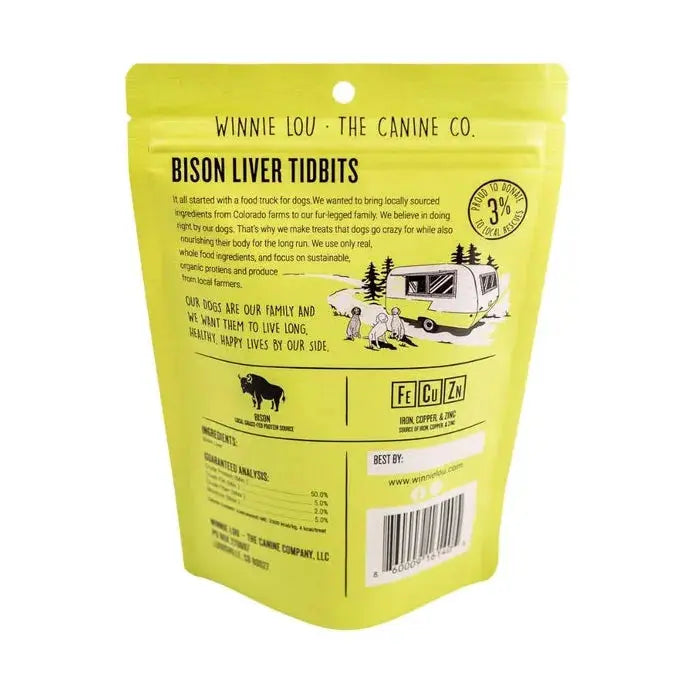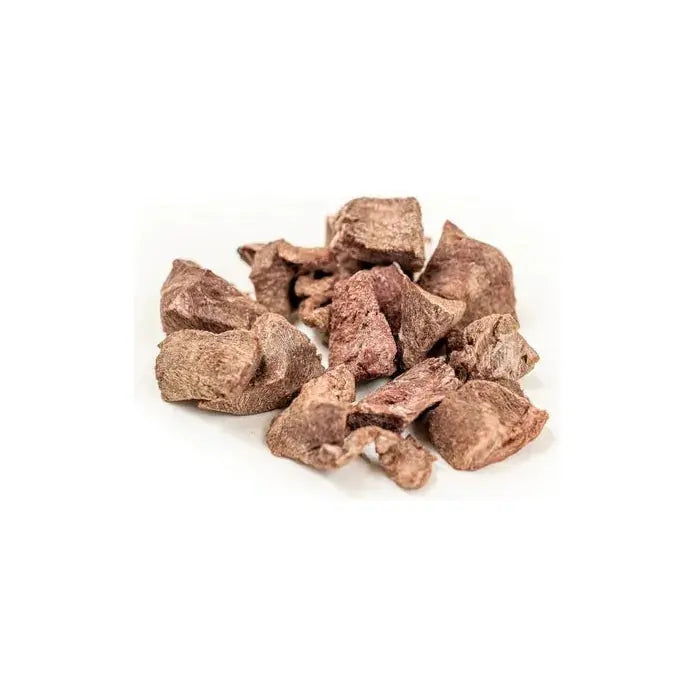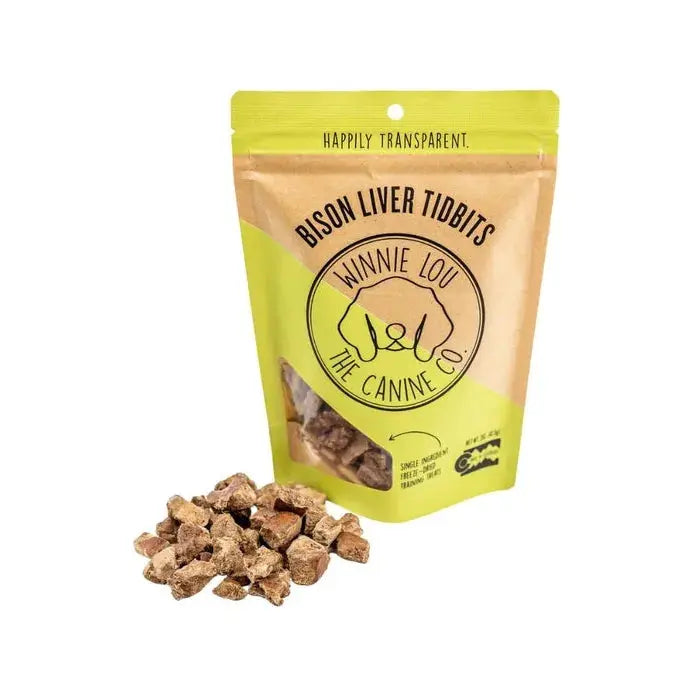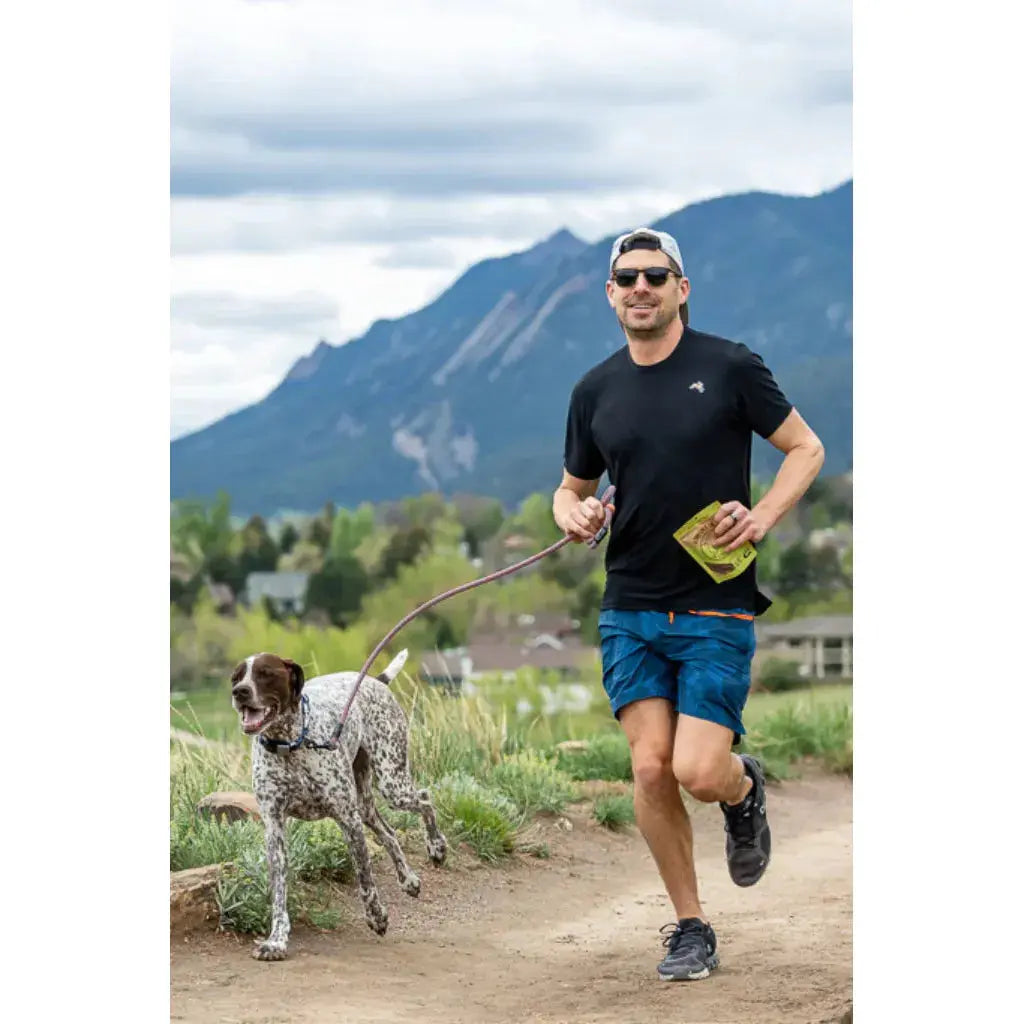 Winnie Lou Bison Liver Tidbits Dog Treats 2 oz