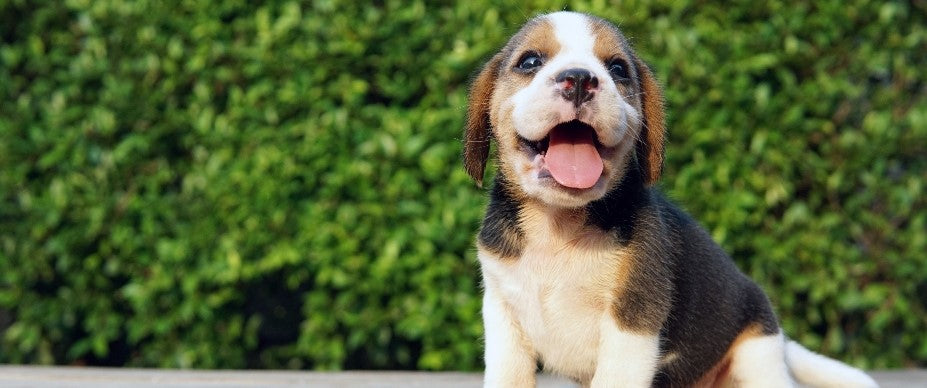 Featured

Best selling

Alphabetically, A-Z

Alphabetically, Z-A

Price, low to high

Price, high to low

Date, old to new

Date, new to old
Calling all puppy parents! Introducing our irresistible Puppy Food, specially crafted to cater to your fur baby's unique dietary needs. We understand that puppies are the ultimate bundles of joy, bounding with endless energy and curiosity. They need exceptional nourishment to thrive and grow into the extraordinary dogs they were born to be.

We know that every puppy is different, just like every human. That's why we've carefully formulated our Puppy Food to suit your pup's age, breed, and lifestyle. With a ton of research and love poured into every little kibble, we have created a smorgasbord of goodness that guarantees tail-wagging satisfaction.

Now listen up, because this is where things get really exciting. Our Puppy Food is packed with the perfect balance of nutrients to support your little one's rapid growth and development. We're talking about amino acids, vitamins, and minerals that lay a solid foundation for their healthy muscles, joints, and immune system. Say goodbye to those days of worrying about your puppy's well-being, because we've got their health covered.

But it's not just about the science and nutrition. We've added a generous sprinkle of pure magic to make mealtime an enchanting experience for your precious pup. The tantalizing aroma and mouth-watering flavors will make those tiny tails wag with glee as they eagerly devour every last bite. And let's not forget the adorable heart-shaped kibbles that are sure to melt your heart every time you dish them out.

Our Puppy Food isn't just a meal; it's a celebration of life, love, and the incredible bond between you and your four-legged bundle of joy. We believe that nourishing your puppy is an act of pure devotion, and we've crafted this product with that in mind. We've taken every measure to ensure only the highest quality ingredients grace your puppy's palate, so you can feed them with complete peace of mind.

So, whether you have a playful Pomeranian, a bounding Beagle, or a curious Chihuahua, our Puppy Food is the answer to all your puppy-parent prayers. Give your furry friend the nutrients they need to thrive and become the best version of themselves. With our Puppy Food, you aren't just feeding your puppy; you're fueling their dreams and paving the way to a lifetime of tail-wagging happiness.

Don't wait another moment. Grab a bag of our Puppy Food today and let the adventure begin!
Shopping at Talis-us online pet store provides not only convenience but also peace of mind. Our team of experts has scrutinized every product, ensuring that they are made with the finest ingredients and the highest standards. We prioritize the well-being of your pets just as much as you do, and we strive to exceed your expectations.

Experience the difference when you shop at Talis-us. Discover a world where nutritious and delectable pet food coexist. Your pet's happiness and well-being are our top priorities, and we cannot wait for you and your furry friend to embark on this incredible journey together.

Indulge your pet with the best. Choose Talis-us online pet store.