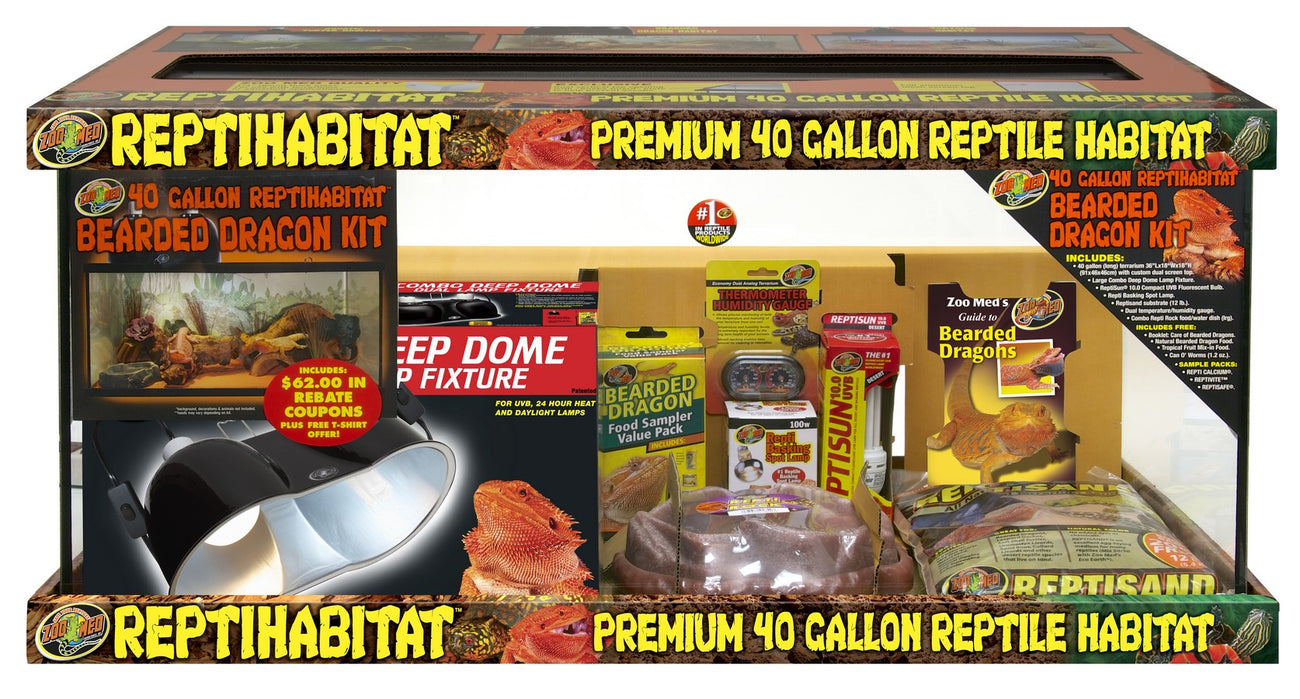 Featured

Best selling

Alphabetically, A-Z

Alphabetically, Z-A

Price, low to high

Price, high to low

Date, old to new

Date, new to old
Discover a better and easier way to get your terrarium started with our terrarium starter kits! With kits available to suit almost any reptile, you'll find everything you need to get your pet's habitat up and running quickly!
Our
10 gallon terrarium starter kit
provides all the essentials you need to provide your pet with a safe and comfortable habitat. It features an easy-to-assemble box with screen lid, substrate, filter, food, water bowl, light, and thermometer to make sure your pet is getting optimum conditions. This is the perfect size terrarium for two adult bearded dragons, their juvenile youngsters, or a single adult gecko.
For a larger, more varied environment, check out our
galapagos terrarium starter kit
. It comes with everything you need to keep your reptile healthy and happy, including an extra large, assembled terrarium, bedding, climbing branches, filter, light, thermometer, and food.
We also offer specialized Starter Kits to cater to more specific reptile types. Our
zoo med hermit crab starter kit
contains a crab-safe terrarium, climbing and foraging pieces, bedding, food, and water bowl - perfect for making your pet hermit crab feel at home!
For something a little more exotic, try our
zilla desert reptile terrarium starter kit
. It comes with a stylish, well-ventilated terrarium, two hiding places, a heat pad, food, and water dish. We also offer separate starter kits specifically tailored to geckos, turtles, and snakes, providing all the essentials you need to get their terrariums up and running in no time.
Wherever your pet's needs lie, our terrarium starter kits have you covered. With a range of sizes and options, you can trust these kits to give your pet the perfect home. So don't wait - pick up one of our terrarium starter kits today!