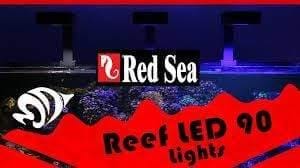 Featured

Best selling

Alphabetically, A-Z

Alphabetically, Z-A

Price, low to high

Price, high to low

Date, old to new

Date, new to old
Red Sea
Since its inception over 20 years ago, Red Sea's vision has been to create a world in which marine and reef aquariums are the aquariums of choice for all hobbyists. This passion has guided the company throughout its product development and design.
Red Sea is committed to providing complete reef solutions, allowing hobbyists like you, to focus on the beauty of your reef inhabitants rather than worry about water chemistry or the suitability and compatibility of aquarium equipment.
Several significant advances in reef-keeping have been made possible due to Red Sea's commitment to research. This ongoing, original research carried out by Red Sea's dedicated team of biologists, chemists and engineers, brings great benefits to hobbyists worldwide.
Red Sea's unique research into the biochemistry of corals and their relationship with the surrounding seawater resulted in the development of the Reef and Marine Care Programs. Highly advanced yet easy to implement, the programs empower hobbyists with the knowledge and materials to understand and control the fascinating environment within their aquarium.
In keeping with the company's objective to make successful reef-keeping accessible to a wider audience, from novices to experienced hobbyists, Red Sea developed its ground-breaking range of MAX aquarium systems.
Fully equipped to support even the most delicate stony (SPS) corals, the MAX systems are designed to blend into any contemporary home environment.
Our wide range of unique solutions enable you to spend more time enjoying your piece of coral reef, achieving long-term success and stunning results.
We invite you to learn more about these solutions and look forward to helping you make your home reef aquarium a dream come true