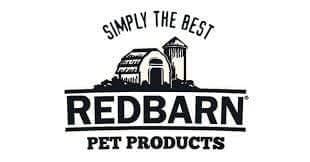 Featured

Best selling

Alphabetically, A-Z

Alphabetically, Z-A

Price, low to high

Price, high to low

Date, old to new

Date, new to old
Redbarn Pet Products
At Redbarn, they know that every dog is special. They also know that some dogs have specific dietary needs. That's why they offer a variety of flavors and textures in their bully sticks, lamb lung treats, and more. No matter what your dog's favorite flavor is, you can find it at Redbarn. And because they only use the highest quality ingredients, you can rest assured knowing that your dog is getting the best possible treat. So next time you're looking for a delicious and nutritious treat for your four-legged friend, be sure to check out Redbarn Pet Products!
At Redbarn Pet Products, we believe that natural is the best option for our furry family members. We have over 200 products made from quality ingredients, offering nutritious and delicious treats for dogs and cats. Our portfolio includes rolled and canned foods, natural bully sticks, bones, snacks and more! We strive to make educated decisions when it comes to pet nutrition and ensure that all of our products are paw-approved. Give your four-legged pal something they'll love to eat while keeping their health in mind - choose Redbarn!
Two twelve-year-oldswho became best friends in the hockey rink never imagined their friendship would transform into a business partnership. But in the early 90s, Jeff Baikie and Howie Bloxam saw a need for wholesome, high-quality dog food, and in 1996 co-founded Redbarn Pet Products. 
Only one thing was certain from the beginning— Jeff was the better hockey player, but together, they formed a successful team. Rigging an old kitchenwith the help of their wives, the two began developing natural, limited ingredient formulas they were proud to feed their pups, Redbarn Rolled Food. 
As Redbarn's popularity grew, they expanded manufacturing to Great Bend, Kansas; Rochester, New York; and Sancay, Paraguay.  Our office is in Long Beach, California.
From this party of two to today's 500 plus team members, Redbarn remains a family-owned business dedicated to the same mission: providing your dogs and catsthe love they deserve in the form of healthy, wholesome, and innovative food, treats, and chews.
 Redbarn Naturals Rolls lists both grain-inclusive and grain free semi-moist dog foods using a moderate amount of named meats as their dominant source of animal protein. For more than 20 years, Redbarn has been one of the leading producers of bully sticks for the pet industry.
From all-natural and grain-free bully sticks to single-ingredient lamb lung treats
Join us today to explore our wide range of pet products and take advantage of our special promotions – including discounts on our delicious Redbarn dog food!