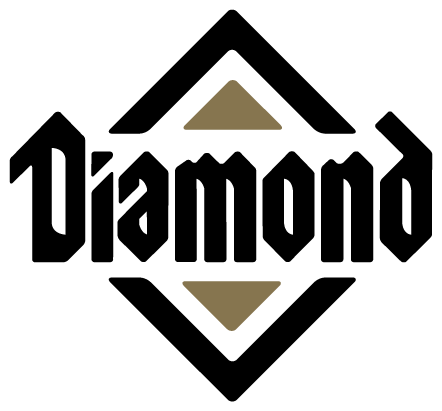 Featured

Best selling

Alphabetically, A-Z

Alphabetically, Z-A

Price, low to high

Price, high to low

Date, old to new

Date, new to old
Diamond
Tired of facing the same struggles every time you go to feed your furry friends? Look no further than Diamond Dog & Cat Food! Packed with essential minerals and vitamins to help your pup and kitty lead a long and healthy life, our range of nutritious foods have you covered.

Our Diamond Naturals Dog Food is specially formulated for small breed adult dogs. Packed with healthy proteins, reduced fat levels, and essential minerals, this powerhouse formula will support your pup's overall health and energy levels.

For those days when your pup wants a special treat, our Diamond Naturals Dog Biscuits will hit the spot! Made with all natural ingredients, these wholesome treats have your pup's well-being in mind. Plus, they're oven-baked for maximum flavor and crunch!

Not to be left out, our Diamond Naturals Dry Cat Food is full of great nutrition for your playful feline. With high-quality ingredients and extra taurine for eye and heart health, your kitty will always be ready for a few games of chase!

If your furry family member needs a little extra care, try Diamond Care - our specially formulated probiotic blend of whole food ingredients. It provides extra support for normal digestion, helping your furry family members stay healthy.

Finally, for those who demand the best, put your trust in Diamond Professional+. This premium formula is guaranteed to provide your pup and kitty with outstanding nutrition. Formulated with a single animal protein source, it has no by-products, fillers, or artificial flavors.

At Diamond Dog & Cat Food, we've made it our mission to provide your furry family members with the nutrition they need to stay healthy and happy for years to come!
All in all, if you're looking for a quality pet food brand that offers options for all kinds of pets, Diamond is definitely worth checking out. They have formulas for cats and dogs of all ages, as well as special needs formulas. So no matter what kind of pet you have, you can rest assured that there's a Diamond food out there that will suit them perfectly. Plus, with such affordable prices, it's easy to keep your furry friend fed without breaking the bank. Have you ever tried feeding your pet Diamond dry food? What did you think?
Not only does Diamond make food for both cats and dogs, but they also have formulas specifically for pets with special needs. So whether you have an indoor cat or a dog with urinary tract issues, there's a Diamond pet food that's perfect for your furry friend.
At Talis-us, we have a variety of pet food from the reliable brand Eukanuba. This includes a lamb and rice recipe for adult dogs and a weight management formula for cats.To learn more about what to feed your pet, check out our guide for Finding the Right Dog Food for Your Pet. With our help, you can find the perfect food for your pet that will keep them healthy and happy.