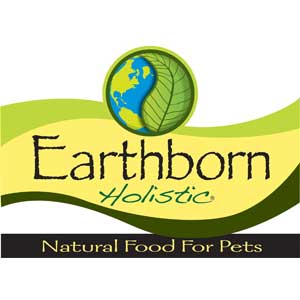 Earthborn Holistic Pet Food
Featured

Best selling

Alphabetically, A-Z

Alphabetically, Z-A

Price, low to high

Price, high to low

Date, old to new

Date, new to old
Earthborn Holistic 
Introducing Earthborn Holistic Pet Food -- the pet food that offers your furry friends the highest-quality nutrition for their overall health and physical well-being, all while helping the planet! Earthborn Holistic recognizes that our pets have individual needs. That's why they proudly offer a variety of canned and wet formulas, made with wholesome High-quality ingredients and vitamins, for both cats and dogs.
But their commitment to providing nutritious meals doesn't stop at animals. Earthborn Holistic also works as hard in protecting our environment-- as they do with nourishing pets. How? Firstly, by using packaging that's eco-friendly -- sans Foreign Oil. Not only is this better for our environment, but it also means more packages fit in a truck providing a much more efficient shipping process (i.e., less fuel used). Plus, you can join in on helping the planet too by participating in their UPC for Trees program. That's right -- simply send in the UPC code from your purchased product to get your FREE tree planted!
It's no wonder why so many pet owners turn to Earthborn Holistic for pet nutrition that not only supports furry friends but helps preserve our planet one meal at a time!
 Earthborn Holistic is an innovative brand that combines the love of animals with a passion for our planet. With the goal of providing balanced nutrition to pets all over, their products have become a staple in pet households everywhere. Not only do they offer premium-quality products, they are also dedicated to protecting the environment through sustainable practices. From carefully sourcing ingredients and packaging materials to producing vegan-friendly formulas, Earthborn Holistic strives to enhance the life and well-being of both your Pets and Planet. Whether it's canned or wet food, their variety of nutritious formulas will provide everything your pets need for optimal health and physical condition. With Earthborn Holistic, you can feel good knowing that you're not only keeping them happy and healthy but contributing to a better environment as well!