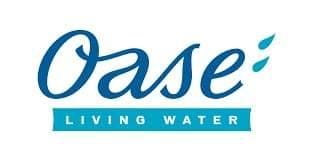 Featured

Best selling

Alphabetically, A-Z

Alphabetically, Z-A

Price, low to high

Price, high to low

Date, old to new

Date, new to old
OASE
Since 1949, the OASE brand has been "passionate about water" with a reputation for innovation and quality. Backed by German engineering, OASE harnesses years of research and technology into compelling innovations that translate into a breadth of versatile aquatic products suitable for novice to experienced enthusiasts. OASE's commitment to excellence is evident in its diverse product offerings, which span various categories in the aquatic industry. Whether it's water gardens, ponds, fountains, or aquariums, OASE consistently delivers versatile solutions that meet the needs of customers at different skill levels.

One of the defining characteristics of OASE is its unwavering dedication to innovation. Through constant exploration and the integration of cutting-edge technology, OASE consistently pushes the boundaries of what is possible in the aquatic realm. This drive for innovation has resulted in groundbreaking advancements, allowing customers to experience water in new and exciting ways.

The hallmark of OASE's success lies in its emphasis on quality. Each OASE product undergoes rigorous testing and adheres to the highest manufacturing standards, ensuring durability, reliability, and long-lasting performance. By maintaining such uncompromising quality, OASE has earned the trust and loyalty of customers worldwide.

OASE's commitment to catering to a wide range of enthusiasts is commendable. Their product range includes user-friendly options that are perfect for beginners, providing them with a seamless entry into the world of aquatic hobbies. Simultaneously, OASE also offers advanced products and technologies that satisfy the demands of experienced enthusiasts, enabling them to pursue their passion with the utmost sophistication.

Beyond the exceptional products, OASE takes pride in providing comprehensive customer support. Their dedication to customer satisfaction is evident through their informative resources, detailed product documentation, and accessible customer service channels. OASE strives to empower its customers with knowledge and assistance, ensuring a fulfilling and enjoyable aquatic experience.