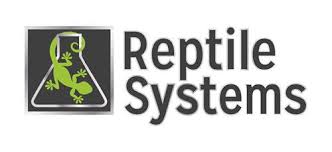 Reptile Systems Reptile Heat Lamps & UVB Lighting
Featured

Best selling

Alphabetically, A-Z

Alphabetically, Z-A

Price, low to high

Price, high to low

Date, old to new

Date, new to old
Reptile Heat Lamps & UVB Lighting Solutions
If you are a reptile enthusiast, you know the importance of top-quality equipment to keep your pets healthy and happy. Reptiles Systems, a subsidiary of Aquarium Systems, understands the needs of reptile lovers and offers a wide range of equipment designed to meet those needs. With years of experience and expertise in the manufacturing of aquatic products, Aquarium Systems brings the same standards of precision and quality to the reptile world with Reptiles Systems.

Reptile Systems offers durable and safe equipment, which is designed to keep reptiles healthy and safe. They provide a variety of products for different reptiles, including cages, terrariums, and lighting systems. They are built with high-quality materials such as glass, metal, and plastic. You can choose from a wide range of sizes, shapes, and designs and find something that meets your needs and budget.

Apart from ordinary lighting systems, Reptiles Systems offers advanced lighting systems that mimic the natural habitats of reptiles. They provide optimal conditions for the reptile's well-being and can make a tremendous difference in their health and happiness. These lighting systems come in different modern designs and can be easily installed in any terrarium.

Reptiles Systems has also developed innovative heating systems that can help to regulate the temperature and humidity levels of reptiles. These include under-tank heaters, radiant heat panels, heat lamps, and ceramic heat emitters. These heating systems are crucial because different reptiles require different heat and humidity levels. They are easy to install and can help to maintain the right environment for your pets.
Reptiles Systems is dedicated to providing exceptional customer service and support. They have a team of experts who are available to answer your questions and provide technical support. They also have a website with detailed product information and resources for reptile keeping. Furthermore, all of their products come with warranties, so you can be confident that you are investing in quality equipment that will last.

Finally, Reptiles Systems is committed to delivering innovative, high-quality, and cost-effective products. They offer a broad array of equipment that is reasonably priced. The company also invests heavily in research and development to ensure they remain at the forefront of the industry. As such, you can expect to find the latest products, technologies, and designs that will enhance the health and happiness of your reptiles.

1. LED Lighting: These types of lighting are energy-efficient and long-lasting. They also produce less heat, making it suitable for species that do not require high temperatures. LED lights are also great for highlighting your pet's coloration and making their environment look aesthetically pleasing. These lights are available in different colors and settings, making them perfect for creating a conducive environment for your pet.

2. T5 Bulbs: The T5 bulb provides an efficient source of light, which can effectively mimic natural sunlight. They are known to produce UVB lighting, which is essential for reptiles. The T5 bulb also allows for a more extended distance between the bulb and your pet's basking area.

3. Ceramic Heat Emitter: This device uses infrared heat to regulate your pet's temperature. They do not produce visible light, making them perfect for nocturnal species. The ceramic heat emitter is also cost-effective, allowing you to keep your pet warm without breaking the bank.

4. Light Fixture: The fixture holds the bulb or lamp. Getting the right fixture is crucial as it determines how effective the lighting system will be. Ensure that you get a fixture that matches your bulb type and wattage, so your pet can enjoy the full benefits of the lighting system.

5. Mercury Vapor: This lighting type produces both UVB and UVA lighting, allowing your pet to receive both the heating and lighting needs. They are suitable for pets that require high amounts of UVB lighting and heat.
Overall, Reptiles Systems is a great choice if you're looking for quality reptile-keeping equipment. Their products are innovative, durable, and safe and come with excellent customer support and service. With Reptiles Systems, you can be confident that you are investing in quality equipment that will keep your reptiles healthy and happy for years to come. Browse their website or contact their team of experts to find the best products for your needs.