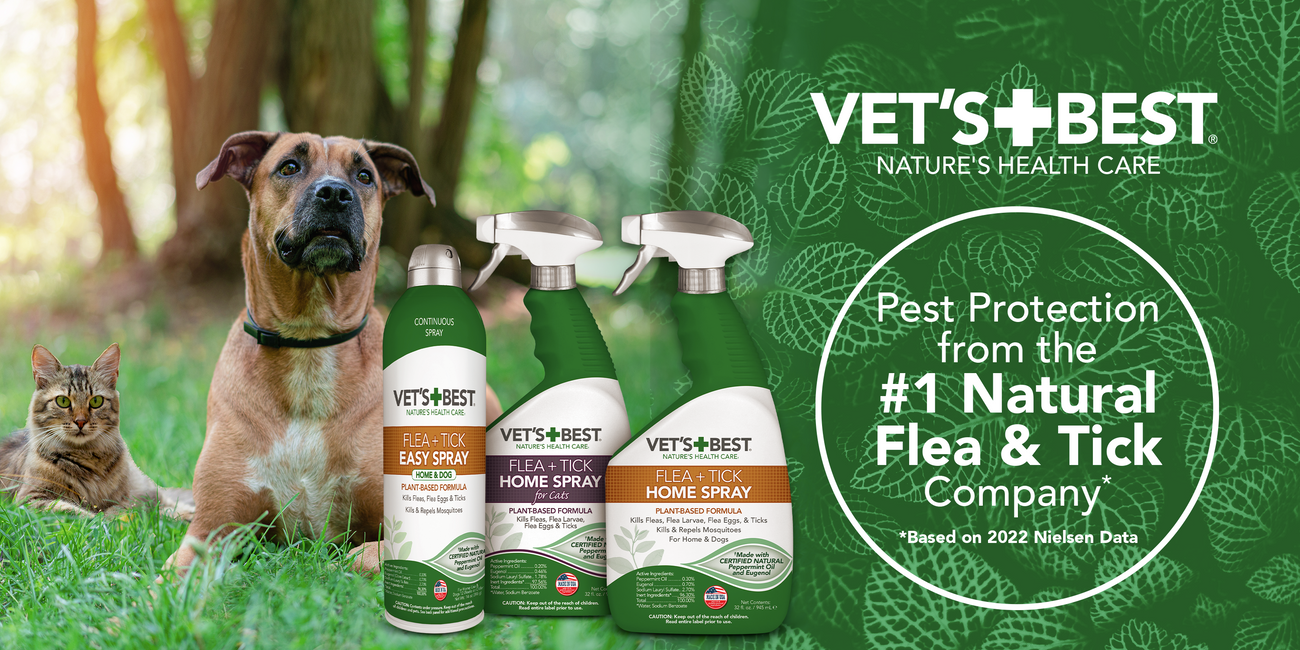 Featured

Best selling

Alphabetically, A-Z

Alphabetically, Z-A

Price, low to high

Price, high to low

Date, old to new

Date, new to old
Tired of scouring for the perfect pet care products that are both safe and effective? Look no further than Vet's Best—our premium brand of pet care products proven to provide relief to your furry friends. From flea and tick control to allergy support, Vet's Best's comprehensive assortment of pet-safe products will become a staple in the arsenal of any pet owner.

Our durable Flea and Tick Control products will fend off pests, so your four-legged pals can roam freely outdoors. Meanwhile, our Advanced Strength Flea and Tick Dog Shampoo will help to relieve any discomfort due to skin irritation. Further, Vet's Best's Seasonal Allergy Dog Support will soothe your pup's seasonally-triggered allergies.

At Vet's Best, we understand that wellbeing is integral to a pet's health, which is why we offer Probiotic Soft Chews and Advanced Hip + Joint Soft Chews. With naturally clean ingredients, these chews are made with beneficial ingredients that provide optimal nutrition and digestive support.

Additionally, we specialize in relief for pet sensitivities as well. Vet's Best Allergy & Itch Relief Shampoo is perfect for those pups who suffer with common allergies, while our Ear Relief Finger Wipes for Dogs will help maintain a pup's cleanliness.

For unparalleled pet health and comfort, look no further than Vet's Best—the only pet care brand with every pet-safe product you need in one place!