ANTCUBE Starter Set S – 20×20cm – Digfix
Sku:

TANT3555S

Vendor: Antcube
1x ANTCUBE – Arena 20x20x10cm – flat
1x ant arena frame 20×20cm
1x ant arena cover 20×20cm
4x fixing point for arena cover
1x ANTCUBE – ant farm – S – 20×20 – standing
1x ant farm cover
2x Formicarium plug 4mm
1x ANTCUBE – Digfix plate 20×20 – S
1x 0,5m tube transparent 10/06 mm
1x ANTCUBE – Red foil 20×20 – self-adhesive
1x Substrate – Sand-Loam beige – 200g
2x Formicarium plug for 50mm hole
1x Formicarium plug for 27mm hole
1x Formicarium cap for 6mm-bushing
1x Formicarium connector for 27mm bore and 10-16mm tube – M25
1x Formicarium nut M25 – gray
1x drinker 2ml – 360 degrees
1x Feed dispenser 2ml – dosable
1x Mini thermo hygrometer analog – display – hanging
1x Ant escape protection oil 10ml
1x tweezers spring steel – wide – soft
1x tweezers plastic transparent
1x Plastic pipette 3ml
1x Hand magnifier – 2x – 30mm
1x Food Mix Set – standard + sponge (11 parts)
1x foam wiper 150x18x2,5mm

Description:
Digfix starter set is suitable for various ant species, especially species nesting in sand and in (dead) wood. It can be kept both dry and slightly moist.

The "ANTCUBE – Digfix plate" can be inserted into the fully transparent farm. The ants dig their tunnels and chambers into the material themselves. If required, further modules can be connected via the 50mm holes in the cover, such as the separately available foggers, fans or lighting. Alternatively, matching Formicarien plugs are included to close the openings. If desired, the formicarium can also be operated openly by simply attaching the removable frame and applying ant escape protection oil to its rim. The "Drinking trough 2ml – 360 degrees" is intended for water, the "Food dispenser 2ml – dosable" for the food powder. The "Mini Thermo- Hygrometer analog – display – hanging" can be attached to the frame or the cover and shows the climate values.

Important: Please moisten the substrate before use, so that the mixture can combine and develop a firm hold in the ant farm. In addition, too dry and dusty substrate can lead to blocking the respiratory tract of the ants and in the worst case the animals suffocate.

Recommendation: We recommend a soil layer of 2 mm height, so that the animals cannot burrow into the arena and instead use the farm provided for them. We also recommend that the nesting material in the farm (sand/clay, Digfix, etc.) is lightly pricked in one place to make digging easier for the animals.

Note: The nest can be used in dry and wet formicarium. If the nest is kept permanently moist (too wet), mold may form due to food residue.

Note on Digfix: The natural color shade can vary between green / gray-brown and earth brown. The color shade has no influence on the quality.

Notes on production
The glass is cut according to DIN 1249 with a tolerance of +/- 1mm. In the case of extremely small ant species, additional breakout protection is essential.
View full details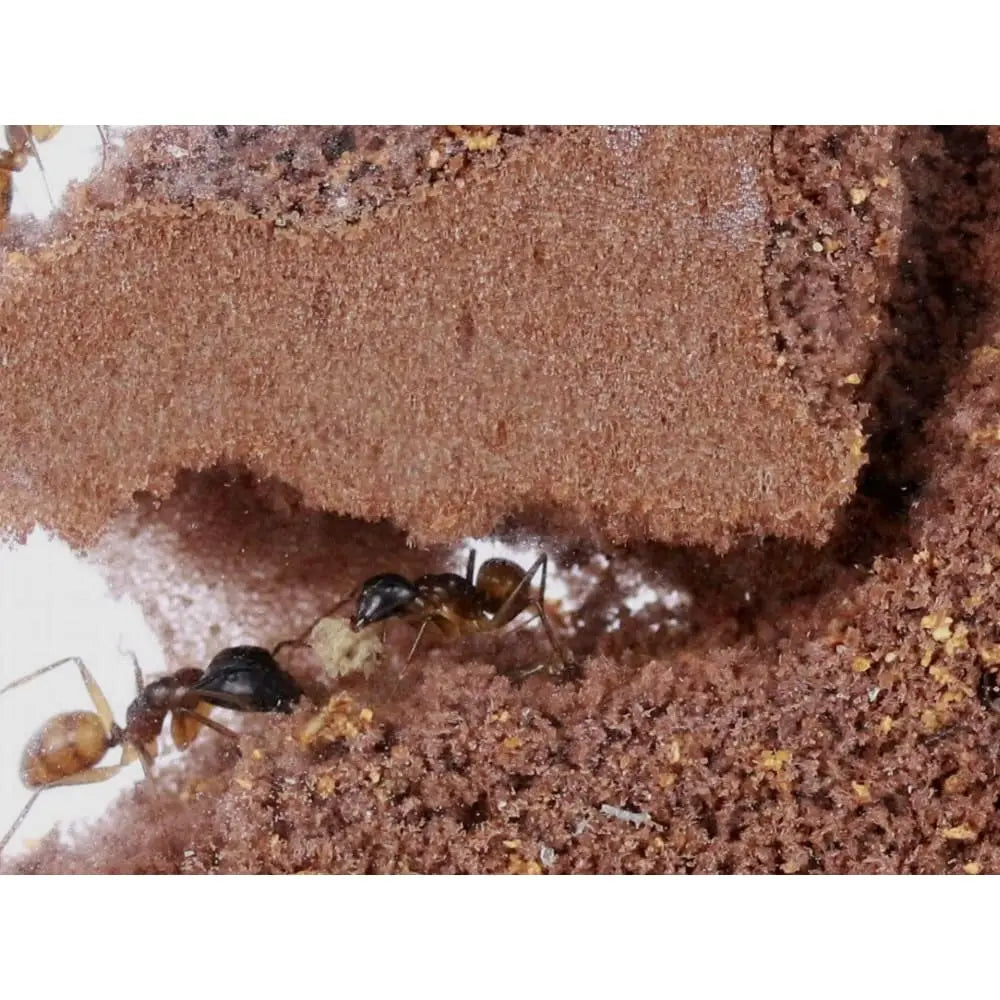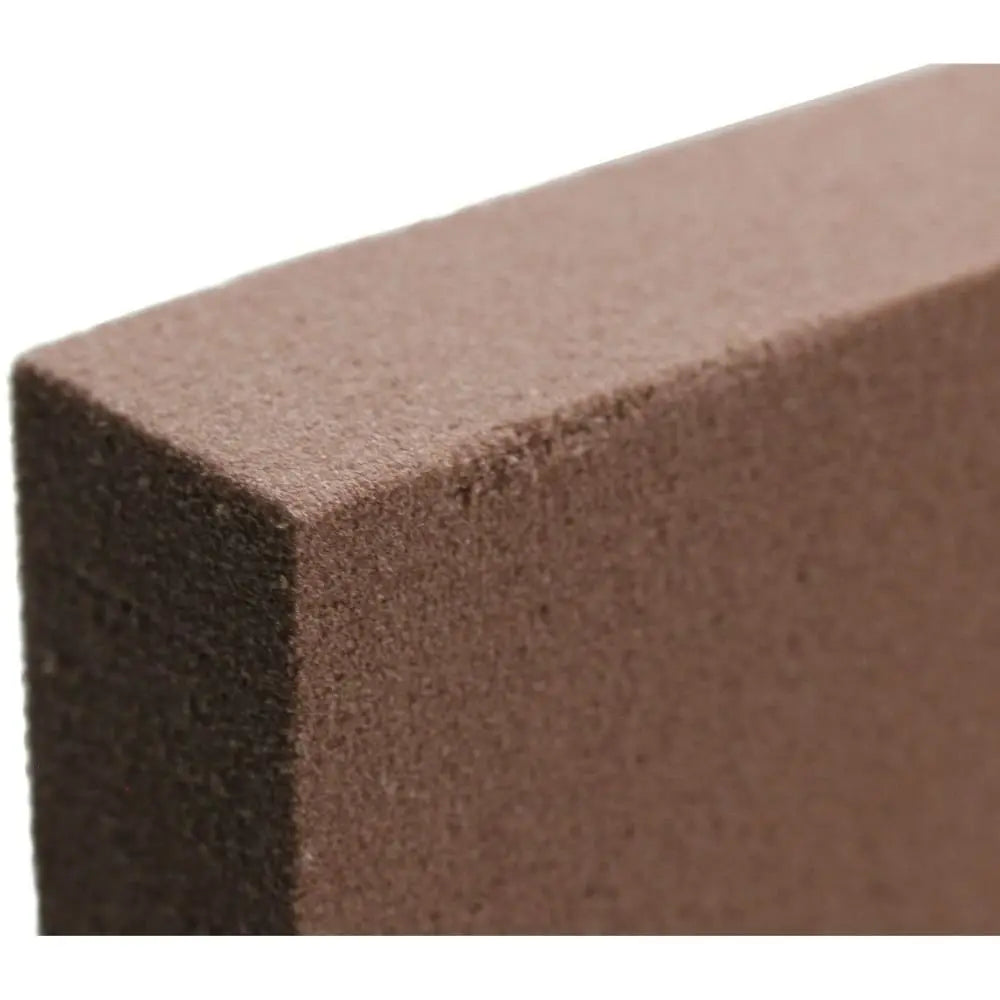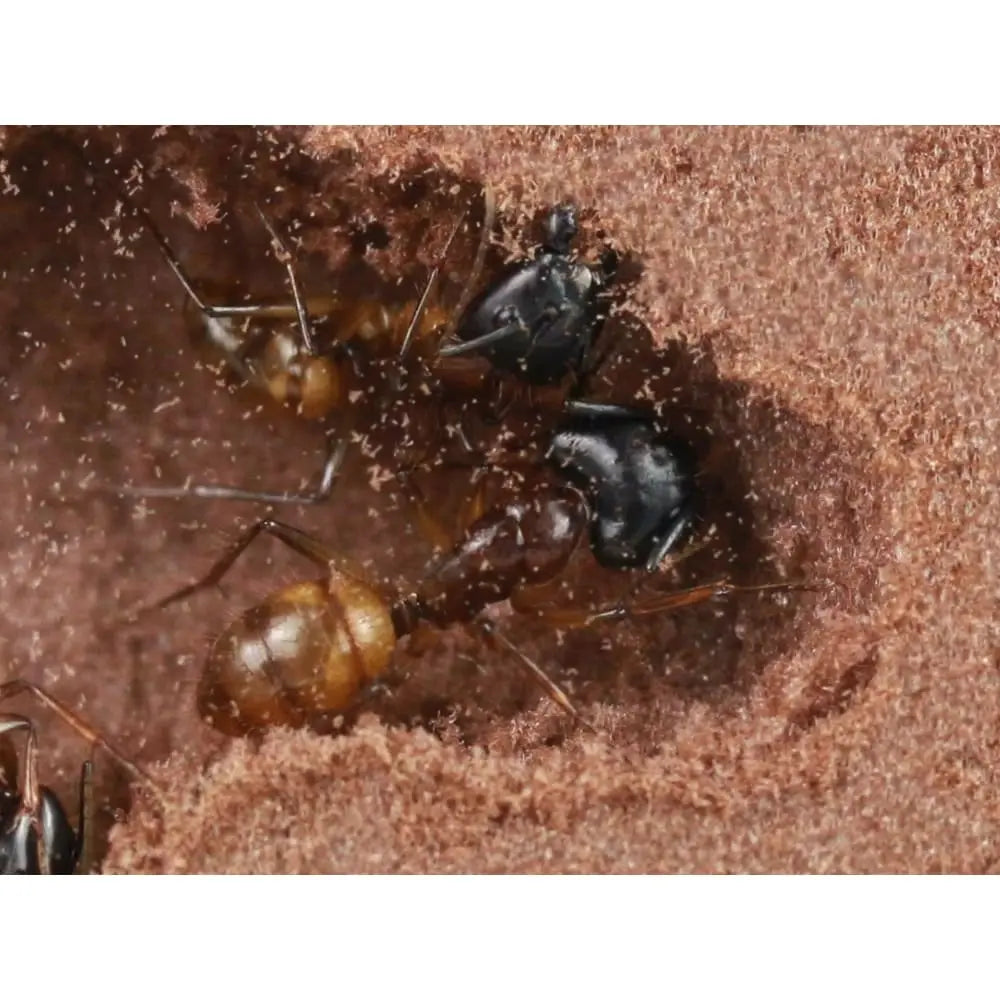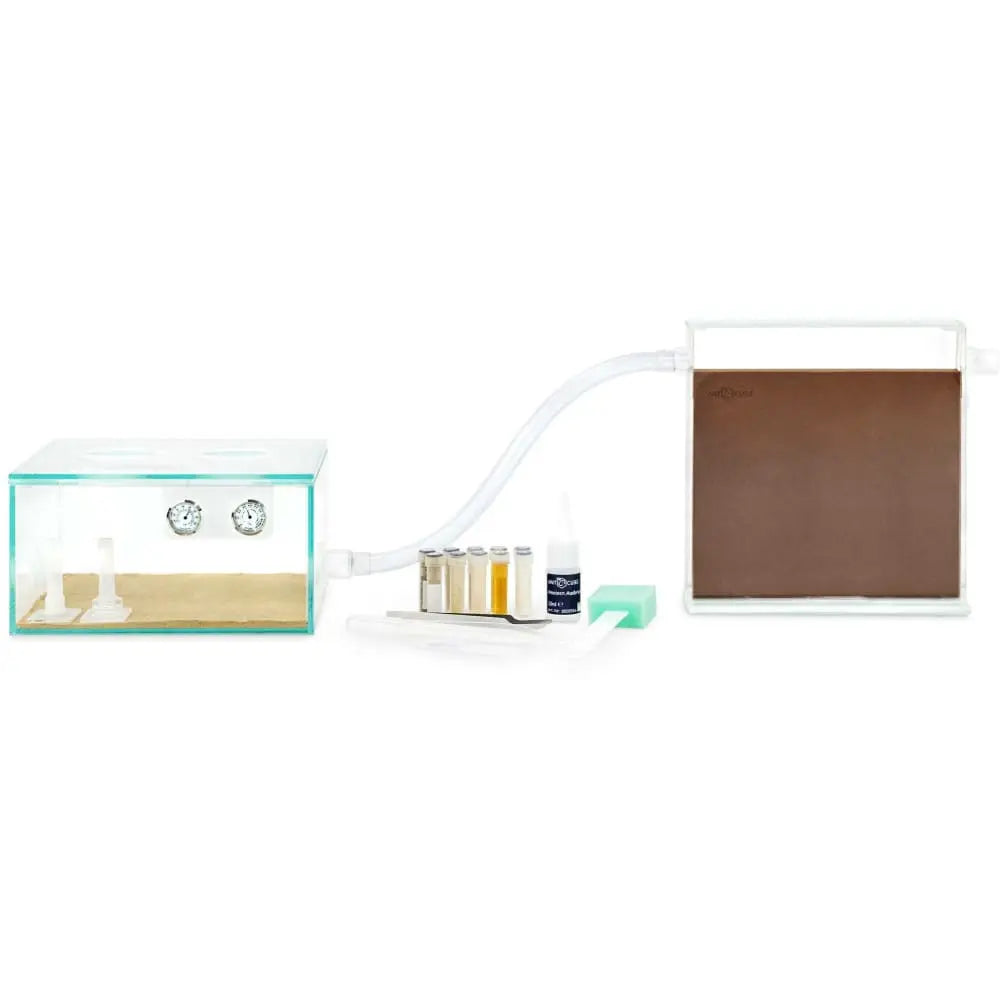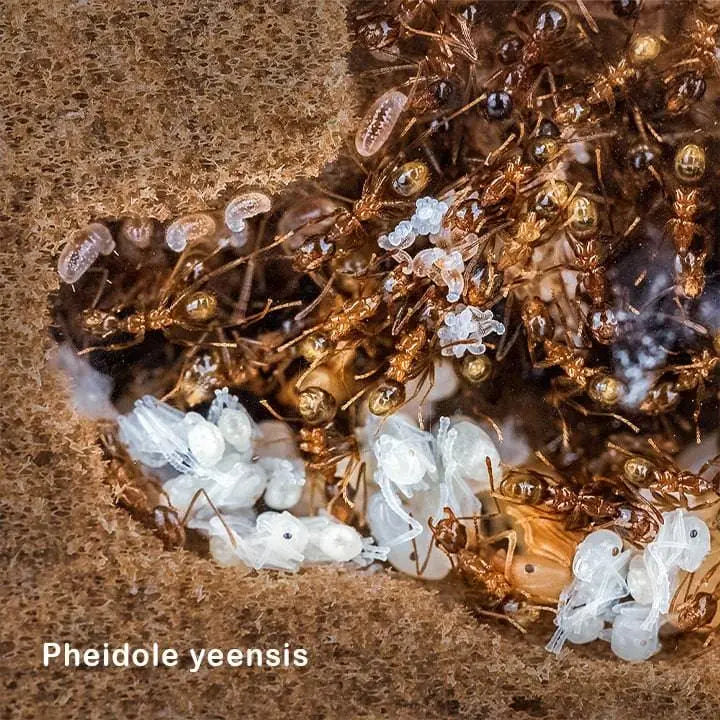 ANTCUBE Starter Set S – 20×20cm – Digfix