Bark Collar Dog Training Anti Kit Shock Auto Led Pet Rechargeable No Positive Control Shocker Stop
Sku:

TTAL0417S

Vendor: Talis Us
You won't have to worry about the range at all!

Imagine if your pup is especially curious about your chicken coop.

Do you find yourself scratching your head on getting him to behave?

If you are looking for the ultimate dog training collar with remote for dogs, then this doggy remote shock collar for dogs is the one that you are looking for your pet.

From sit and shake, to stay and heal, our dog training collar with remote device does it all!

Use this Anti Bark dog shock collar for basic training, potty training, biting, jumping on people, chasing cars, running away and barking.

The electric dog collar with Remote will have your dog leaving his bad behaviors completely behind.

Communicate with your dog from up to 1000 meters away via the collar with beeper or static buttons; Keep your dog in range and out of trouble with one button.

The New Advanced Remote Dog Training Collar is designed with RF434Mhz technology range up to 3000 ft; easily train your dog in the park or backyard.

Thanks to the adjustable static shock, standard vibration and beep modes, you'll find a safe mode and level that works for your dog's behavior and needs.

The Harmless dog shock collar for Expert Trainers & First Time Pet Owners boasts large Built-in rechargeable rapid charging Lithium-Polymer batteries, freeing you from the hassle of frequent charge.

Triple-channel design supports training 3 dogs with only one Remote Transmitter!

You only need to purchase additional Add-A-Dog Collars.

The harmless dog shock collar with remote for large dogs is good for new pet owners or expert trainers who want to customize their canine training.

Dogs are a thing to die for, the company that they give cannot be matched by any other. To make the best relationship with your dog, you need to train him or her on a few behavior routines.
View full details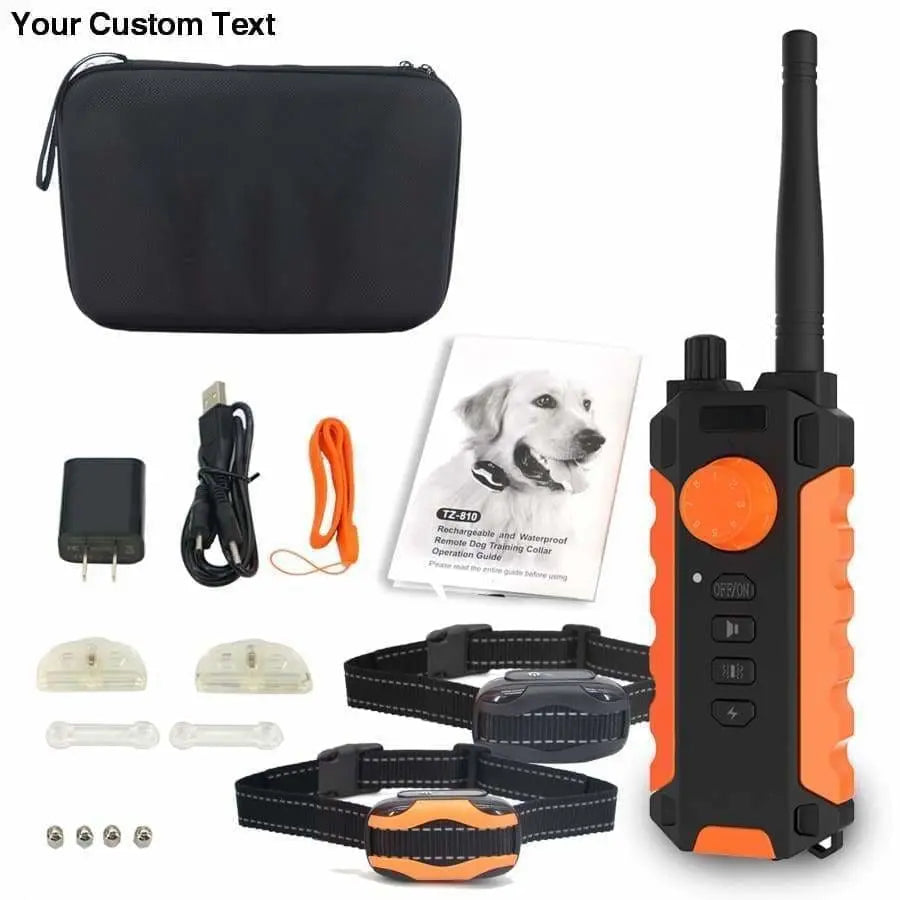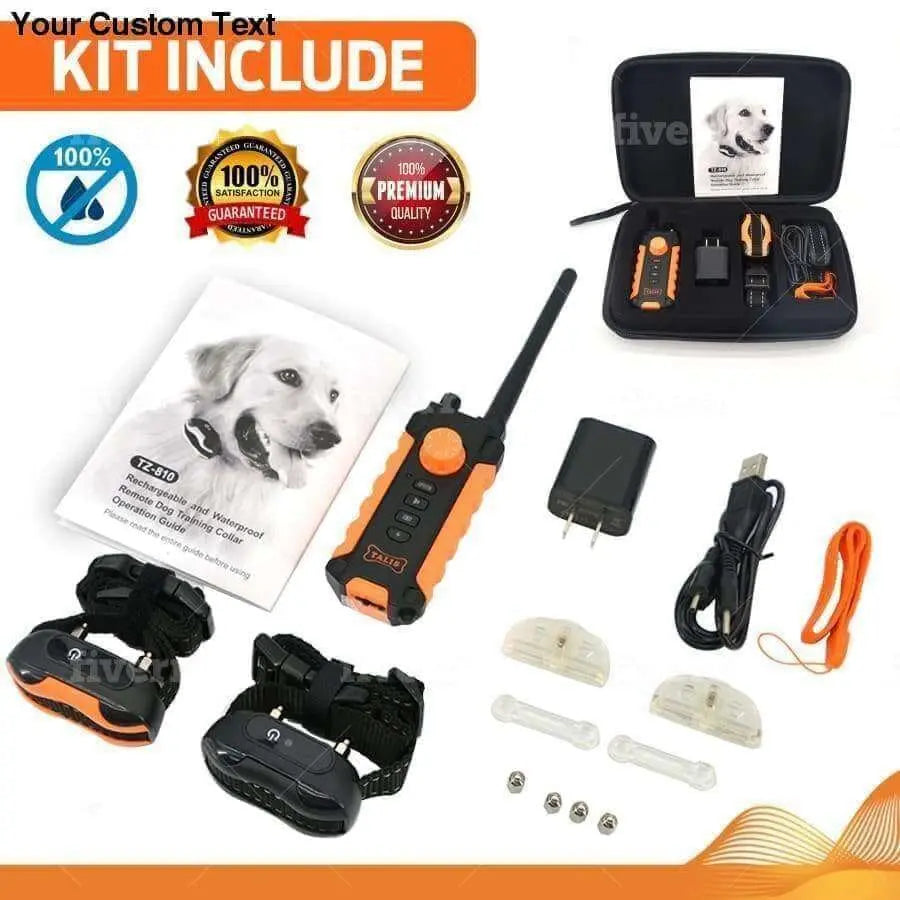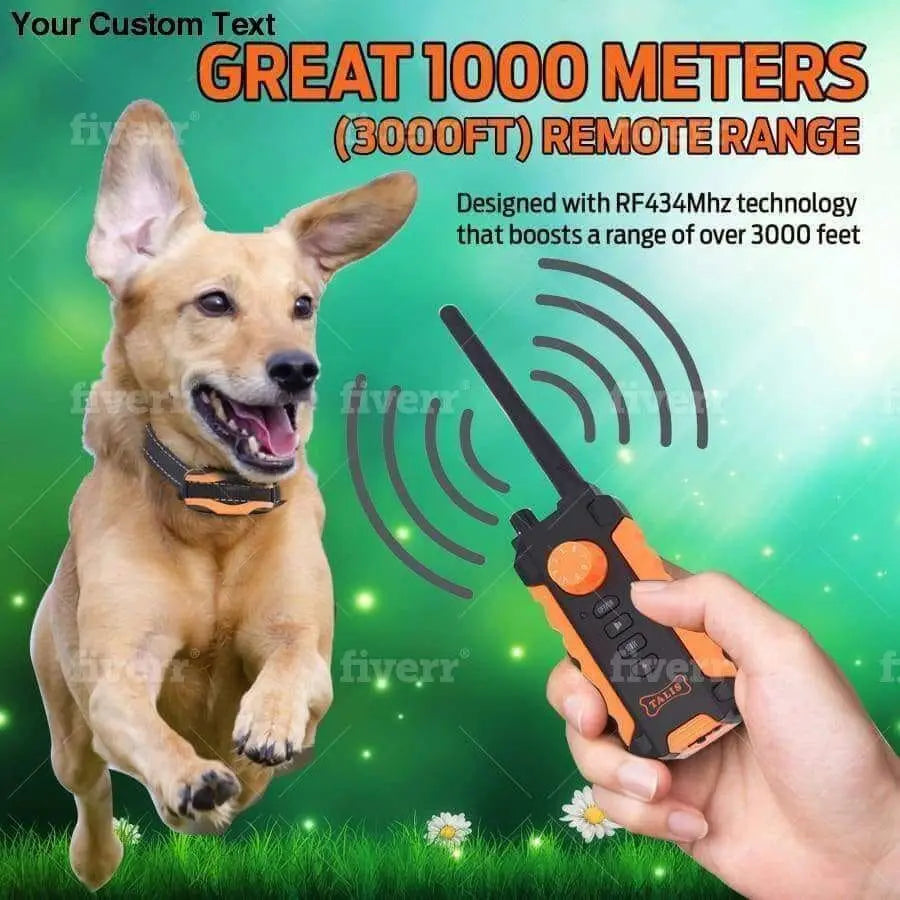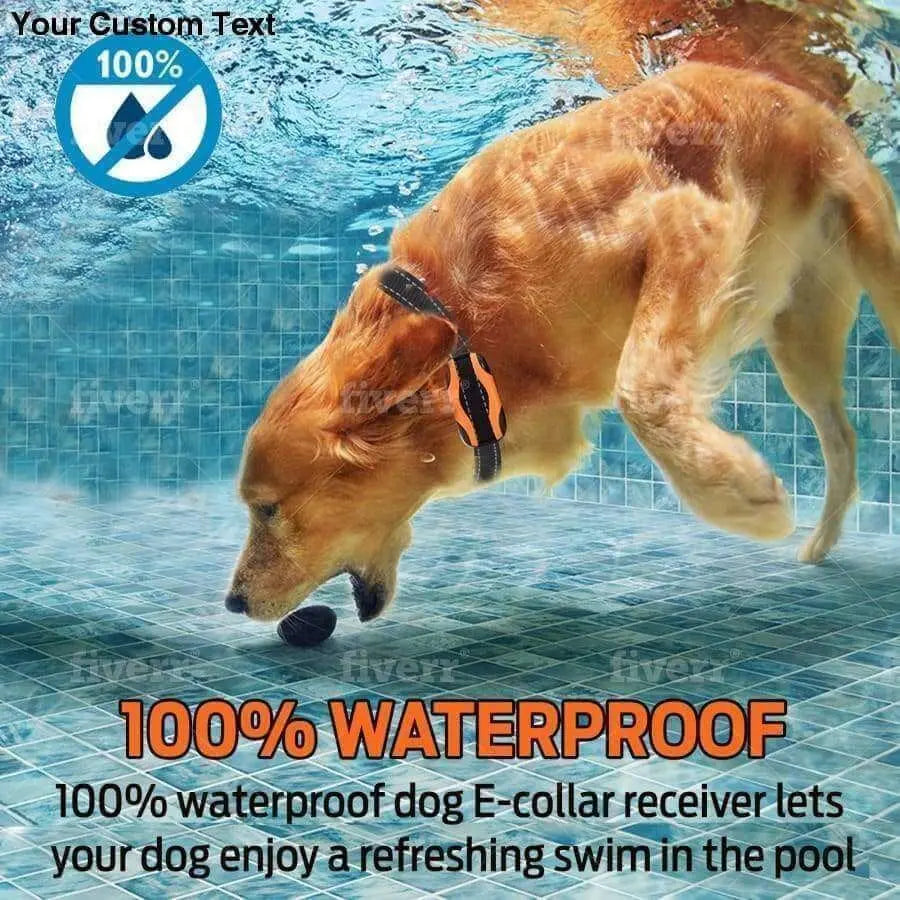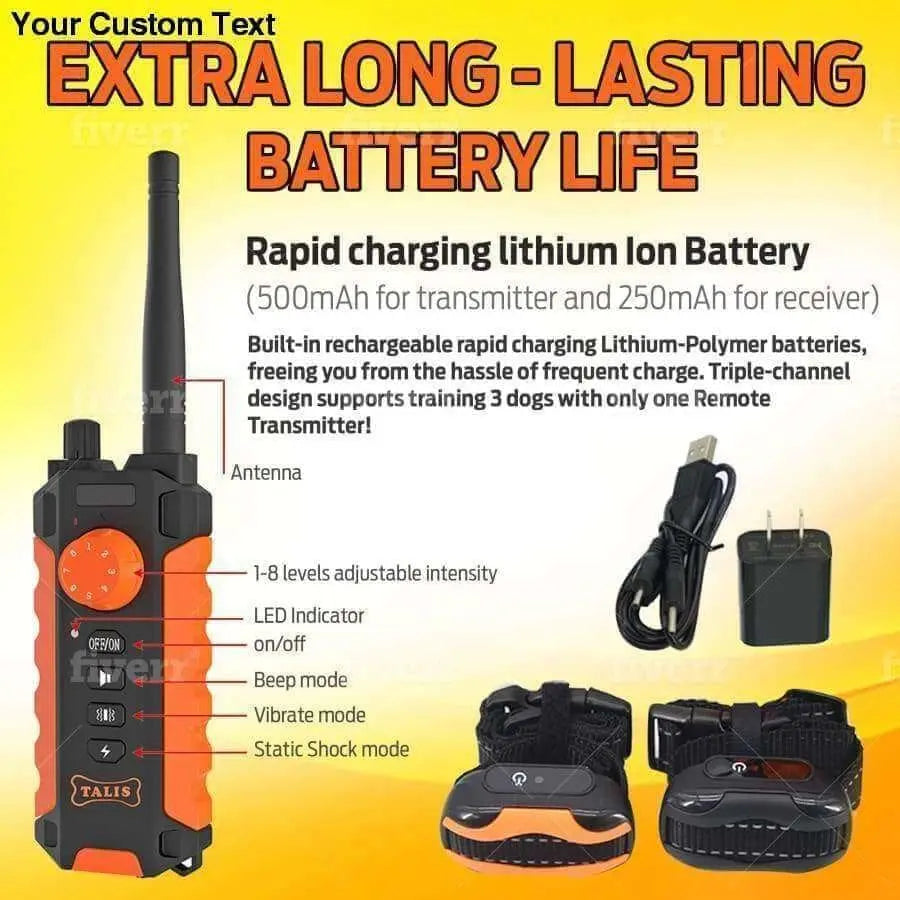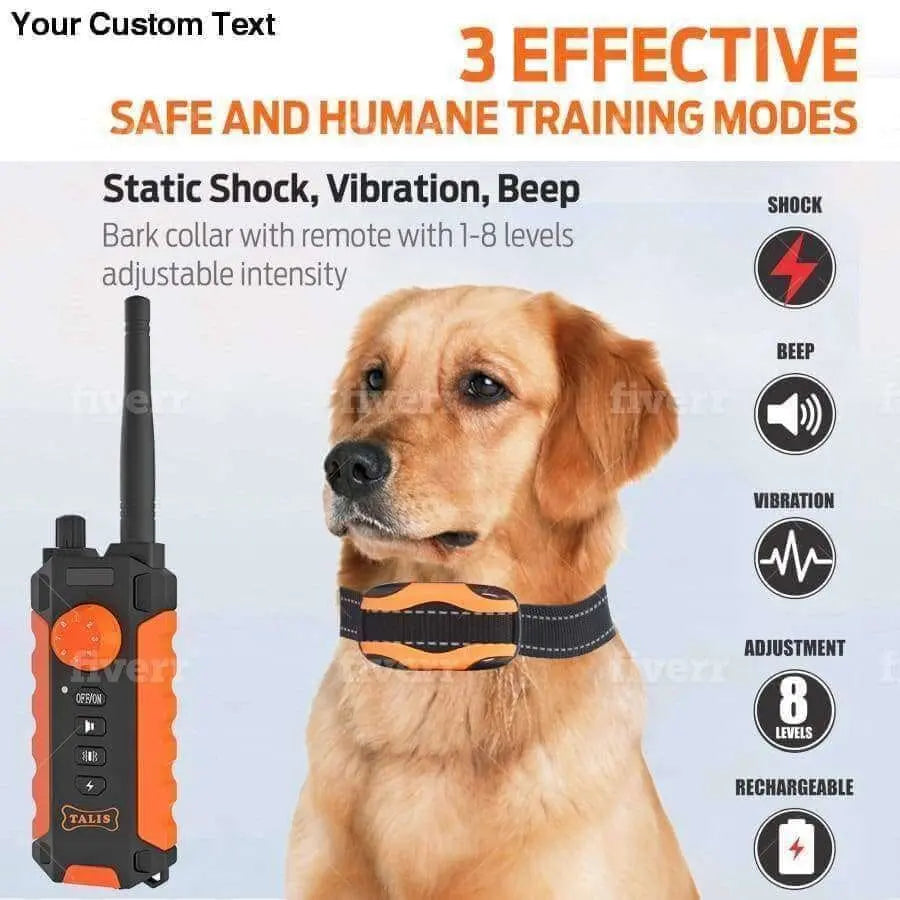 Bark Collar Dog Training Anti Kit Shock Auto Led Pet Rechargeable No Positive Control Shocker Stop