Boo Boo's Best Chicken & Venison Jerky Treats for Dogs 3oz
Sku:

TBOO10721S

Vendor: Boo Boo's Best
Introducing Boo Boo's Best Chicken & Venison Jerky Treats for Dogs, the ultimate indulgence for your furry companions! Crafted with utmost care and a passion for healthy, flavorful ingredients, these all-natural treats are guaranteed to please even the most discerning of dogs and puppies.

At Boo Boo's Best, we believe in sourcing only the finest ingredients for our four-legged friends. That's why we use free-range, farm-raised venison from the stunning landscapes of New Zealand, known for its pristine farming practices. Coupled with cage-free, free-range chicken from trusted American farms, our treats are a delectable combination of top-quality meats that will leave your pooch begging for more.

Unlike other jerky treats on the market, our process is as special as the ingredients within. Made in small batches in either the USA or New Zealand, each piece of jerky is carefully air-dried and dehydrated to lock in the natural nutrition and irresistible flavor of the meat. This ensures that your furry friend receives all the vital nutrients they need, without compromising on taste.

With a blend of over 95% chicken, venison, and organs, Boo Boo's Best is dedicated to providing a naturally nutritious and delicious snack for your beloved pets. We understand that their health and happiness are of utmost importance to you, which is why we prioritize high-quality meats and a gentle air-drying process. Your furry friend deserves the best, and we're here to deliver it!

Not only do our Chicken & Venison Jerky Treats excel in taste and quality, but they also come at an affordable price. Boo Boo's Best believes that every pet deserves to enjoy life's little luxuries without breaking the bank. We're passionate about making premium products accessible to all pet parents, so you can spoil your furry friends without any guilt.

So why wait? Treat your furry friend to the heavenly flavors of Boo Boo's Best Chicken & Venison Jerky Treats today. Your dog will thank you with wagging tails and shining eyes, and you'll have the peace of mind knowing that you're providing them with the absolute best. After all, they deserve nothing less.
View full details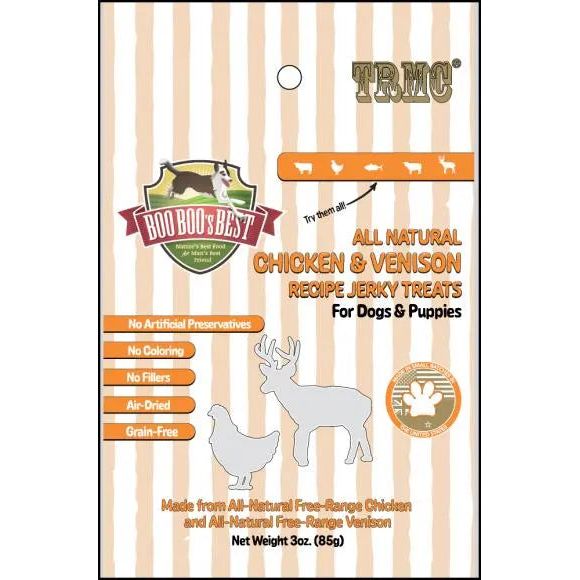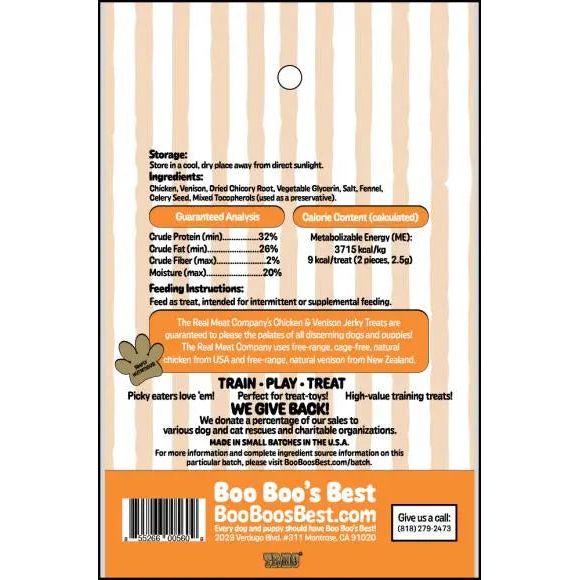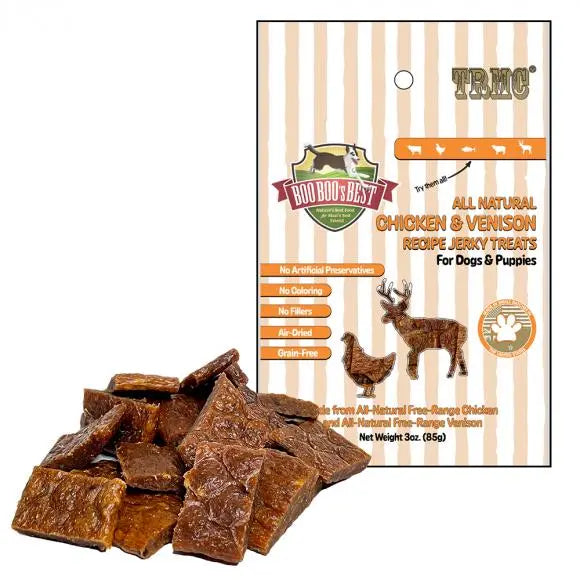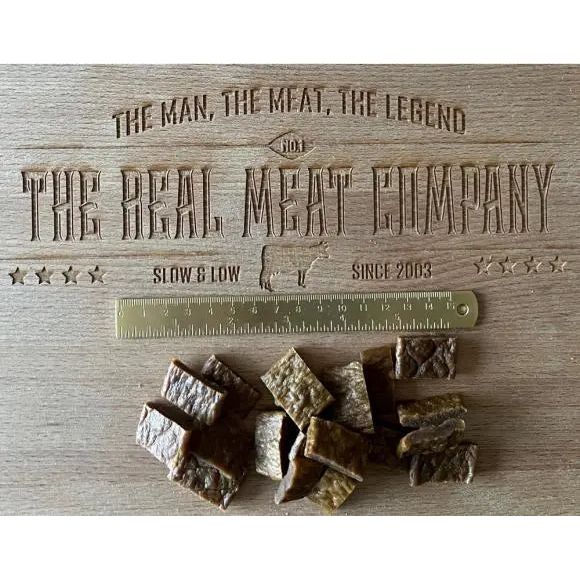 Boo Boo's Best Chicken & Venison Jerky Treats for Dogs 3oz