Canine Matrix Joint Dog Supplement 200g
Sku:

TMUS10267S

Vendor: Mushroom Matrix
Make sure your four-legged buddy is in tip-top shape with the all-natural joint supplement from Canine Matrix! Our Joint Dog Supplement makes sure your pet always looks forward to a day full of energy and playtime.

Made with mushrooms grown on our own farms, our Joint Matrix contains unique antioxidants, natural glucosamine, and other compounds proven to keep joints healthy. You can rest assured that these supplements have your pet's best interest in mind - it helps maintain normal cartilage and joints so your dog won't slow down anytime soon.

Plus, cats can enjoy these treats too! Keep your furry friend comfortable while still able to engage in outdoor fun - everyone will be thankful that Canine Matrix has them covered in terms of hip and joint health. Don't deprive them of what they enjoy most: daytime romps through the fields and leisurely strolls through the park with their favorite humans.

Put their mischievous minds at ease once more: pick up some Canine Matrix Joint Dog Supplement today for a healthier, happier pet!

Supports healthy joints and mobility
Naturally occurring glucosamine
Provides Super Antioxidant l-ergothioneine
Supports normal inflammatory response
Helps maintain & support joint flexibility

ACTIVE INGREDIENTS PER 1/2 TEASPOON (1 GRAM): Certified Organic Proprietary Mushroom Powder Blend: Organic King Trumpet (Pleurotus eryngii) mycelial biomass & fruit body, Organic Cordyceps (Cordyceps militaris) mycelial biomass & fruit body, Organic Antrodia (Antrodia camphorata) mycelial biomass, Organic Agaricus (Agaricus blazei) mycelial biomass & primordia, Organic Maitake (Grifola frondosa) mycelial biomass & primordia, Organic Reishi (Ganoderma lucidum) mycelial biomass & fruit body and Organic Lion's Mane (Hericium erinaceus) mycelial biomass & fruit body. Other Ingredients: Organic Myceliated Oats.
View full details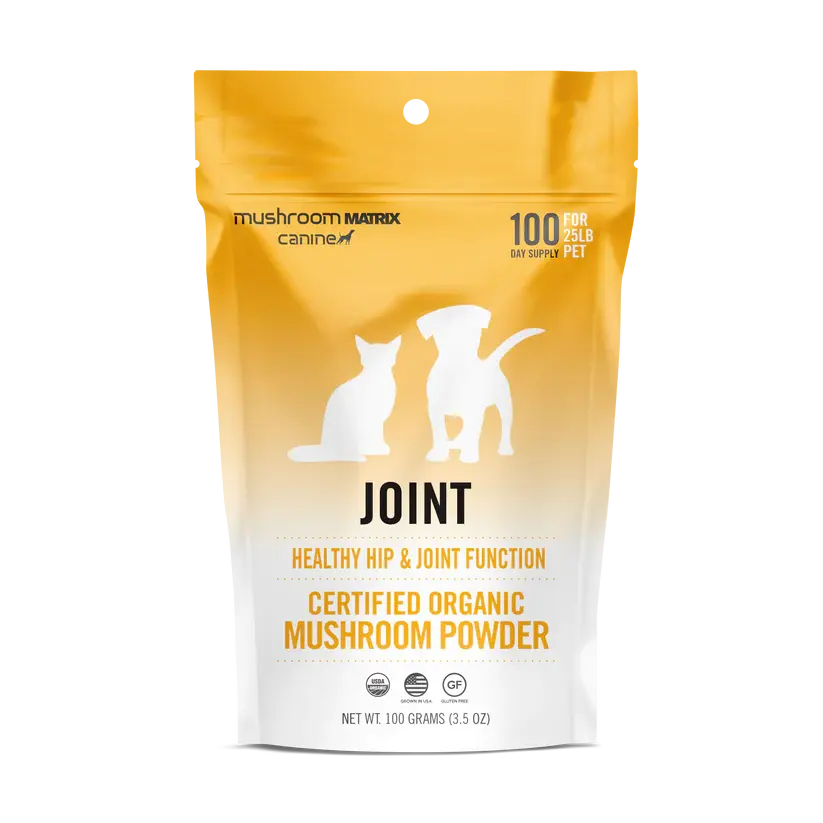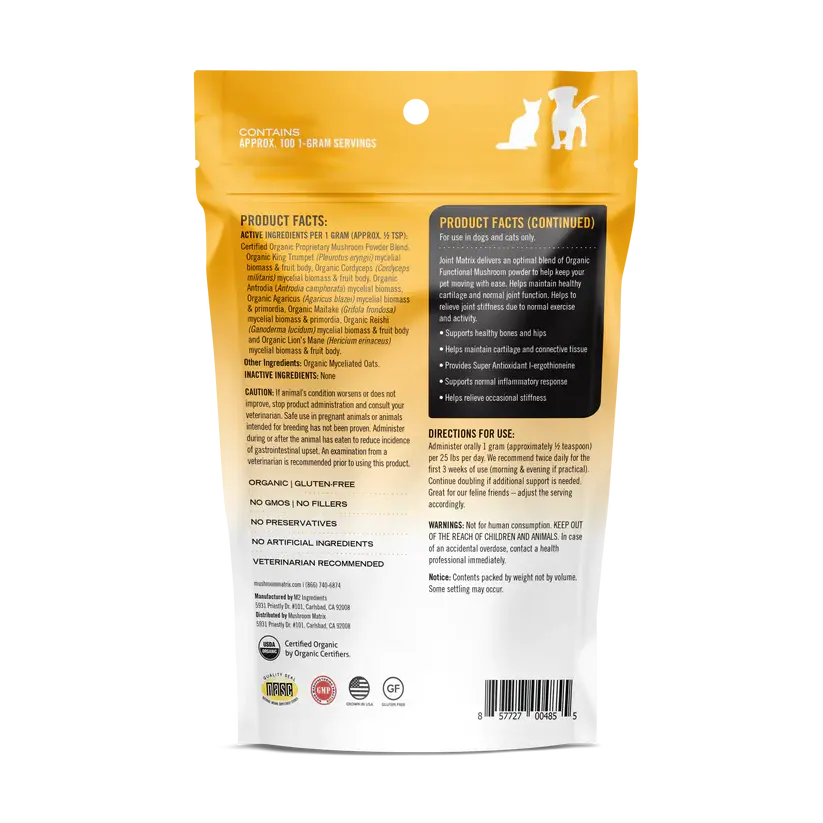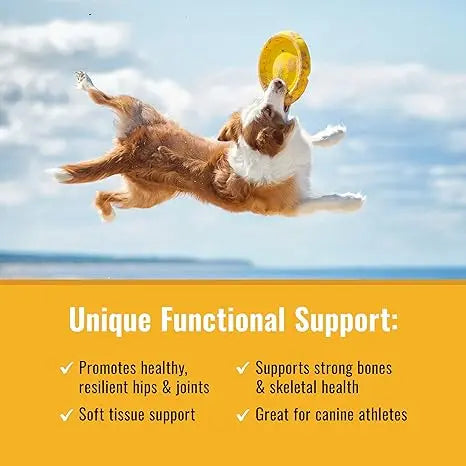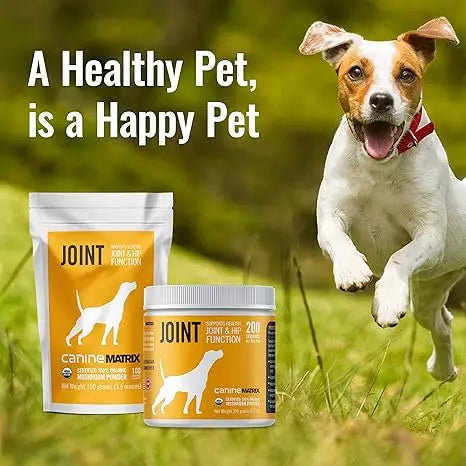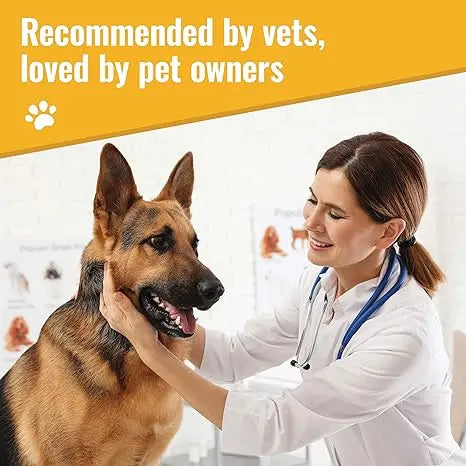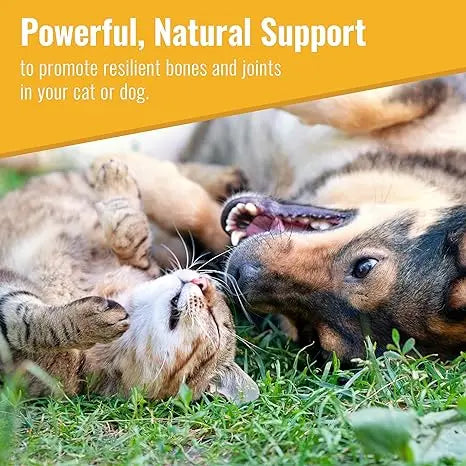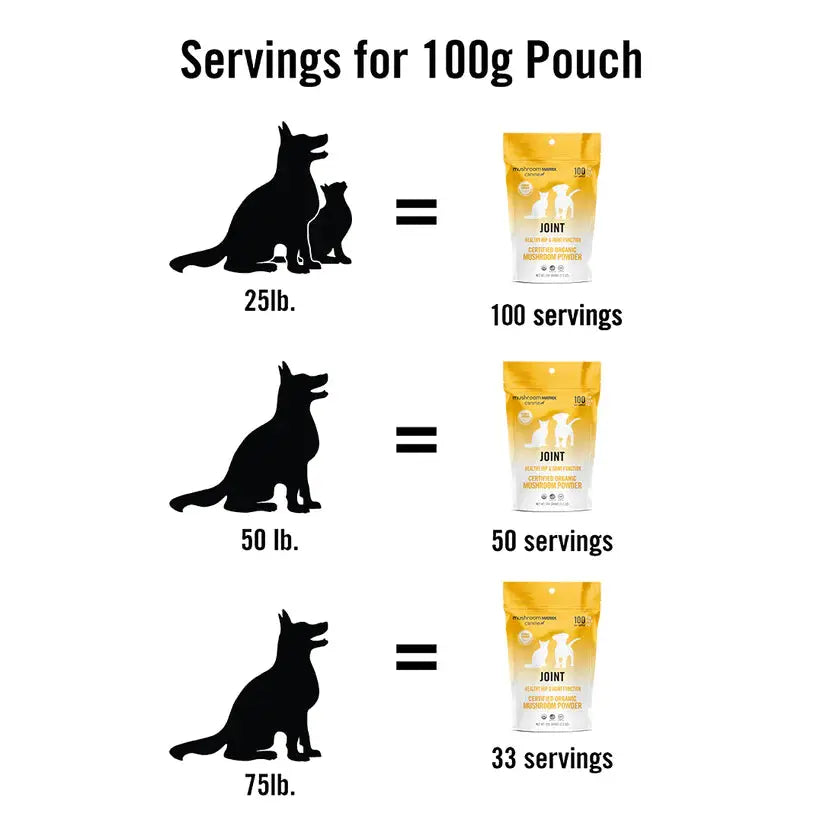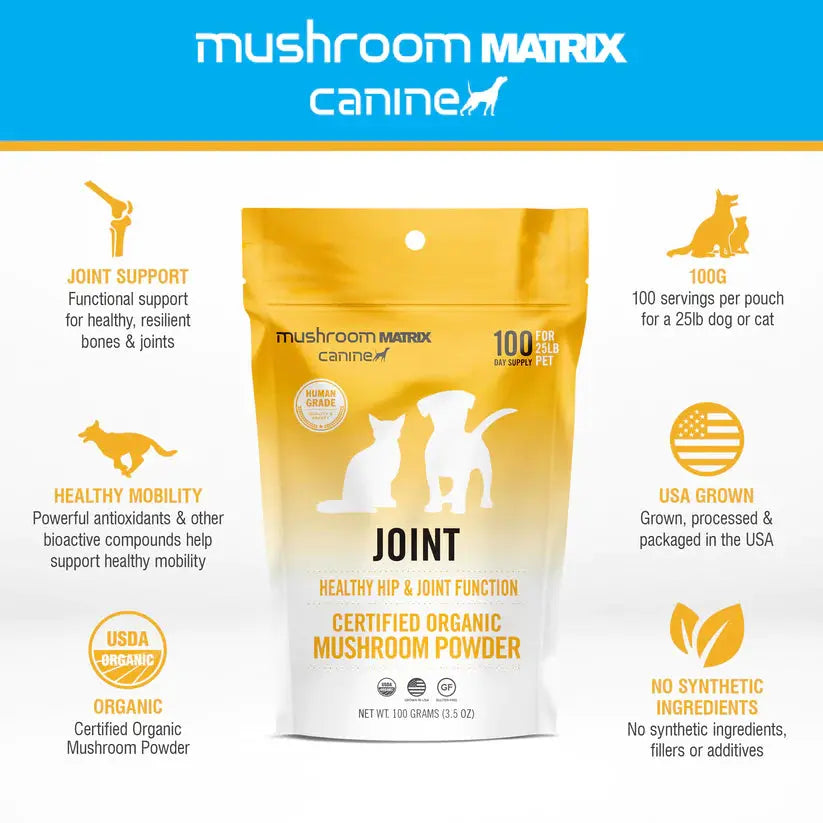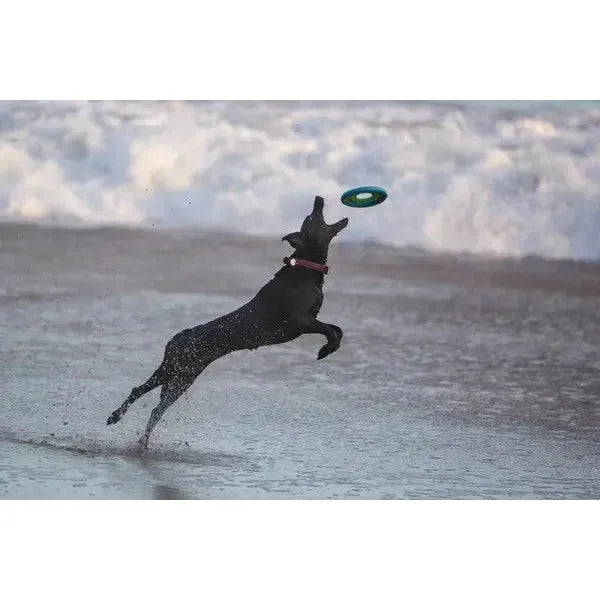 Canine Matrix Joint Dog Supplement 200g