Chocolate Cupcake Cat Bed Fur Every Occasion Micro-Plush Pet Beds
Sku:

TNAN1788S

Vendor: Nandog Pet Gear WP
Chocolate Cupcake Cat Bed 

What could be sweeter than your own sweet companion snoozing in this Vanilla Cupcake Shape Dog and Cat Bed from Nandog. With frosting and sprinkles on top, this dog and cat bed tell everyone sweet pets can be.

With micro plush fabric and faux fur, your pet will be right at home curling up in this dog and cat bed. The natural foam structure will lull them to dreamland while you can revel in the fun and unique shape. This dog and cat bed is amusing for you and home sweet home to your dog or cat.

A unique and fun dog bed & cat bed design in a Cupcake shape.
Soft and cuddly faux fur / micro plush fabric material.
Great snuggle companion for your pet.
Filled with natural foam structure.

Sizing Approximately: 20"x 15"
View full details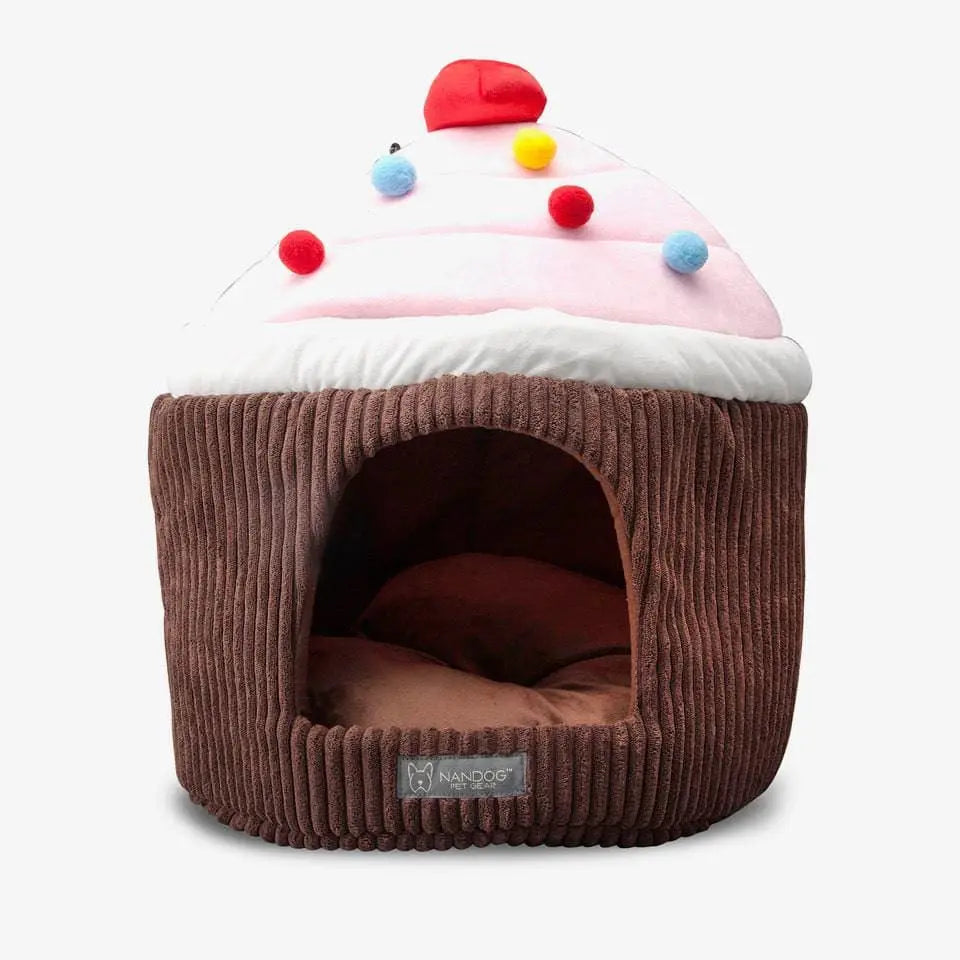 Chocolate Cupcake Cat Bed Fur Every Occasion Micro-Plush Pet Beds