Collar Dog Bark Anti No Barking Shock Training Pet Control Rechargeable Small
Sku:

TTAL0413S

Vendor: Talis Us
Enjoy quiet with best in the class quality Dog Anti Barking Device for canine of all sizes!

Is your dog super noisy and barks all the time on every sound?

Enjoy quiet with best in the class quality Bark Stopping Collar for small, medium and large dogs.

This rechargeable bark collar is designed with thoughts about humane training of pups.

Our new stop bark detection training system microprocessor-controlled recognition technology with completely automatic, controlled by a microprocessor distinguishing your dog's bark from other noises and automatically stops barking.

This Dog training collar features 4 modes of correction: warning, sound+ Vibration, sound +Static Shock, LED Flashing Light to eliminate all bad behavior and a flash light for night training or walking.

Control the strength of the deterrent with a range of 1-9 levels!

The intensity of Shock can be adjusted from level 1- level 9 if you press the "S" mode for 2s; the vibration time will increase by the training times.

You can now find and locate quickly and accurately the location of your pooch at night thanks to the stylish and cool LED flashing lights modes- steady on, slow flash, quick flash, strobe, breathing light.

This stop barking collar will help you get your furry friend out of trouble before he gets himself hurt or hurts someone else.

If you love your best buddy but are done with the barking, this LED Dog Collar belongs to you!
View full details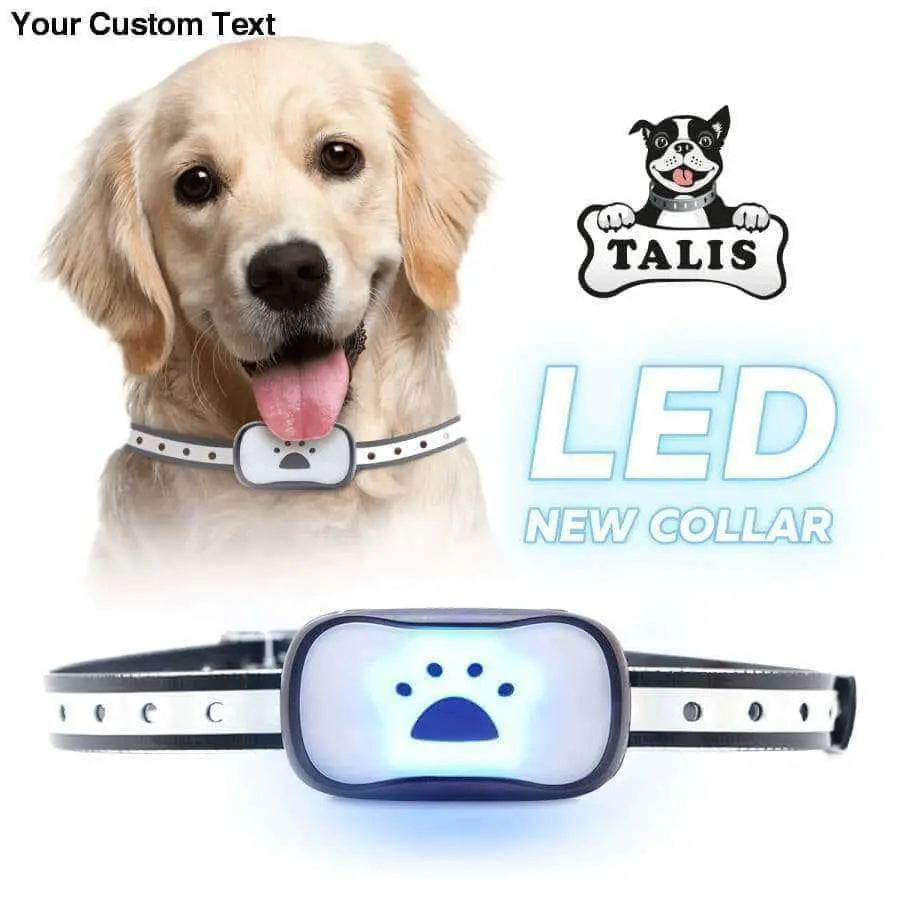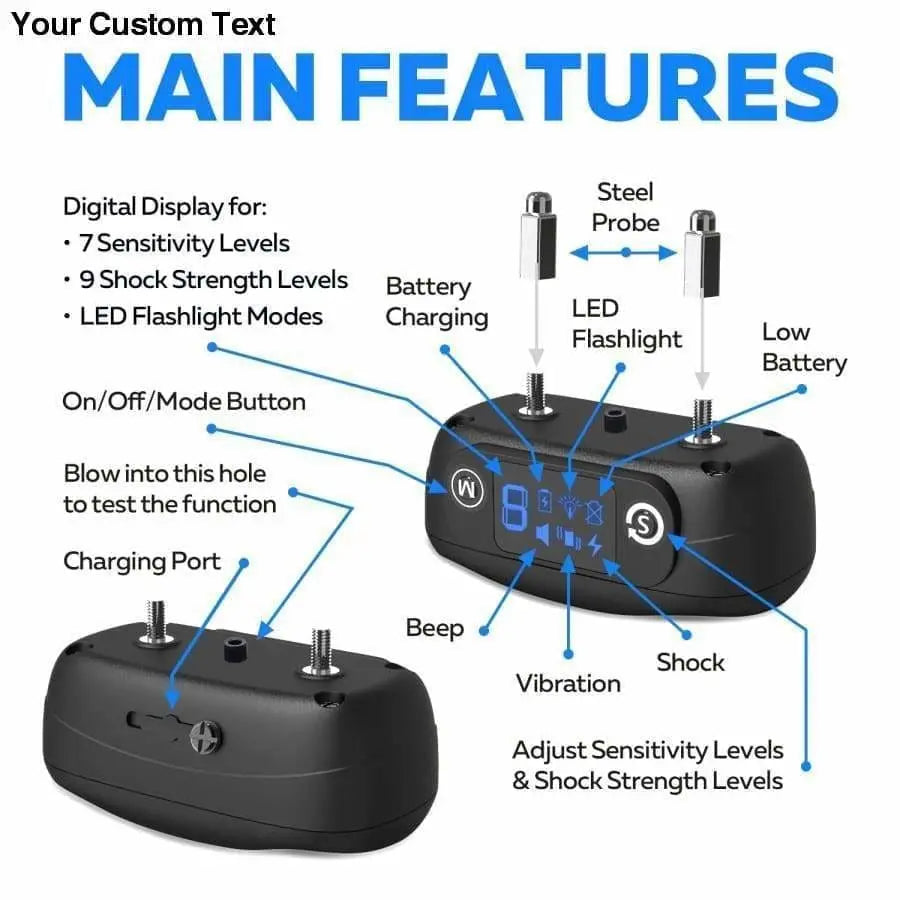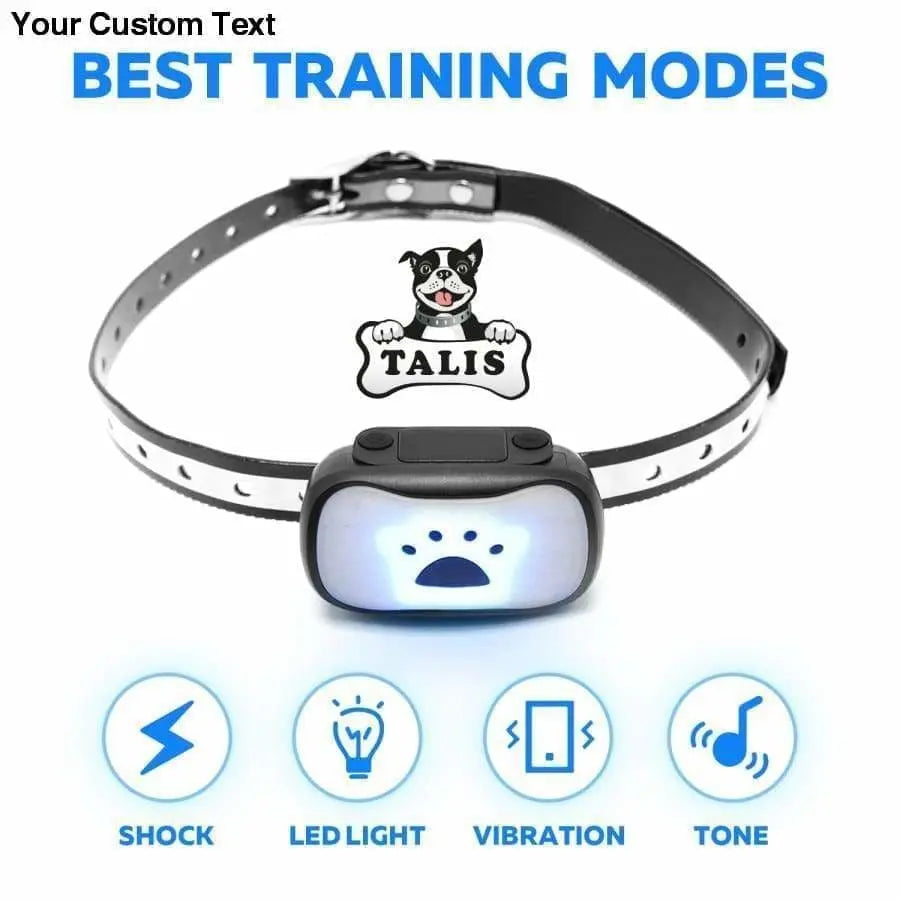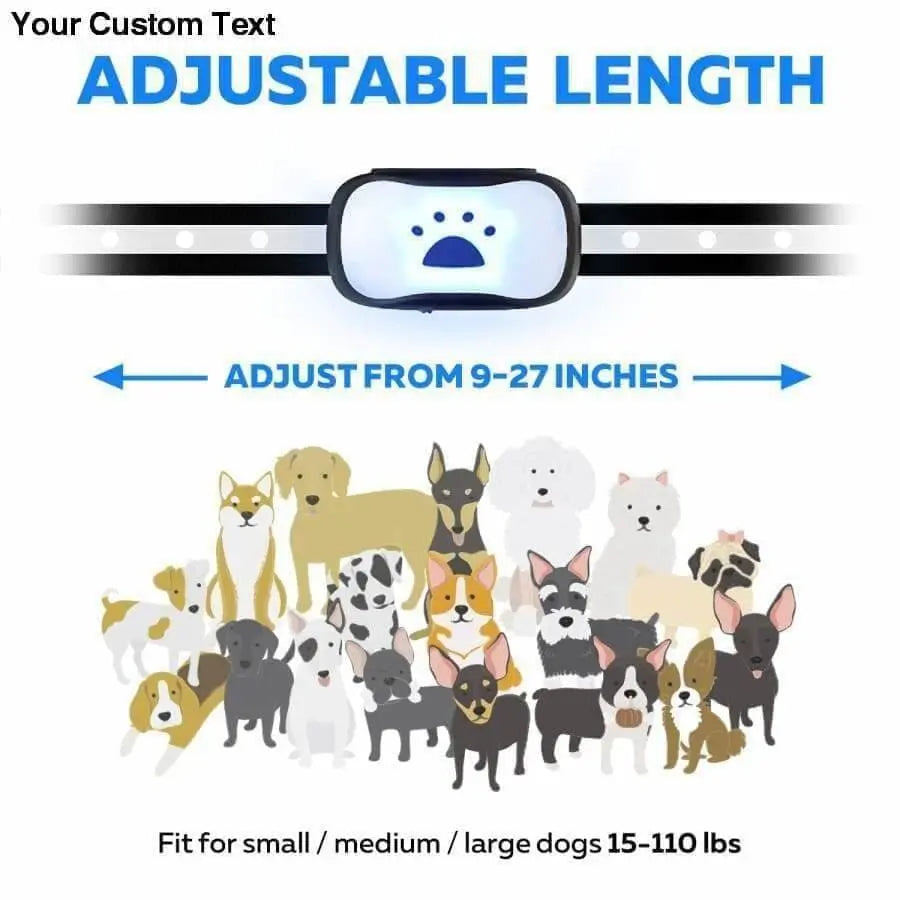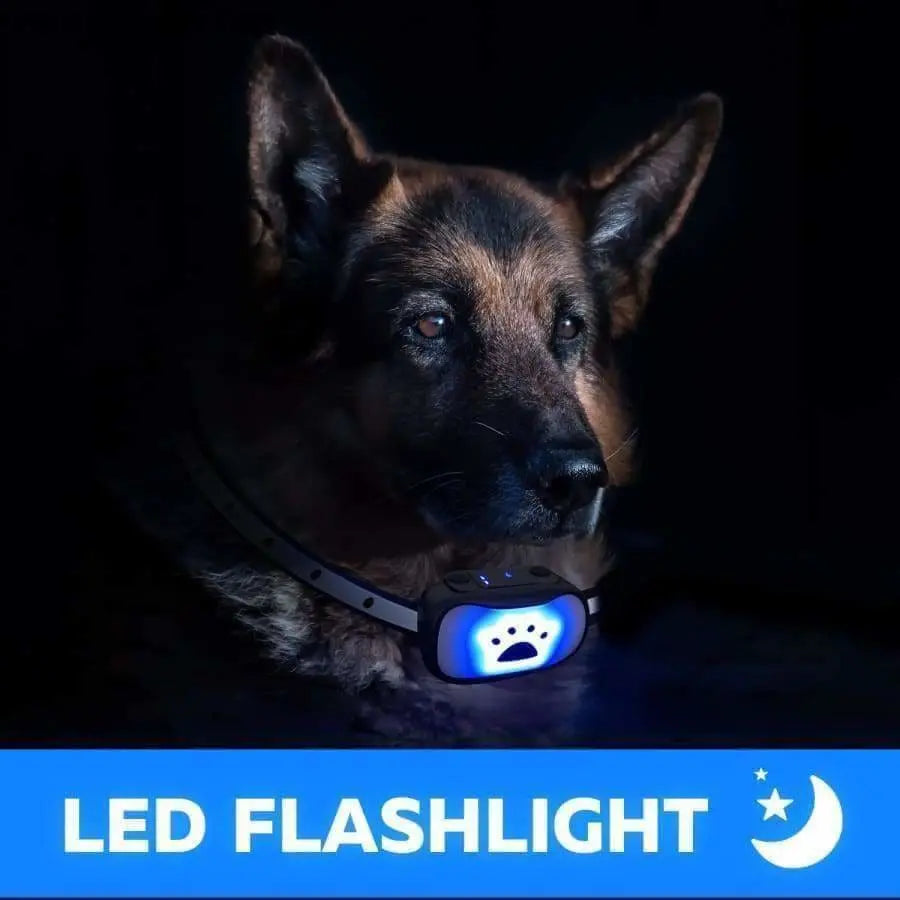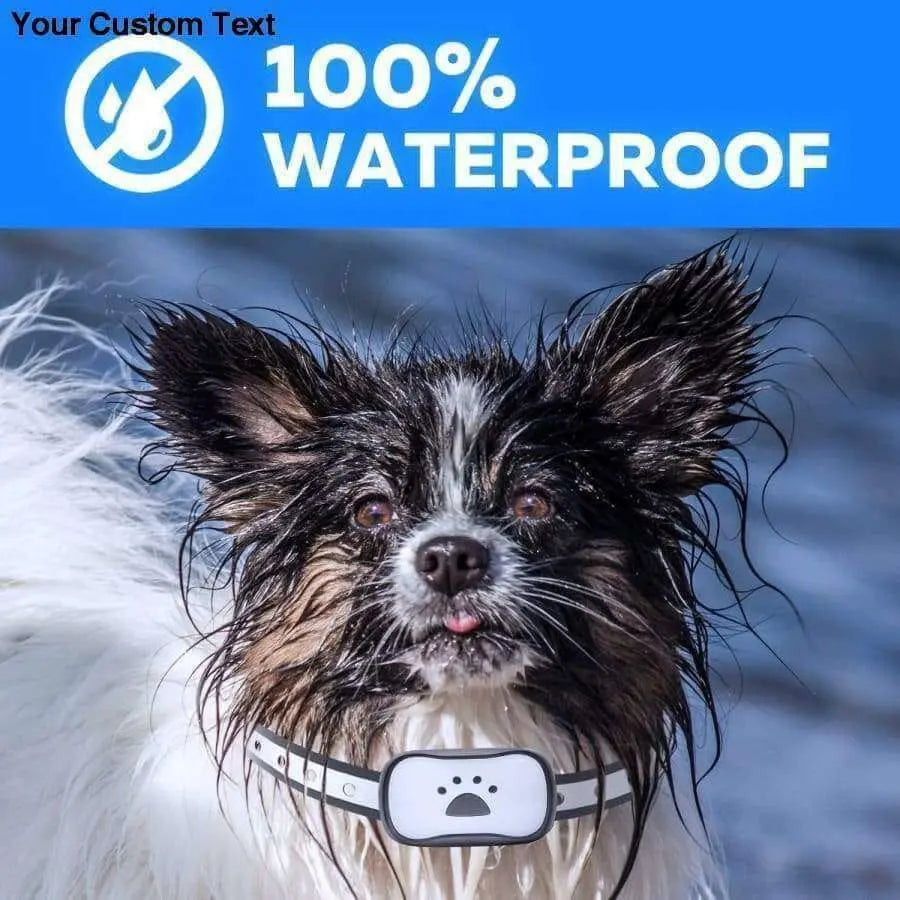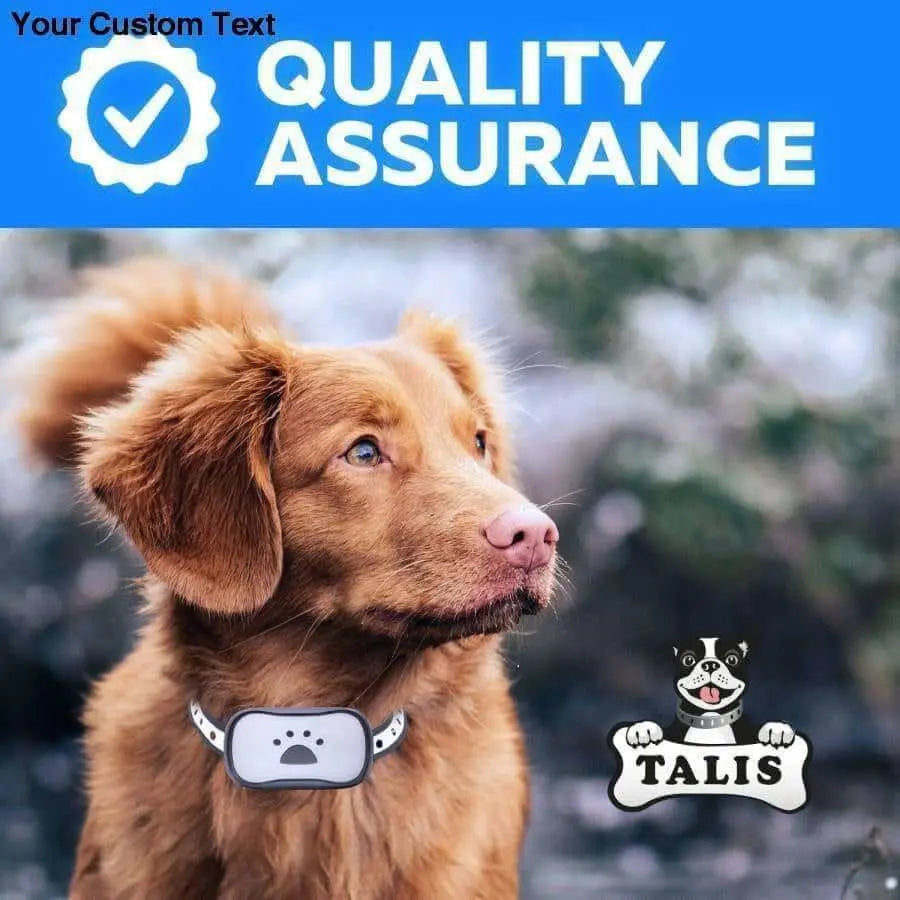 Collar Dog Bark Anti No Barking Shock Training Pet Control Rechargeable Small