Fashion Pet Hedgehog Dog Pajamas Grey
Sku:

TFAS6965S

Vendor: Fashion Pet CPD
Introducing our Fashion Pet Hedgehog Dog Pajamas, the epitome of comfort and cuteness for your furry best friend! Made from a luxurious interlock cotton blend, these pajamas are designed to keep your precious pooch cozy and stylish all night long.

Imagine your adorable furball snuggled up in the softest fabric, feeling nothing but pure warmth and love. Our Fashion Pet Hedgehog Dog Pajamas provide just that! Crafted with the utmost precision and attention to detail, these pajamas are sure to become your pup's favorite bedtime ensemble.

But what sets these pajamas apart from the rest? Well, besides the fact that they are adorned with the most adorable hedgehog prints you've ever seen, we've also added a faux back flap with button detail. It not only gives an extra touch of charm to the overall design but also provides easy access for those necessary late-night walks your furry friend might need.

We understand that your pet's comfort is paramount, which is why we specifically selected an interlock cotton blend for these pajamas. This fabric is not only ultra-soft but also breathable, ensuring that your pup stays comfortably warm without ever feeling stuffy or overheated.

Our Fashion Pet Hedgehog Dog Pajamas are designed with both fashion and function in mind, making them suitable for any occasion. Whether it's a peaceful slumber in the comfort of your home or a fun-filled pajama party with fellow canine companions, your pup will be the talk of the town in these adorable and delightful pajamas.

These pajamas are perfect for a wide range of dogs, from tiny teacup Chihuahuas to lovable Labradors. No matter the size or breed, every dog deserves the luxurious comfort and timeless style that our Fashion Pet Hedgehog Dog Pajamas provide.

So, why settle for ordinary when you can give your furry friend the best? Pamper them with a touch of elegance, a dash of cuteness, and a whole lot of comfort. Get your Fashion Pet Hedgehog Dog Pajamas today and watch your pet cozy up in style!
View full details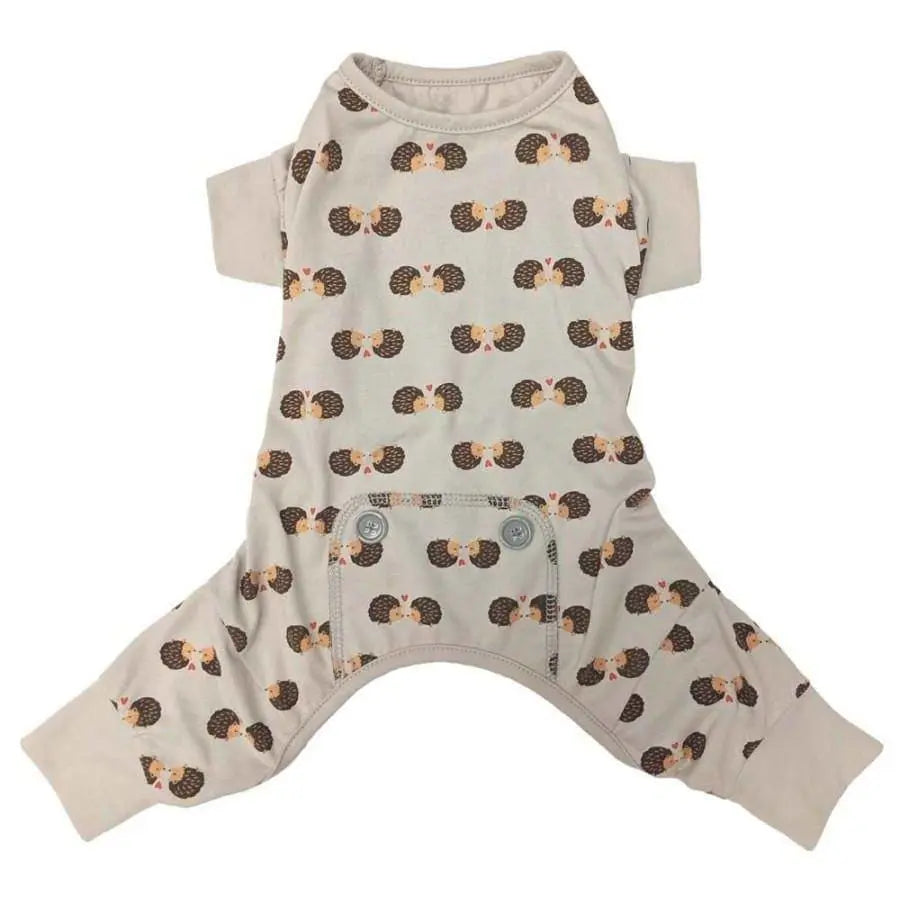 Fashion Pet Hedgehog Dog Pajamas Grey