Healthy Herp Adult Dragon Food Instant Meal
Sku:

THEA2295S

Vendor: Healthy Herp
Dragon Food

Healthy Herp® Dragon Food Instant Meal™ is all natural and contains no preservatives. This food has been specifically mixed for Bearded Dragons. When rehydrated dragon food returns to its natural state making it irresistible to Bearded Dragons.

Recommended For: All Bearded Dragons and Rankin's Dragons A.K.A. Lawson's Dragons. Also recommended for Blue-Tongued Skinks and BoxTurtles…

Ingredients: Dry Dandelion Greens, Dry Red Clover Tops, Freeze Dried Corn, Freeze Dried Carrots, Freeze Dried Green Beans, Freeze Dried Leeks, Freeze Dried Zucchini, Freeze Dried Grasshoppers, Freeze Dried Bananas, Dry Calendula Petals, Calcium Carbonate.
View full details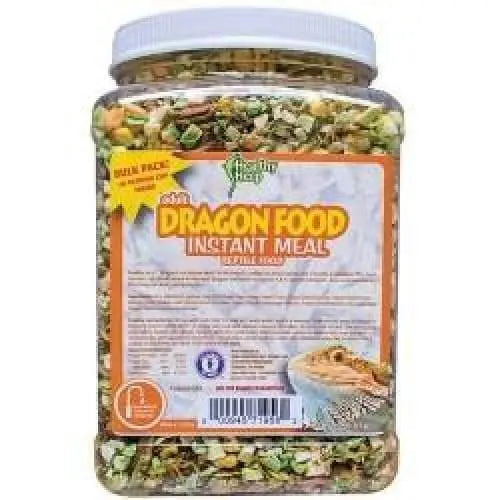 Healthy Herp Adult Dragon Food Instant Meal