Katziela Airline Approved Wheeled Pet Carrier
Sku:

TORA0424S

Vendor: Orange Felix
Katziela's Luxury Rider comes with a telescopic handle and removable wheels, along with many other features to help provide versatility and long lasting performance, while falling in line with airline requirements and ensuring safety and comfort for your pet. Check with your airline before purchasing.



SUPER-STRONG UPGRADED DESIGN: Katziela has taken pet-travel to a complete new level and has gained its popularity in the world of pet supplies with this super-strong, stylish and upgraded wheeled pet carrier. We offer an innovative solution to pet travel by providing the ultimate comfort for you and your pooch while traveling.
OUTSTANDING STRUCTURAL DESIGN: Katzielas compact pet travel carrier is composed of an upgraded super-strong metal and durable materials which offer maximum strength and durability. The wheels makes it convenient for travelers to walk through airports with long walks. It also features hand-carry straps and a no-slip, adjustable shoulder strap for easy pulling and pushing. It arrives neatly packed in a bonus carrying bag, and is easy-to-assemble.
ULTIMATE COMFORT FOR YOUR PETS: With Katziela's tsa approved pet carrier, flying with pets will no longer be stressful! Our soft-sided carriers feature reinforced mesh panels on the top and sides for adequate airflow. It allows your pet to see its surroundings, while allowing you to keep any eye on them as well. Whether you're going by air, or on the road, your four-legged buddy can now come with you safely and comfortably.
COMPACT SIZE - AIRLINE APPROVED: Katziela's COMPACT soft-sided cat carrier has been customized to ensure compliance with most airline in-cabin requirements. It is designed to fit in the space below most airline seats during the restricted times of takeoff and landing yet comfortable enough for your pooch to rest in throughout the entire flight.
100% GUARANTEED: As avid pet lovers, we designed our carriers to our liking. We love all our products, and we're so sure you will too. If you aren't fully satisfied for any reason, just send the product back our way and we promise to make it right. We offer a 60 day money back guarantee for each item that leaves our store.
View full details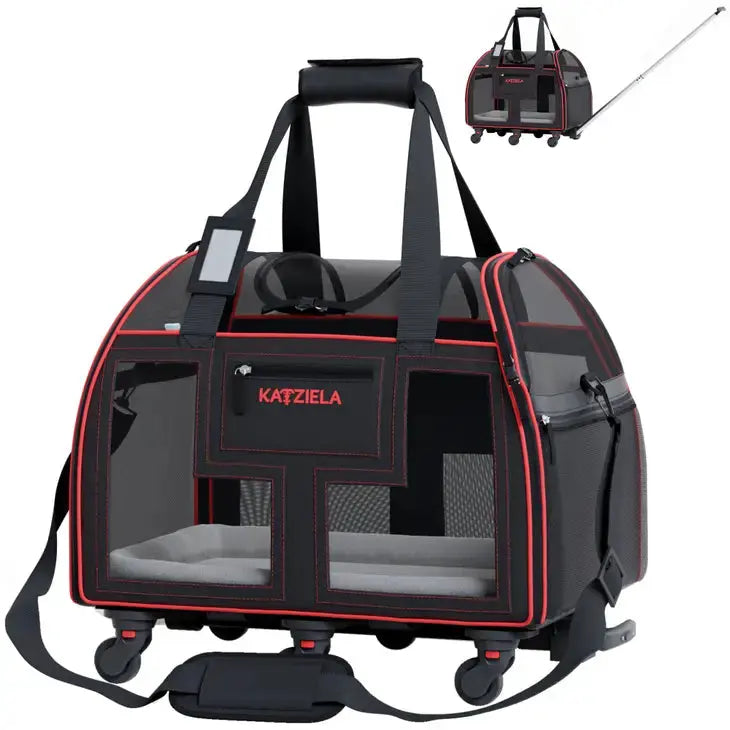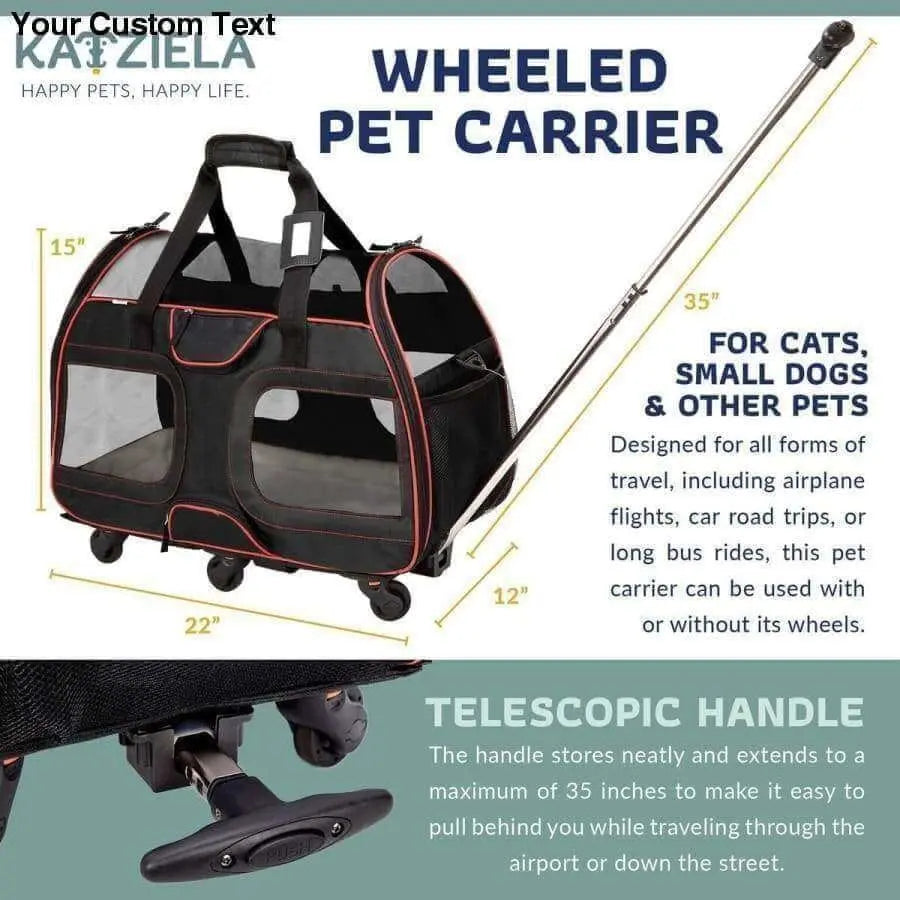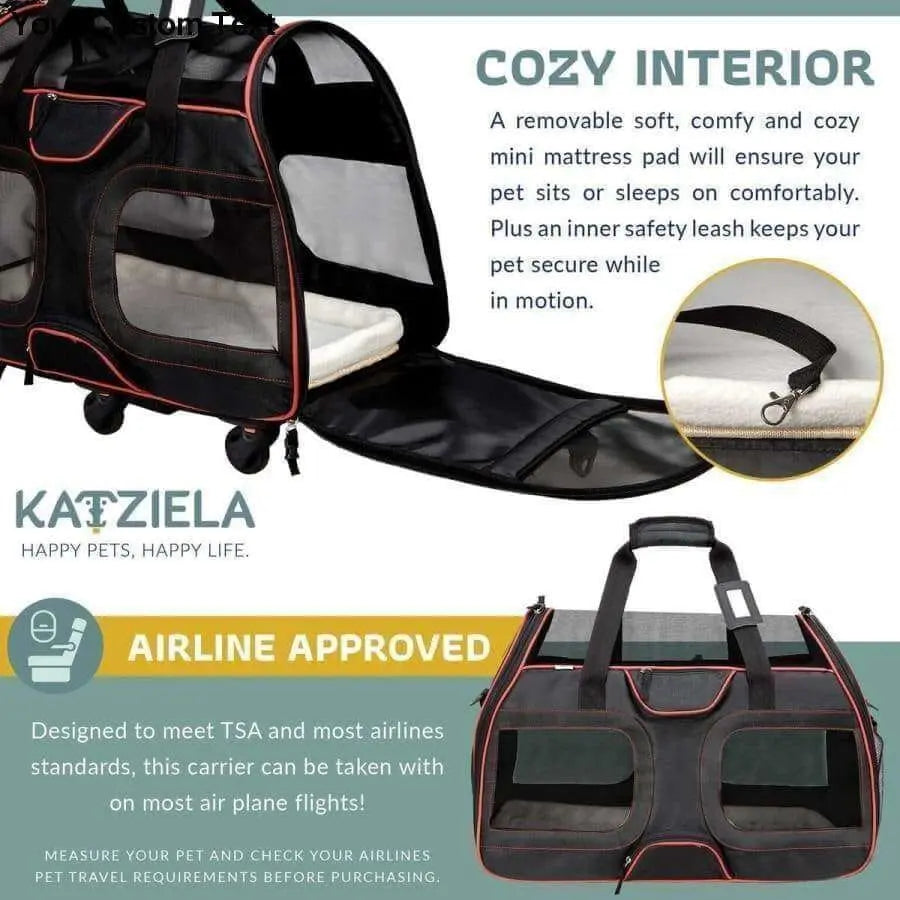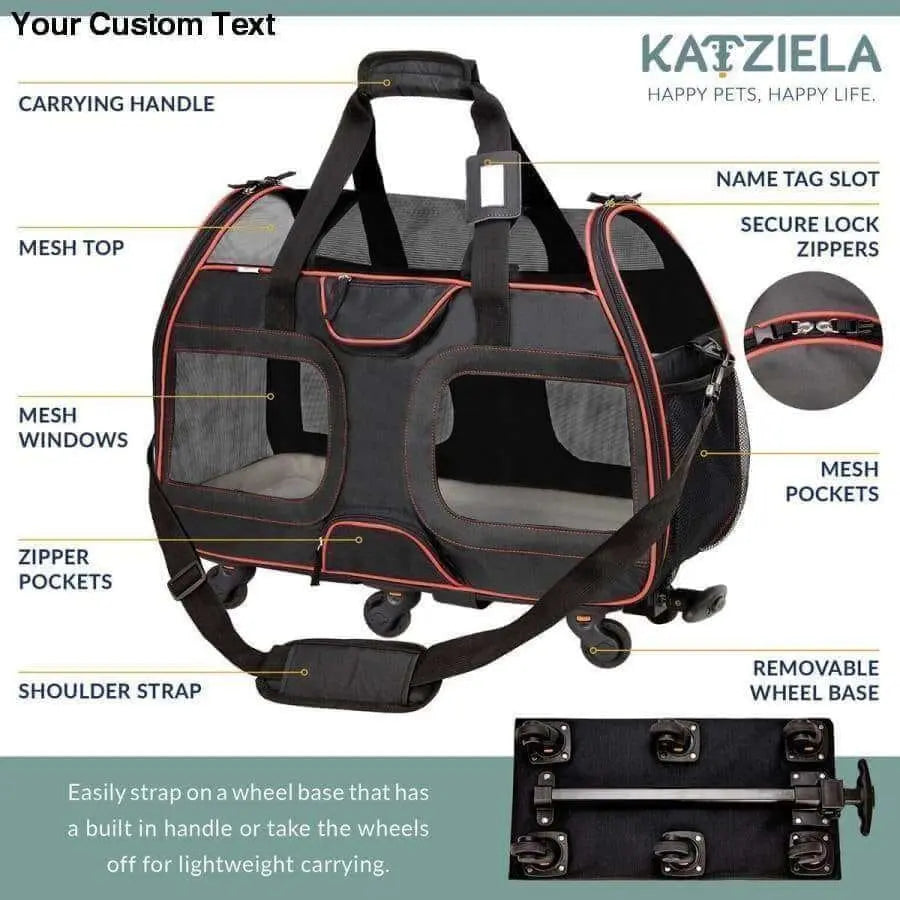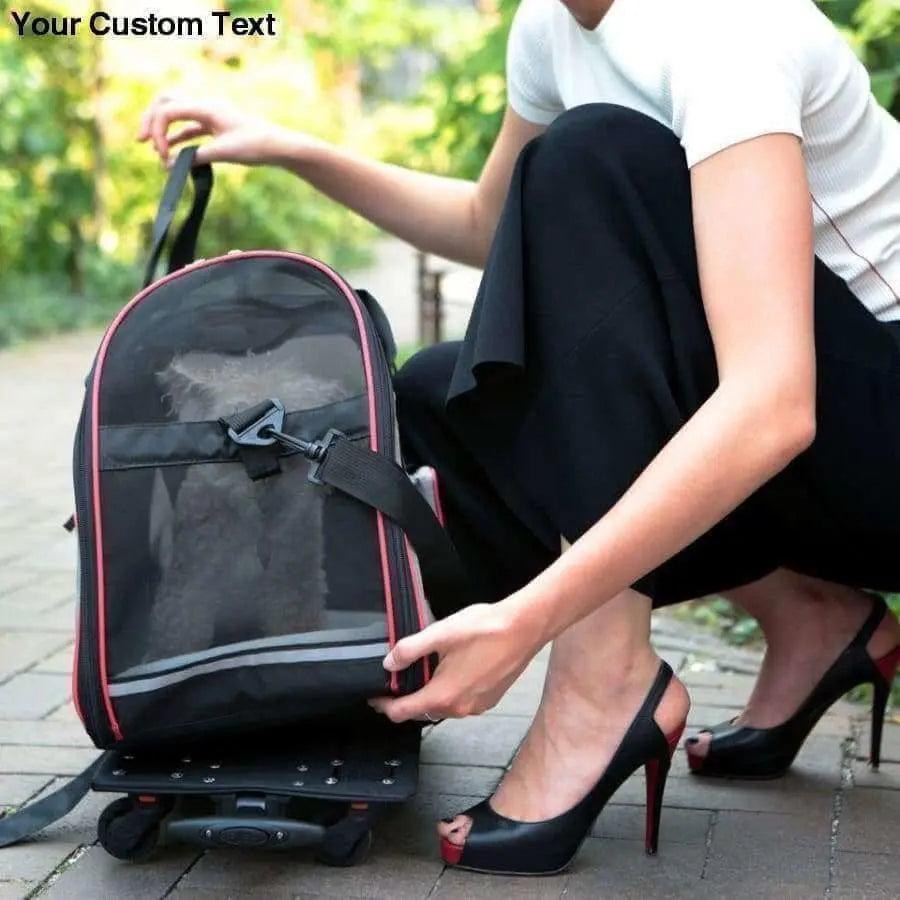 Katziela Airline Approved Wheeled Pet Carrier