Love, Nala Skin & Coat Health Supplements Cat Soft Chews 90 Count
Sku:

TLOV10556S

Vendor: Love Nala
Introducing Love, Nala Skin & Coat Health Supplements Cat Soft Chews, the ultimate treat to lavish your purring furball with an abundance of love and nourishment! We understand that your feline companion's health and happiness are of utmost importance to you, which is why we've created these delectable soft chews to cater to their skin and coat needs.

Packed with a power punch of Omega 3 fatty acids, these mouthwatering treats are a scrumptious solution for promoting a magnificent, healthy skin and a gloriously glossy coat. Just imagine your beloved kitty strutting around with a sheen so divine that it catches the eye of even the most discerning feline connoisseurs.

But that's not all - our Love, Nala Skin & Coat Health Supplements Cat Soft Chews go above and beyond by also incorporating the miraculous benefits of Biotin. This extraordinary nutrient plays a crucial role in maintaining your fur baby's skin health and nourishing their coat to reach unprecedented levels of captivating beauty.

Not only will your precious kitty thank you for the savory experience each time they indulge in one of these decadent soft chews, but you'll also be delighted to witness the tangible results. Say goodbye to dull, lackluster fur and hello to a coat so silky and luminous that it'll have your friends begging to know your secret.

We know that finding the perfect product for your beloved feline can be a challenge, which is why we've poured our hearts and expertise into creating Love, Nala Skin & Coat Health Supplements Cat Soft Chews. Perfectly balancing health and taste, we've crafted a formula that will not only support your cat's skin and coat health but also make their taste buds do a happy dance.

With Love, Nala, you have the power to transform your feline friend's life, allowing them to strut their stuff with confidence, knowing they are the epitome of feline elegance. Made with love and the purest of ingredients, our soft chews are the ultimate testament to our commitment to your cat's overall well-being.

So why wait? Upgrade your kitty's snack game and shower them with the love they deserve. Order Love, Nala Skin & Coat Health Supplements Cat Soft Chews today and witness the transformation of your cat into the epitome of feline perfection. After all, a healthy and radiant coat begins with love.

Omega 3 Fish Oil 100 mg
Vitamin H (Biotin 2%) 20 mcg
d-alpha Tocopherol acetate (Vitamin E) 5 IU

OTHER INGREDIENTS: Brewer's Yeast, Chicken, Chicken Fat, Chicken Liver Hydrolysate, Citric Acid, Coconut Glycerin, Granulated Plasma, L-Lysine, Mixed Tocopherols, Natural Chicken Flavoring, Palm Fruit Oil, Porcine Plasma, Powdered Cellulose, Rosemary Extract, Sorbic Acid, Sunflower Lecithin, Tapioca Flour, Whole Egg.
View full details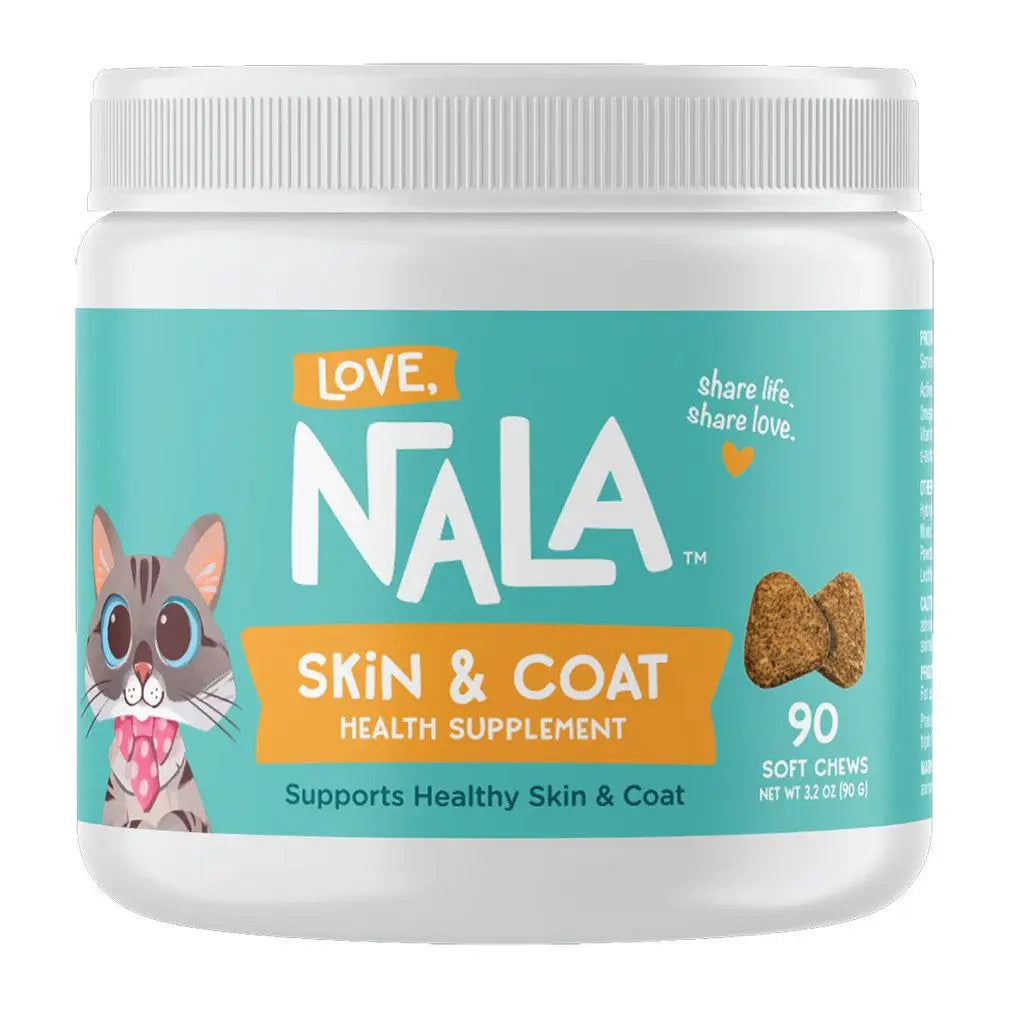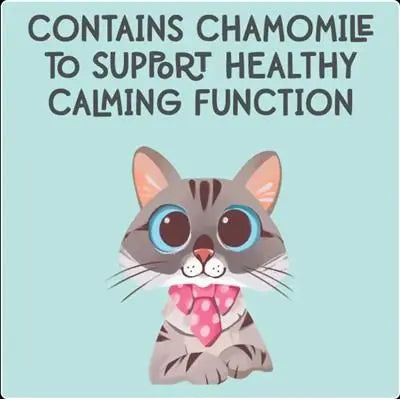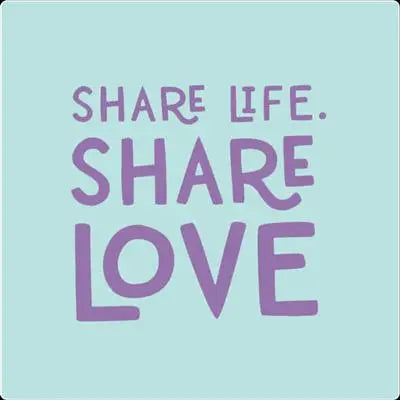 Love, Nala Skin & Coat Health Supplements Cat Soft Chews 90 Count