Lugarti Natural Reptile Mite Spray - 1 Gal
Sku:

TLUG1772S

Vendor: Lugarti's
Reptile Mite Spray

Lugarti's Natural Reptile Mite Spray effectively eliminates mites without the use of harsh pesticides or other toxic chemicals. It's safe enough to be used multiple times without causing any harm to you or your reptile. It works by entering a mite's respiratory system and blocking the oxygen supply, basically suffocating it. This mode of action prevents the development of pesticide-resistant mites.

100% NATURAL

NO PESTICIDES

TOXIC-FREE

DIRECTIONS: Remove and discard all substrate from the enclosure.  Take out all decor and wash/disinfect. Spray your reptile down with water (outside or in a bathtub), removing most of the mites; using your thumb over a hose to create pressure works well - spraying underneath the scales. Completely dry your reptile (to avoid dilution) and then spray liberally, gently rubbing all over the body. Allow the mite spray to dry on your reptile, placing it back in the enclosure with newspaper or paper towel. Repeat this treatment once a week for a full month and your reptile should be mite-free.

INGREDIENTS: Aqua, Coconut Oil, Potassium Hydroxide, Palm Kernel Oil, Olive Oil, , Jojoba Oil, Mentha Piperita, Citric Acid, Tocopherol.
View full details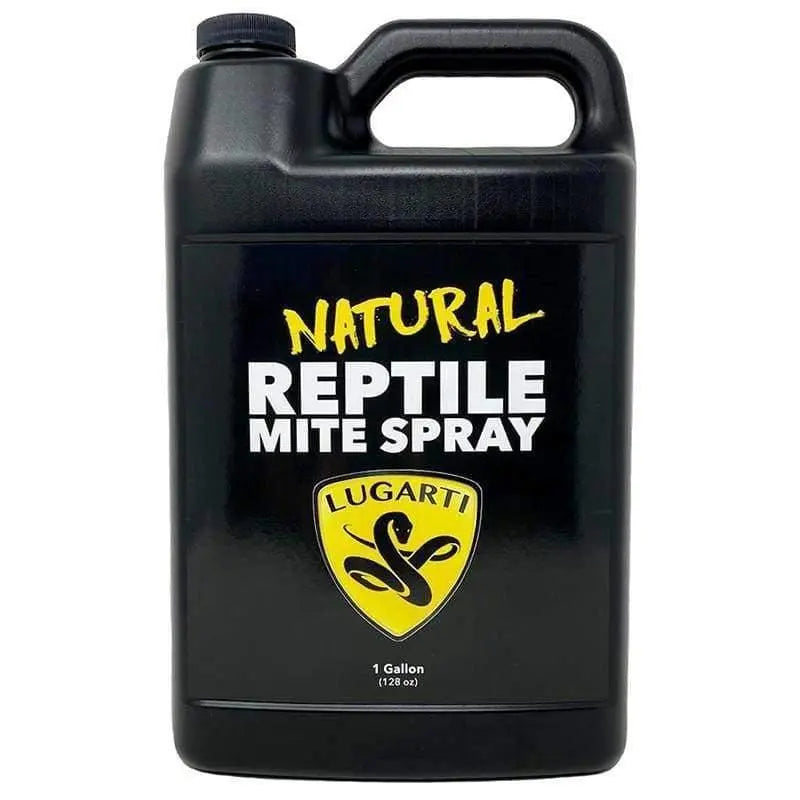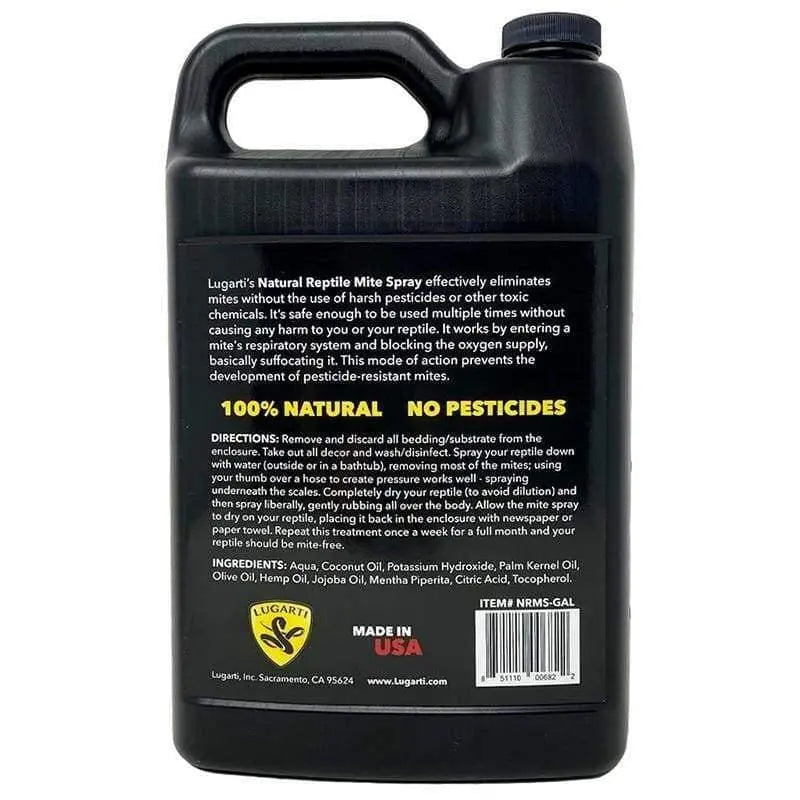 Lugarti Natural Reptile Mite Spray - 1 Gal