Lugarti's Turtle Shell Conditioner
Sku:

TLUG3797S

Vendor: Lugarti's
Lugarti's Turtle Shell Conditioner is a rich, creamy formula that revitalizes and nourishes turtle/tortoise shells. It shines, conditions and hydrates while providing natural antifungal protection. 

100% NATURAL
NON-TOXIC
NO PETROLEUM
NO PARABENS

INGREDIENTS: Organic Shea Butter, Organic Cold-pressed Argan Oil, Lavender Oil.

DIRECTIONS: Wash the shell, then pat dry. Apply a small amount and gently massage scutes, then wipe off. Can be used weekly.

STORE IN FRIDGE OR BELOW 75°F

IMPORTANT: This product is purely cosmetic. It does not prevent pyramiding, or any other ailment, and is not a substitute for proper husbandry. Always make sure you're providing your animal with a suitable substrate, adequate heat, proper humidity, correct lighting, good nutrition, etc. If your animal is showing any symptoms of poor health, be sure to fix the cause rather than mask the symptom.
View full details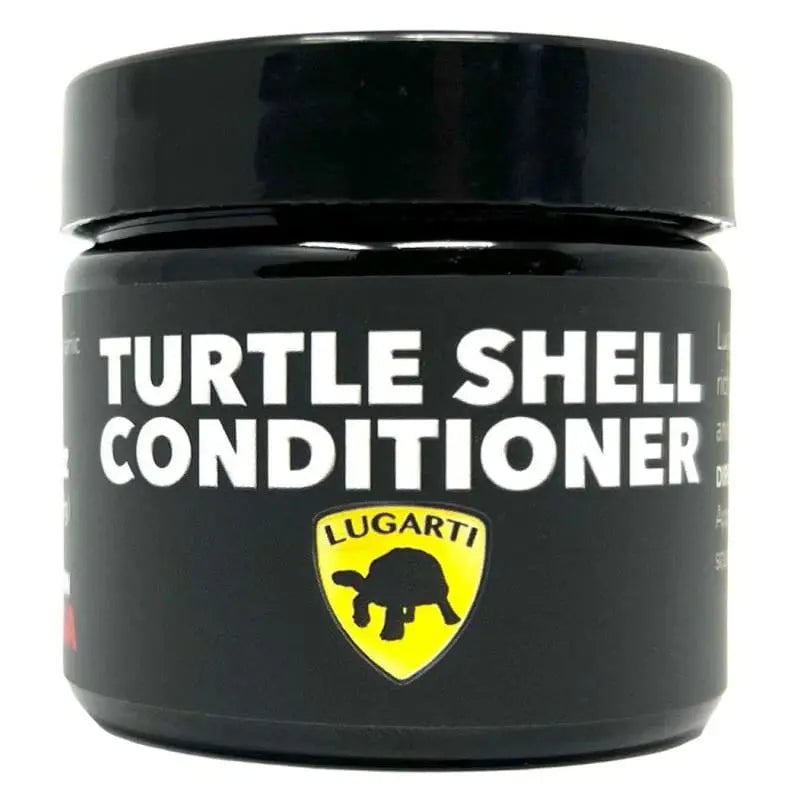 Lugarti's Turtle Shell Conditioner