A & E Cages Play Top Bar Spacing: 1"Bird Cage 36"x28"x66"
Sku:

TA&E2231S

Vendor: A&E Cage Company
Introducing the A & E Cages Play Top Bird Cage, the ultimate haven for your feathered friends! With its unbeatable features and sleek design, this bird cage is sure to delight both you and your beloved bird. Get ready to experience a new level of comfort, convenience, and style for your avian companion.



Safety is our utmost priority, which is why we have equipped this cage with bird proof front door and feeder door locks. You can have peace of mind knowing that your mischievous parrot won't be able to escape or tamper with its food. The play top of this cage is a true paradise for your bird, complete with two ladders, a perch, and a toy hook. Your feathery friend will have endless hours of fun and exercise, stimulating both their physical and mental well-being.

We know how important it is for your bird to feel secure, which is why this cage features horizontal side bars and vertical bars in the front and back. The front door safety latch adds an extra layer of protection against any accidental escapes. With four swing out feeder doors, four stainless steel feeder cups, and a perch, your bird will have no trouble fueling up for their adventurous day ahead.

Cleaning up after your bird has never been easier. The large front door allows for effortless access to the cage, while the removable seed catcher ensures that any scattered food or debris is contained. The slide-out tray underneath the play top keeps the cage mess-free, while the slide-out grill and tray make cleaning a breeze. Spend less time maintaining the cage and more time bonding with your bird.

Your bird's health and well-being are of the utmost importance to us. That's why this cage is crafted with a non-toxic, durable, and safe powder coated finish. Rest easy knowing that your bird is surrounded by a quality and secure environment.

The A & E Cages Play Top Bird Cage is best suited for Mini Macaws, Small Cockatoos, Amazons, and African Greys. These breeds will thrive in this spacious and accommodating cage, allowing them to spread their wings and explore their surroundings. Give your beloved bird the luxurious home they deserve.

Join the countless satisfied bird owners who have already made the choice to invest in the A & E Cages Play Top Bird Cage. Your bird will thank you for their new palace and you'll delight in the convenience and style this cage provides. Elevate your bird's lifestyle and make memories that will last a lifetime. Order your A & E Cages Play Top Bird Cage today and let the adventure begin!

• Interior Height: 38"
• Bar Spacing: 1"

Product Features
• Bird proof front door & feeder door locks
• Play top with 2 ladders, perch, & toy hook
• Horizontal side bars, vertical bars front & back
• Front door safety latch
• 4 swing out feeder doors
• 4 stainless steel feeder cups & perch
• Large front door for easy access
• Removable seed catcher
• Slide-out tray underneath play top keeping cage mess free
• Slide-out grill & tray for easy cleaning
• Non-toxic, durable and safe powder coated finish


Best Suited for these breeds:


Mini Macaw

Small Cockatoo

Amazon

African Grey
View full details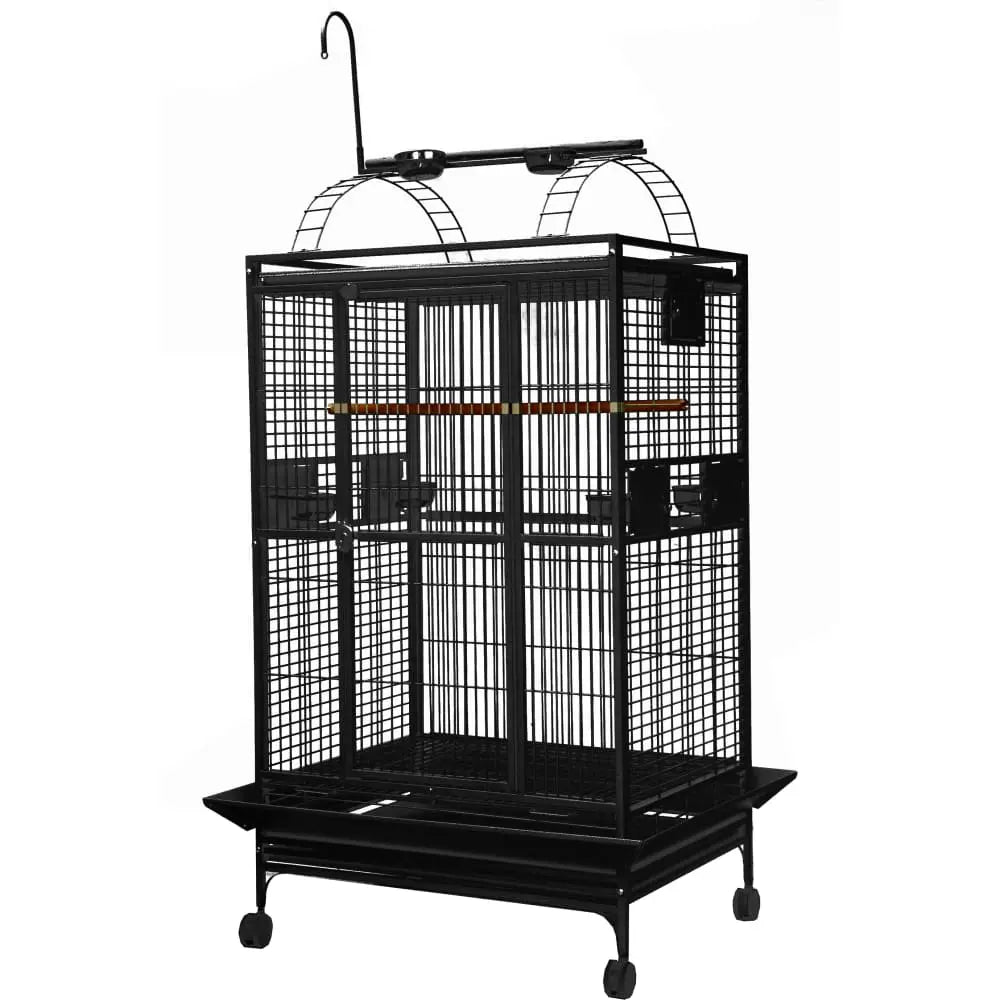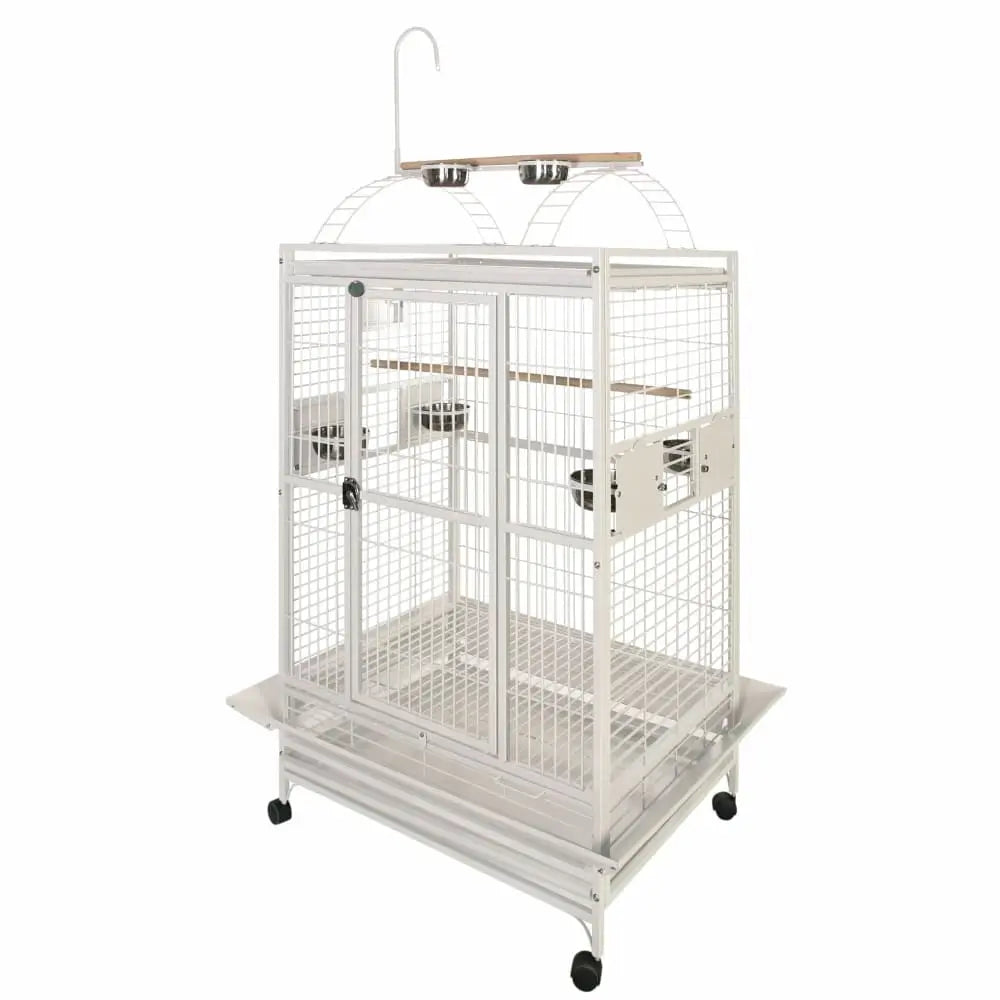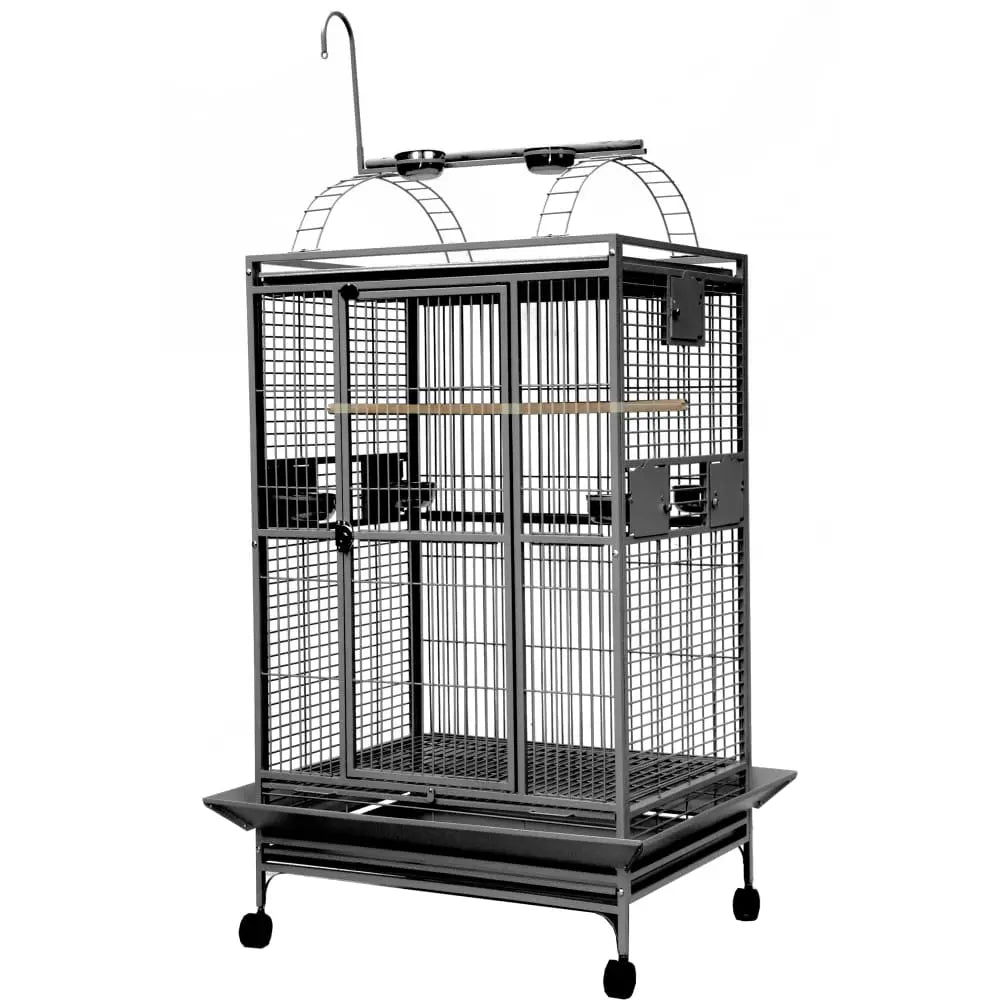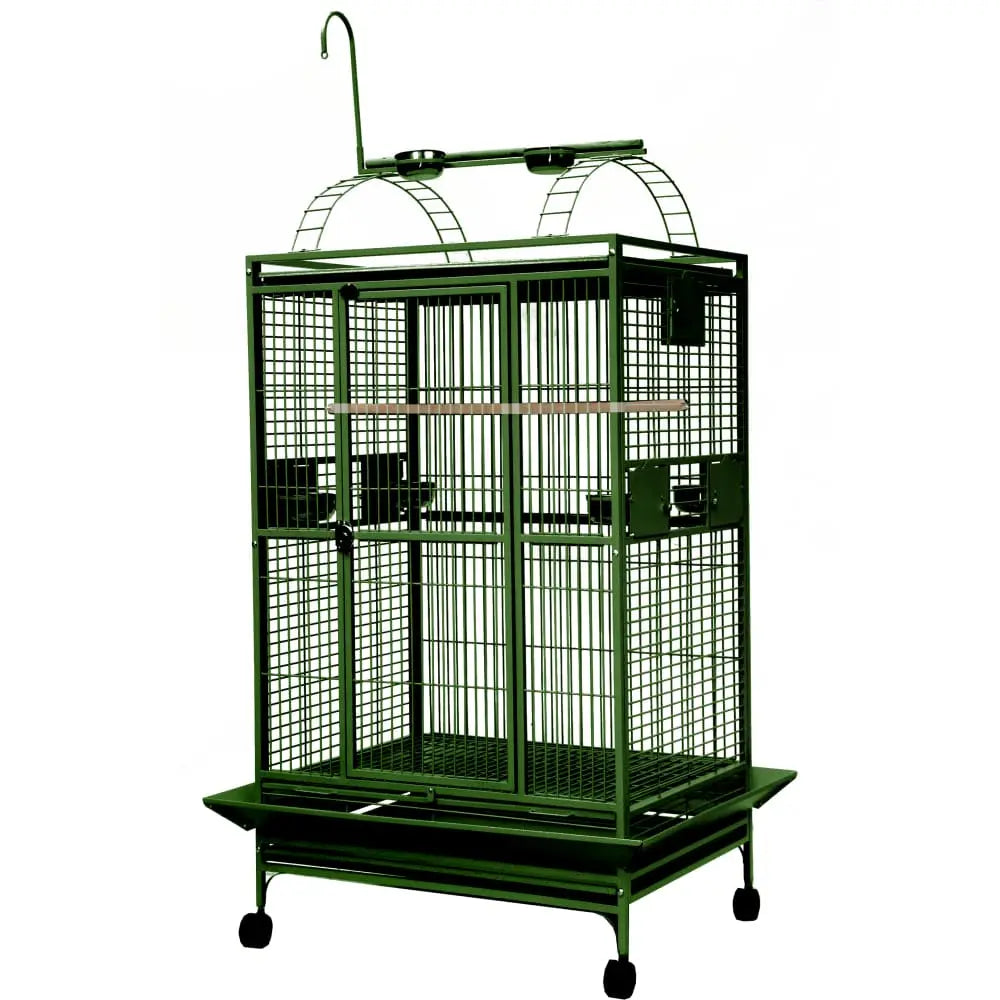 A & E Cages Play Top Bar Spacing: 1"Bird Cage 36"x28"x66"