Safari Sleeper Carrier Pet Travel Bag for Cat and Dog
Sku:

TKAT2316S

Vendor: Katziela
BEST TRAVEL DOG CARRIER: No matter your mode of travel, carrying your small dog or cat around is easier than ever with this soft sided bag. It is lightweight, easy to carry and has all sorts of nifty features to make your pet comfortable and your life easier.

PLENTY OF VENTILATION: The super breathable bag features mesh windows on the sides, front and top of the bag. Full zippers allow for easy and comfortable access. There is a zippered storage pockets on the side and a safety leash inside to clip onto a collar.

PET FREEDOM: Allow your dog or cat to ride with the head out of the bag with a mesh window that zippers open entirely. The side mesh windows open all the way to the bottom for pets to walk in and out of, with a smaller side window for tiny pets.

AIRPLANE FRIENDLY: Designed to meet TSA and most airlines standards, this carrier can be taken with on most air plane flights! Because it is soft sided, it can be placed comfortably under the seat in front of you.
View full details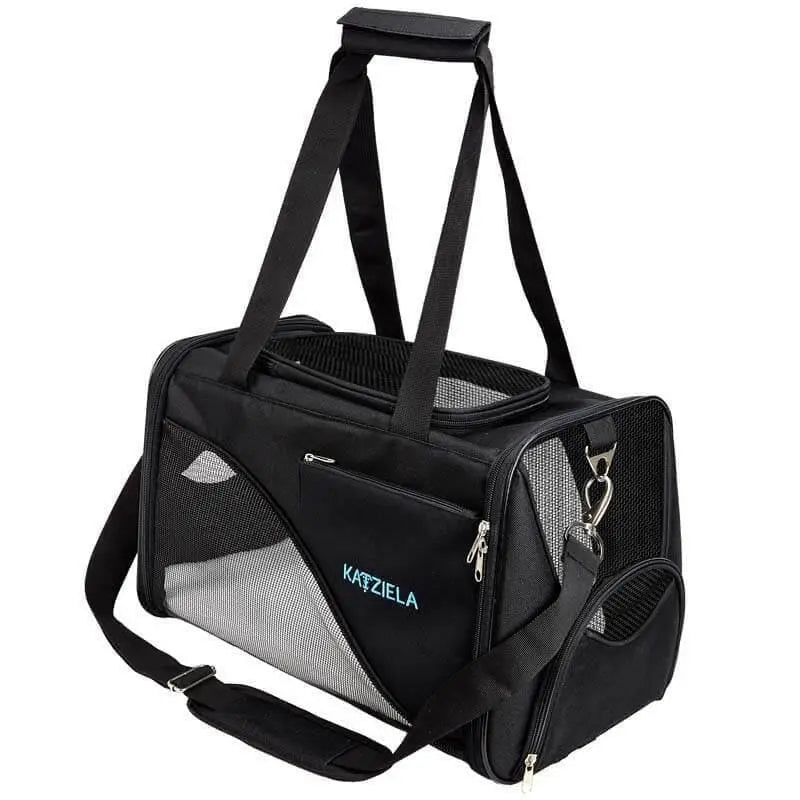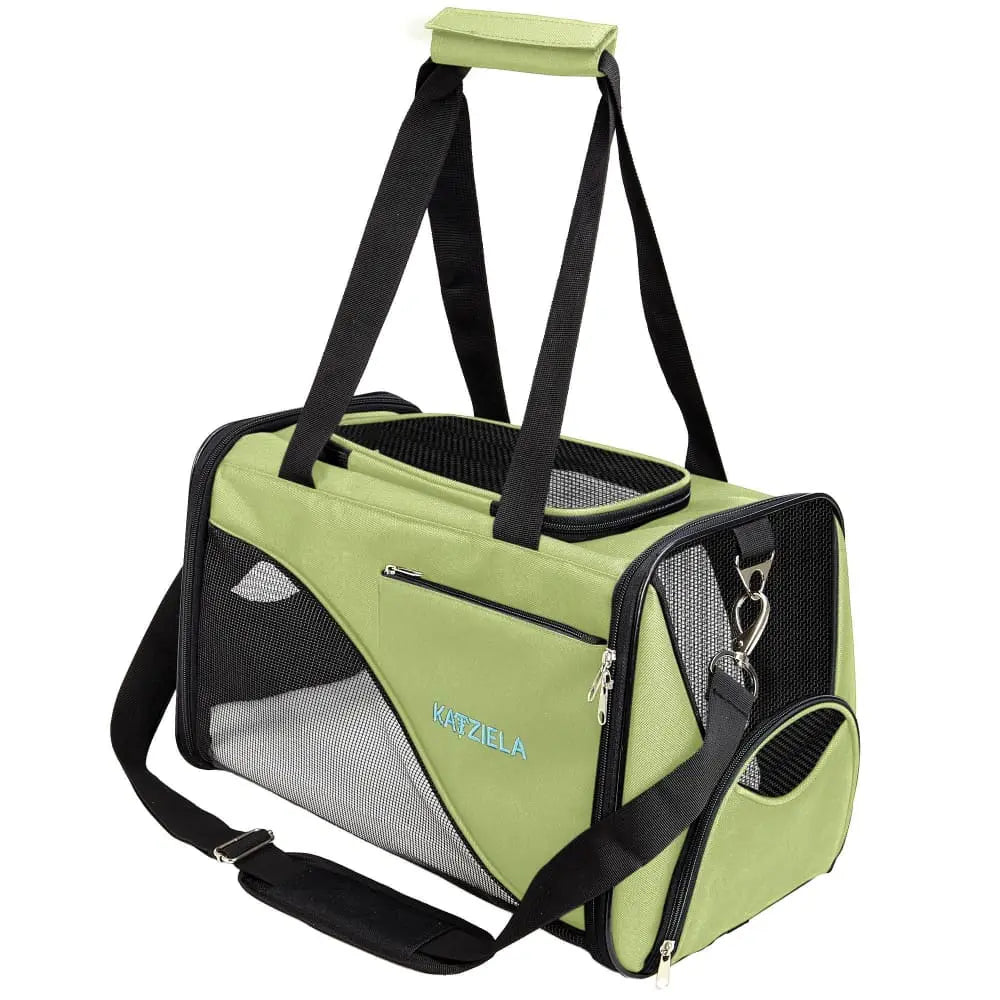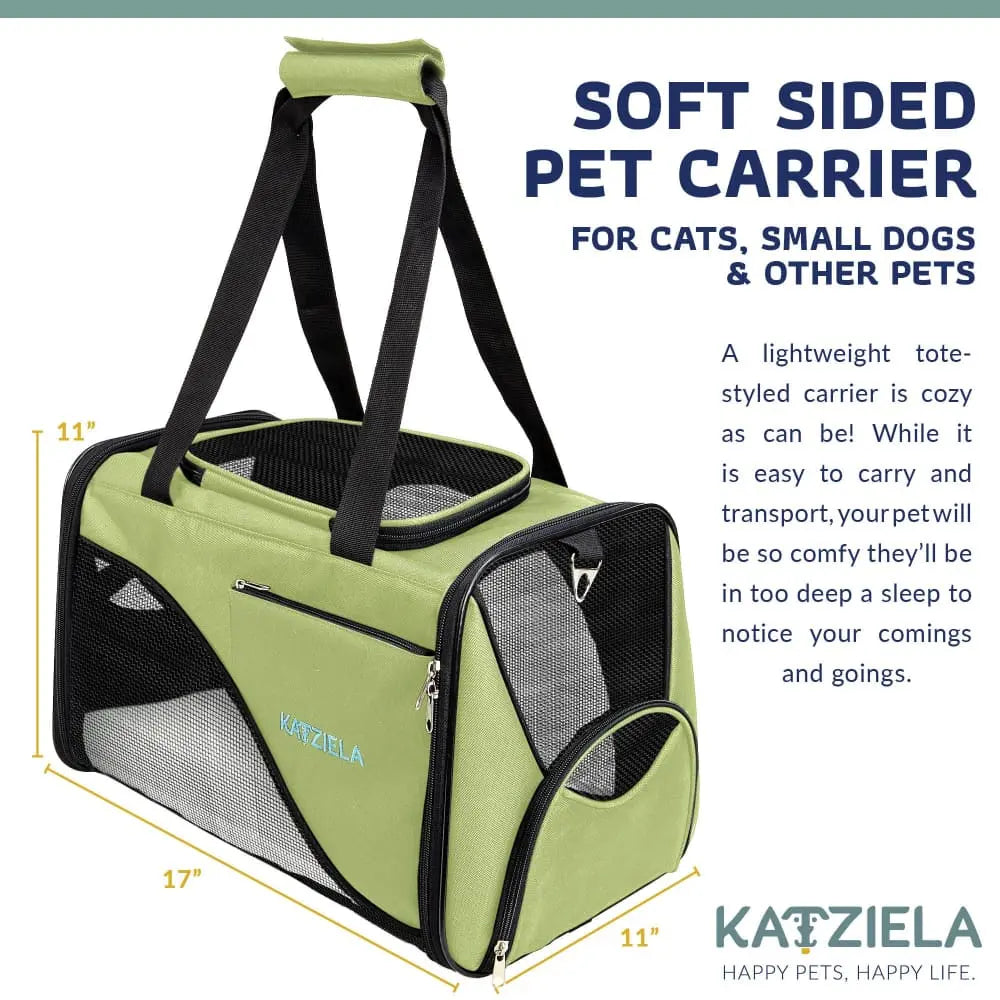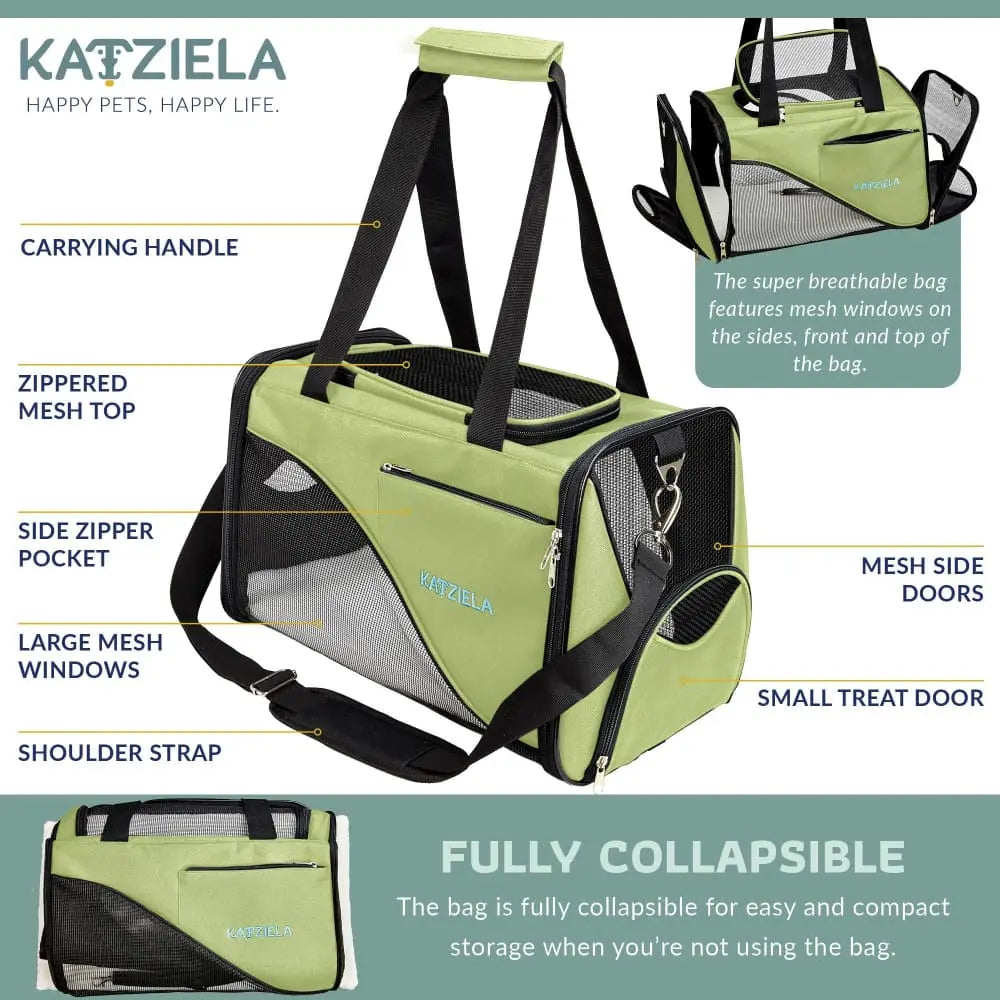 Safari Sleeper Carrier Pet Travel Bag for Cat and Dog