Shepherd Boy Farms Freeze Dried Chicken Recipe Dog Food 14oz
Sku:

TSHE10539S

Vendor: Shepherd Boy Farms
Introducing Shepherd Boy Farms Freeze Dried Chicken Recipe Dog Food, the ultimate holistic and nutritious meal for your furry friend! Our top priority is ensuring that your pet receives nothing but the best, which is why we carefully source all our ingredients from trusted farms right here in the USA. From the moment our chickens are raised to the time their delicious meat reaches your dog's bowl, we prioritize quality and sustainability.

At Shepherd Boy Farms, we believe that vibrant health starts with a wholesome and balanced diet. That's why our Freeze Dried Chicken Recipe is jam-packed with essential nutrients to meet your pet's daily needs. We handpick the freshest fruits and vegetables, carefully selected for their nutritional value, and blend them with our premium chicken to create a recipe that your furry companion will crave.

What sets Shepherd Boy Farms Freeze Dried Chicken Recipe Dog Food apart is our innovative freeze drying process. By precisely freezing our recipe, we lock in all the incredible flavors and vital nutrients, ensuring that they remain intact until the moment your dog indulges in their meal. This means that each bite is bursting with delectable taste, as well as all the goodness that nature intended.

Not only is our freeze dried dog food delicious and nutritious, but it also offers added convenience for pet parents like you. No more worrying about refrigeration or messy canned food. Our lightweight and portable packaging make it the perfect travel companion, allowing you to take care of your pup's health even on the go. Simply rehydrate the freeze dried food with water, and watch as your loyal companion's tail starts wagging in anticipation.

Designed with love for dogs of all breeds and sizes, Shepherd Boy Farms Freeze Dried Chicken Recipe Dog Food is tailored for active, playful, and adorable pets just like yours. We understand that your dog's overall well-being is of utmost importance, and that's why we've created a product that not only supports their health but also delights their taste buds.

Join the Shepherd Boy Farms family today and give your loyal companion the nourishment they deserve. Choose a freeze dried dog food that's made with love, care, and a holistic approach from farm to table. Your four-legged friend will thank you, and you'll have peace of mind knowing that you're providing the very best for your cherished fur baby. Shepherd Boy Farms Freeze Dried Chicken Recipe Dog Food - where quality, nutrition, and flavor unite.
View full details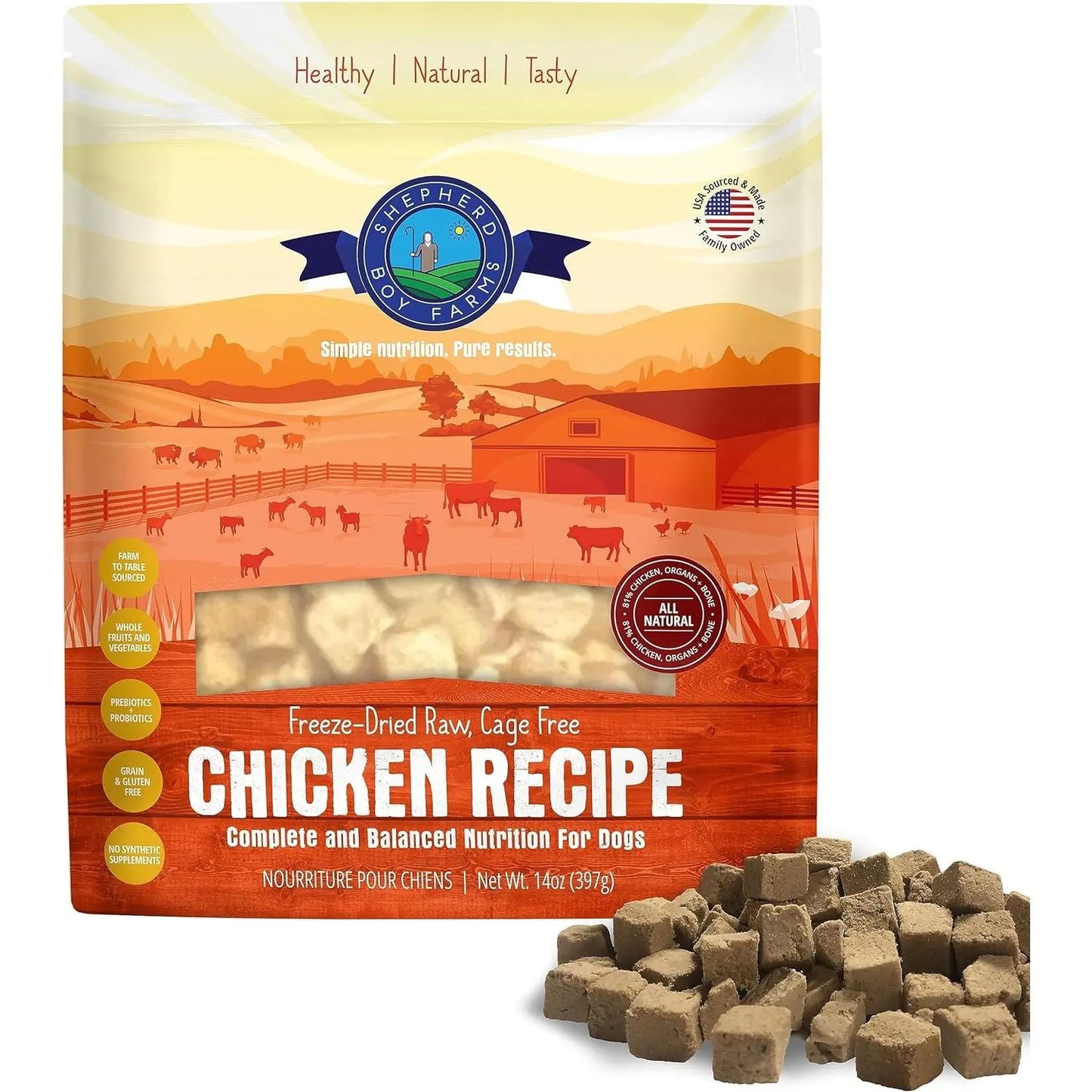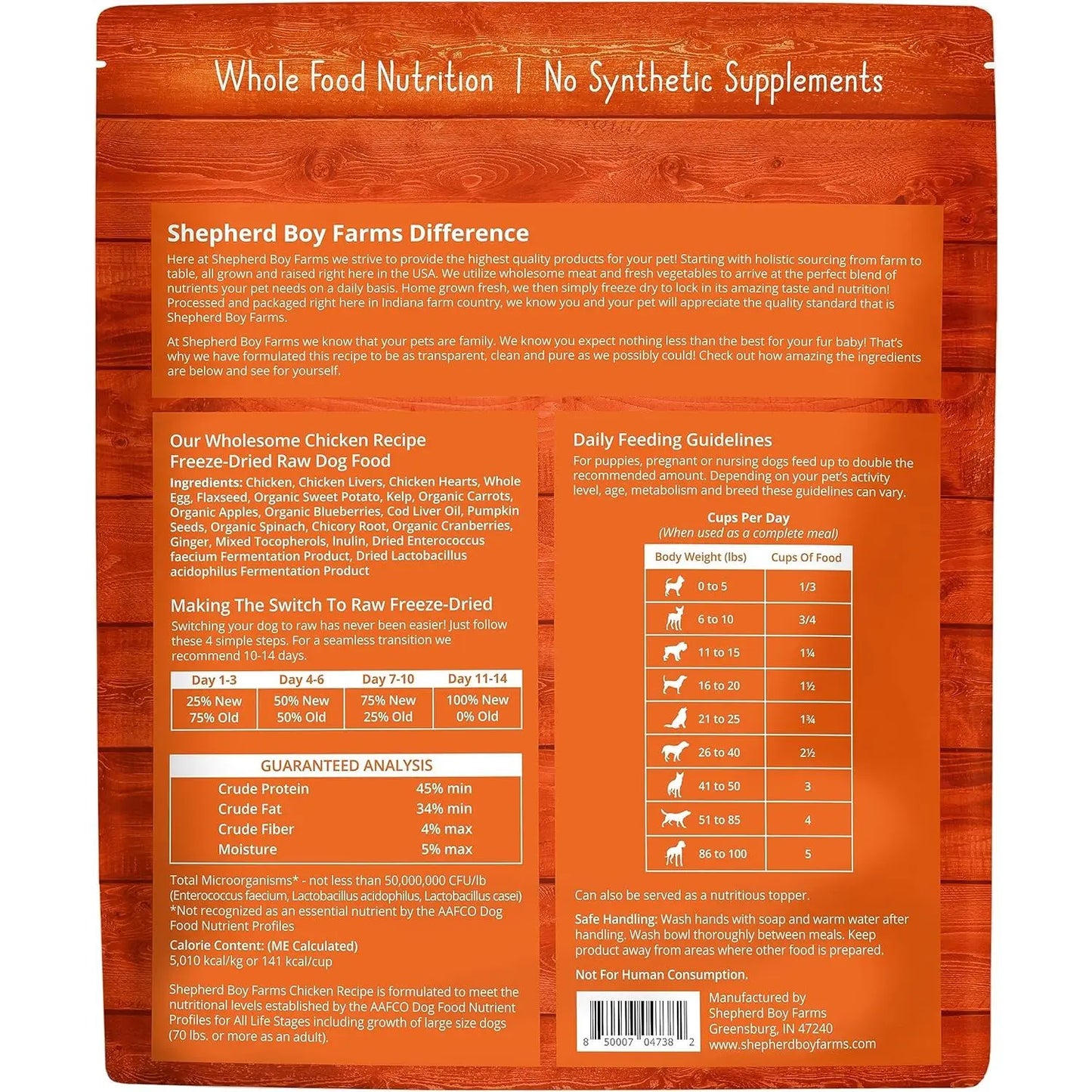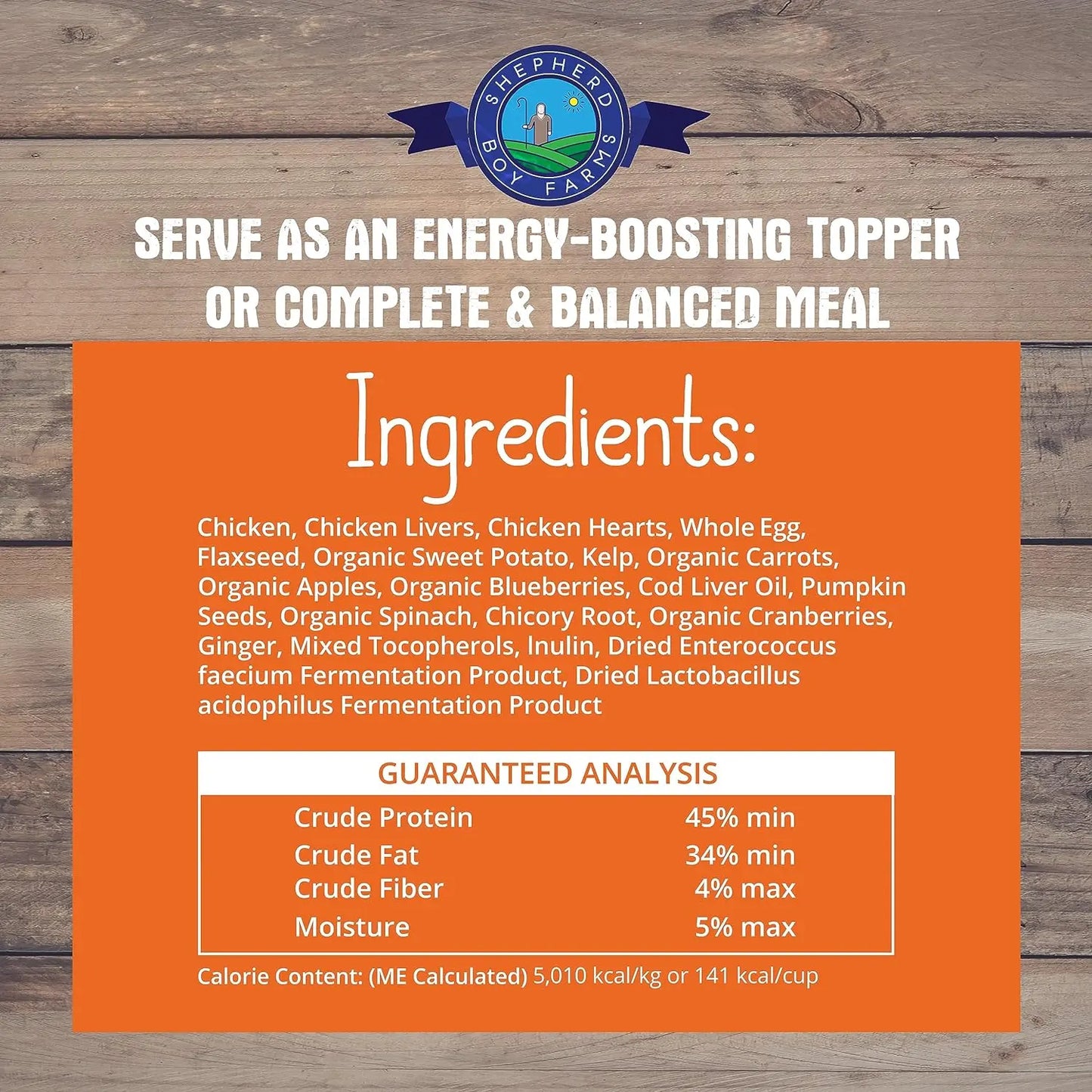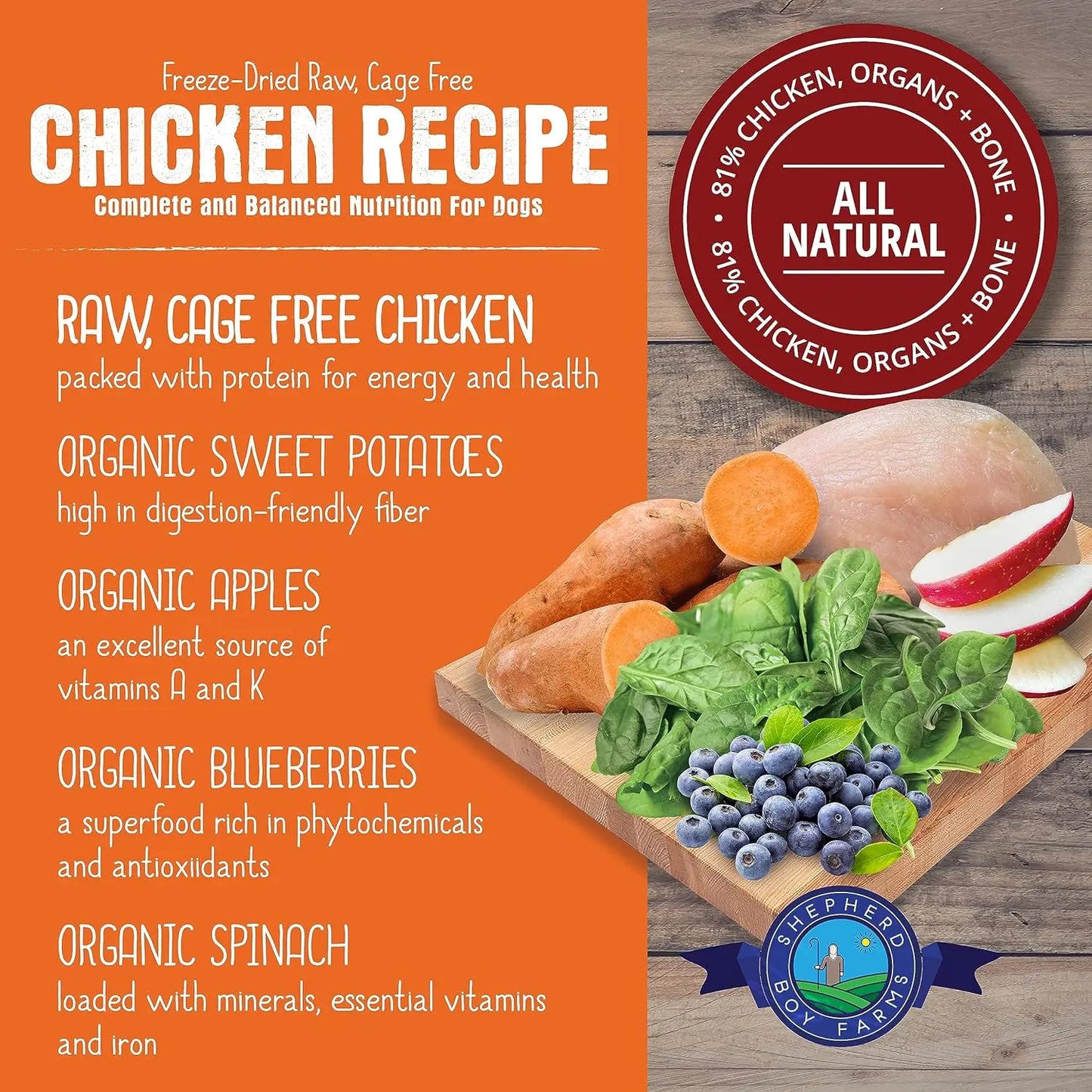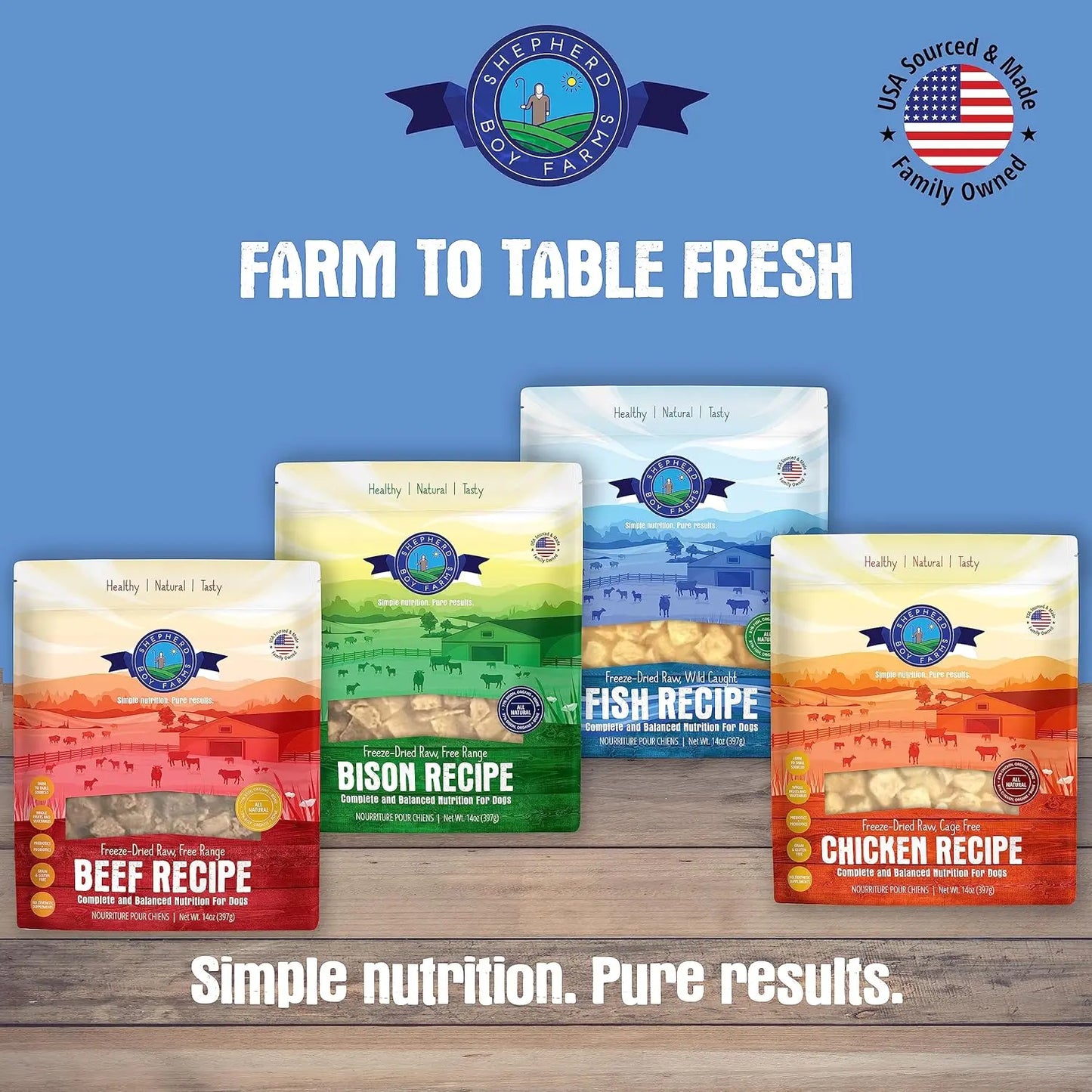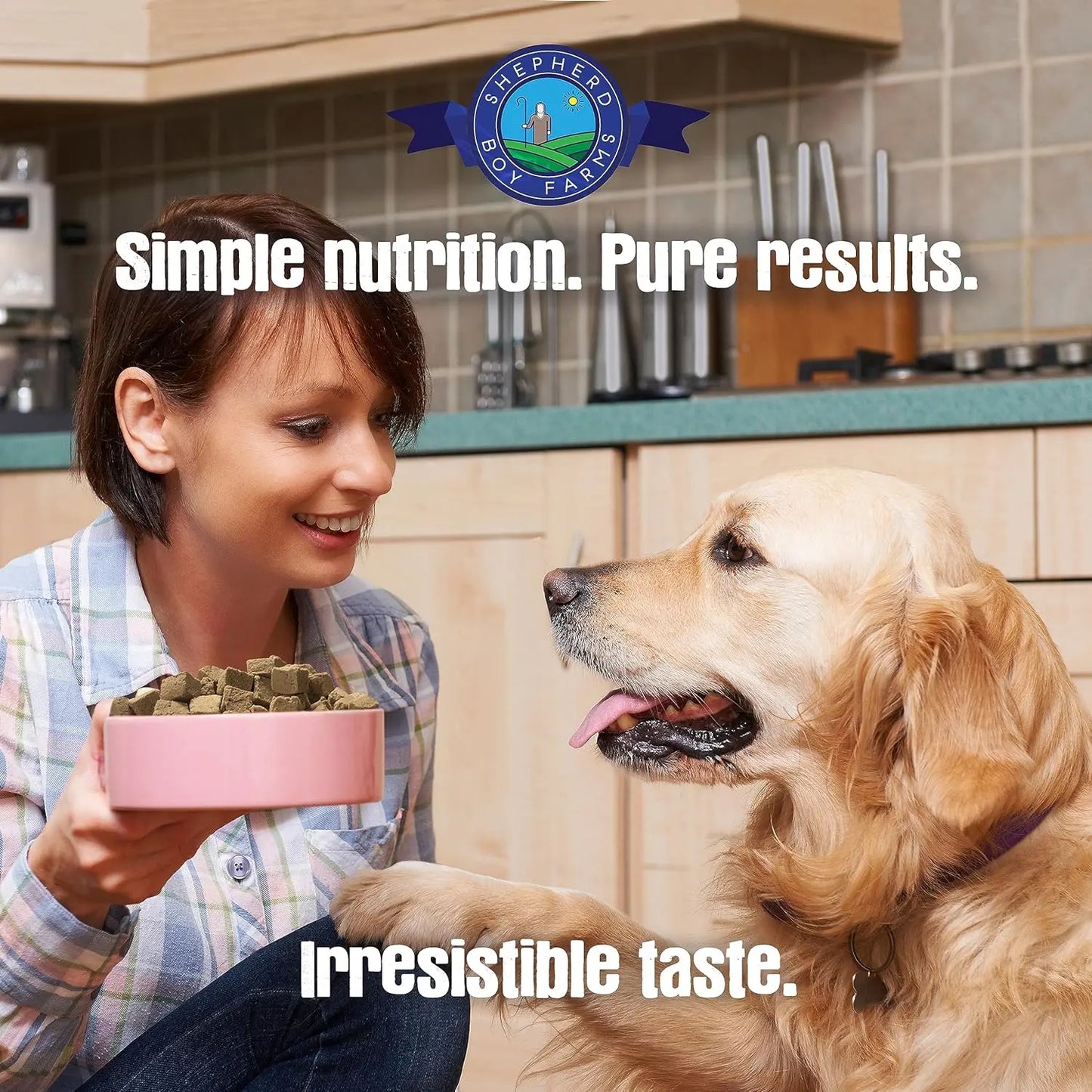 Shepherd Boy Farms Freeze Dried Chicken Recipe Dog Food 14oz