Talis ReptiSun 10.0 UVB Lamp for Terrariums T5 High-Output UV-B Bulb with Nano-Reflectors for Pet
Sku:

TTAL2170S

Vendor: Talis Us Reptile
ReptiSun 

Bulb not included with this fixture

OPTIMUM FLICKER-FREE PERFORMANCE: Our pet cage lamps offer the best output performance in terms of UVB light production. The high output ballast and efficient nano-reflectors help spread out the light making these bulbs ideal for like day geckos, iguanas, basilisk, bearded dragons, chameleons, and more.

LINKABLE FOR MORE CONVENIENCE: You can link up to 10 of these UV-B light fixtures to produce more light without the need for extra wall outlets. The lamps have a 6400K rating, which is equivalent to overcast daylight. They are perfect for producing the best light your animals need to live a long healthy life

PREMIUM ILLUMINATION: Our pet reptile cage bulbs are built to simulate the natural environment reptiles love. They are designed and made in Germany by the world's leading lighting experts making them the best source of lighting and UVB your pet reptiles require for proper growth.

SLEEK DESIGN: Each lighting fixture has a low profile which makes it easier to install. Whether you fit them over the mesh or inside the vivarium, the elegant design beautifully adds to the overall style of any reptile terrarium you use. It makes these lights a magnificent choice for anyone with a keen eye for details.

5 DIFFERENT OPTIONS: These ReptiSun UVB lamps are available in 5 lengths and wattage ratings to meet different lighting needs and cage sizes. You can get them in a choice of 8W, 12W,24W,39W, and 54W. Click Add to Cart now and give your reptilian friend a warm and cozy environment that they will love.

 

HIGH-QUALITY LIGHTING FOR YOUR PET REPTILES

Advanced Lighting performance

Our T5 reptile cage lamps offer outstanding lighting efficiency thanks to several unique design features. They have high-performance ballasts that have a more efficient output and polished nano-reflectors that further spread out the light to produce excellent lighting in your terrarium. The lamps are made in Germany and designed by the world's leading experts in the field making them the best choice for anyone shopping for quality UVB pet lighting. What is more, the design allows you to link up to 10 lamps together all powered from the same wall outlet.

Keep Your Animals Healthy and Strong

Our high-quality ReptiSun 10.0 lamps produce UVB light needed by reptiles. The light produced by these lamps simulates overcast day conditions and aid in the proper synthesis of vitamin D3, improves reptile appetite, activity, and induces reproductive behavior. Different animals and vivarium sizes have different light needs, which is why these light fixtures are available in 5 different lengths and wattage ratings letting you find just the right one for you.

More reasons to love the pet UVB lighting units

Available in 5 different lengths and Wattage ratings
Superior quality designed and made in Germany
Efficient polished non-reflectors for higher performance
Easy to install and remove for cleaning
Linkable for connecting up to 10 units from one outlet
Keeps pets healthier, and more active over their lifetime

Get these high-performance pet reptile fluorescent lights today to create the best artificial cage lighting for your reptilian buddies!

 
View full details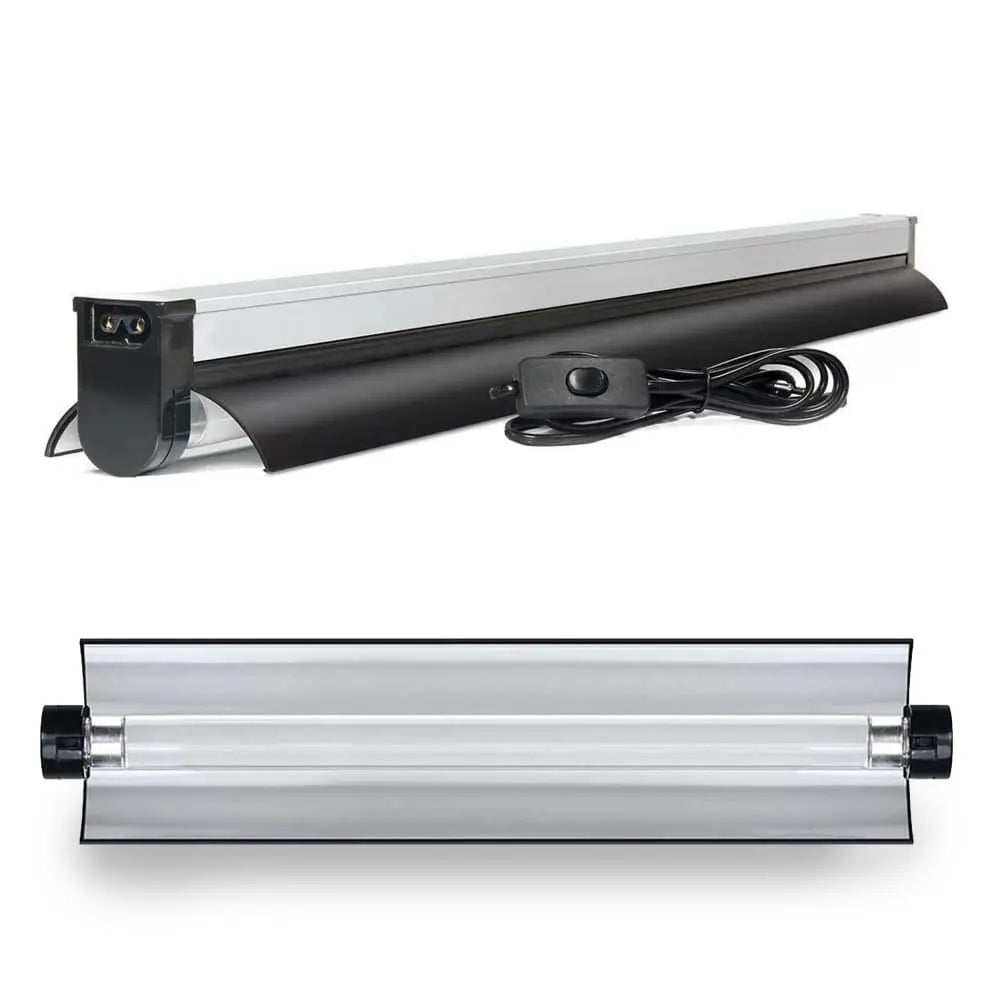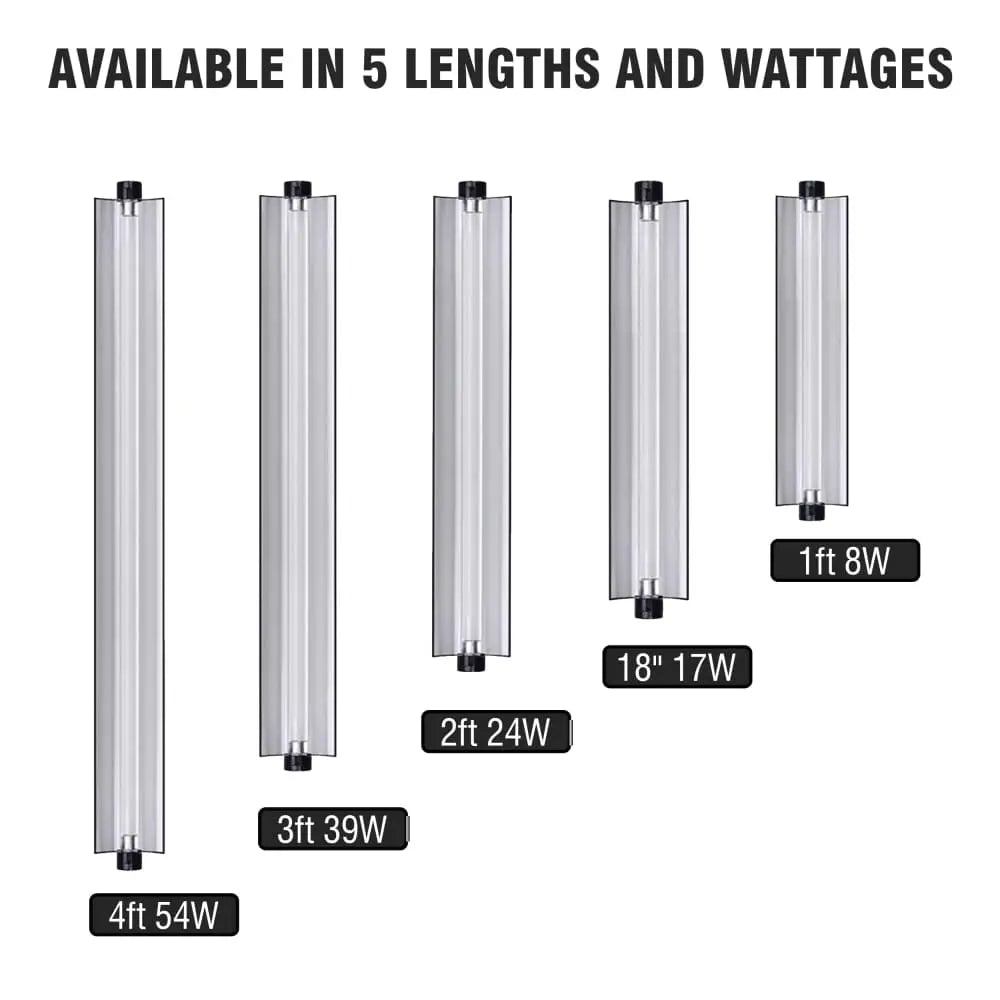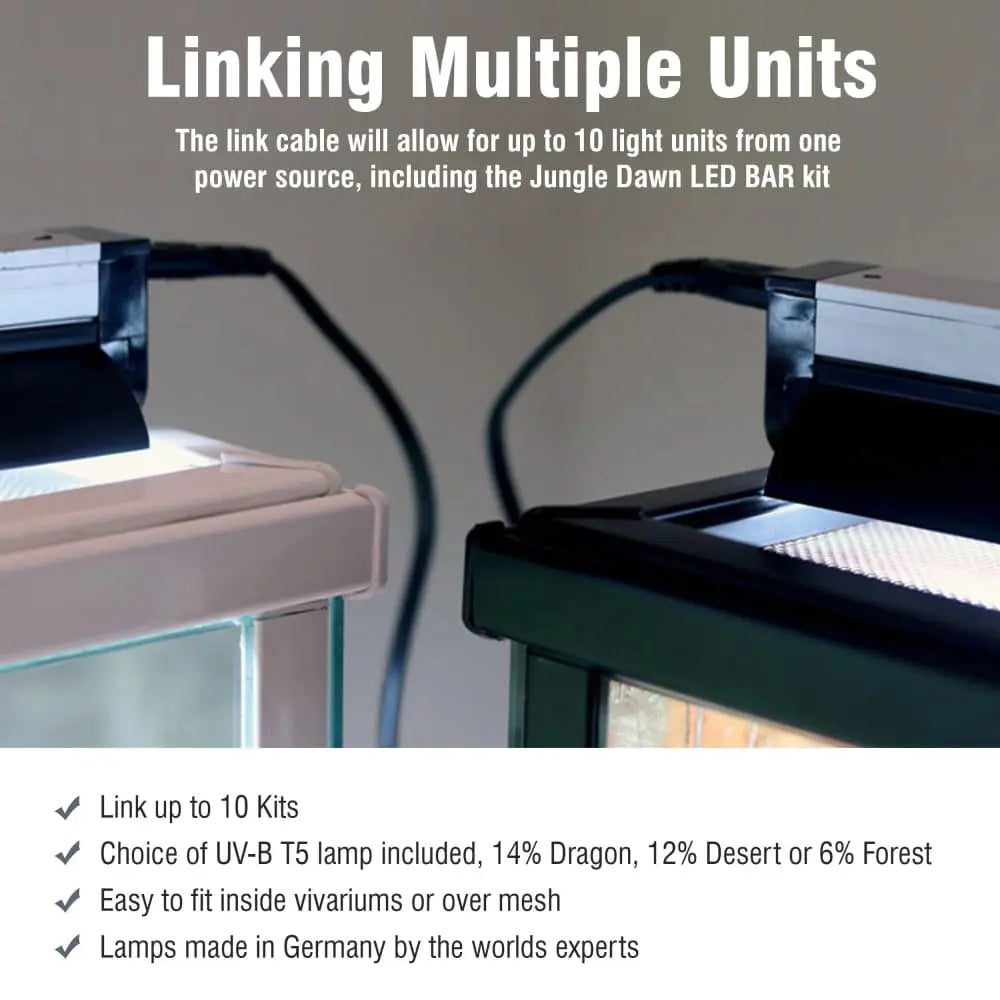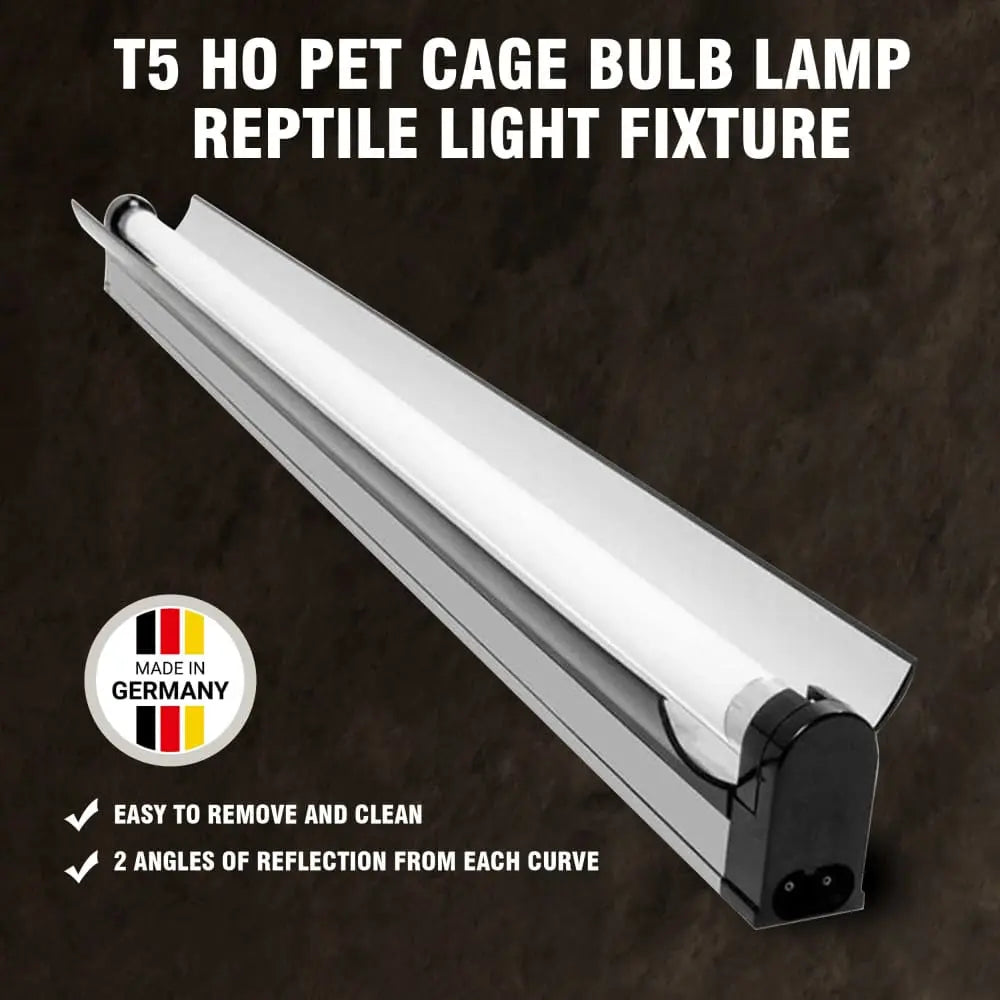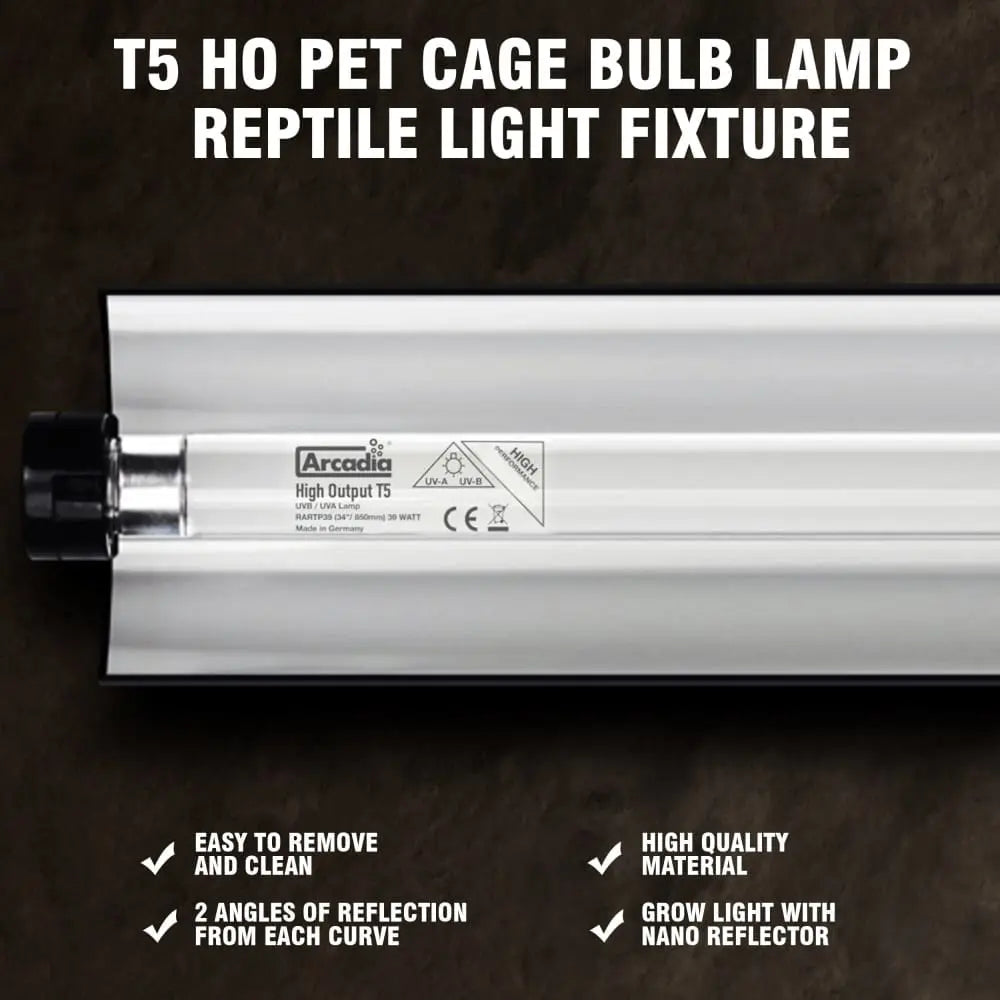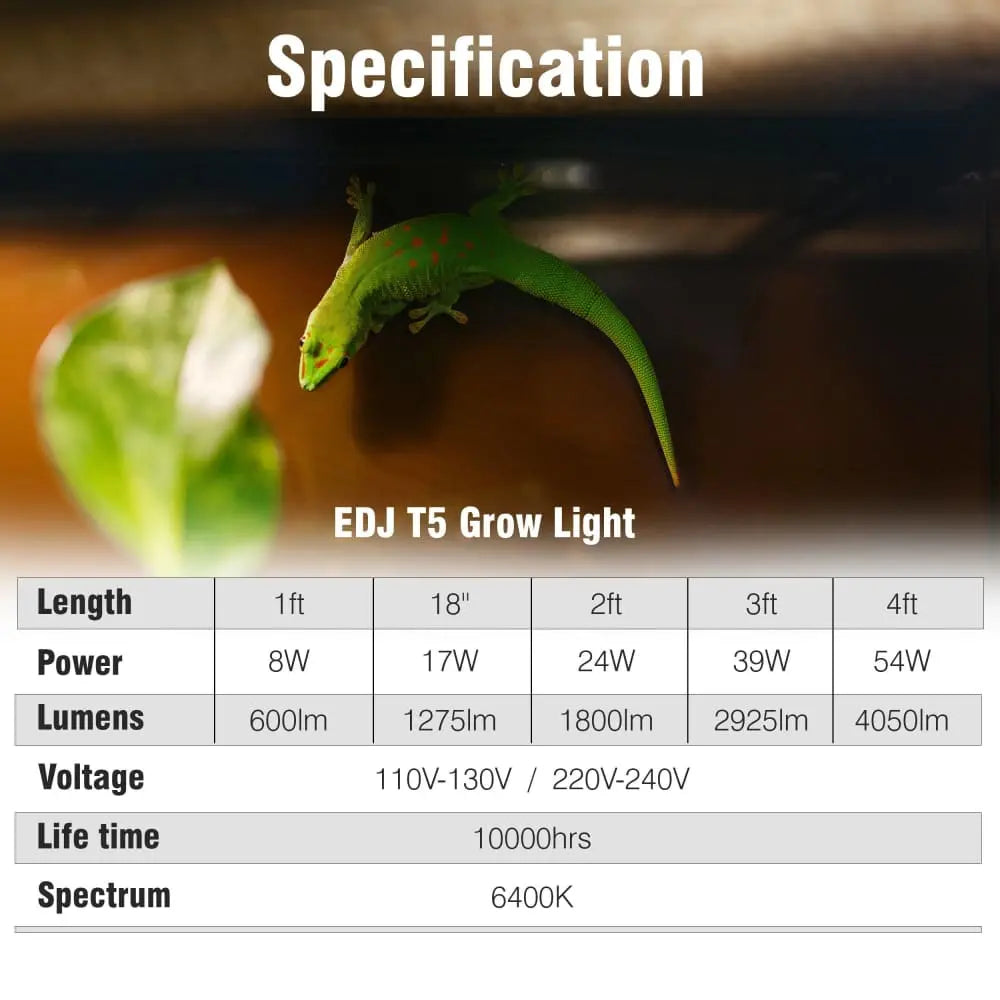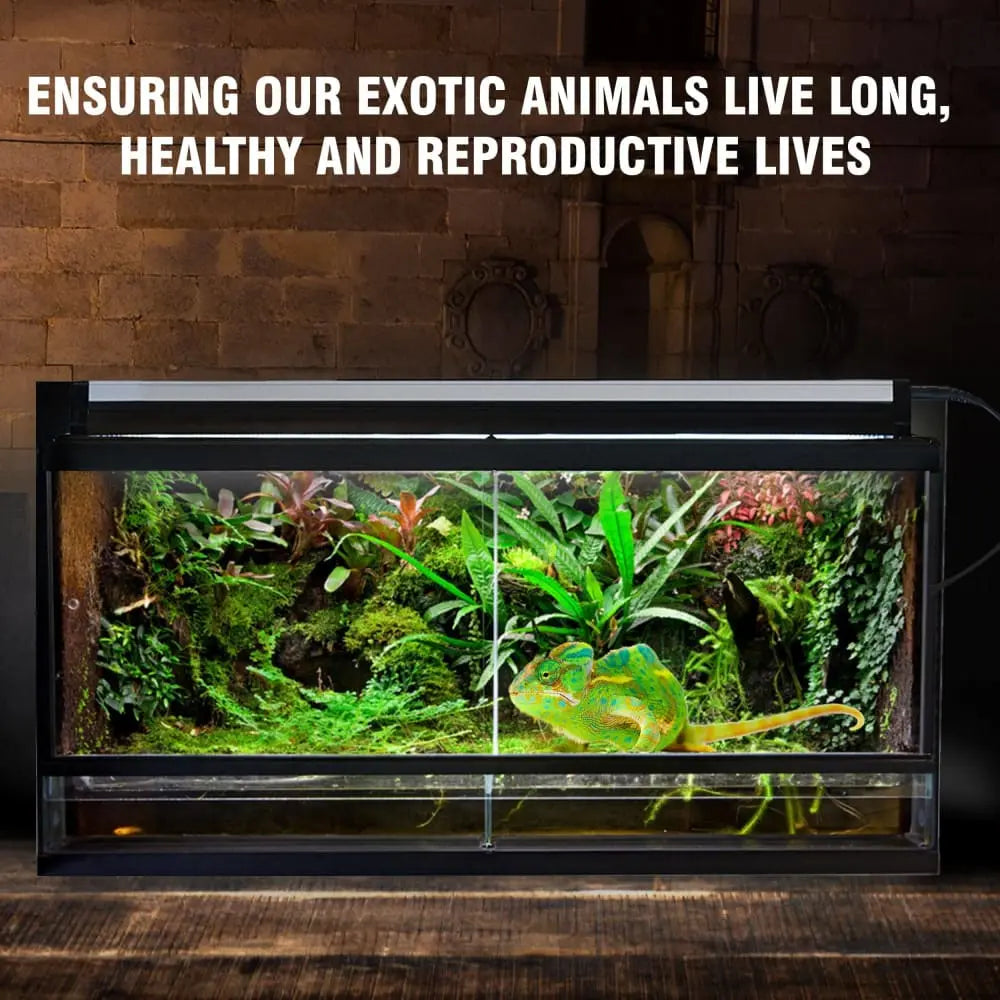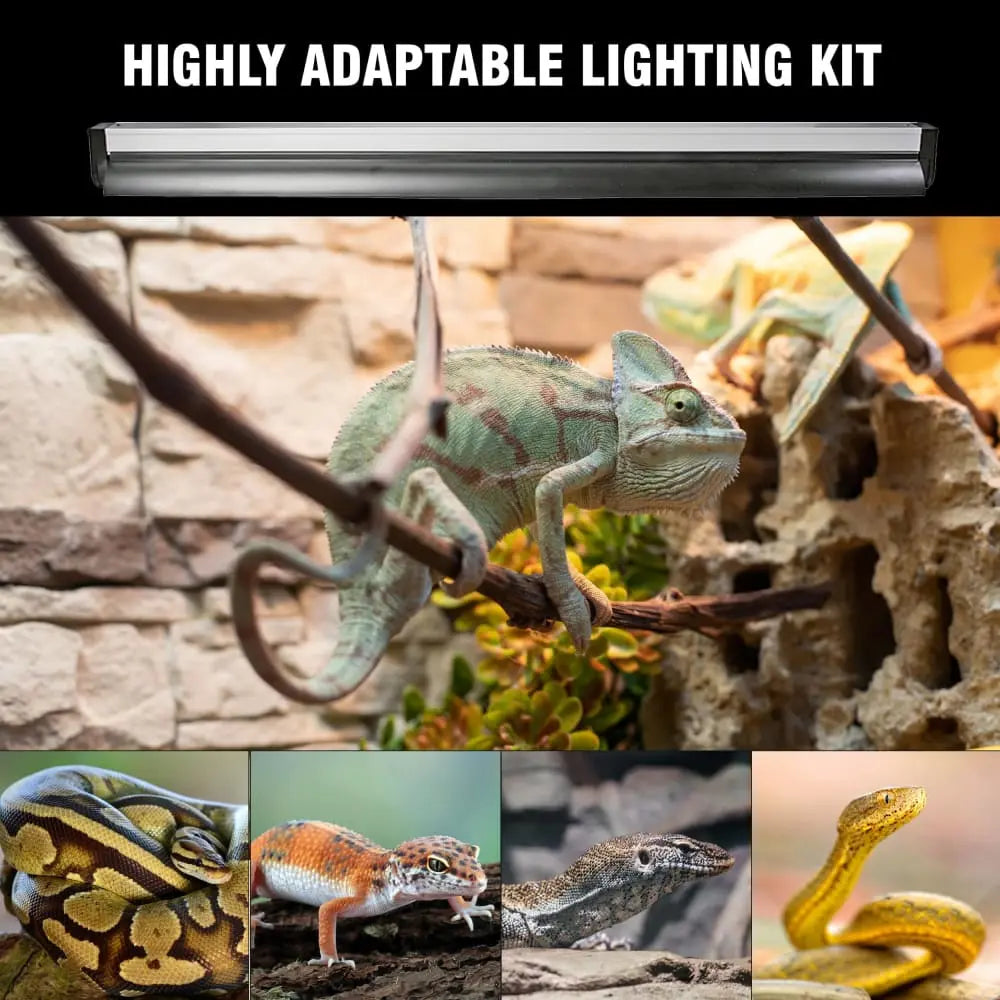 Talis ReptiSun 10.0 UVB Lamp for Terrariums T5 High-Output UV-B Bulb with Nano-Reflectors for Pet