Vetreska Bubble Pet Carrier
Sku:

TVET10169S

Vendor: VETRESKA
The Vetreska Bubble Pet Carrier is the perfect way to show off your furry friend. This stylish carrier is made of durable plastic and features a large, clear window so your pet can see out and people can see in. The carrier also has a soft, cushioned bottom for your pet's comfort and a built-in fan to keep them cool on hot days.

The Vetreska Bubble Pet Carrier is perfect for taking your pet on errands, trips to the park, or even just around the block. It's lightweight and easy to carry, and it folds up for compact storage when not in use.

【BREATHE FREELY】13 ventilation holes are found on the side of the pet carrier to ensure fresh air for your furry friends and for you to reach and provide some comfort or interact with them.
【PREMIUM DESIGN】Made of polycarbonate material, this high quality carrier is light but very strong and durable. It also features 360° silent spinning wheels and aluminum reinforced adjustable handle.
【CATS & SMALL DOGS】This product is suitable for cats and small dogs, we do the measurements for you to make life simpler!
【WARM & COLD DAYS】We include 2 mats with this product to cater for different temperatures. A cooling mat for hotter days, and a fluffy pillow for colder days.
【PRIVACY】Shy pet you say? Don't worry, we have you (and them) covered! You can opt for our color block design, or utilize one of the opaque privacy stickers that we provide.

Material: 100% Polycarbonate, ABS
Product Size: 16.5*9.8*19.5 inch (L*W*H)
Net Weight: 5.7 lbs.
View full details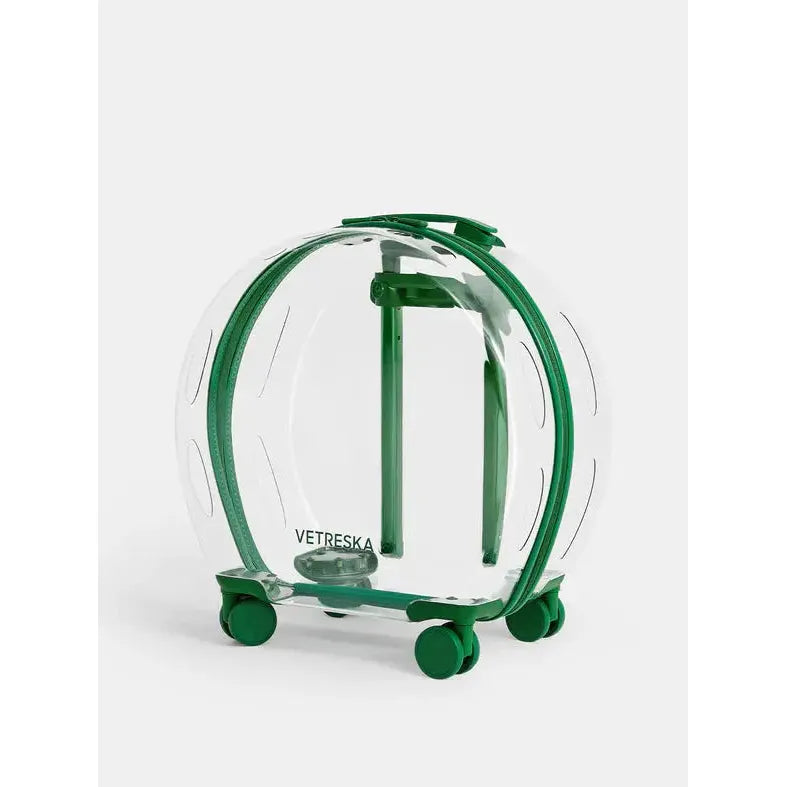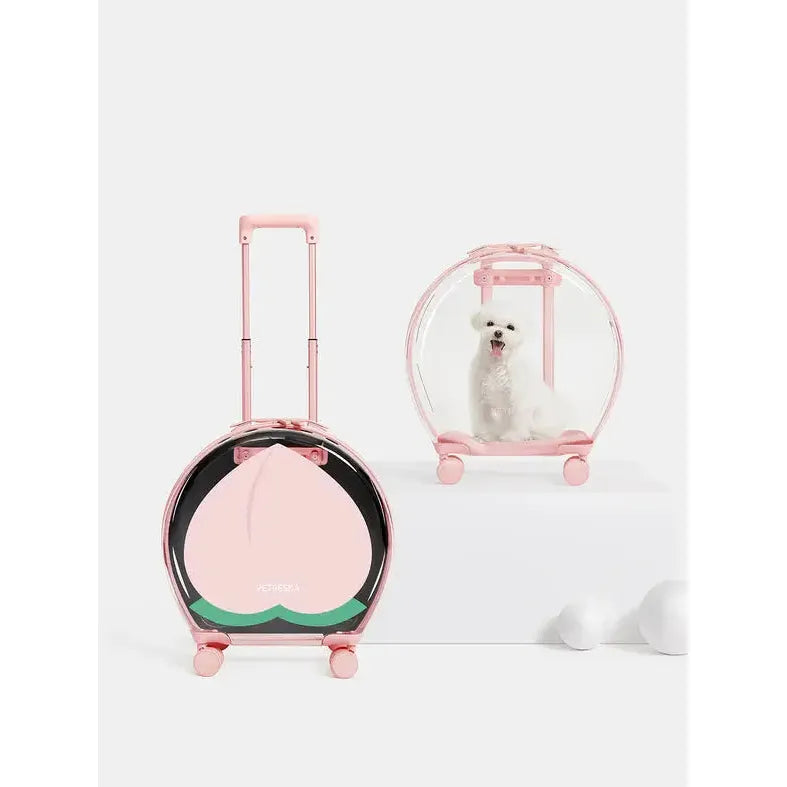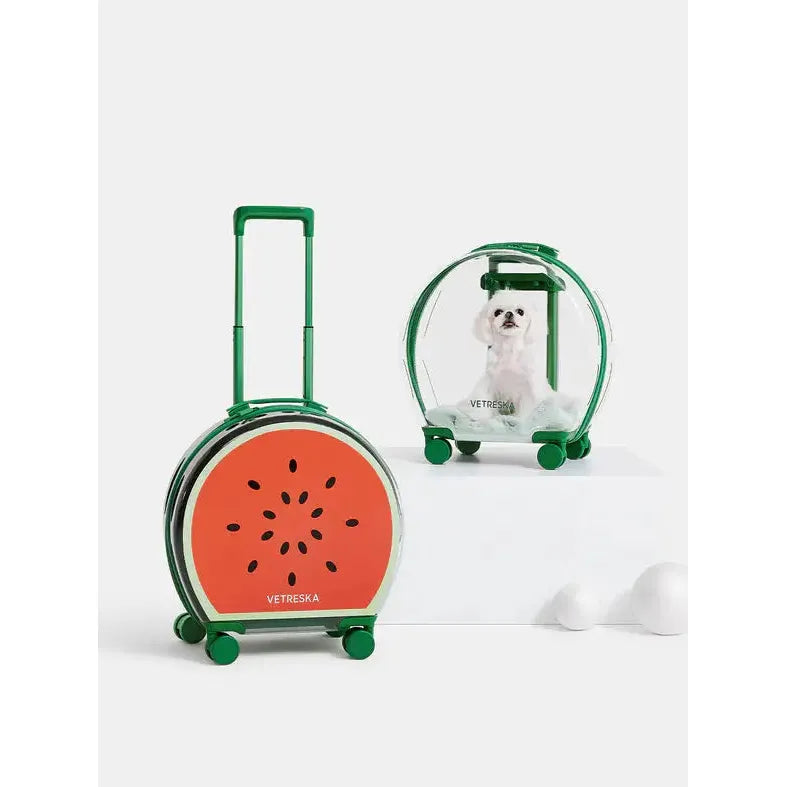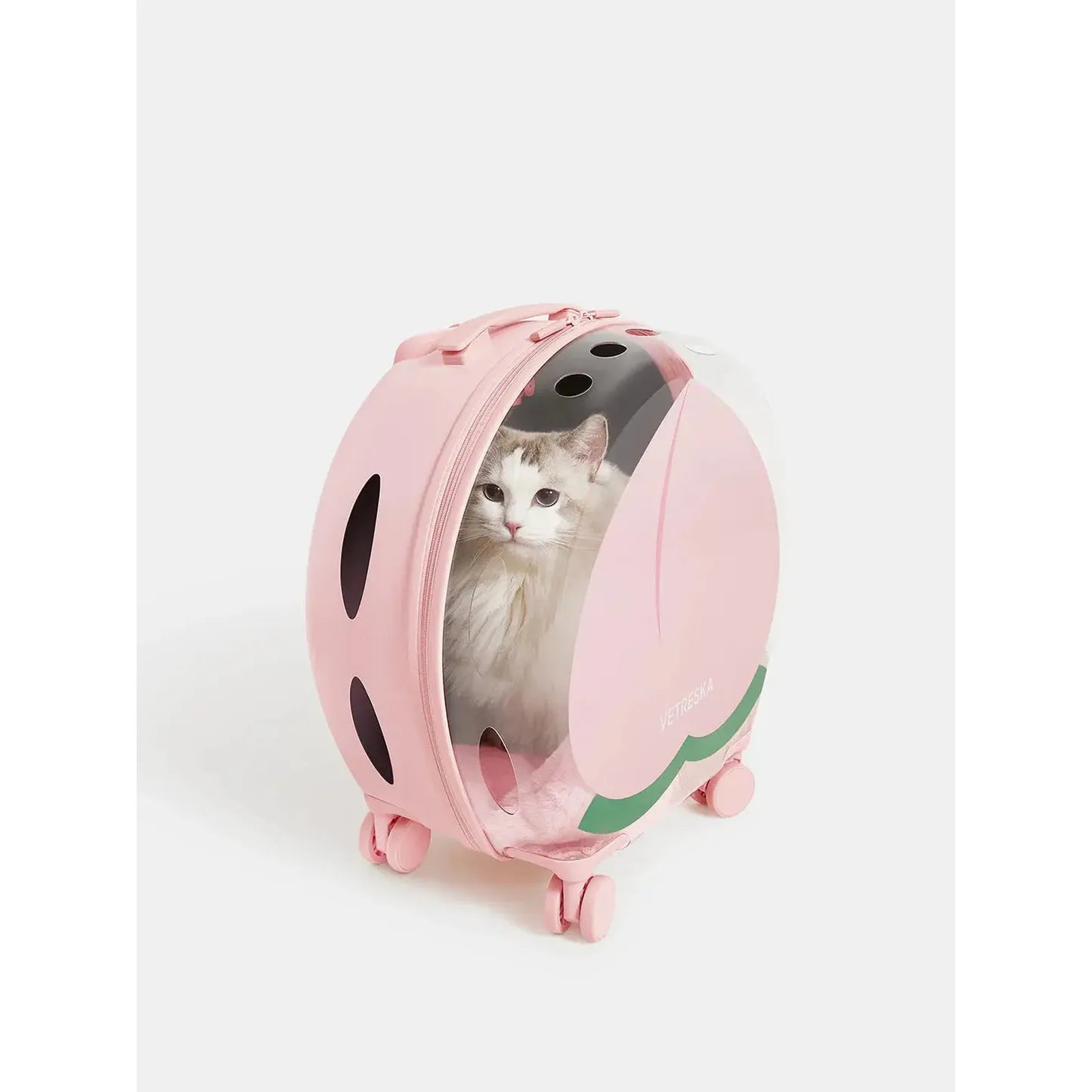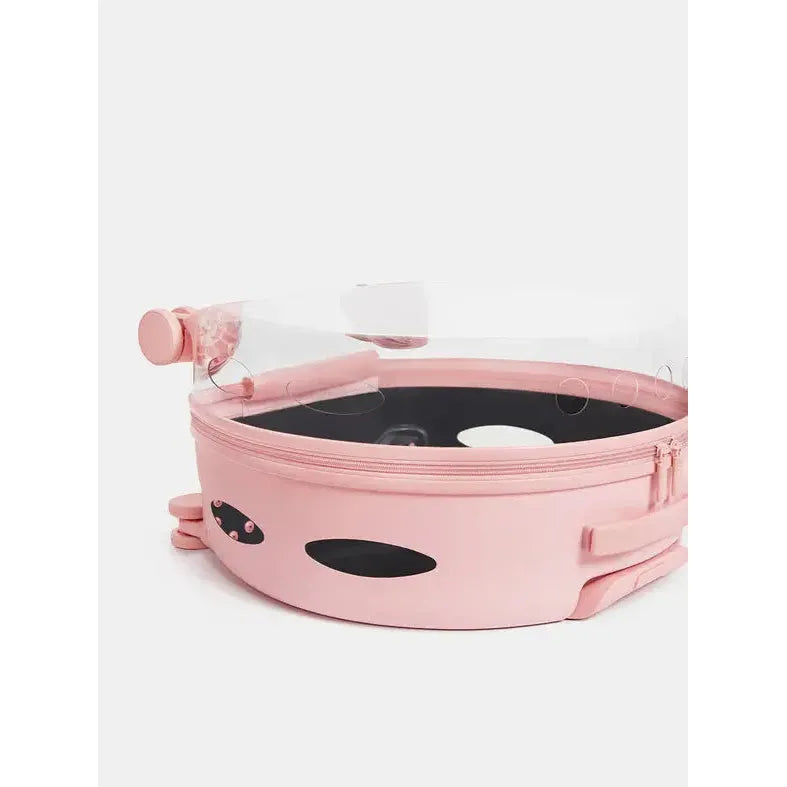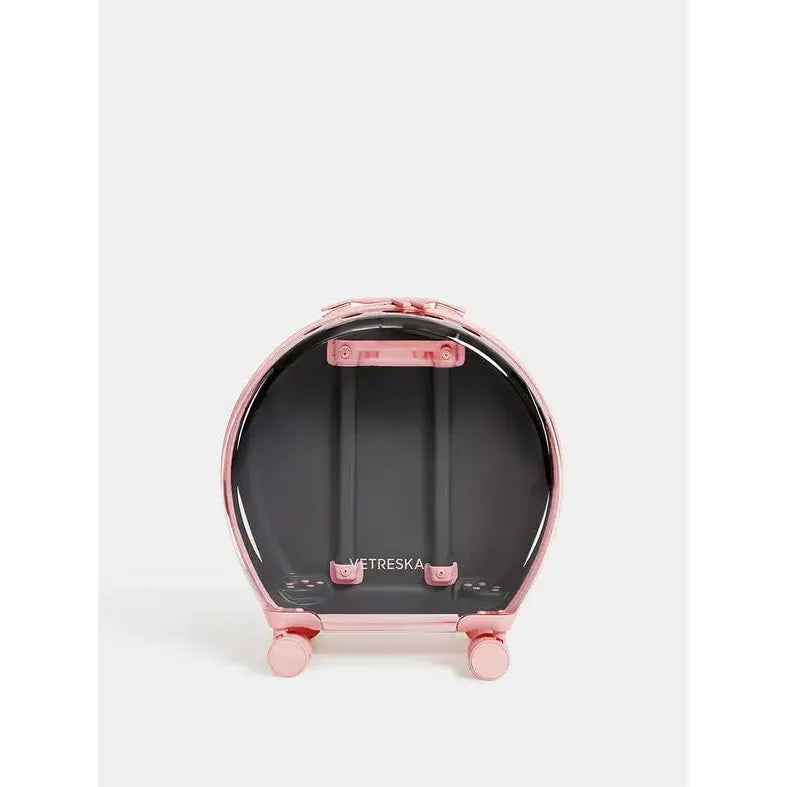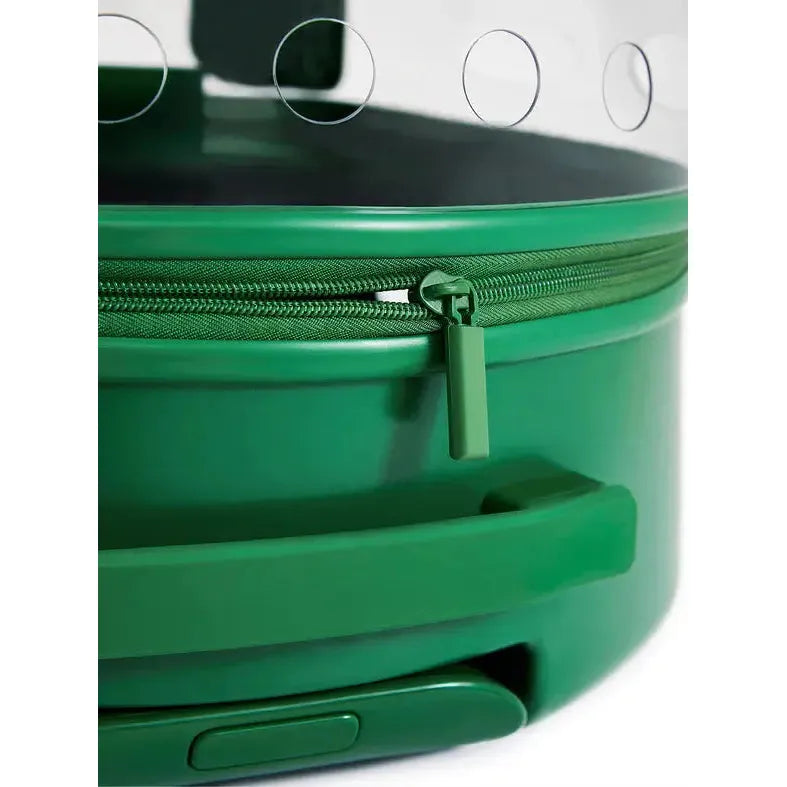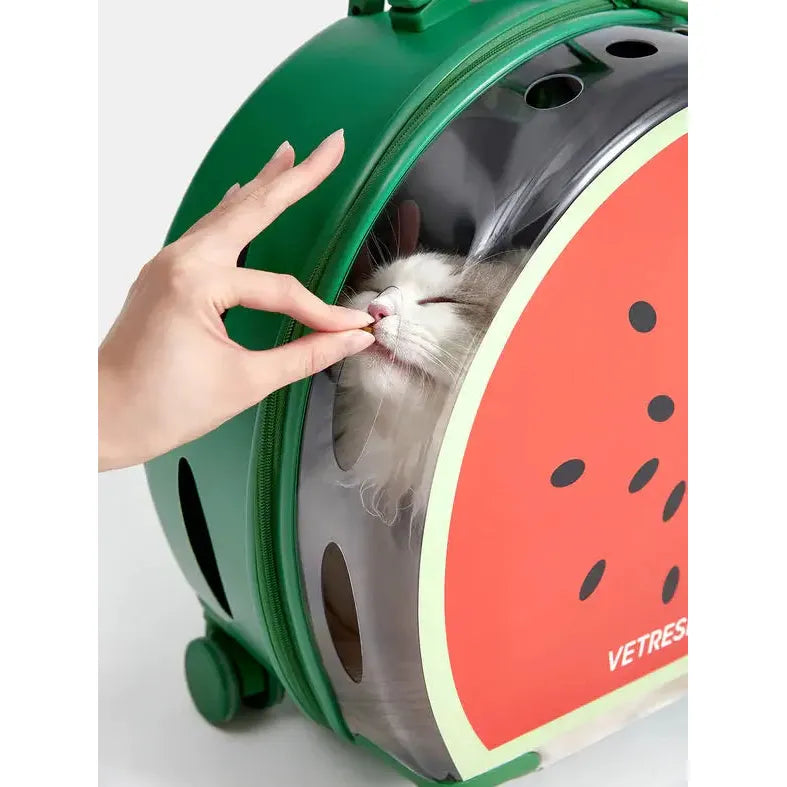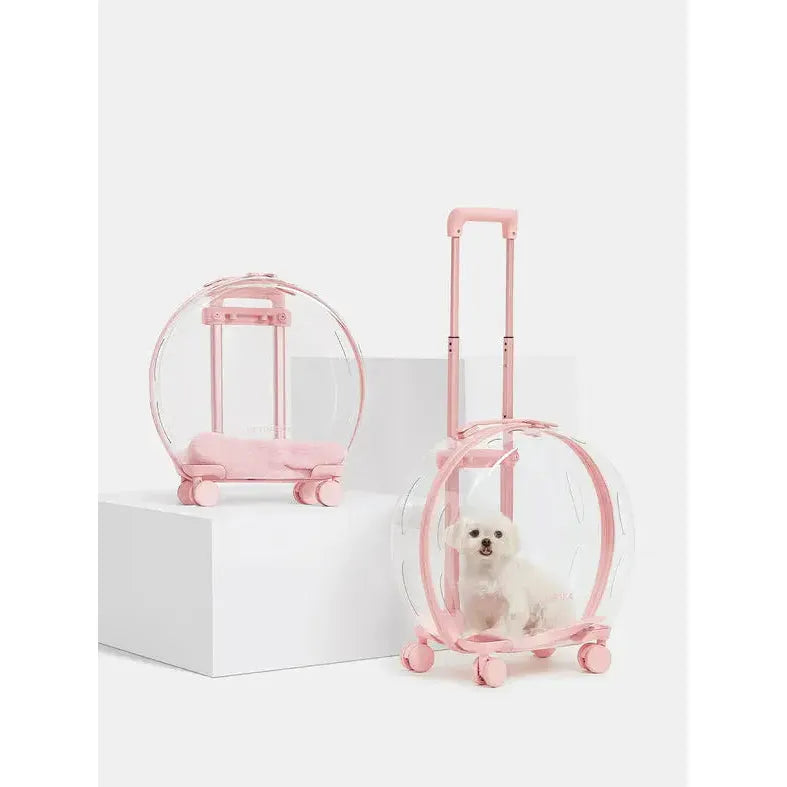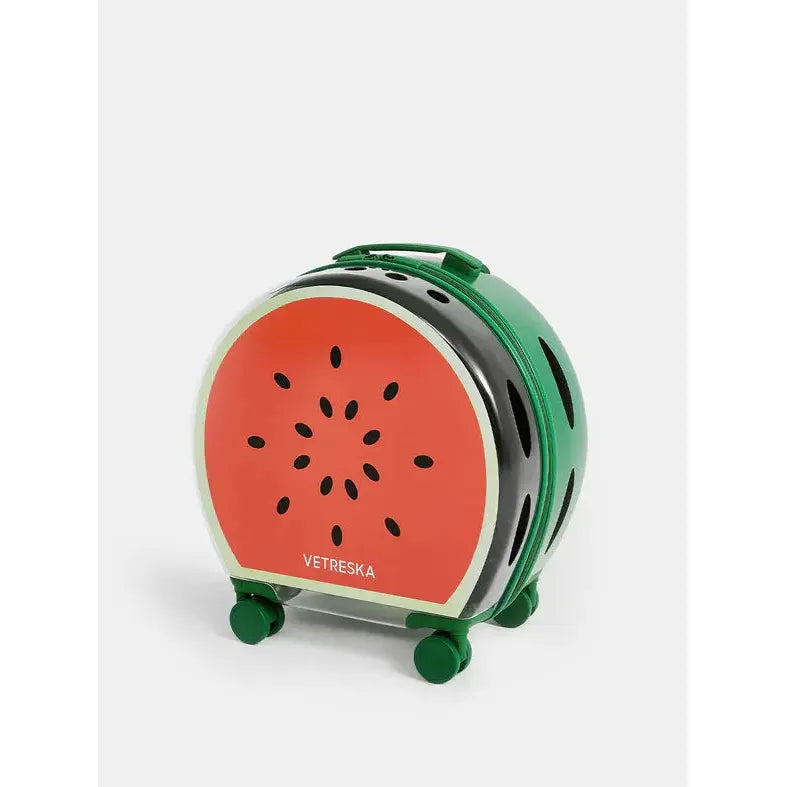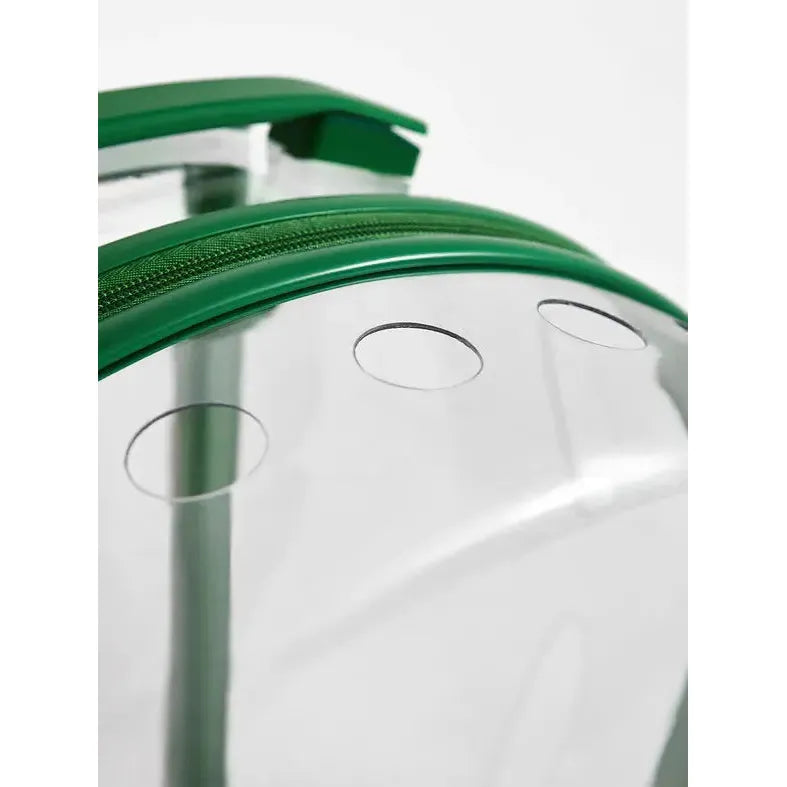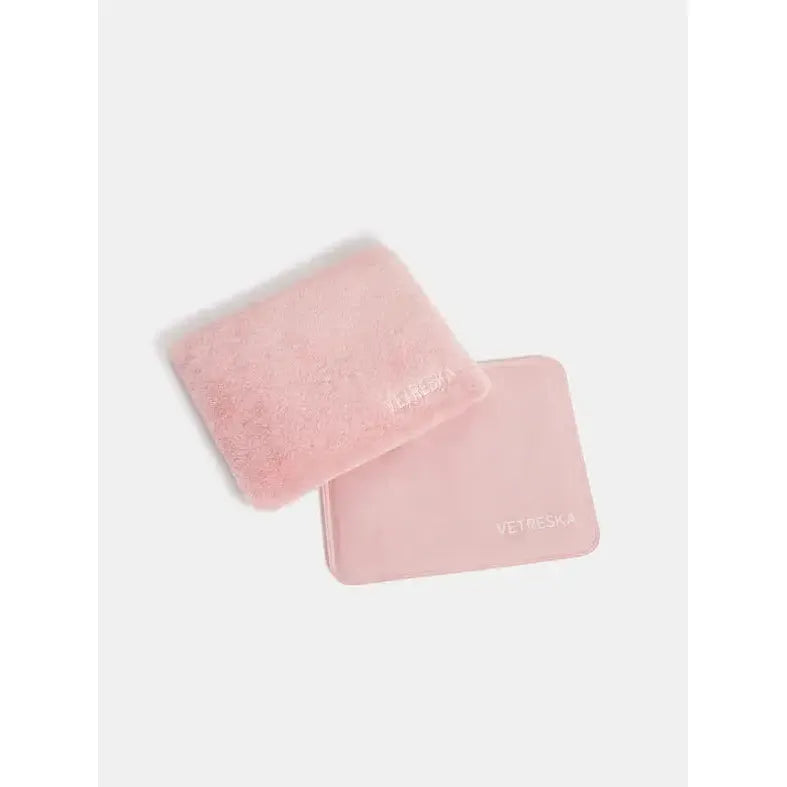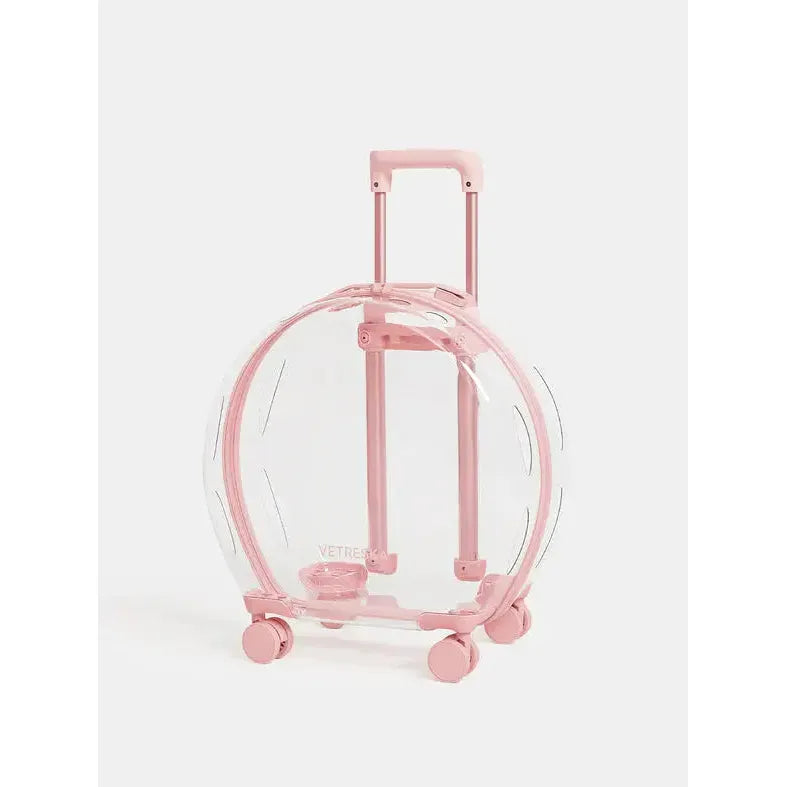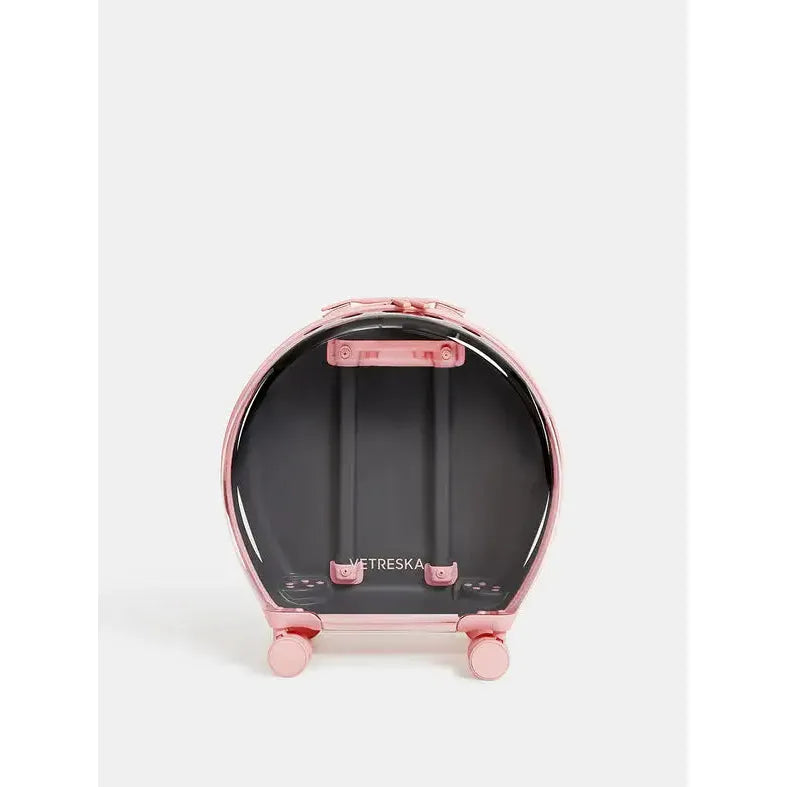 Vetreska Bubble Pet Carrier