Zoo Med Gourmet Repti Sticks Floating Aquatic Turtle Food
Sku:

TZOO1474S

Vendor: Zoo Med Laboratories
Floating Aquatic Turtle Food

Zoo Med Gourmet Repti Sticks for Aquatic Turtles provide a delicious medley of your turtles favorite foods, including sun dried red shrimp, mealworms and dried cranberries - just like they eat in nature! This high protein diet is fortified with vitamins and minerals to support healthy activity and growth.

 


Floating aquatic turtle food
Specialty food medley with Repti Sticks, Red Shrimp, Mealworms and Cranberries
High protein treat that simulates the natural diet

In nature, aquatic turtles eat animal and plant material as part of their regular diet. Cranberries are a natural food staple of many North American species of aquatic turtles. ReptiSticks are made with fish meal, shrimp and kale to provide a rich, healthy feeding experience.

Gourmet Repti Sticks are scientifically formulated to meet the dietary needs of growing turtles with a shell length of 2 inches or larger.

Made in the USA.
View full details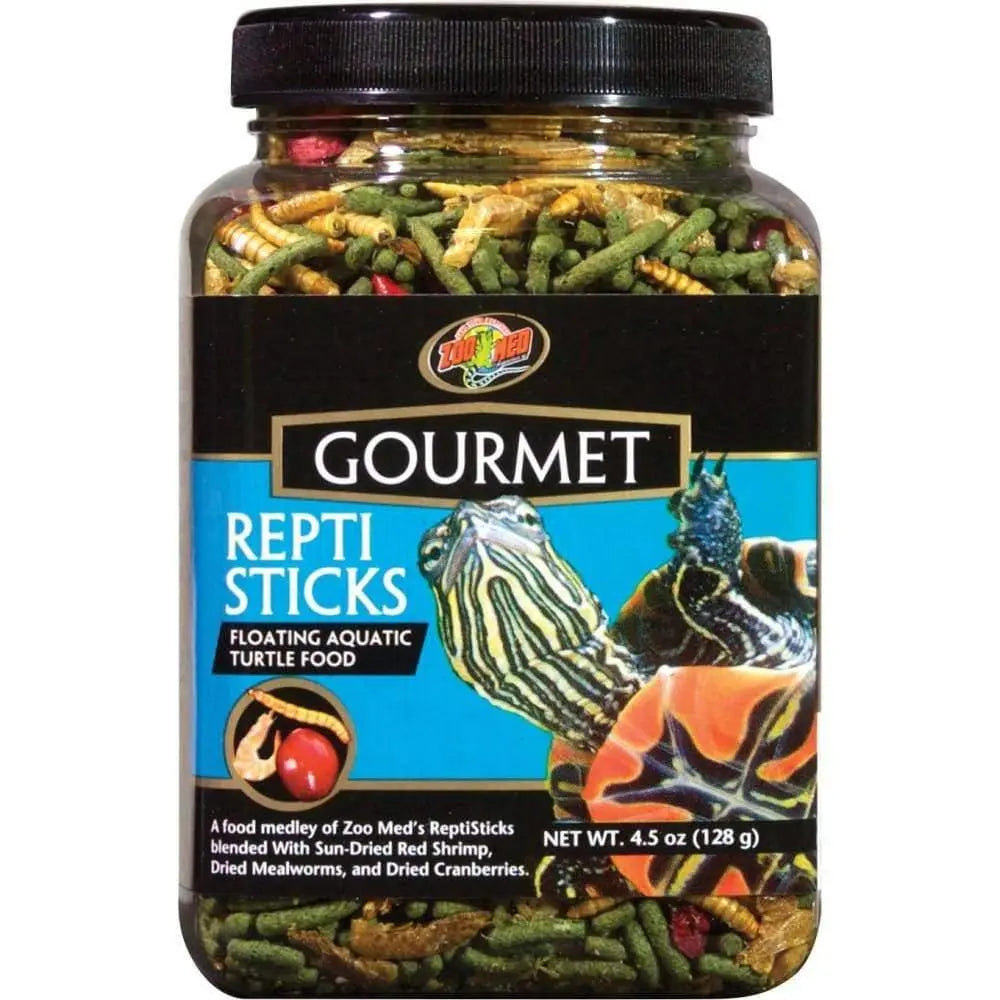 Zoo Med Gourmet Repti Sticks Floating Aquatic Turtle Food