Zoo Med Paludarium 10 Internal Filter Black
Sku:

TZOO1515S

Vendor: Zoo Med Laboratories
Zoo Med Paludarium Filters are fully submersible, low-profile filters for aquatic animals in habitats with both terrestrial and aquatic elements. These filters may be adapted to paludariums of almost any size, with horizontal or vertical mounting and an included spray bar or venturi valve. Filter cartridges are easy to clean and may be reused several times before needing replacement.

FEATURES

Low-profile corner filter keeps your Paludarium water feature clean and clear.
Easy open door to clean filter cartridges without removing the main filter from water.
Spray bar included.
Fully submersible low-profile filter.
Adjustable dial to control flow rate.
Provides sufficient filtration for Paludarium water features with up to 10 Gallons (PF-10) or 20 gallons (PF-11) of water.
Can be mounted horizontally for lower profile tanks or vertically in the corner.
Outflow arm can be rotated 90°.
Extra long 9.8' (3 m) cord.
View full details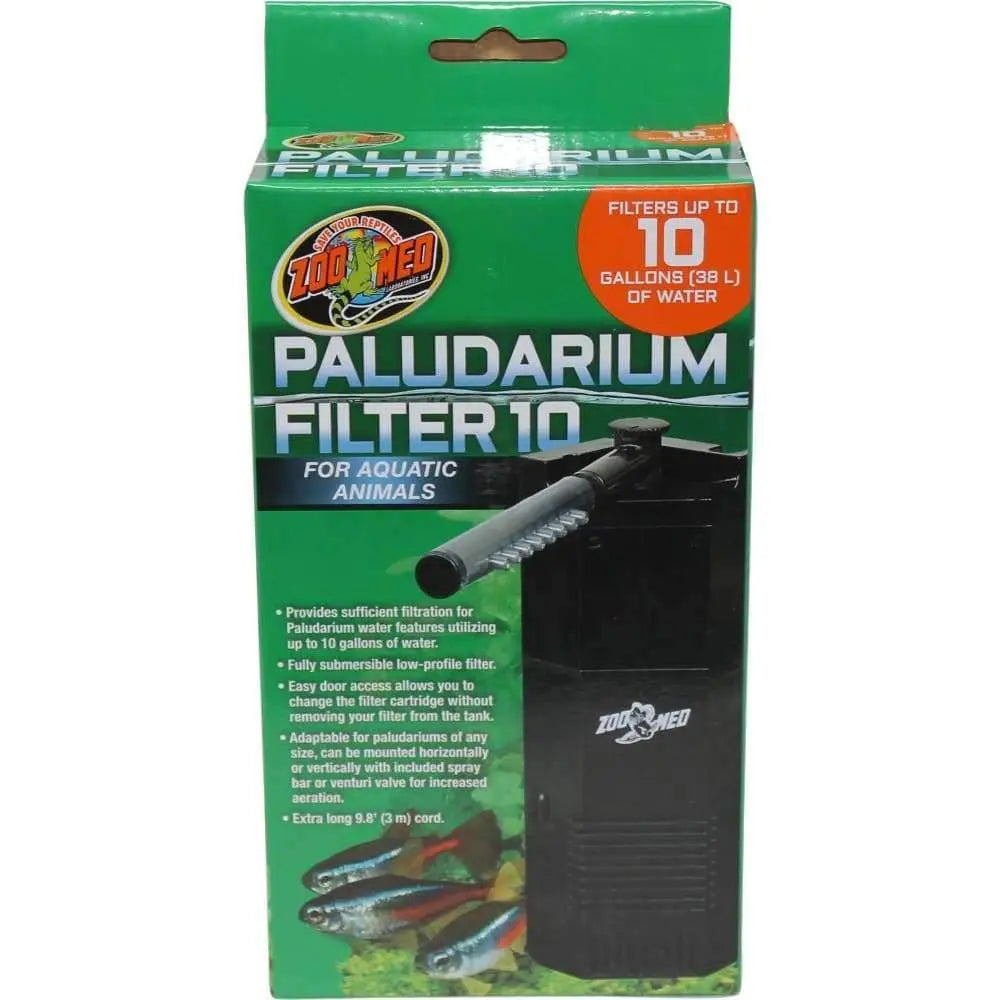 Zoo Med Paludarium 10 Internal Filter Black