Alcott Adventure Retractable Dog Leash
Sku:

TALC0190S

Vendor: Alcott WP
 

Alcott Adventure Retractable Dog Leash

Designed to give your thrill sniffer freedom during your adventures together, all Alcott Adventure Retractable Leashes feature a super soft grip handle and reflective belts (no cords!). Built with high-quality materials and construction methods, this leash can handle any adventure environment long walk after a long walk.
Each leash includes a safety collar and Safety Precautions & Directions pamphlet. All Alcott leashes are covered by a two-year manufacturer's warranty.
10 or 16 Foot Long Retractable Belt with Reflective Stitching (no cords!)
Super Soft Grip Handle
Wide, Flat Belt Matches Leash Color
Intuitive & Easy to Use Brake/Lock Mechanism
Comes in 4 sizes: Extra Small (25 lbs), Small (45 lbs), Medium (65 lbs), Large (110 lbs) and Extra Large (150 lbs)
Matching nylon collars + harnesses to match!
View full details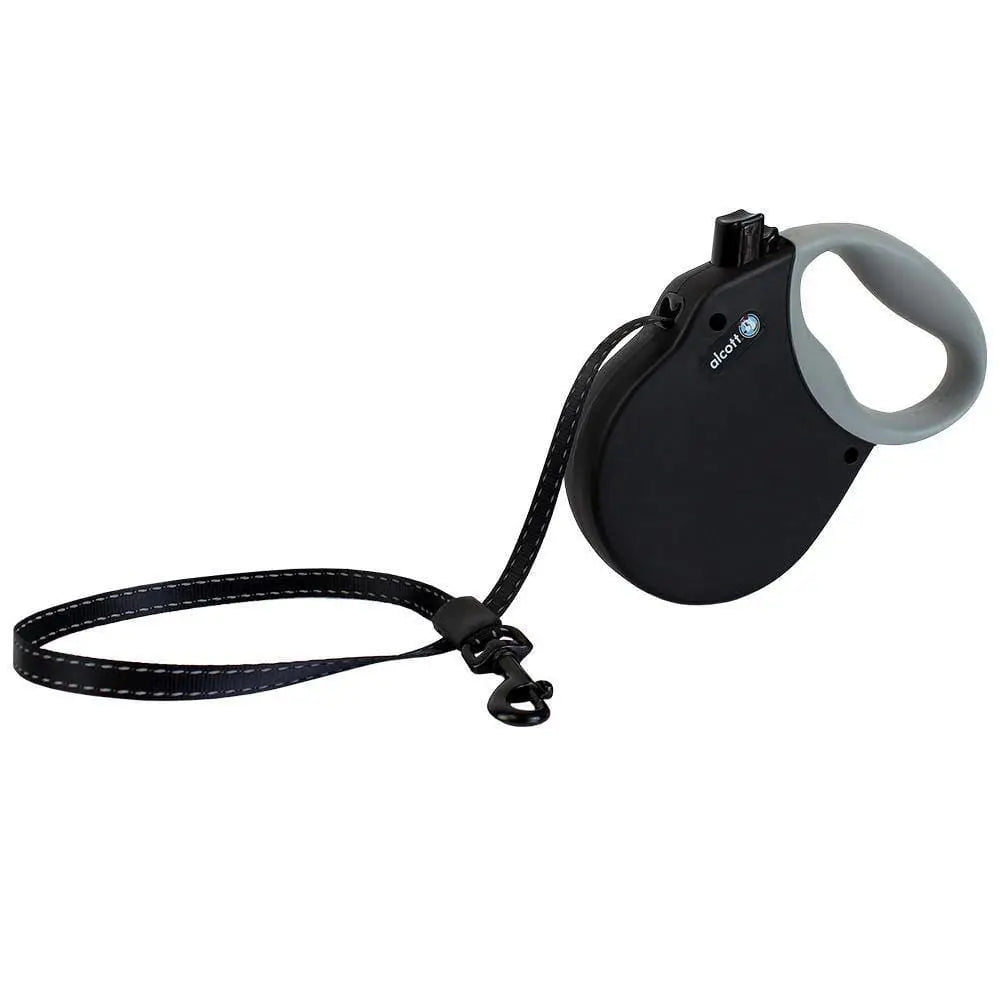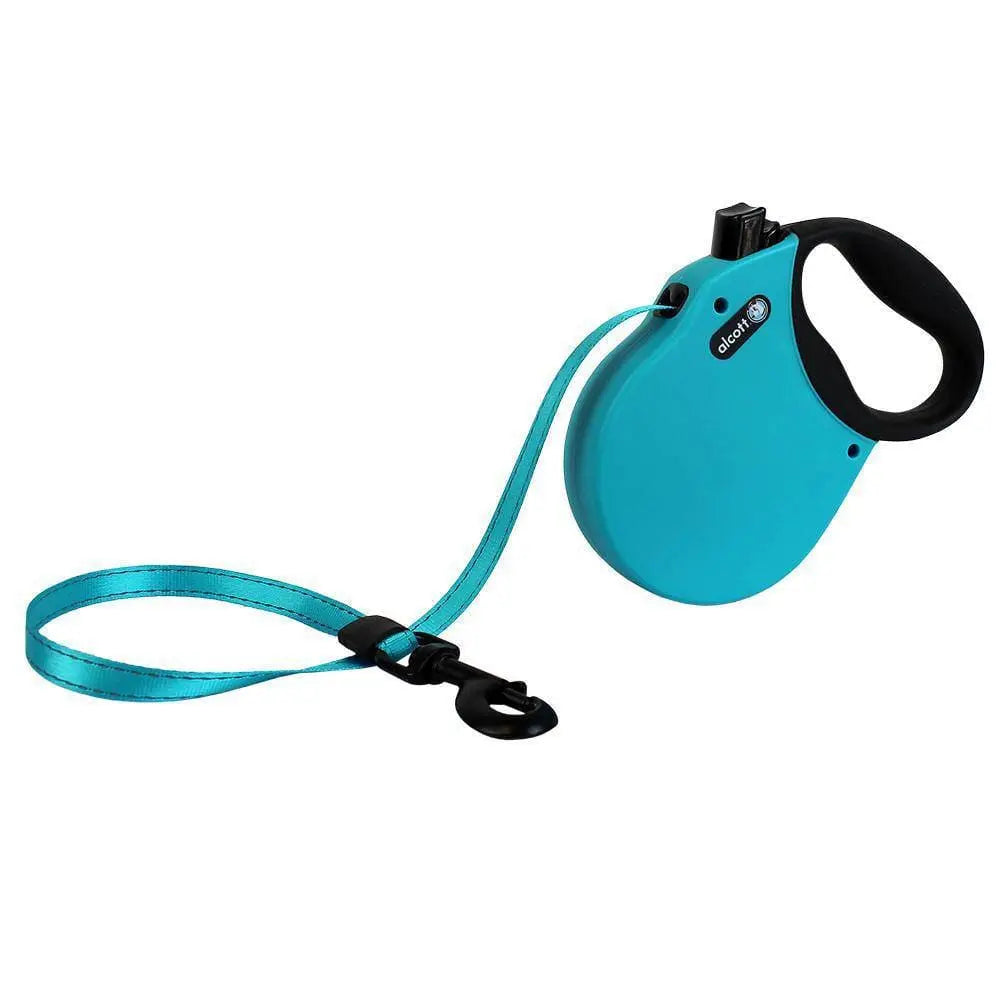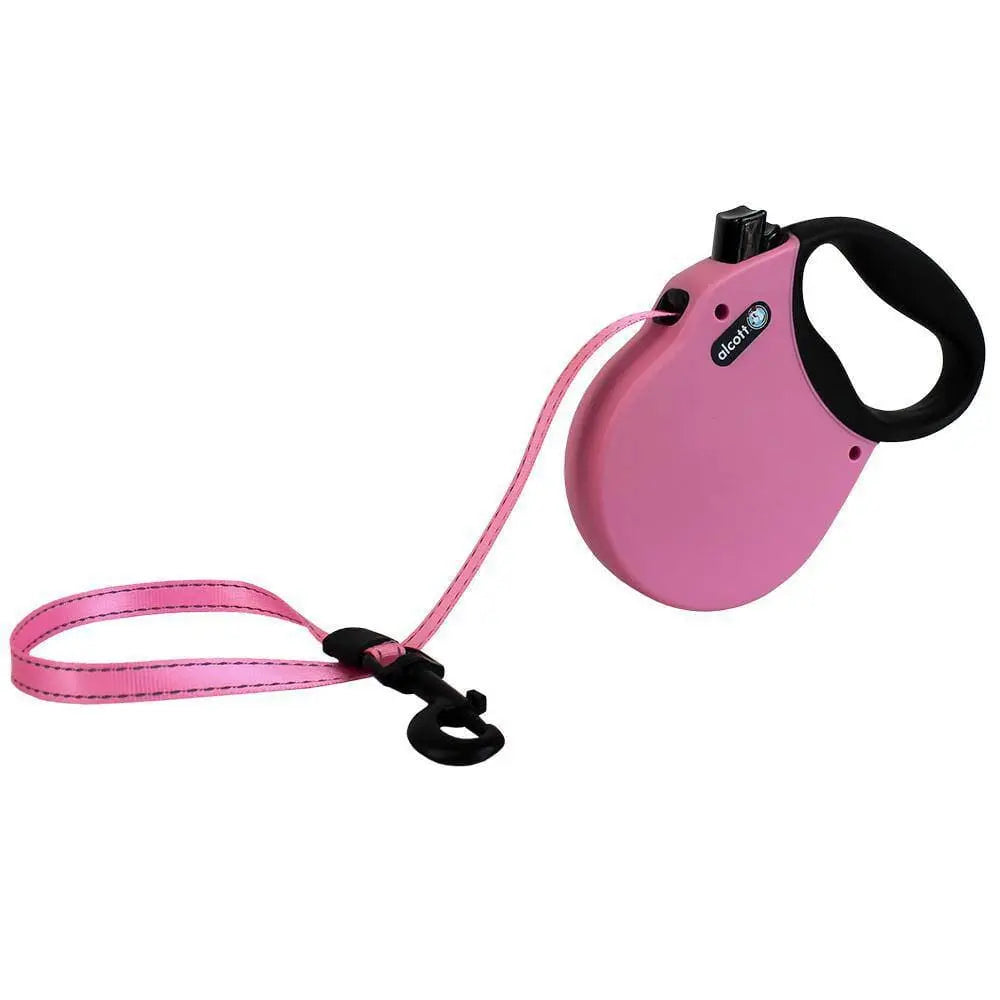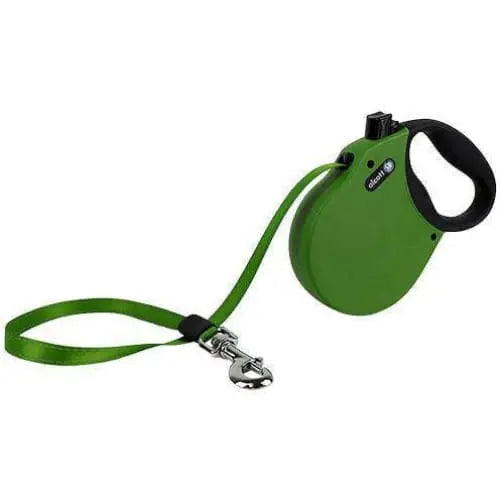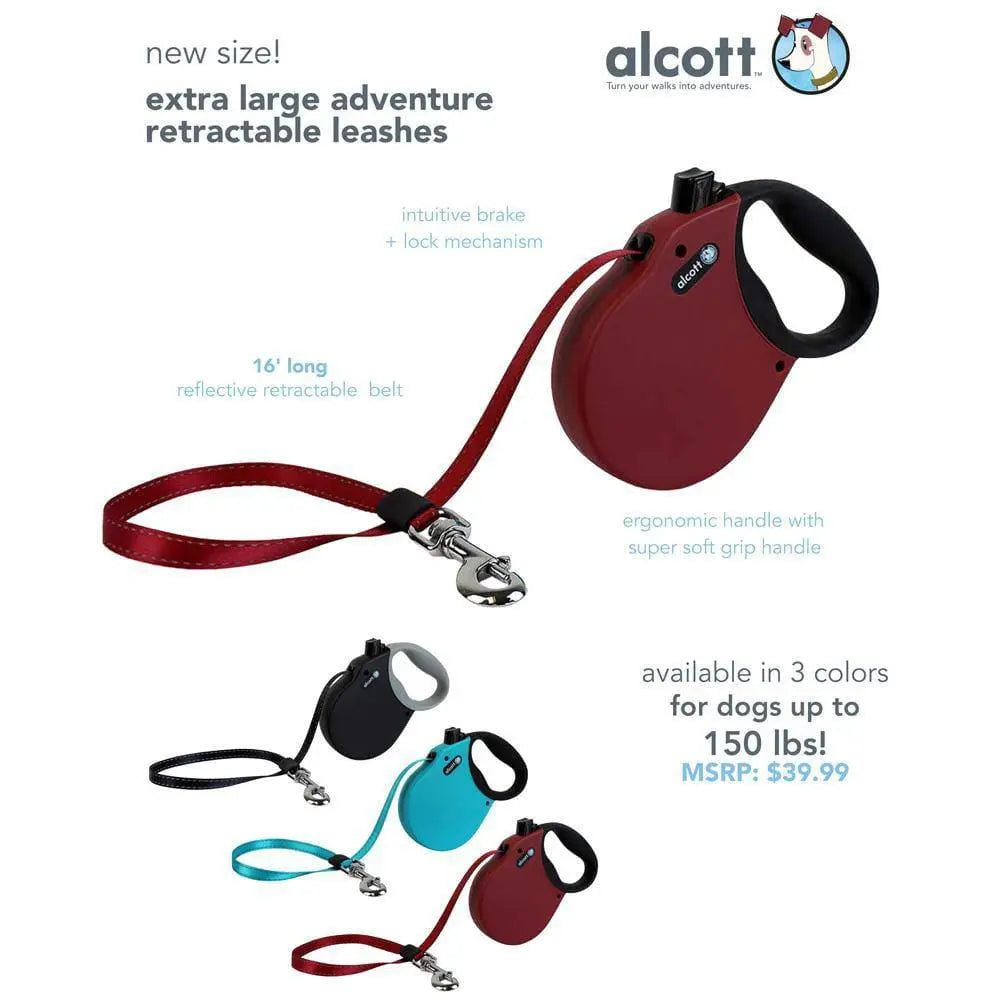 Alcott Adventure Retractable Dog Leash