Animal Essentials Combat Turkey Tail Mushroom Cat & Dog Vitamin Supplement 70g
Sku:

TANI10744S

Vendor: Animal Essentials®
Introducing Animal Essentials Combat Turkey Tail Mushroom Cat & Dog Vitamin Supplement – the perfect solution for your pet's overall health maintenance! Our unique supplement blends high-quality natural ingredients to help improve your pet's health from nose to tail. Developed to target the immune system of cats and dogs alike, Combat Turkey Tail Mushroom supports healthy apoptosis, fights off free radicals with powerful antioxidants, and helps to maintain a healthy gut. You can feel comfortable knowing that your furry family member stays healthy and supported while enjoying the benefits of Animal Essentials Combat Turkey Tail Mushroom Vitamin Supplement. Try it today and show your pet how much you care about their wellbeing!

Produced by traditional hot water extraction method that is scientifically proven to deliver a full spectrum of healthful constituents.

Potency guaranteed. All of our mushroom extract powders are third-party tested for purity and potency.

All contain at least 25% beta-glucans, in a form that your pet can readily digest and absorb.

Our mushroom extracts are made from 100% certified organic mushrooms (the fruiting bodies). NOT just the mycelium.

Contains no added starches, grains, flavorings, preservatives or fillers.

Suitable for animals of all ages.

A 70g jar will last a 50 lb. dog two to three months.
View full details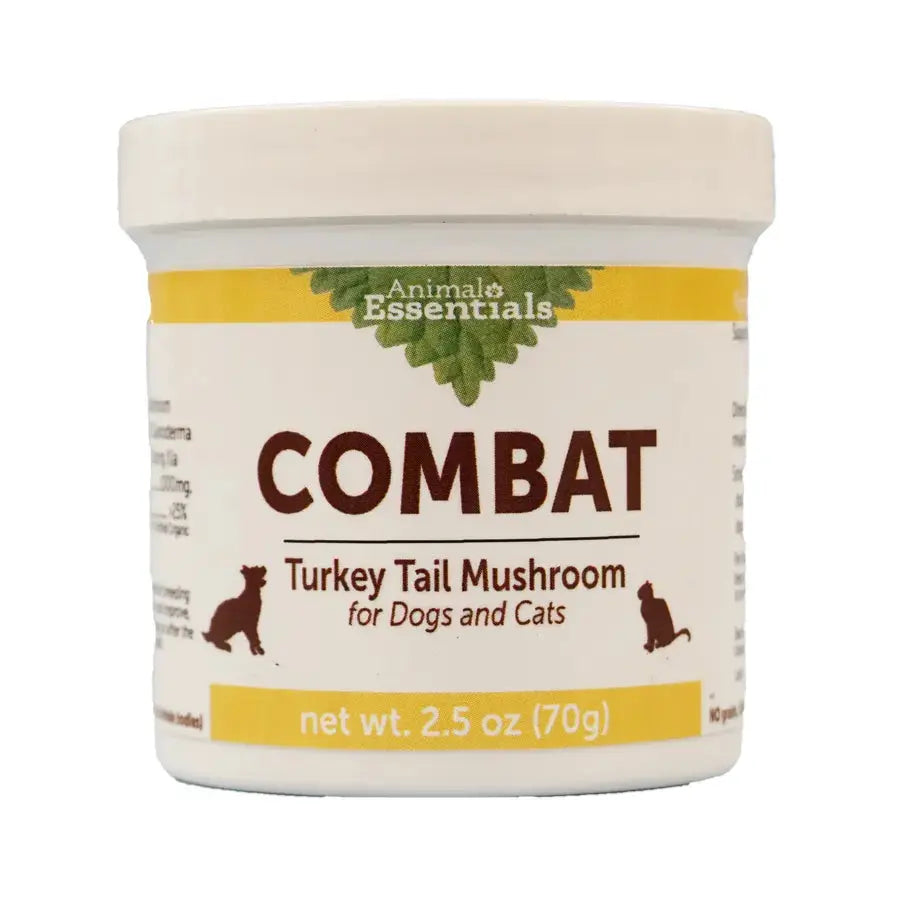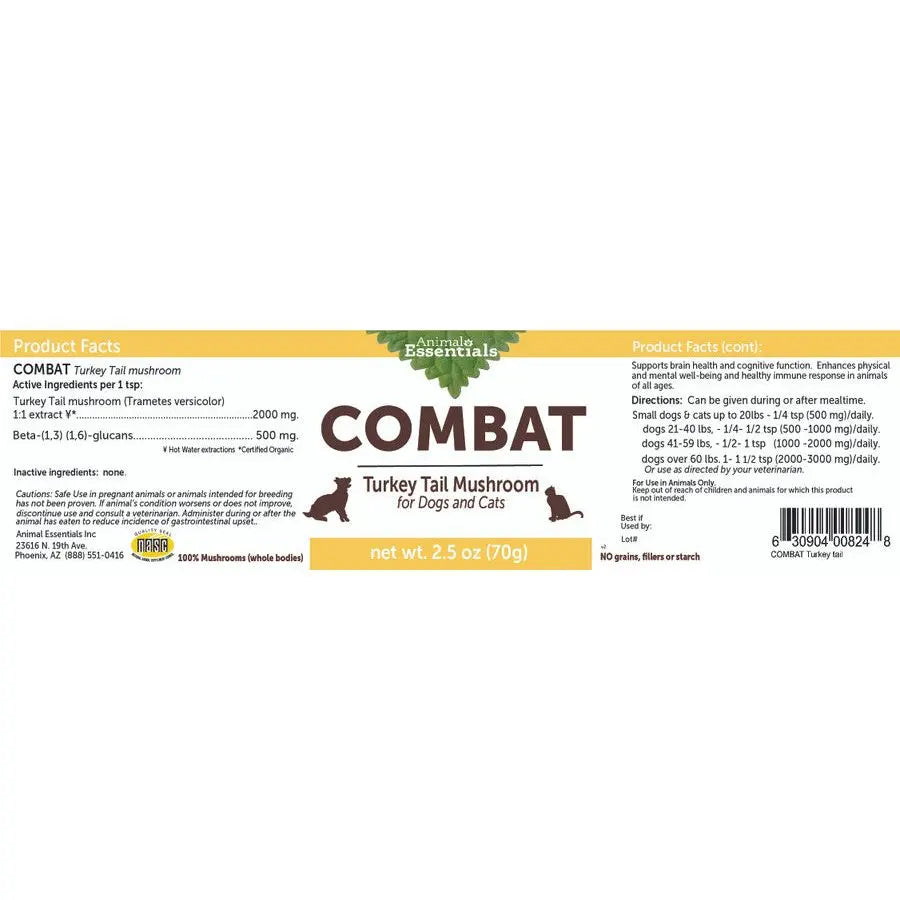 Animal Essentials Combat Turkey Tail Mushroom Cat & Dog Vitamin Supplement 70g