Canine Matrix Zen Calming Support Dog Supplement 200g
Sku:

TMUS10270S

Vendor: Mushroom Matrix
Introducing Canine Matrix's Zen Calming Support Dog Supplement! Our supplement is the perfect way to help keep your beloved pet focused and relaxed. All natural organic mushrooms are used to support internal harmony and promote a calm response in times of challenge or distress. Plus, our supplement also contains special antioxidants, promoting overall well-being for a calmer, happier pet that you know and love.

At Canine Matrix, we understand just how important your furry friend is to you. For this reason, we only use state-of-the-art facilities located in Carlsbad, California to make sure the quality of our product is top notch. So when your pup needs some extra help dealing with everyday stressors or new places and situations - trust Zen Matrix for all their calming needs! Unlike other calming supplements that sedate your pup, Zen Matrix's organic mushroom formula will give your pup the support they need without having negative side effects on their behavior or mood. With Canine Matrix's Zen Calming Support Dog Supplement – you know you're getting only the best for your furry pal!

Promotes focus and may help reduce occasional tension.
Useful training aid for dogs that are being actively sport trained.
Supports balance and modulation of endocrine system which may support a normal adrenaline response.
Supports a healthy intestinal tract to help reduce digestive stress from anxiety. 

 
View full details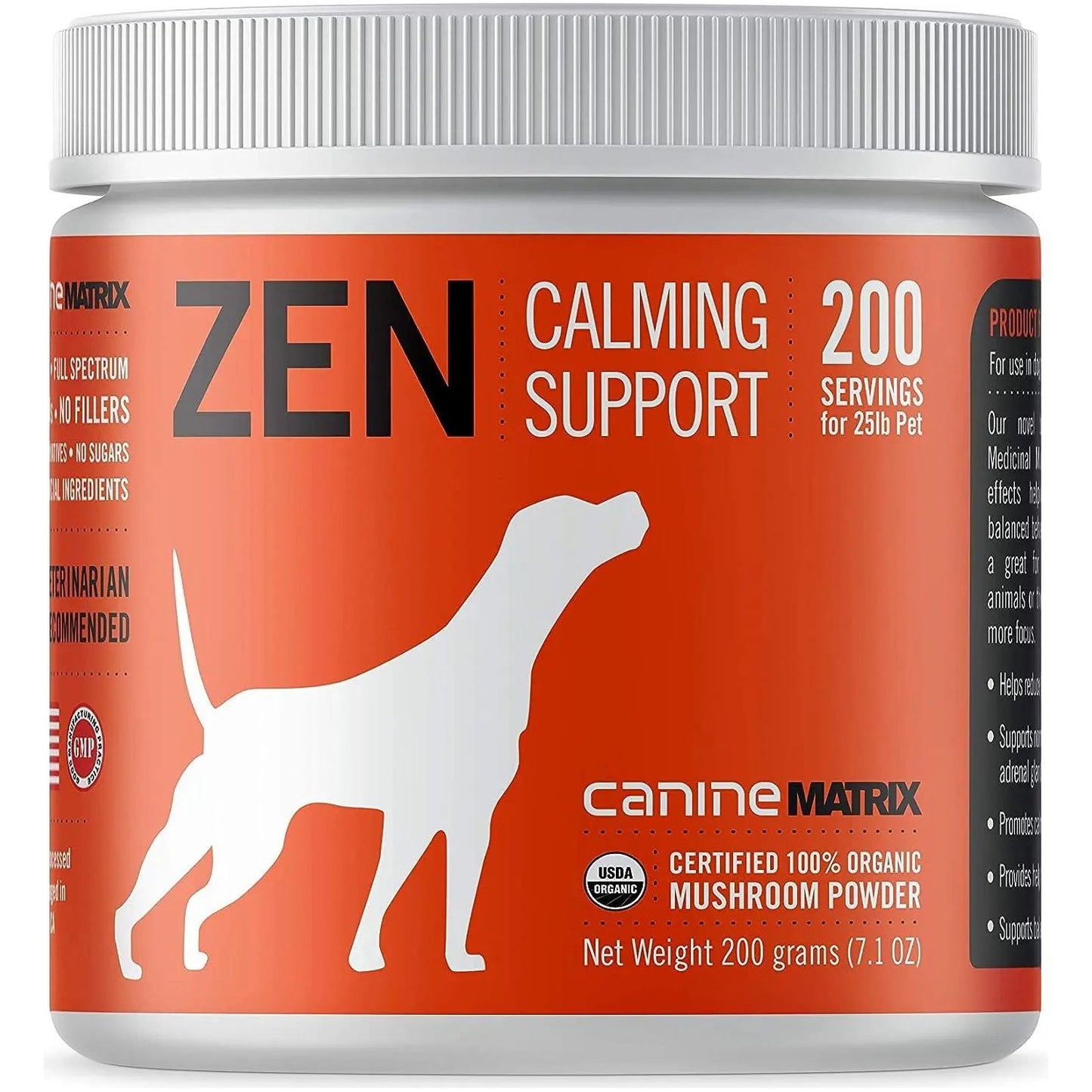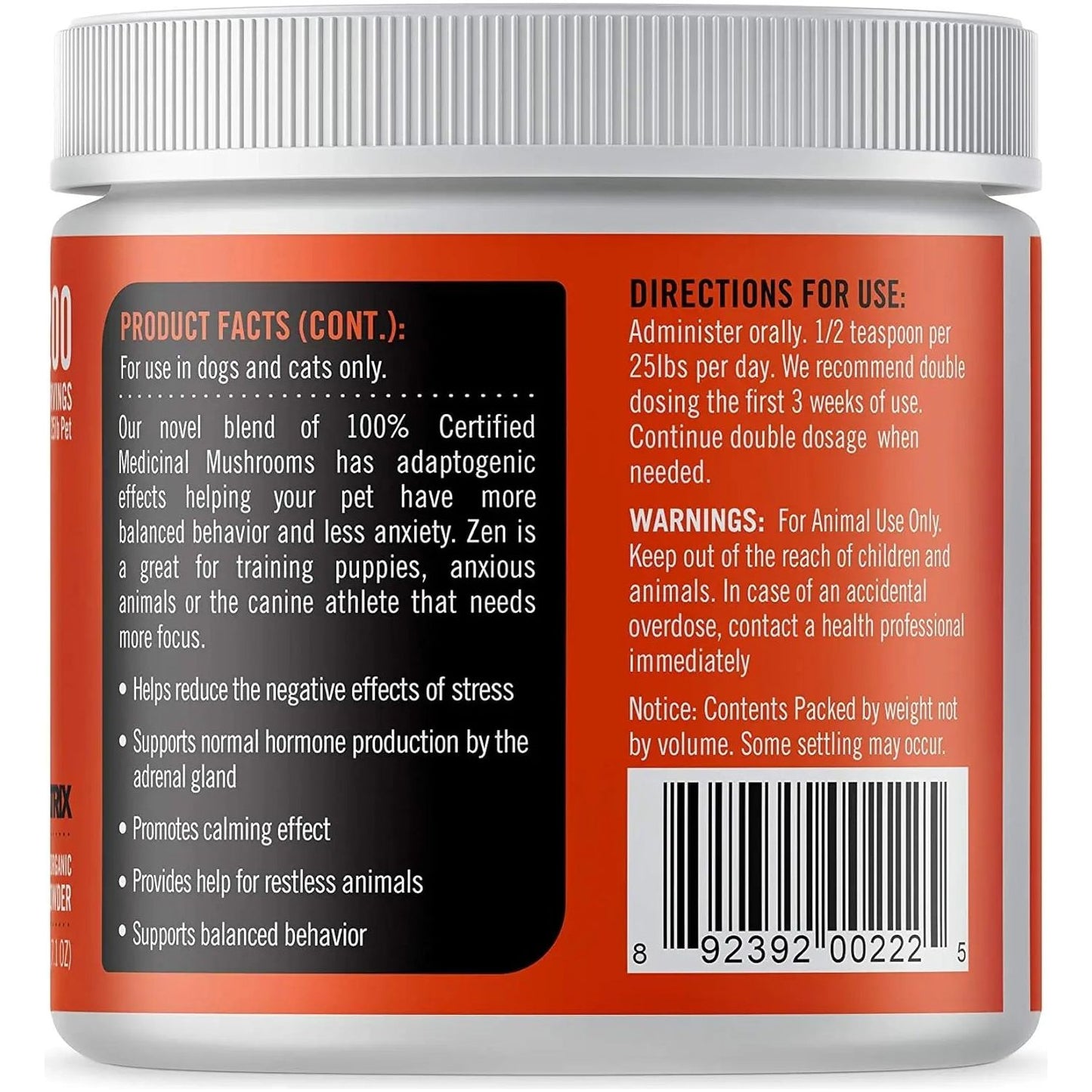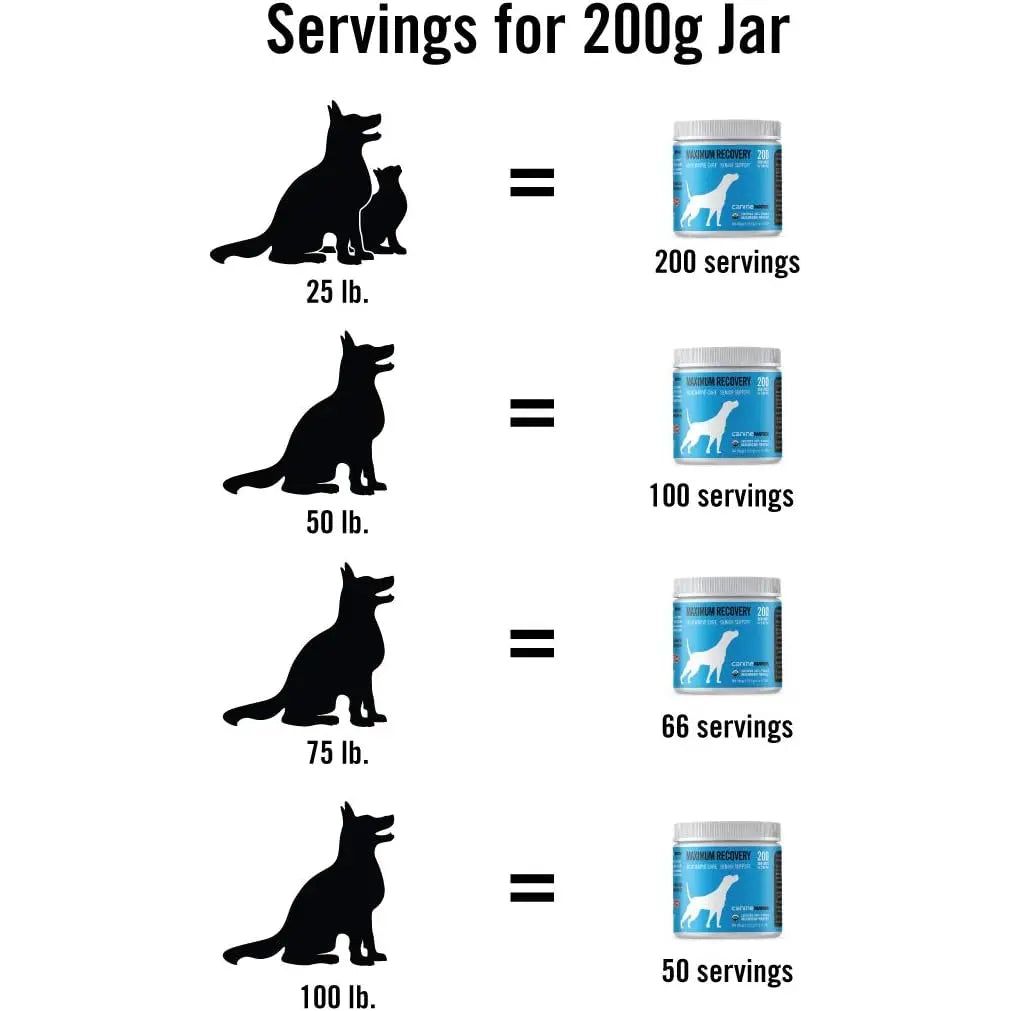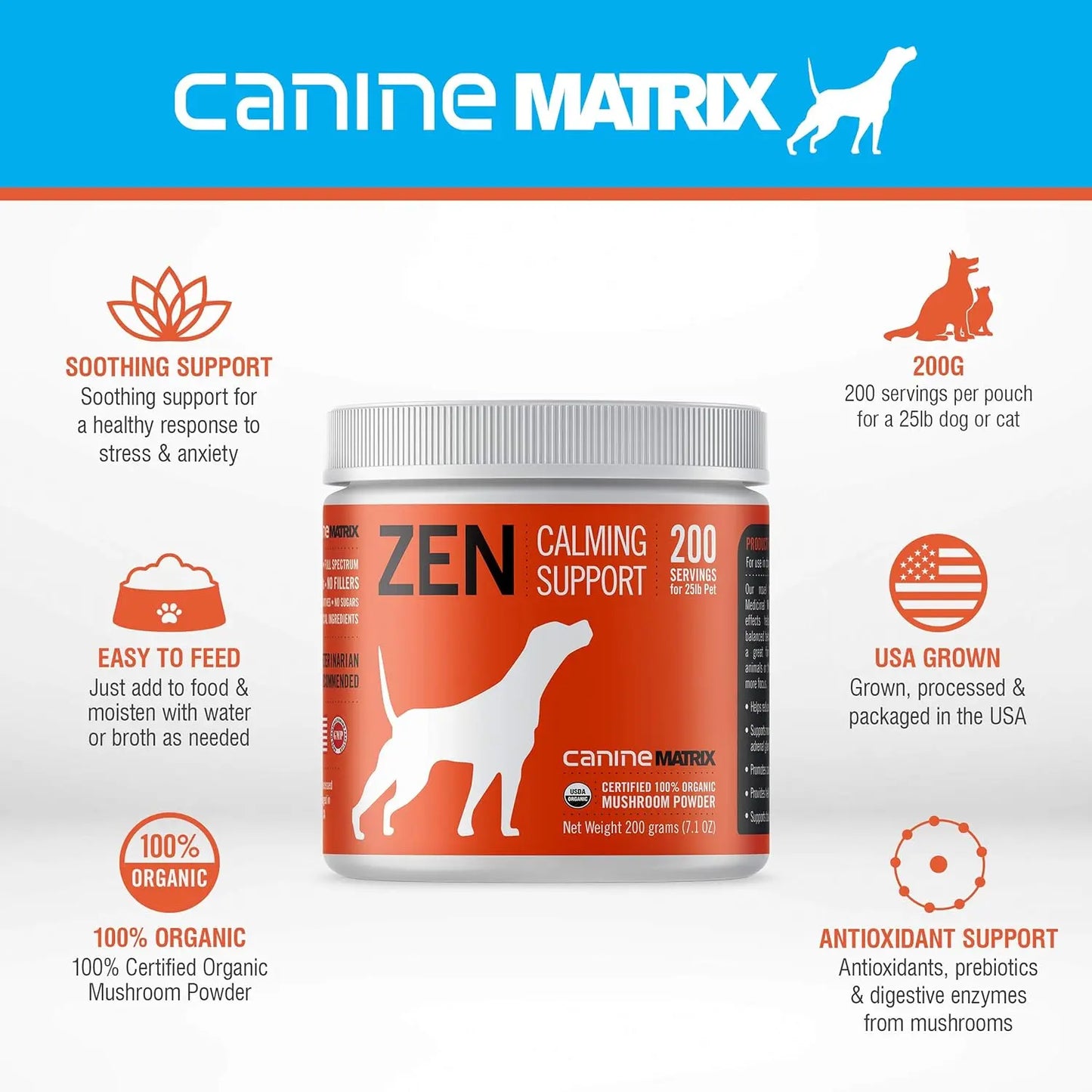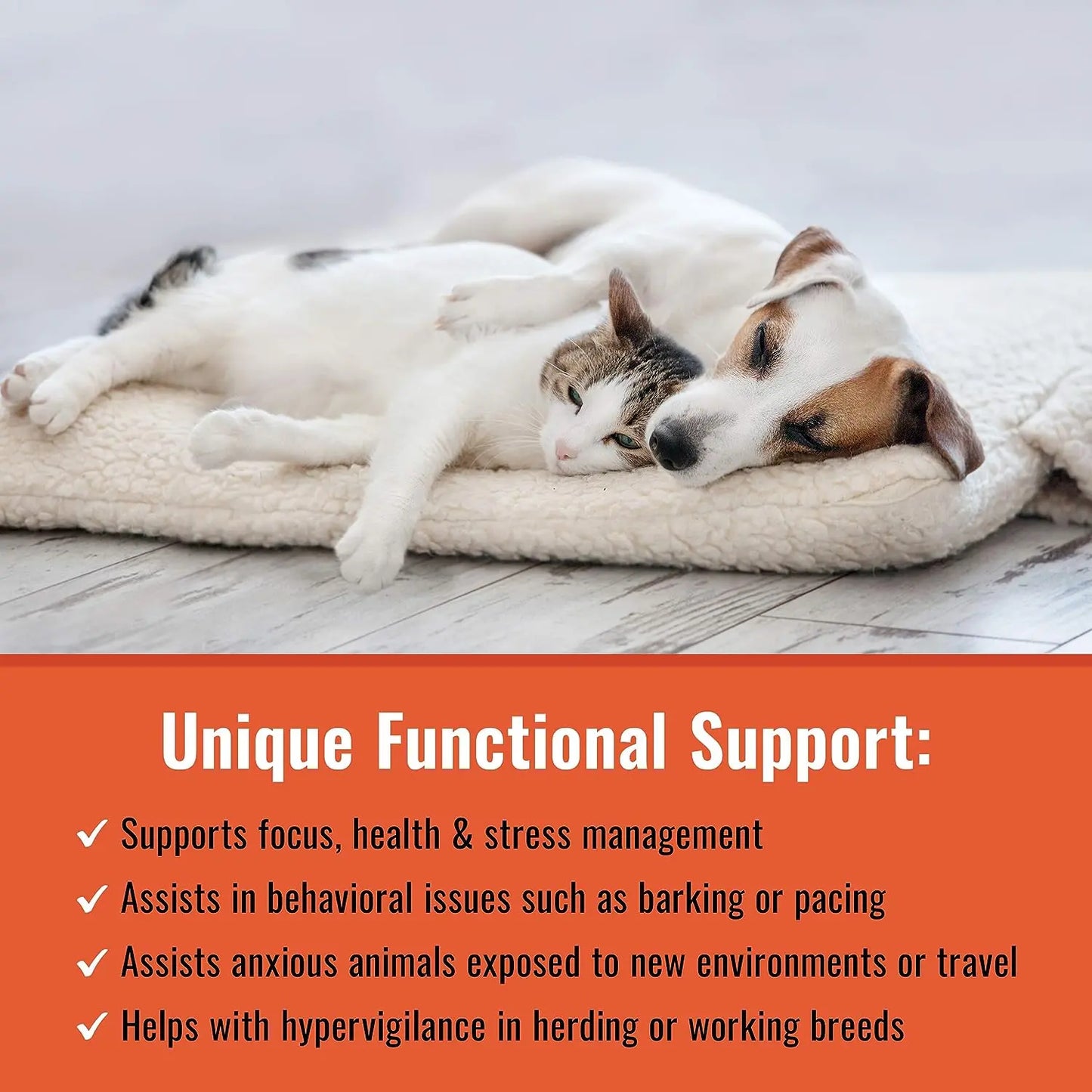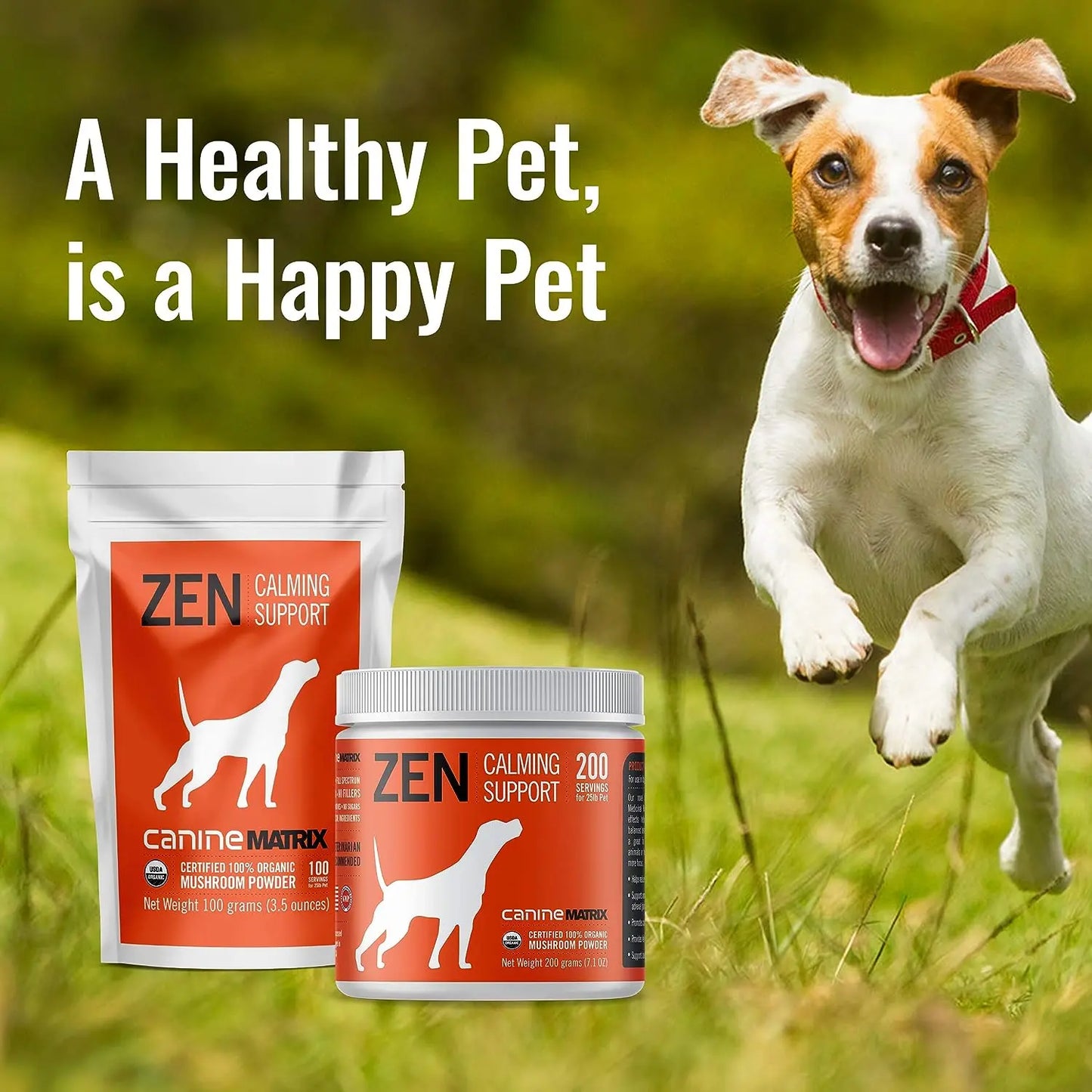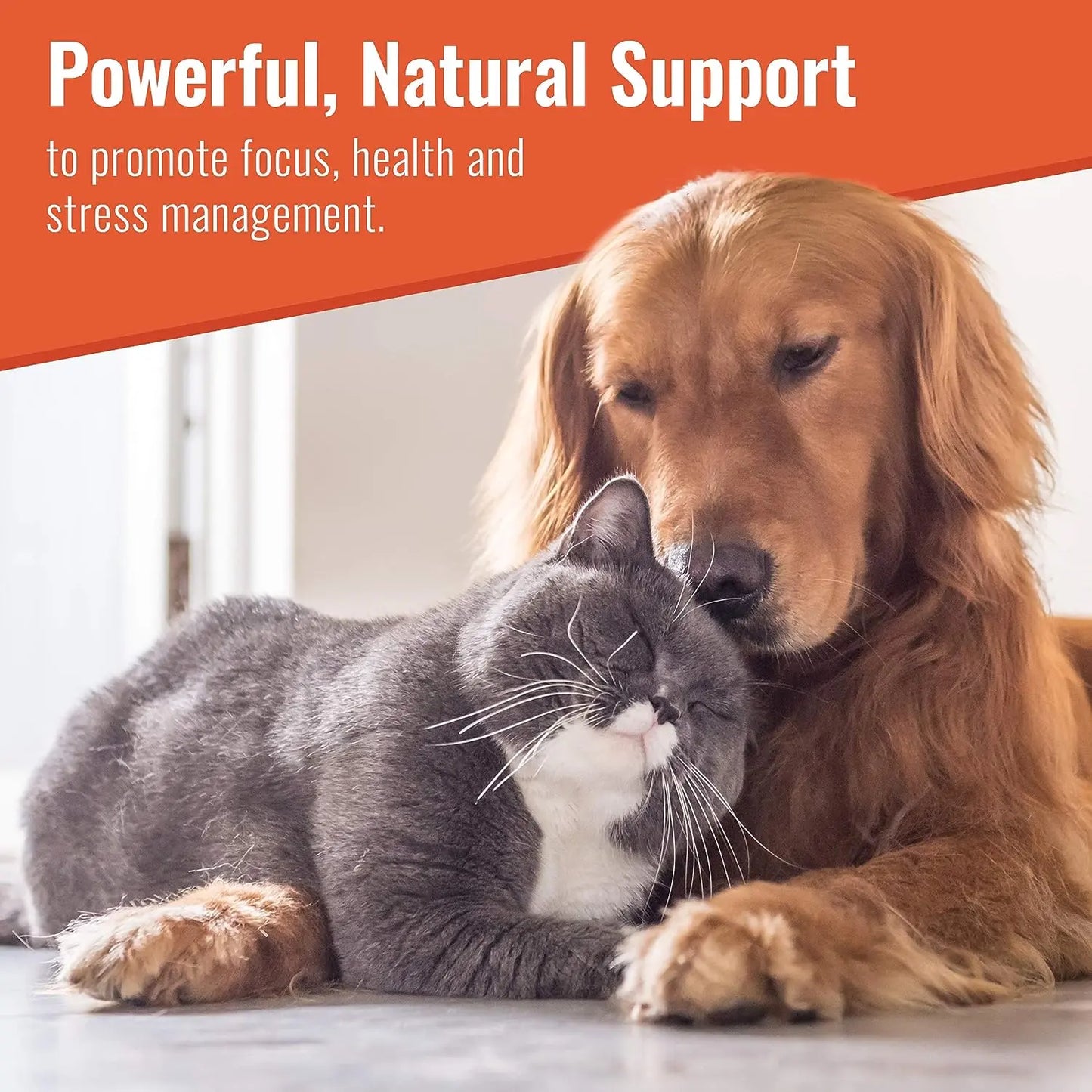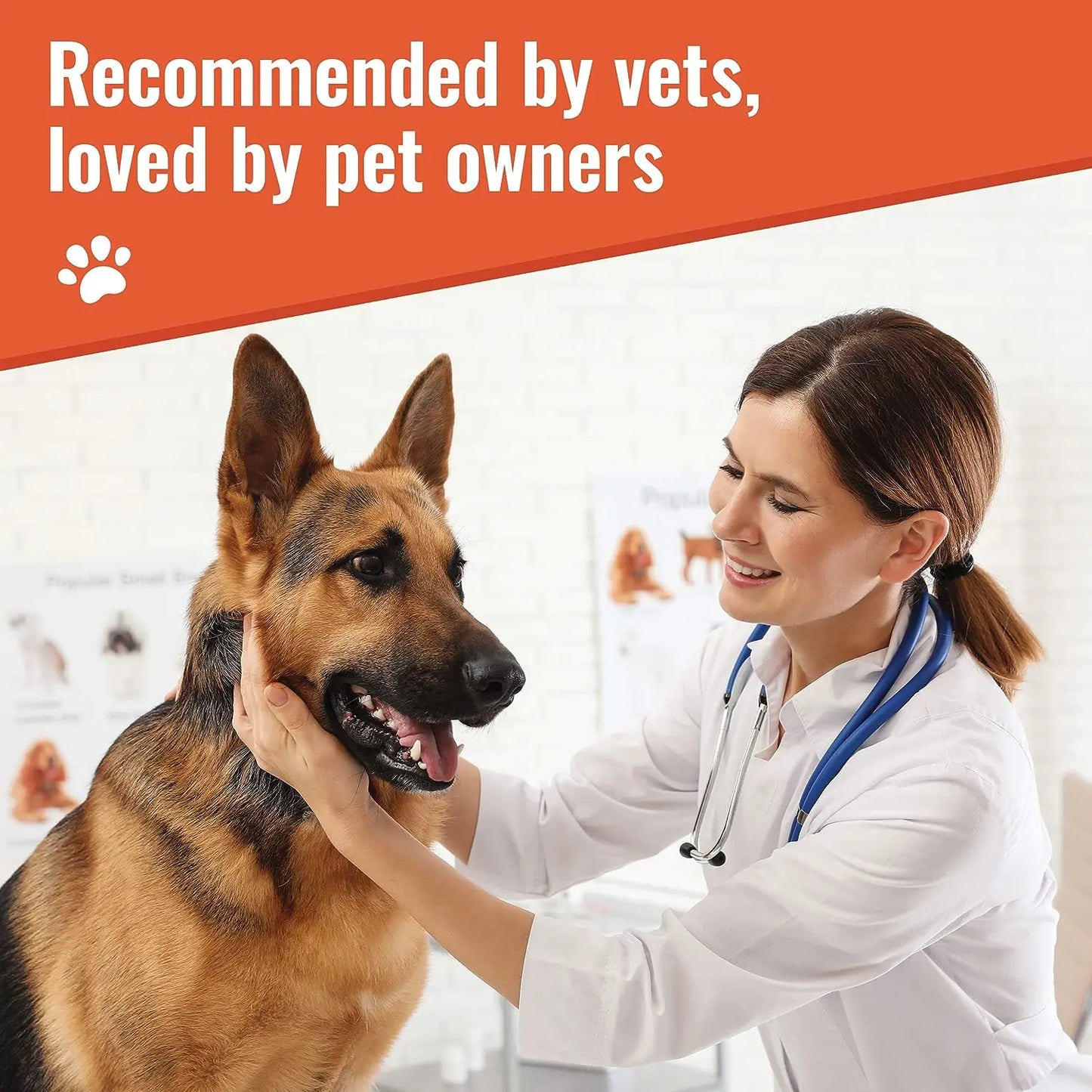 Canine Matrix Zen Calming Support Dog Supplement 200g