Crumps Plaque Busters Advanced Whole Mouth Care Dental Sticks With Probiotics Dog 10ct 9.5oz
Sku:

TCRU10730S

Vendor: Crumps' Naturals
Introducing Crumps Plaque Busters Advanced Whole Mouth Care Dental Sticks With Probiotics Dog! We've revolutionized oral care for your furry friend by infusing our innovative dental sticks with 1 billion CFU Probiotics, resulting in a product that not only supports a healthy oral microbiome but also makes oral care a delightful experience.

We understand that taking care of your pup's teeth is essential, but sometimes it can be a tedious and challenging task. That's why we've created the perfect 4-in-1 solution with our dental sticks. These extraordinary sticks combine the mouthwatering goodness of sweet potatoes with the power of finely-ground oyster shells. Say goodbye to plaque and tartar that can build-up on your dog's teeth and hello to a sparkling, healthy smile!

But what sets our dental sticks apart from the rest? It's our unique flower ridge design! Every stick is carefully crafted with small ridges that effortlessly penetrate those hard-to-reach places in your dog's mouth. No more worrying about leaving any nook or cranny untouched. With our dental sticks, you can rest assured that your pup's entire mouth is getting a thorough and effective clean.

Not only are our Plaque Busters Advanced Dental Sticks delicious and effective, but they also support your dog's overall well-being. The infusion of 1 billion CFU Probiotics promotes a healthy oral microbiome, ensuring that your furry friend's mouth is flourishing with beneficial bacteria. This not only aids in preventing dental issues but also supports your dog's digestive system.

But what's even more incredible is that these dental sticks make oral care fun for your dog! Gone are the days of struggling to brush your pup's teeth or dreading the oral care routine. With our advanced dental sticks, your furry friend will eagerly look forward to their daily dental treat. It's like a tasty snack and a dental health boost rolled into one!

So why wait? Give your dog the gift of a vibrant smile and a healthy mouth with Crumps Plaque Busters Advanced Whole Mouth Care Dental Sticks With Probiotics Dog. Treat them to a multi-tasking delight that not only fights plaque and tartar but also supports a flourishing oral microbiome. Say goodbye to oral care woes and hello to a tailored, enjoyable teeth-cleaning experience. Get your pack of dental sticks today and witness the transformation in your pup's oral health!
View full details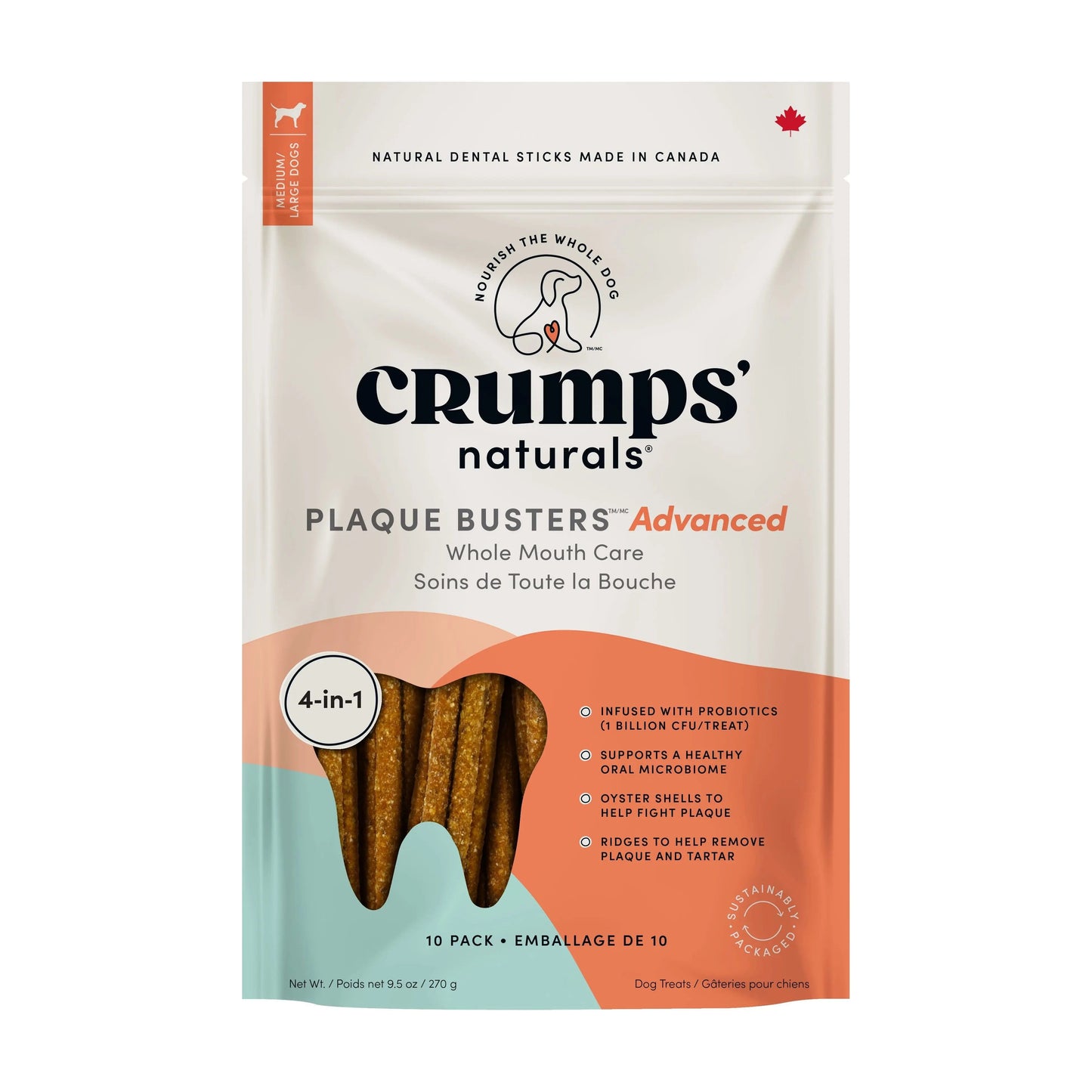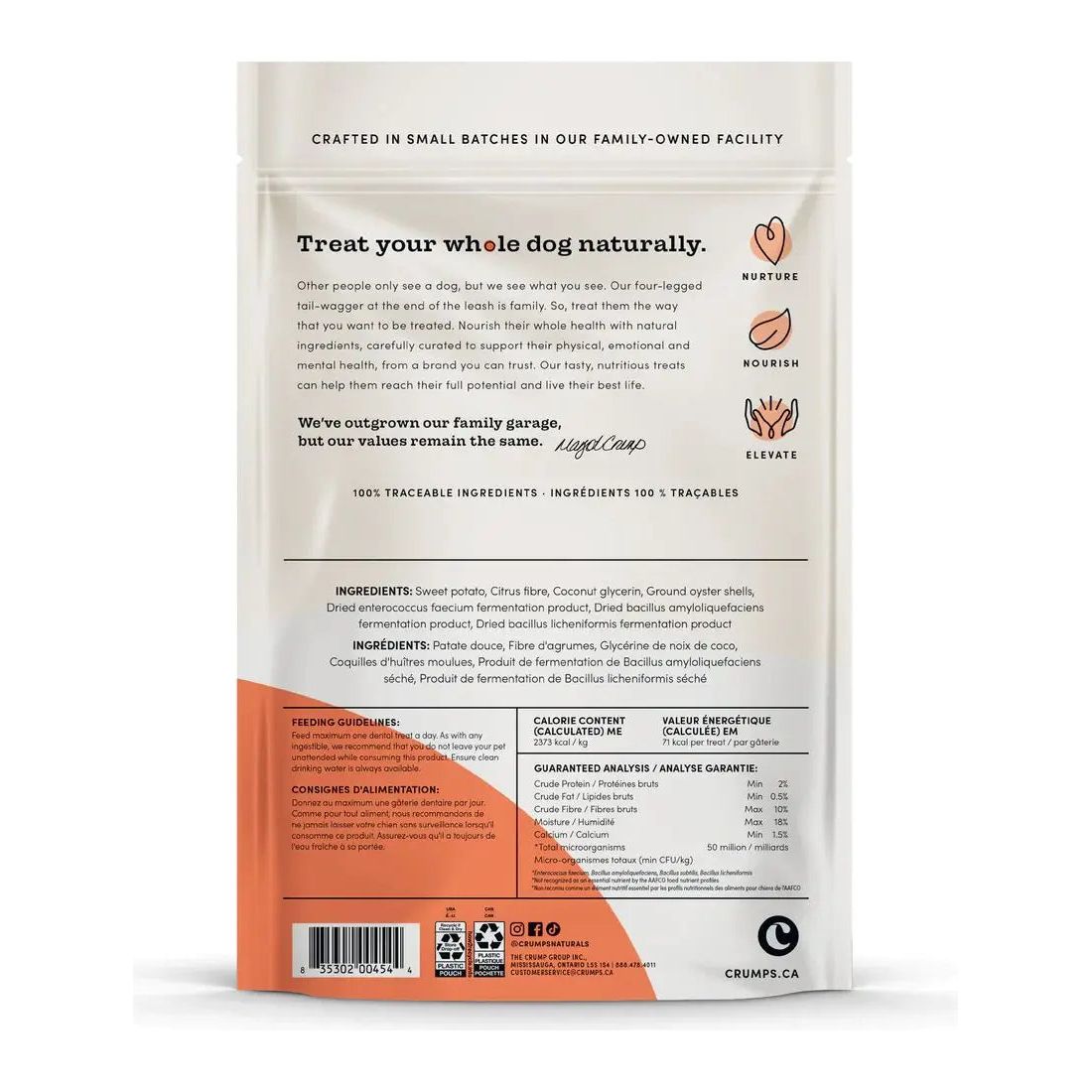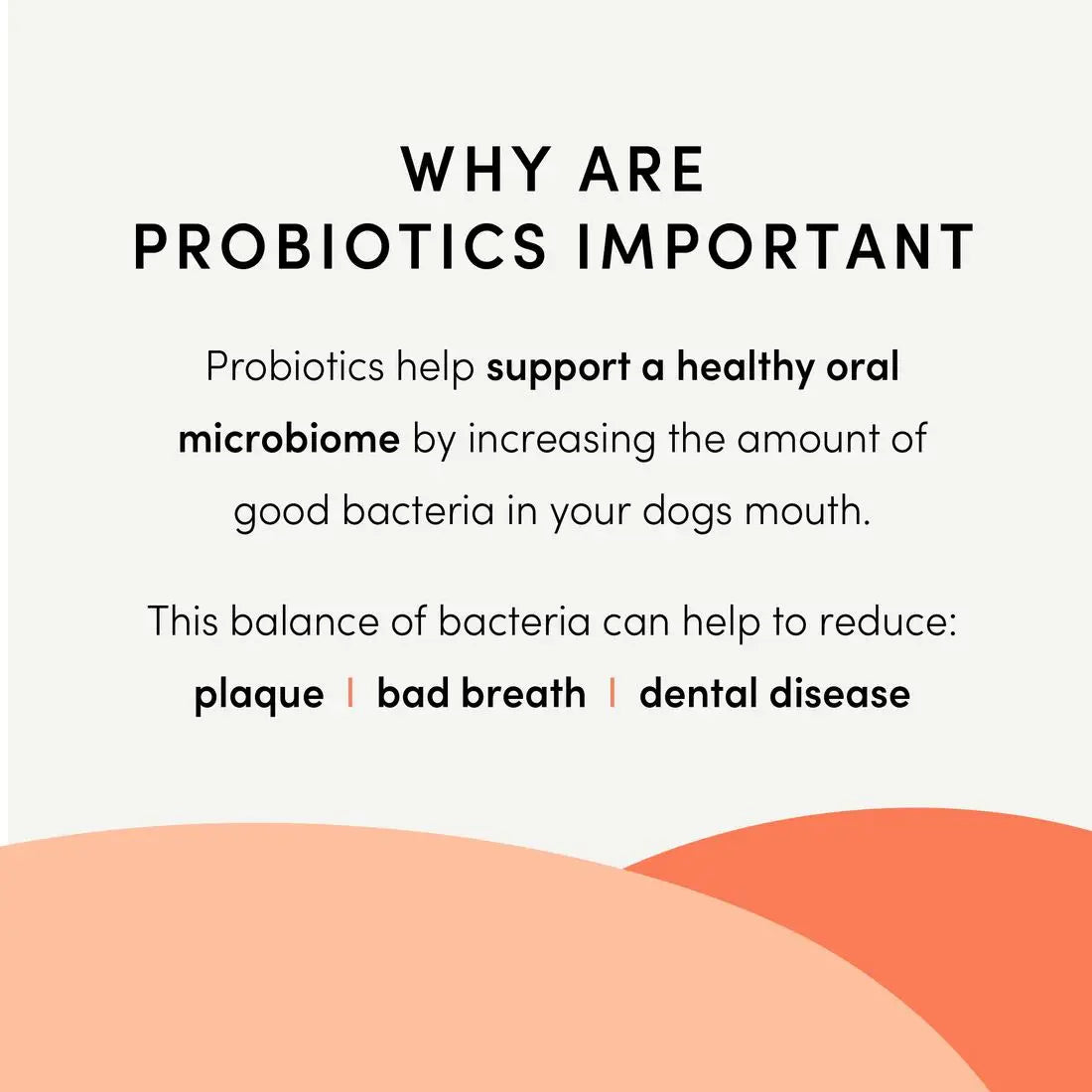 Crumps Plaque Busters Advanced Whole Mouth Care Dental Sticks With Probiotics Dog 10ct 9.5oz