Evanger's OrgaNOMics Chicken Dinner Grain-Free Pate Wet Cat Food 24/5.5oz
Sku:

TEVA10344S

Vendor: Evanger's
Attention all cat lovers! If you're searching for the perfect meal to satisfy your feline's sophisticated taste buds while providing them with a healthy, balanced diet, look no further than Evanger's OrgaNOMics Chicken Dinner Grain-Free Pate Wet Cat Food.

We understand that your cat deserves nothing but the best, which is why this delectable wet cat food is crafted with real chicken as the first ingredient. We believe in the power of nature's finest ingredients, which is why our recipe also includes organic carrots, organic peas, and organic sweet potatoes. It's like a gourmet feast in every can!

Not only is our OrgaNOMics Chicken Dinner Grain-Free Pate absolutely scrumptious, but it's also made right here in the USA. We take pride in supporting local farmers and using only the highest quality ingredients. We understand how important it is for you to know exactly what goes into your cat's food, which is why our recipe is free from grains, gluten, GMOs, preservatives, and fillers. It's a recipe you and your cat can trust.

But it doesn't end there. Our formula is carefully crafted to provide your furry best friend with a high-protein meal, just like nature intended. Cats are known for their carnivorous instincts, and our OrgaNOMics Chicken Dinner Grain-Free Pate taps into that primal need for meat. With the protein-packed chicken as the star of the dish, your cat will feel satisfied and energized, ready to pounce on endless adventures throughout the day.

Not only will this wet cat food provide your feline friend with all the essential nutrients they need, but it also promises a taste that will make their adorable whiskers twitch with delight. Every bite is like a little piece of heaven, as the smooth pate texture delivers an explosion of flavors that will leave your cat begging for more.

We know how important your cat's health is to you, which is why we've created OrgaNOMics Chicken Dinner Grain-Free Pate with their well-being in mind. By choosing our product, you're giving your furry companion the gift of good health, a luscious coat, and a radiant energy that will make every day feel like a new adventure.

So why wait? Treat your feline friend to the ultimate culinary experience with Evanger's OrgaNOMics Chicken Dinner Grain-Free Pate Wet Cat Food. With its high-quality ingredients, balanced nutrition, and irresistible taste, your cat will thank you with purrs, cuddles, and endless loyalty. Don't settle for ordinary – give your furry best friend the extraordinary meal they deserve.

Organic Carrots, Organic Peas, Organic Sweet Potatoes, Organic Guar Gum, Organic Egg, Organic Coconut Oil, Organic Vegetable Oil enhance this diet.
Good for hairballs and digestive health.
Made in the USA with zero grains or gluten for sensitive sidekicks.
A high-protein, balanced diet for cats that helps promote weight control.
The moisture in this wet food helps promote healthy skin and a lustrous coat.
View full details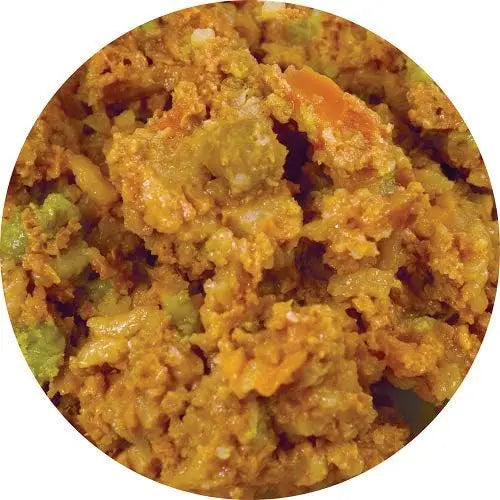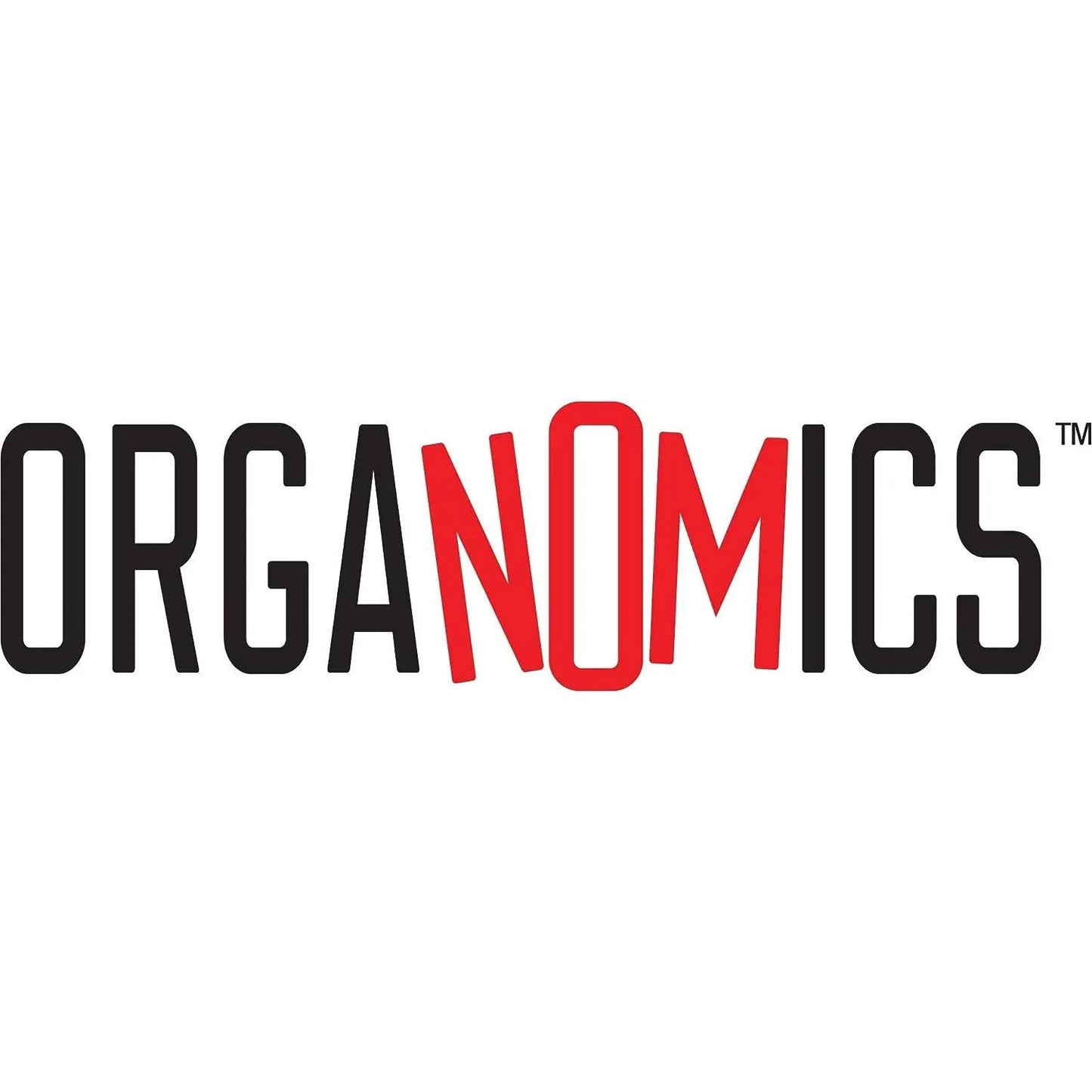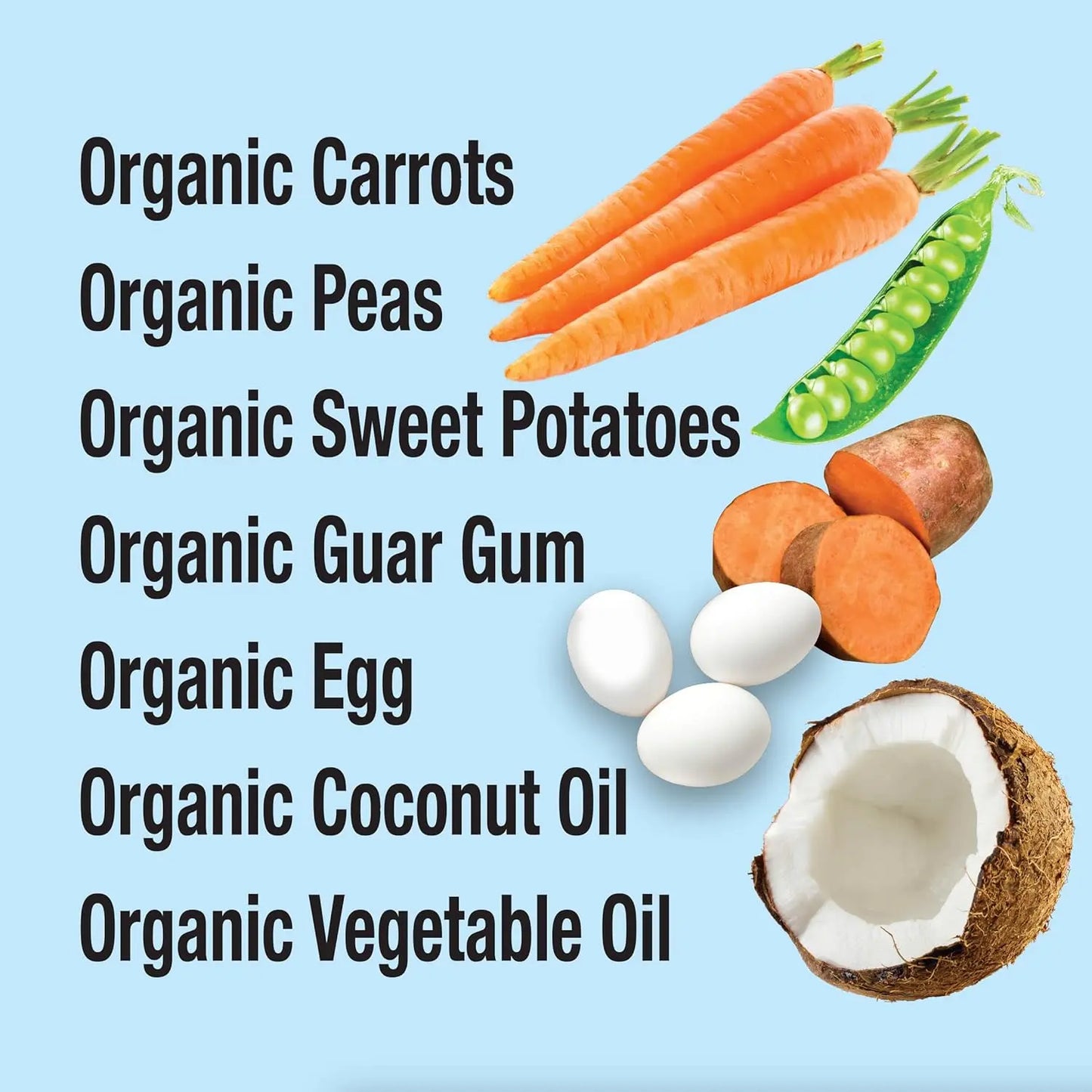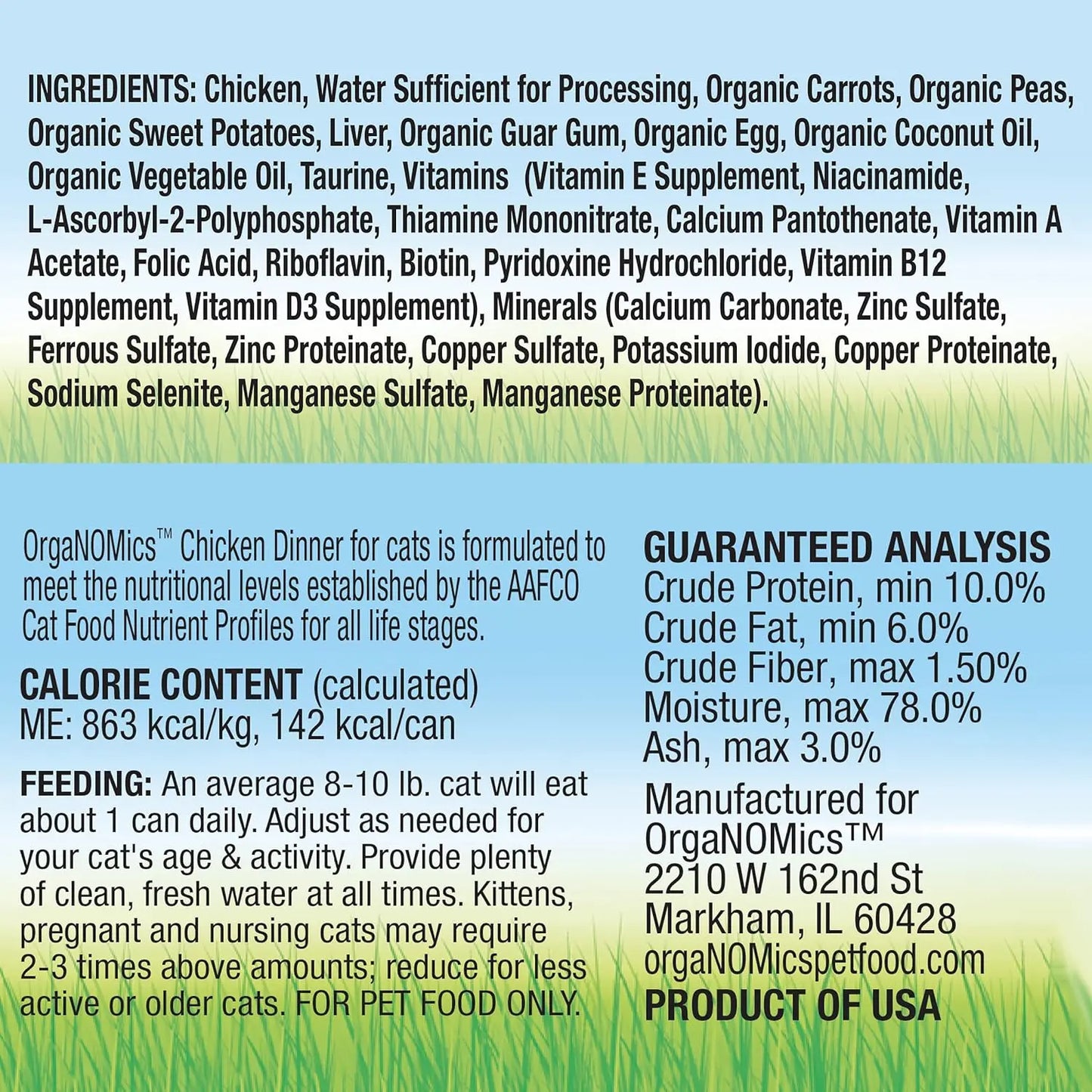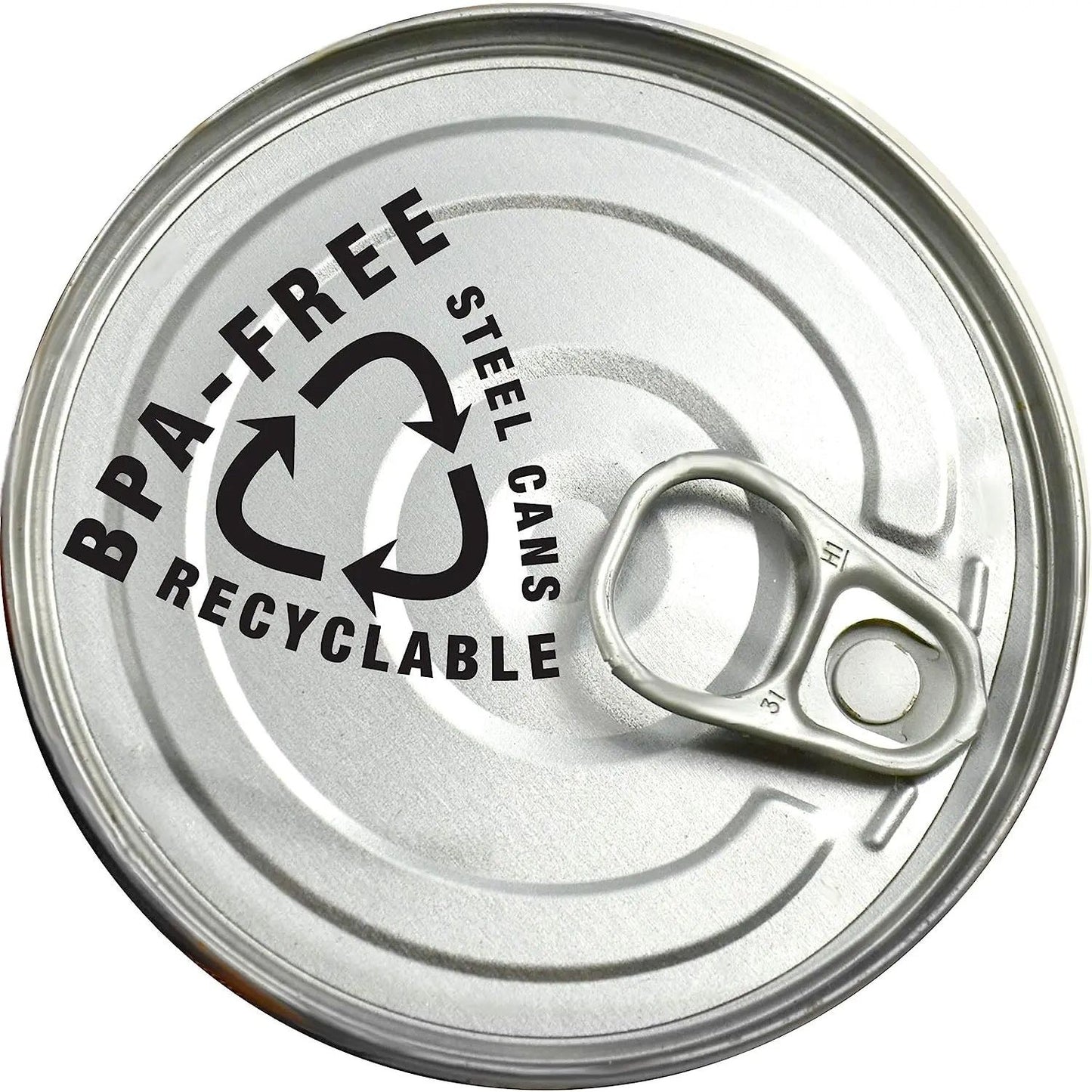 Evanger's OrgaNOMics Chicken Dinner Grain-Free Pate Wet Cat Food 24/5.5oz