Feeder Food Fish Smart Timer Automatic Aquarium Feeding Tank Auto Device
Sku:

TTAL0412S

Vendor: Talis Us
If you are an interior design fanatic with love for pets like I do, then you will love the idea of having an aquarium at home. The effect that they have on the set up of any room is amazing, and you are going to find it easy adding any other items to pair it with in the room.

 

Aquariums, however, do present us with a challenge to maintain the fish that are in it. Fish, just like any other pets, need to be fed after specific durations. The feeding technique for most people involves the pouring of feed in the aquarium. This takes time and is inconveniencing for the fish if you are not home. Your absence means they cannot be fed.

An automatic fish feeder serves feed to the fish without your presence. The feed is released at specific durations set when you attach it to the aquarium. You can attach the feeder in three ways, and this allows the use of the feeder on multiple aquariums of different sizes and shapes. One feeder will continue serving you even if you change the aquarium. The size of the aquarium is the only thing that needs to be suitable.

The fish feeder's feed tank is transparent. This feature helps to keep an eye on the amount offered in real time. This convenience allows you to refill the feed in the feeder as is required. Additionally, there is an alarm notification for when the feed runs out.

The feeder has a dual power supply feature that ensures there is uninterrupted power supply. The battery on the feeder is long-lasting as well. It can run an entire day without the need for a recharge. Charging the feeder is made convenient through a USB cable that comes attached in the package at delivery.

Take the stress off when it comes to feeding your fish. Add to cart now.
View full details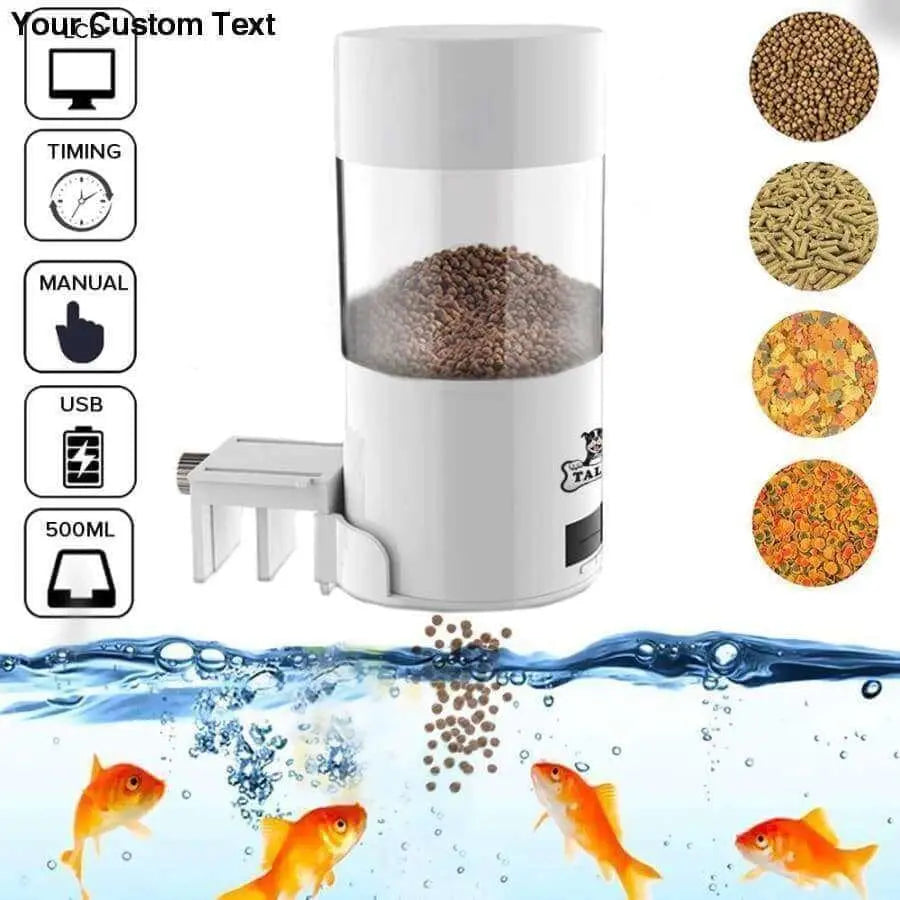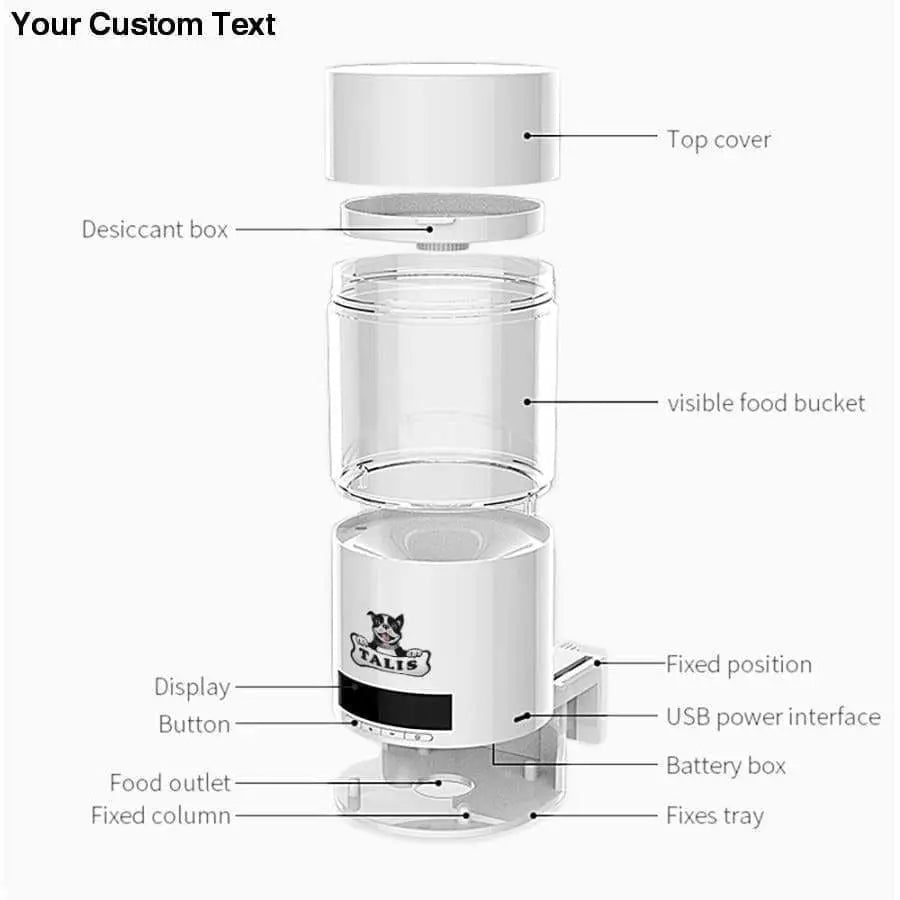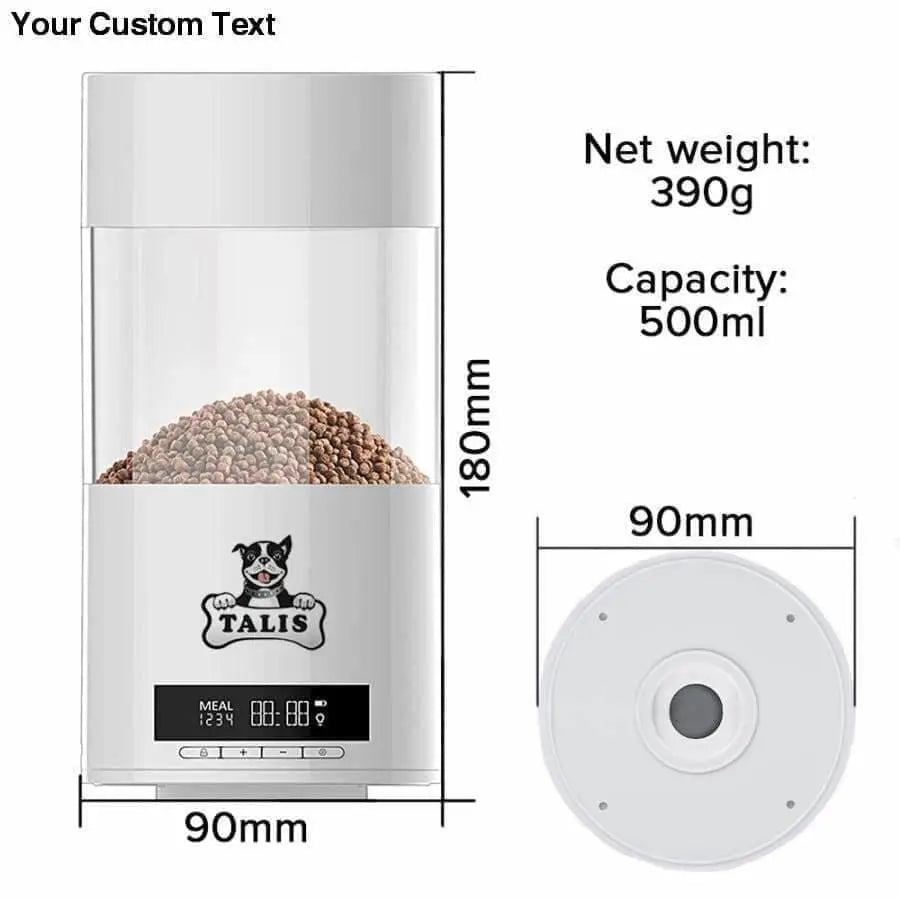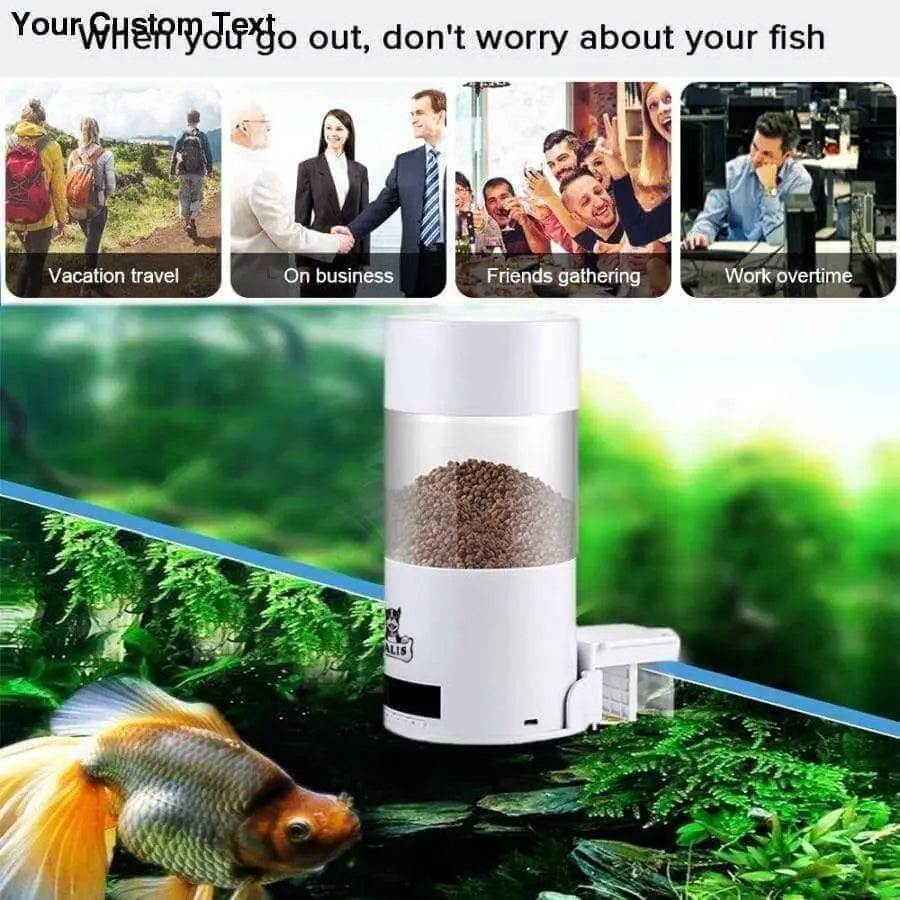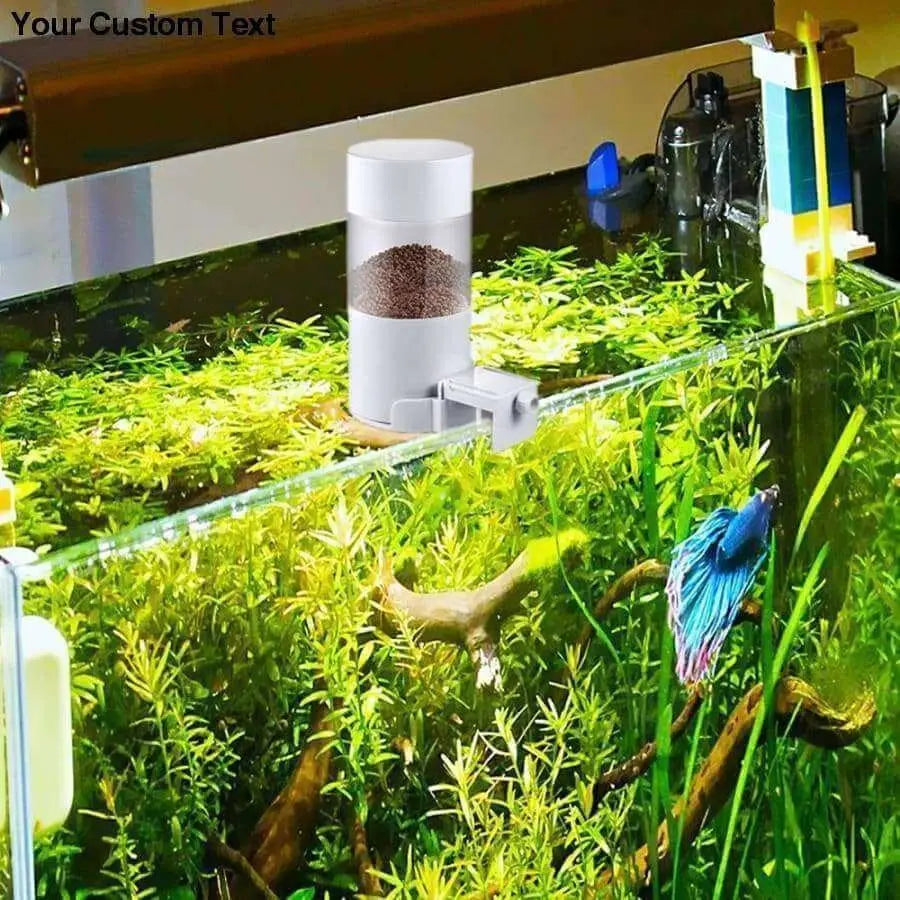 Feeder Food Fish Smart Timer Automatic Aquarium Feeding Tank Auto Device