Kangaroo Dogs Organic Turmeric Curcumin Dog Joint Supplement 8oz
Sku:

TKAN10751S

Vendor: Kangaroo Dogs
Introducing Kangaroo Dogs Organic Turmeric Curcumin Dog Joint Supplement, the ultimate solution to your furry friend's joint afflictions! Say goodbye to joint inflammation, arthritis, and digestive problems with our specially formulated and ultrasonically crafted liquid joint supplement.

We understand that seeing your beloved pup suffer from joint issues can be heart-wrenching. That's why we have gone the extra mile to create a product that will naturally alleviate their ailments and restore their joyous spirit. Our organic turmeric for dogs liquid supplement is a powerhouse in combating joint inflammation, arthritis, and mobility issues caused by age or injury.

Imagine witnessing your loyal companion run and play with newfound ease. Picture the joy on their face as they chase after their favorite toy, pain-free. With Kangaroo Dogs Organic Turmeric Curcumin Dog Joint Supplement, this dream becomes a reality.

But what sets us apart from other supplements on the market? Our innovative ultrasonic technology ensures maximum potency, guaranteeing that your furry friend receives the full benefits of our carefully selected organic ingredients. We don't believe in compromising on quality, and neither should you.

Gone are the days of forcing pills or capsules down your dog's throat. Our fast-absorbing liquid curcumin for dogs can easily be added to their meals or snacks, providing fast relief without any hassle. We understand the importance of convenience, and we've made sure that our supplement seamlessly integrates into your dog's daily routine.

Turmeric has long been revered for its incredible healing properties, and we have harnessed its power to bring comfort and vitality back into your dog's life. Our Kangaroo Dogs Organic Turmeric Curcumin Dog Joint Supplement is not just another product; it's a game-changer that will enhance the overall well-being of your furry family member.

Join the thousands of satisfied pet owners who have witnessed the transformation in their dog's happiness and mobility. Invest in their health and provide them with the love and care they trust you to give. Don't let joint discomfort hold them back any longer.

Choose Kangaroo Dogs Organic Turmeric Curcumin Dog Joint Supplement and unlock the boundless potential of your dog's joyous spirit. Get ready to see them run, jump, and play with vigor once again. Because when it comes to your furry friend's well-being, anything less than the best simply won't suffice. Let Kangaroo Dogs be the helping paw your dog deserves.
View full details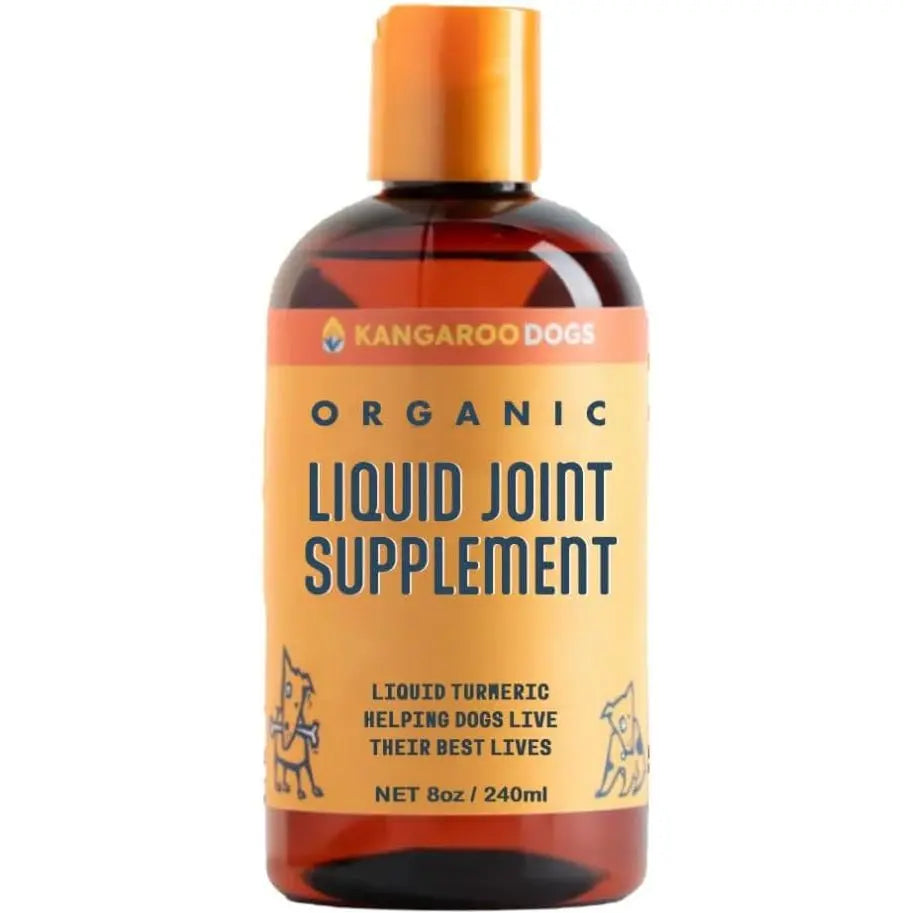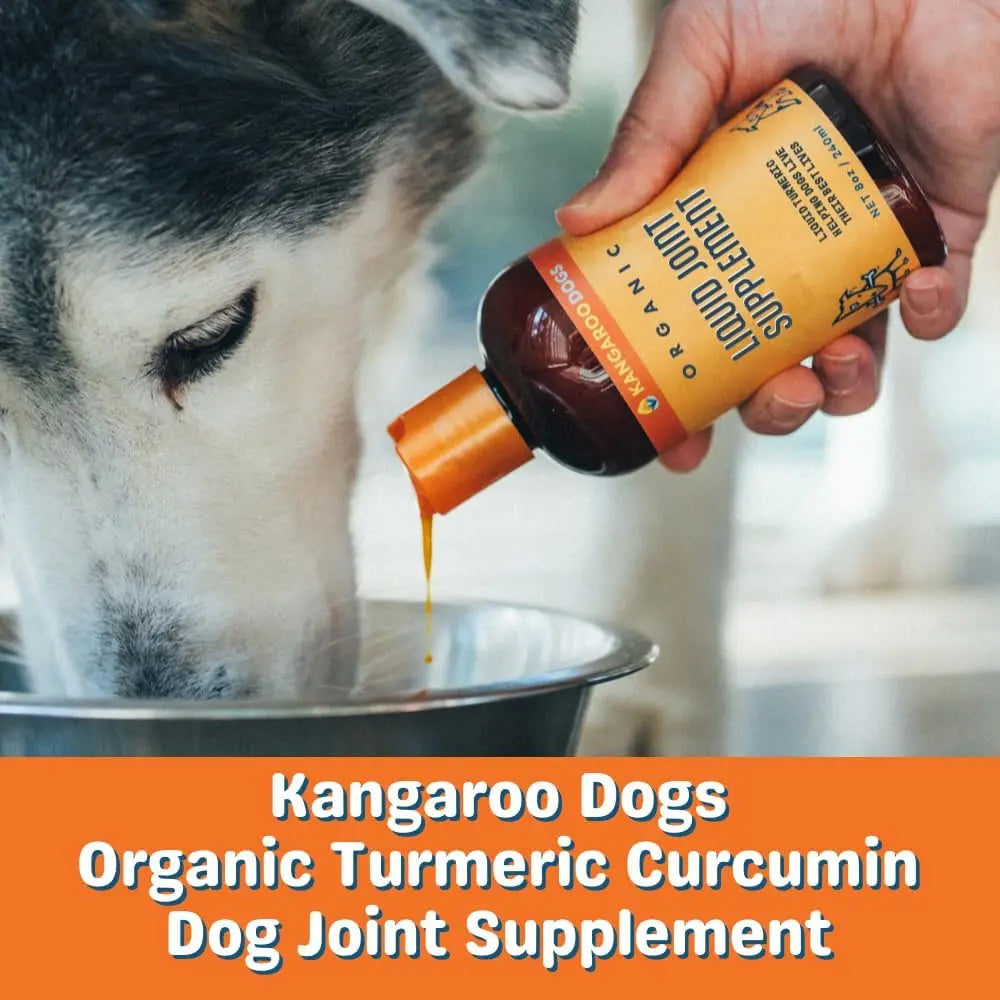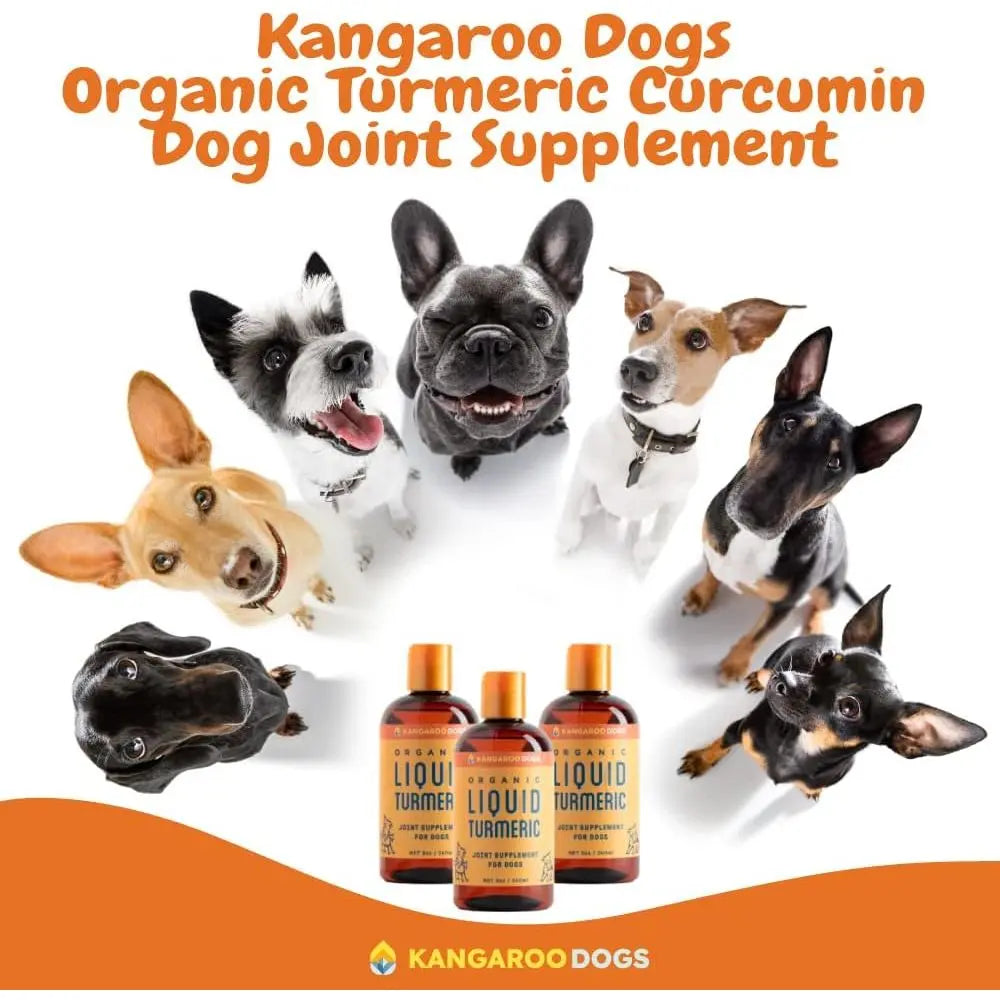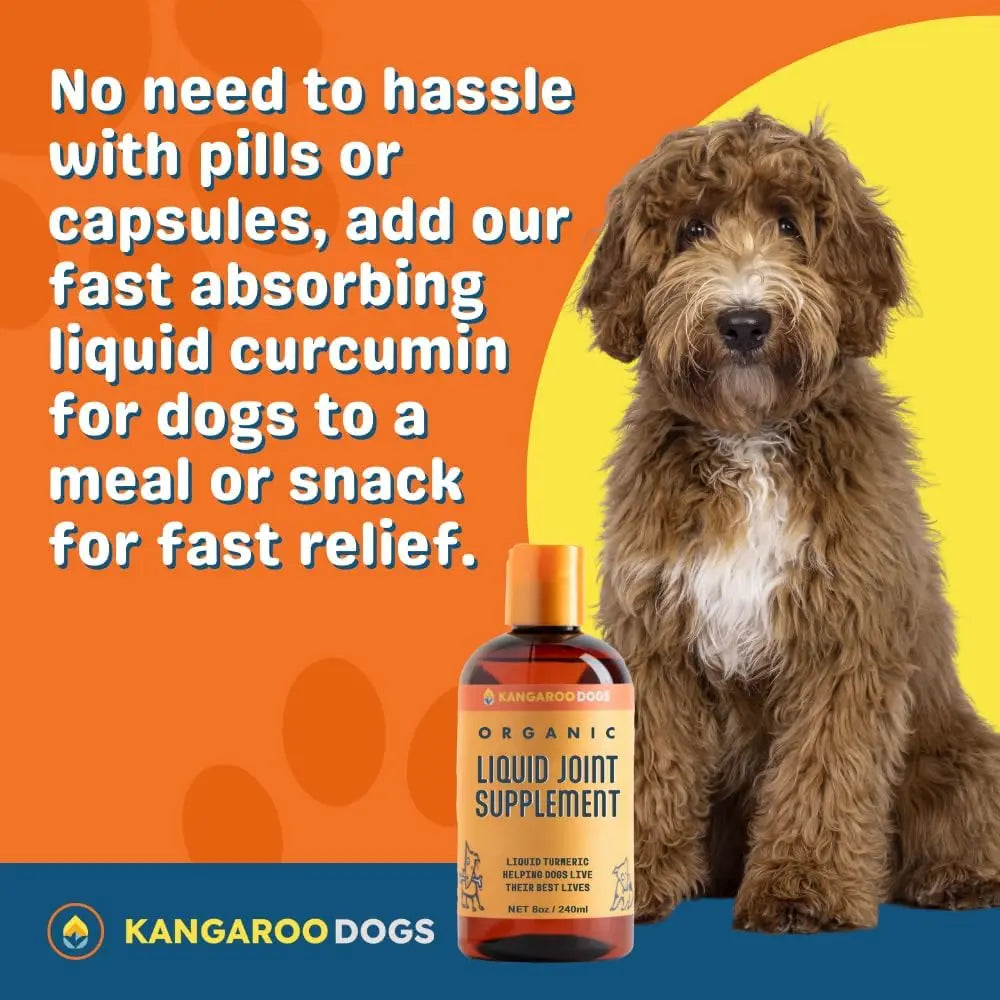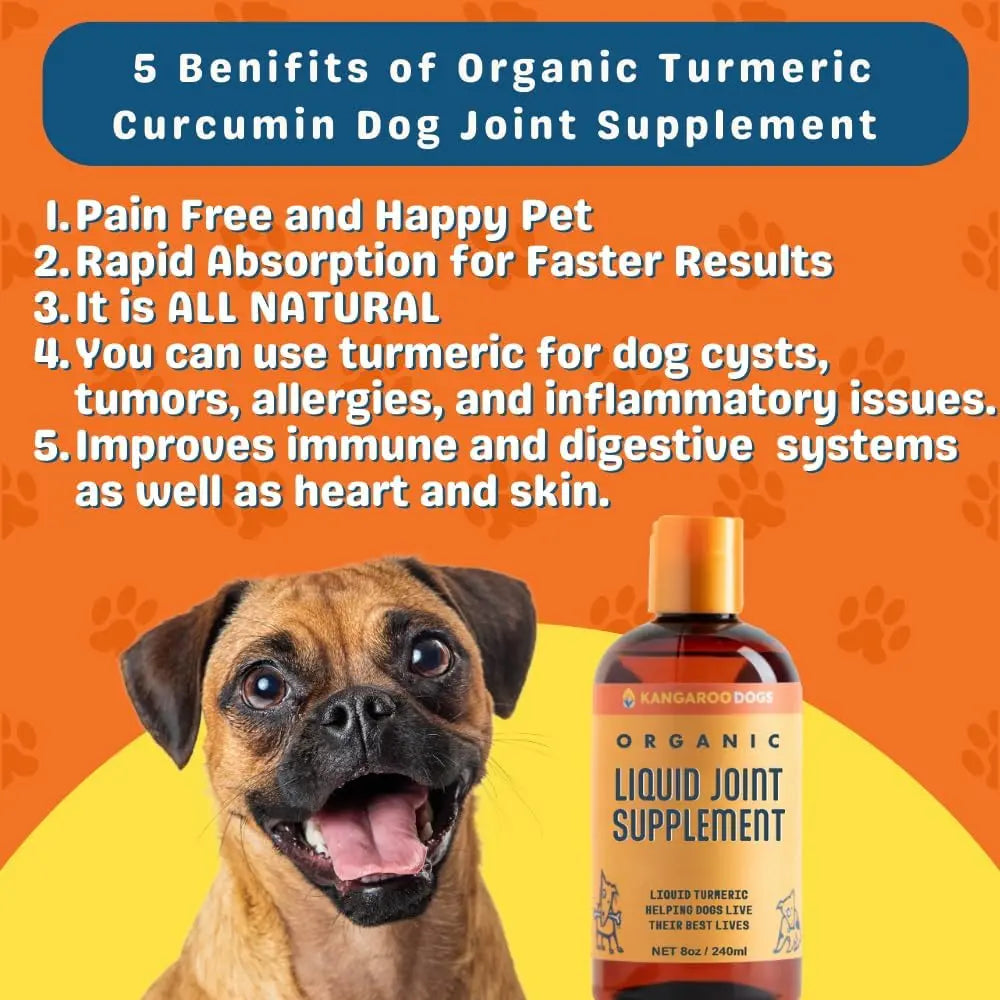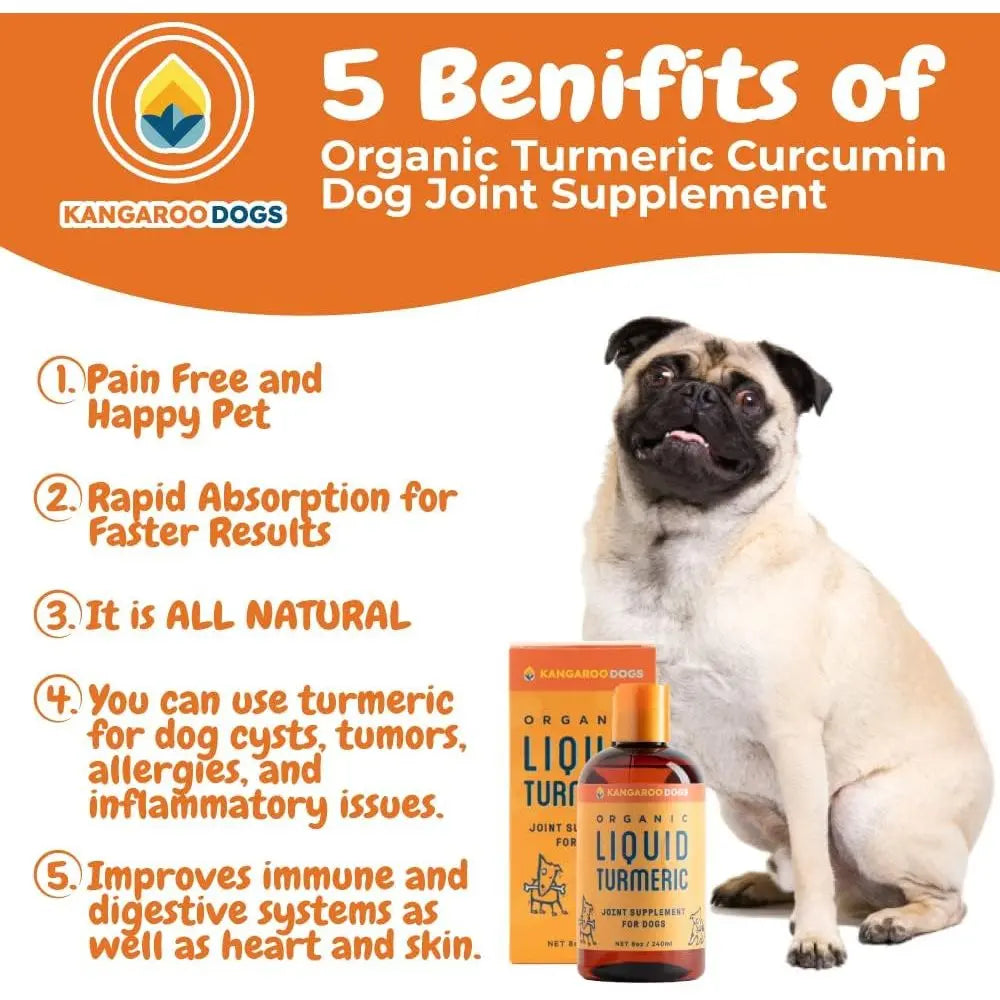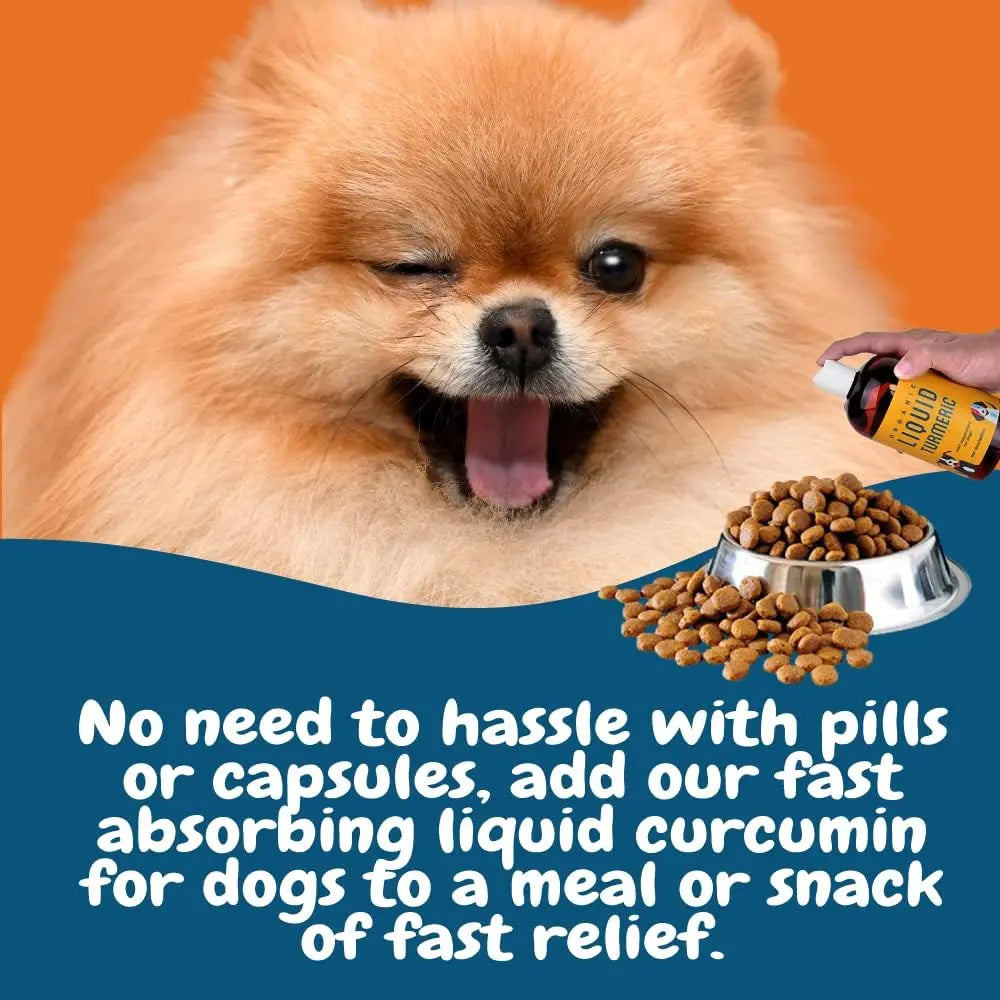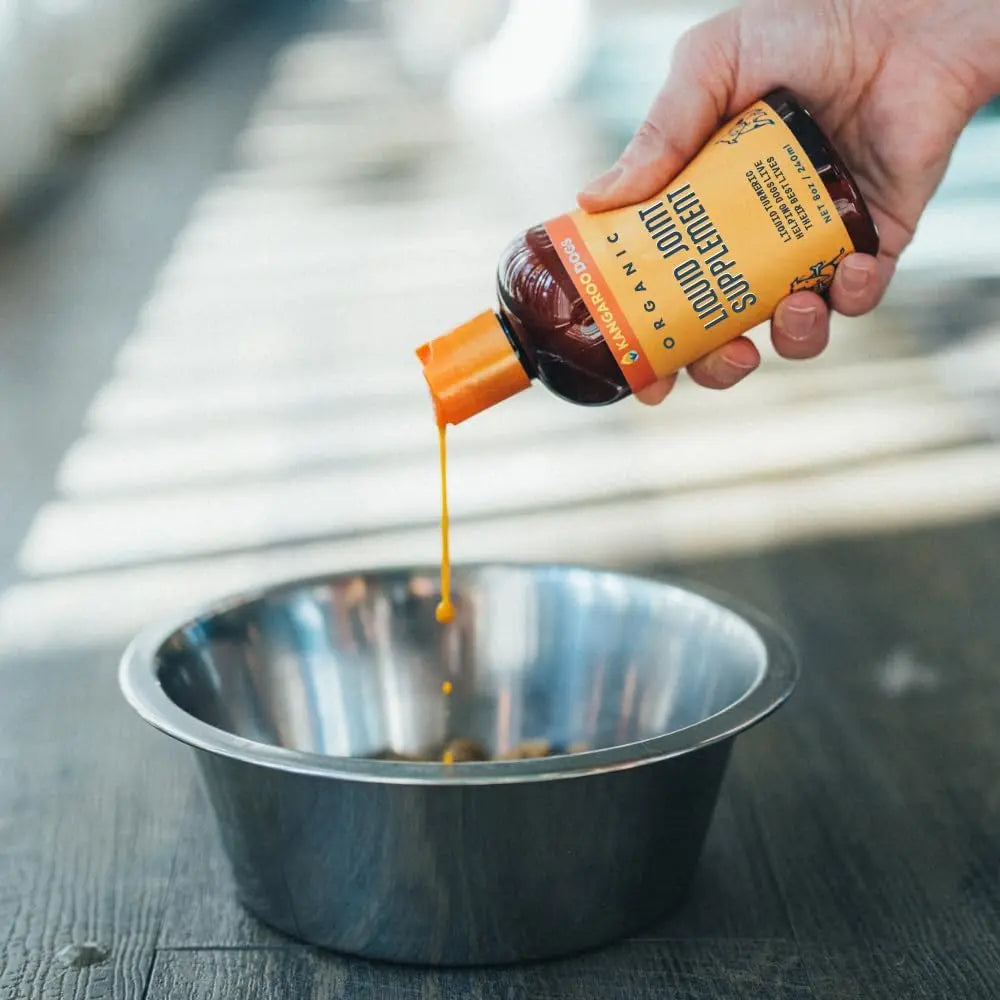 Kangaroo Dogs Organic Turmeric Curcumin Dog Joint Supplement 8oz