Love, Nala Digestion Health Supplement Cat Soft Chews 90 Count
Sku:

TLOV10557S

Vendor: Love Nala
Are you looking for a way to ensure your beloved cat enjoys optimal digestive health? Our Love, Nala Digestion Health Supplement Cat Soft Chews have you and your kitty covered! This specially-formulated snack is packed with beneficial digestive enzymes, making it an effective aid for cats with sensitive stomachs or those transitioning to new foods. Love, Nala Soft Chews not only make tummy troubles a thing of the past—they also contain natural ingredients designed to give your furry friend the healthiest life possible.

Each chew is infused with delectable ingredients that are sure to make your cat purr with delight. Formulated without any unnecessary fillers or by-products, our chews provide essential nutrients to promote healthy digestion without any worry. And because convenience is just as important as quality nutrition, each bag of soft chew supplements also includes probiotics for an extra immunity boost.

So why wait? Choose Love, Nala Digestion Health Supplement Cat Soft Chews and give your sweet feline the dietary support they deserve. With delicious flavor plus stellar digestive benefits, these tasty treats are purrfectly irresistible!

Lacto-Mos™ OA 100 mg
Gut Heath Enzyme Blend - Amylase, Protease, Lipase, Cellulase, Papain, Bromelain, Hemicellulase 100 mg
Fructooligosaccharides (FOS) 20 mg

OTHER INGREDIENTS: Brewer's Yeast, Chicken, Chicken Fat, Chicken Liver Hydrolysate, Citric Acid, Coconut Glycerin, Granulated Plasma, L-Lysine, Mixed Tocopherols, Natural Chicken Flavoring, Palm Fruit Oil, Porcine Plasma, Powdered Cellulose, Rosemary Extract, Sorbic Acid, Sunflower Lecithin, Tapioca Flour, Whole Egg.
View full details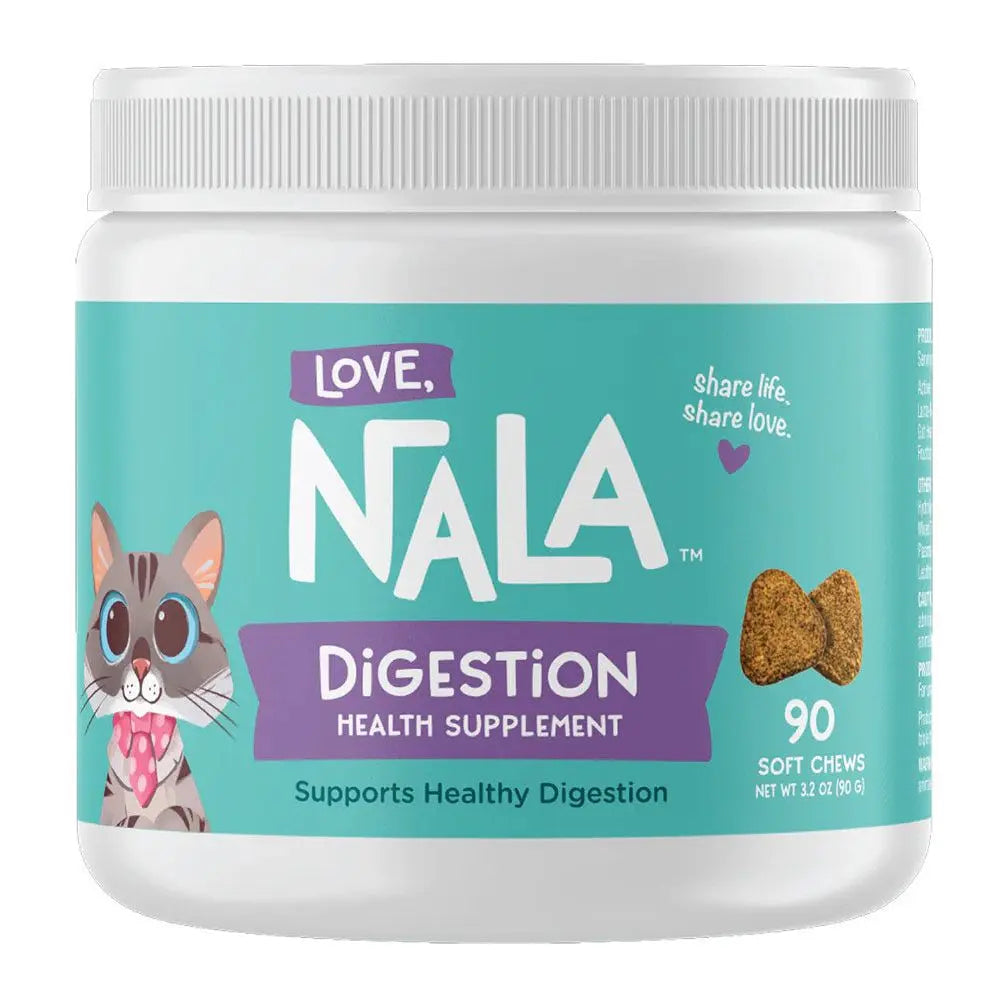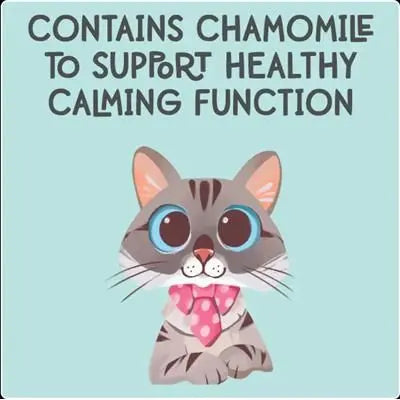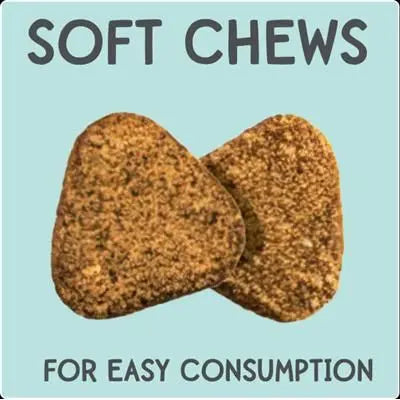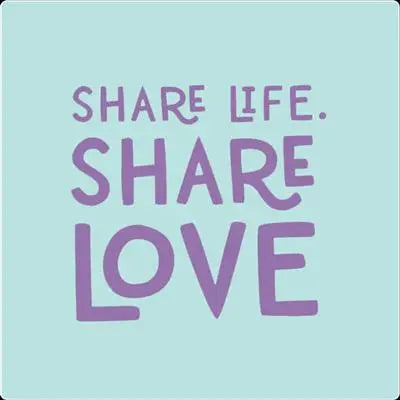 Love, Nala Digestion Health Supplement Cat Soft Chews 90 Count