Lugarti Bioactive Vivarium Soil Revitalizer 2.54 oz
Sku:

TLUG10312S

Vendor: Lugarti
Lugarti's Bio-Soil Revitalizer replenishes essential nutrients in your bioactive soil that naturally diminish over time through plant uptake. It also restores microbial activity, which re-energizes the heatlh of your soil and gives your plants a much needed boost so they continue to grow strong and healthy. It's the perfect solution for an established vivarium with live plants that may have slowed down on growth and or not looking so heatlhy.
Safe for all Reptiles, Amphibians, Isopods and Springtails.
Instructions For Use: Bio-Soil Revitalizer is to be used after six months of a vivarium being established, and every 6 months thereafter. Simply add 2 Tbsp (18g) per 10qt of Bioactive Reptile Soil and mix well, then water to activate. Store in a cool, dry place. Keep out of reach of children.
Ingredients: Organic Worm Castings, Organic Humic Acid, Organic Insect Frass, Calcium Carbonate, Azomite, Endo Mycorrhizal Fungi Blend: (Rhizophagus irregularis, Rhizophagus aggregatus, Rhizophagus proliferum, Rhizophagus clarus, Claroideoglomus etunicatum), Bentonite Clay.
View full details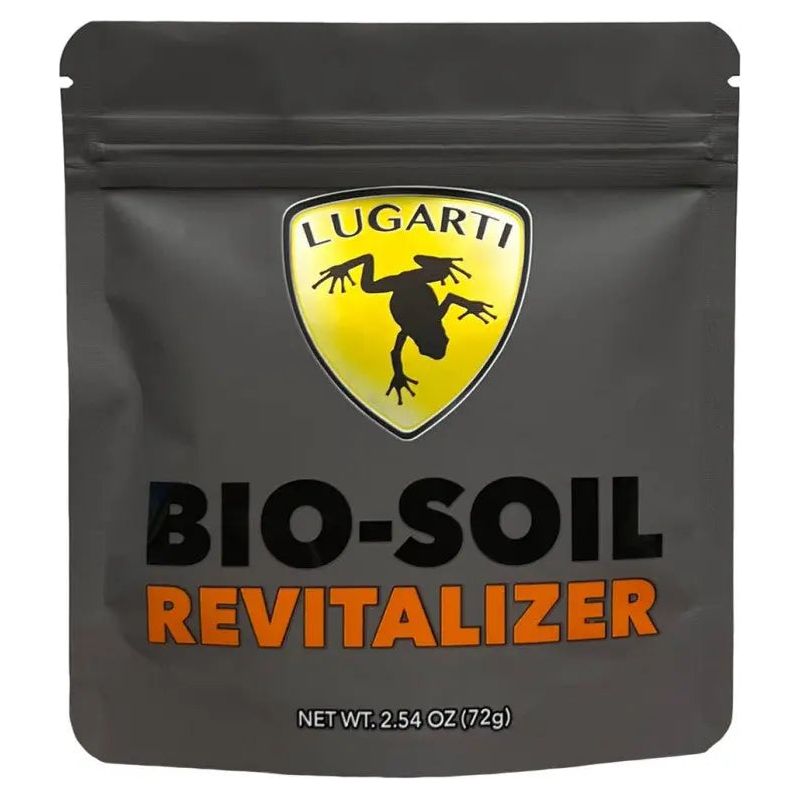 Lugarti Bioactive Vivarium Soil Revitalizer 2.54 oz