Mika & Sammy's The Gourmet Sample Pack Dehydrated Dog Treats
Sku:

TMIK10287S

Vendor: Mika & Sammy's
Are you looking to tantalize and treats your pup's taste buds? Then look no further than Mika & Sammy's The Gourmet Sample Pack Dehydrated Dog Treats! Our sample pack is made with all-natural ingredients, which includes real meats such as turkey, chicken, beef, and sardine. We care deeply about appearance and nutrition for your pup, so we dehydrated the treats instead of using chemical additives or preservatives to ensure that only the highest quality ingredients make it into every bite.

The fun doesn't stop there - our sample pack includes a variety of shapes, sizes, textures and flavors. Whether it's crunchy morsels, chewy strips or juicy cubes - your pup will be sure to please! Crafted in small batches with limited ingredients (no fillers!) and oven-baked at low temperatures until lightly crispy – puppies of all sizes can safely enjoy our snacks without worry.

At Mika & Sammy's we are proud to offer only the best treats for your fury family members. Don't wait any longer - grab our Gourmet Sample Pack today and watch their eyes light up with joy over these delicious morsels!

Our Gourmet Sample Pack includes:

1 oz of our best-selling Uncle Justy's Just Chicken jerky (1 ingredient only)

1 small smoked marrow bone (1 ingredient only)

1 6-inch hickory smoked bully stick (1 ingredient only)

All of these treats are made by us here in Philadelphia, PA, packed by hand and all-natural.

We smoke and dehydrate ourselves, and never use any preservatives whatsoever, not even so called "natural ones."

Pup is just one whiff away from loving healthy, tastier treats!
View full details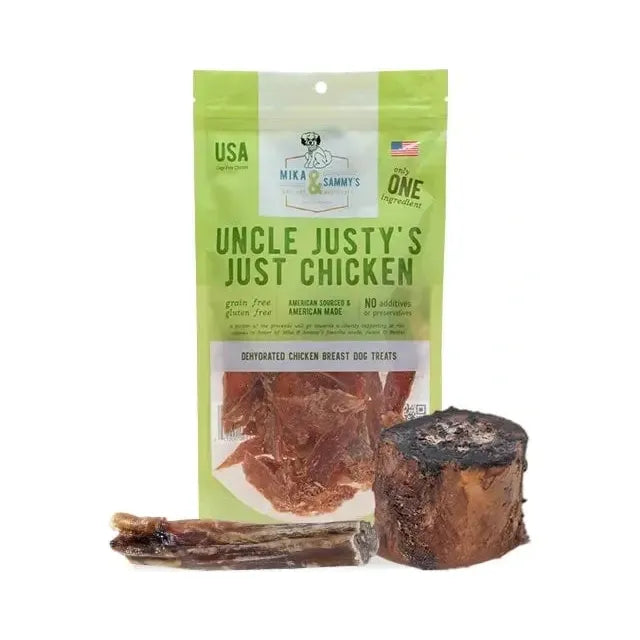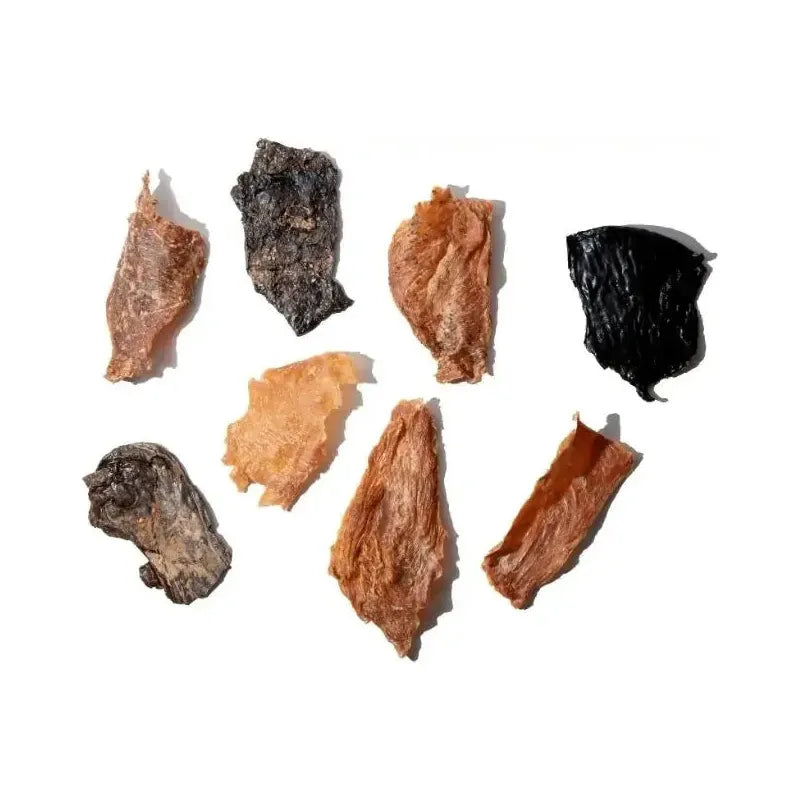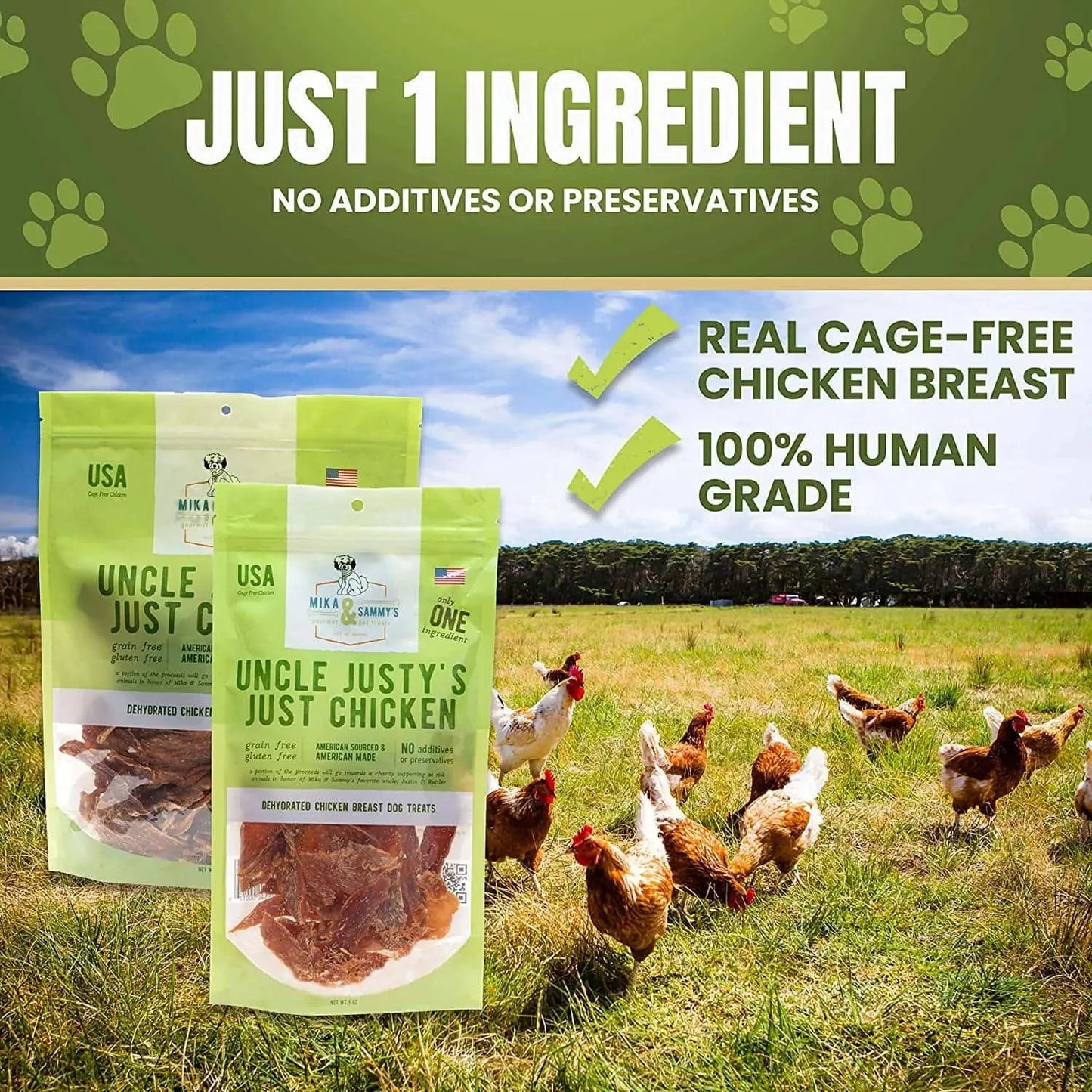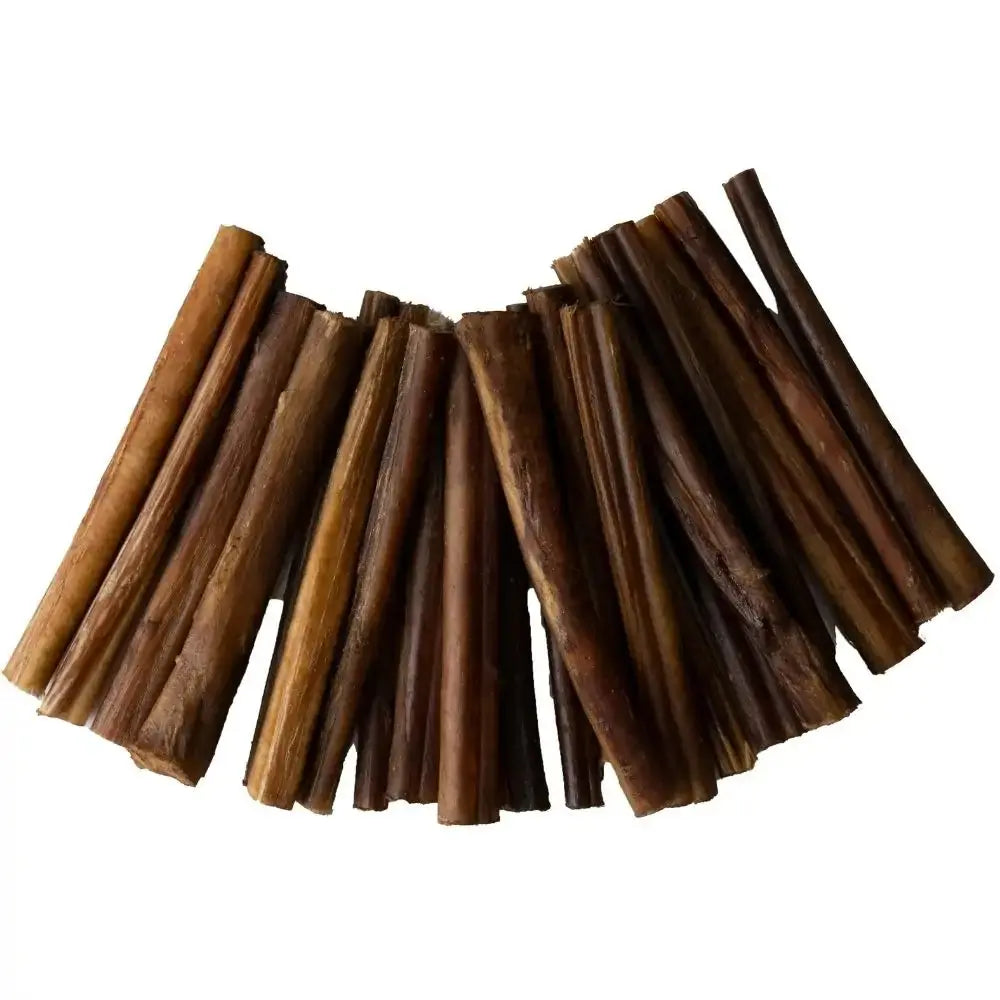 Mika & Sammy's The Gourmet Sample Pack Dehydrated Dog Treats