Natoo Biscuits Coconut and Mango Flavor BIG BITES Dog Recipe 8-oz
Sku:

TNAT8764S

Vendor: Natoo
Do you want your dog to have a healthy and flavorful snack option? Well, let us introduce to you Natoo's Coconut and Mango Flavor BIG BITES Dog Recipe! We all share special moments with our furry friends, moments that require tasty but nutritious treats. Natoo Biscuits combines quality ingredients with flavor, so your pup can be healthy as he/she nibbles away!

Combining coconut and mango flavors this biscuit is especially indicated for bigger dogs, as it contains all of the important nutrients they need. Supplement your pup's intestinal health by giving him/her all of the nutrients that aid the digestion process! Support his/her immunity system so they can stay active and full of energy while having fun playing in the park or just chilling at home! The key to healthy skin and fur is making sure it gets all essential vitamins and minerals, which this recipe provides! Lastly, canine oral health won't be an issue since this delicious biscuit also helps keep plaque away from their pearly whites.

Live life with your best buddies to the fullest by giving them what they deserve: once-in-a-lifetime treats that are both yummy and nutritious! With Natoo's Coconut & Mango BIG BITES Dog Recipe there's no doubt your puppy will love every single bite!
View full details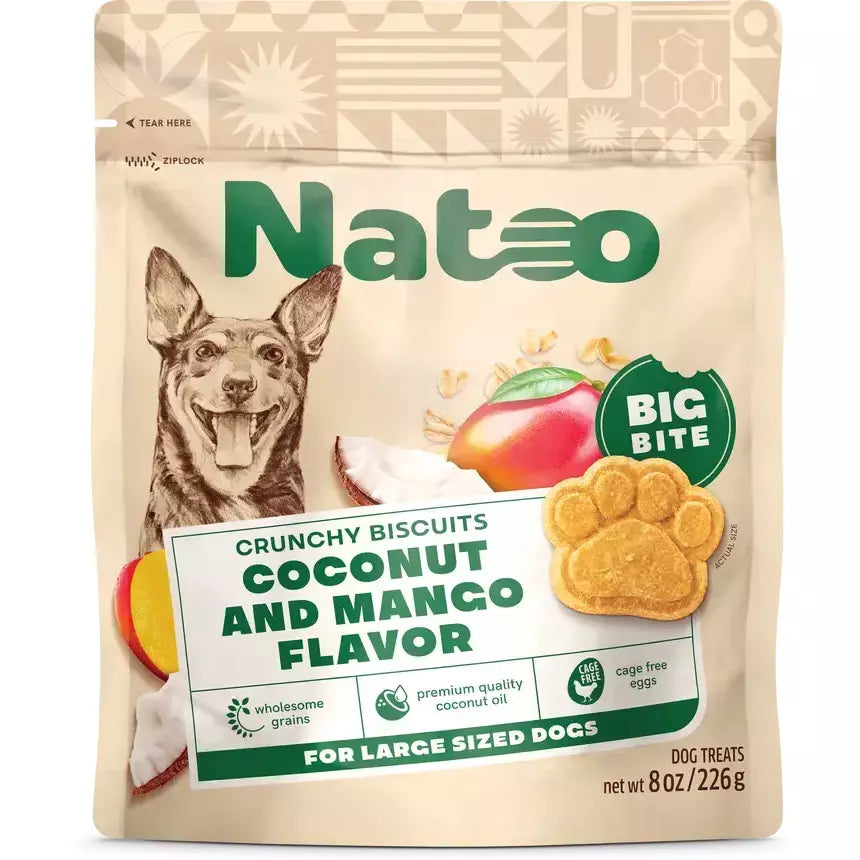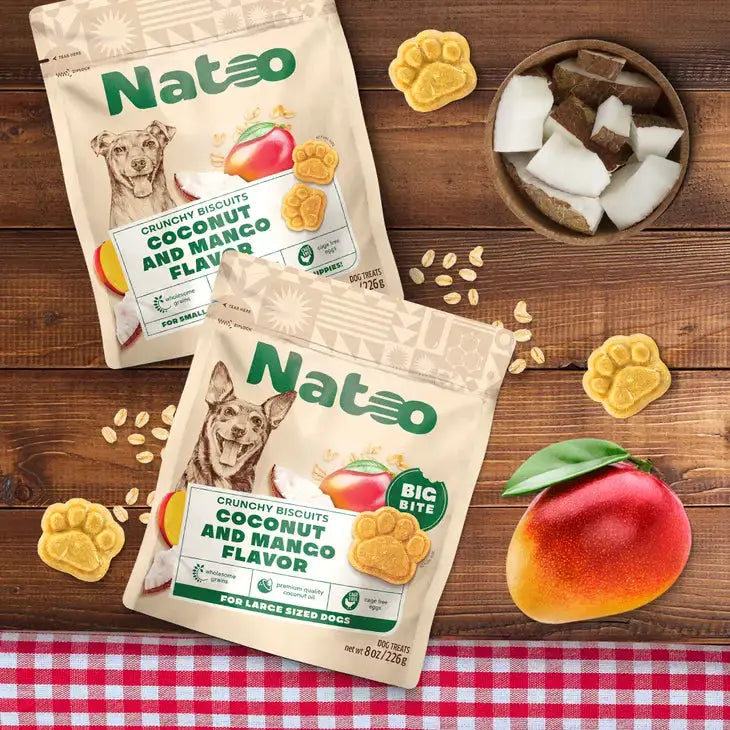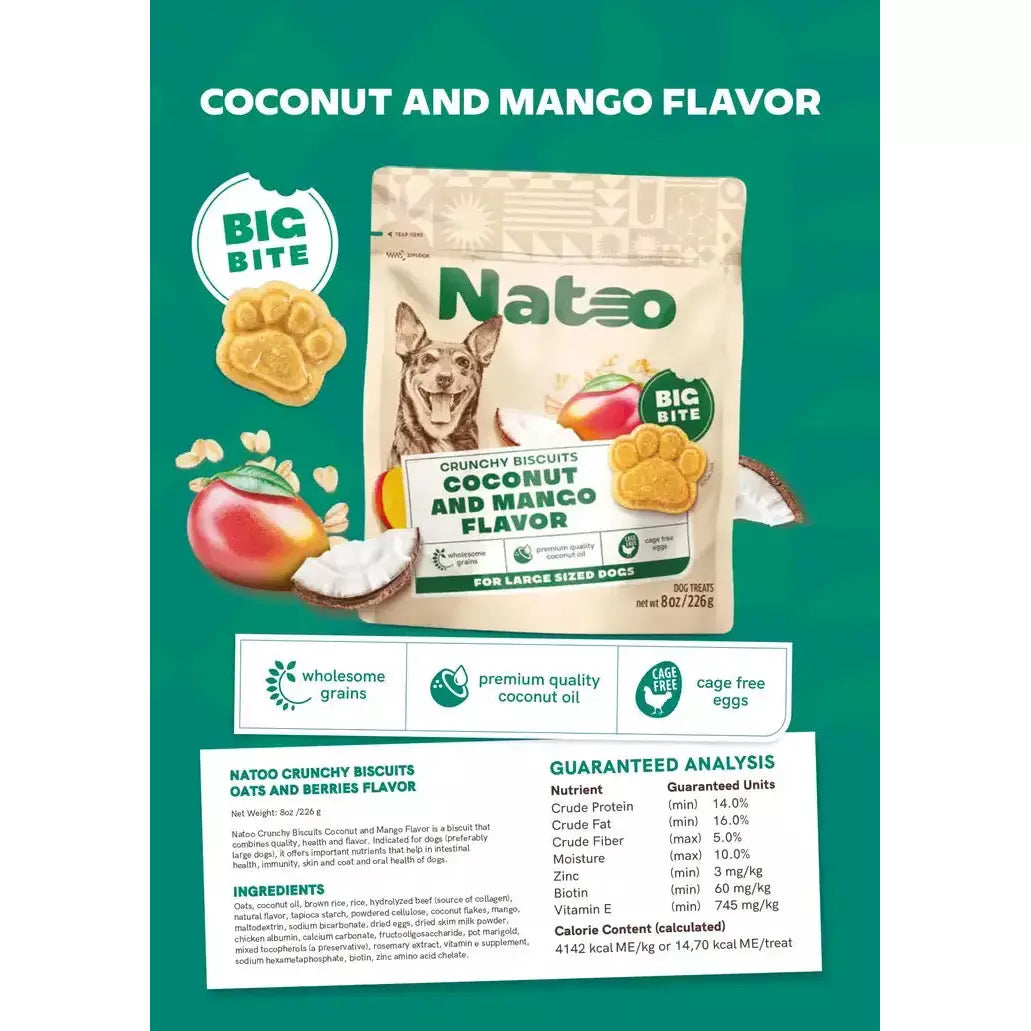 Natoo Biscuits Coconut and Mango Flavor BIG BITES Dog Recipe 8-oz