Nekton Drosophila Concentrate Breeding Fruit Flies
Sku:

TNEK2724S

Vendor: Nekton
NEKTON-Drosophila-Zuchtkonzentrat is a prefabricated compound made from different vitamins, yeast and one colorant. With this breeding concentrate, a high-quality and effective basis for breeding fruit flies as a source of nutrition for reptiles is produced within seconds, simply by mixing it with warm water. Healthy, high-quality, large feed animals develop thanks for the vitamins contained. These fruit flies are significantly better perceived by the reptiles when feeding due to the colorant contained in NEKTON-Drosophila-Zuchtkonzentrat. Use: 1 part NEKTON-Drosophila-Zuchtkonzentrat is mixed with 1.5 - 2 parts warm water by stirring.

The fruit fly (drosophila) grow, depending on species or breed, up to 3.5 cm long and approx. 1 mm thick. The male has a black end segment, the female a brown end segment. Approximately the same-sized maggots hatch from the approx. 0.55 mm long and 0.2 mm wide white eggs, which grow to approx. 5 mm long after three molts. Breeding with NEKTON-Drosophila-Zuchtkonzentrat is very easy and does not require much effort. A new formula is prepared without cooking. Use: 1 part NEKTON-Drosophila-Zuchtkonzentrat is mixed or stirred briefly with 1.5 - 2 parts warm water (22-25 °C) - and then the breeding paste is ready. It couldn't get easier than this! No complex cooking, no odors when preparing the paste.

Adding a few drops of vinegar (fruit vinegar) accelerates breeding. The thickness of the paste can be controlled by adding water. The prepared paste will liquefy again after a few days. This is intended to provide optimal living conditions for the maggots.

The room temperature for breeding should be approx. 22-25 °C. Egg deposition by the fruit flies ceases at higher temperatures.
View full details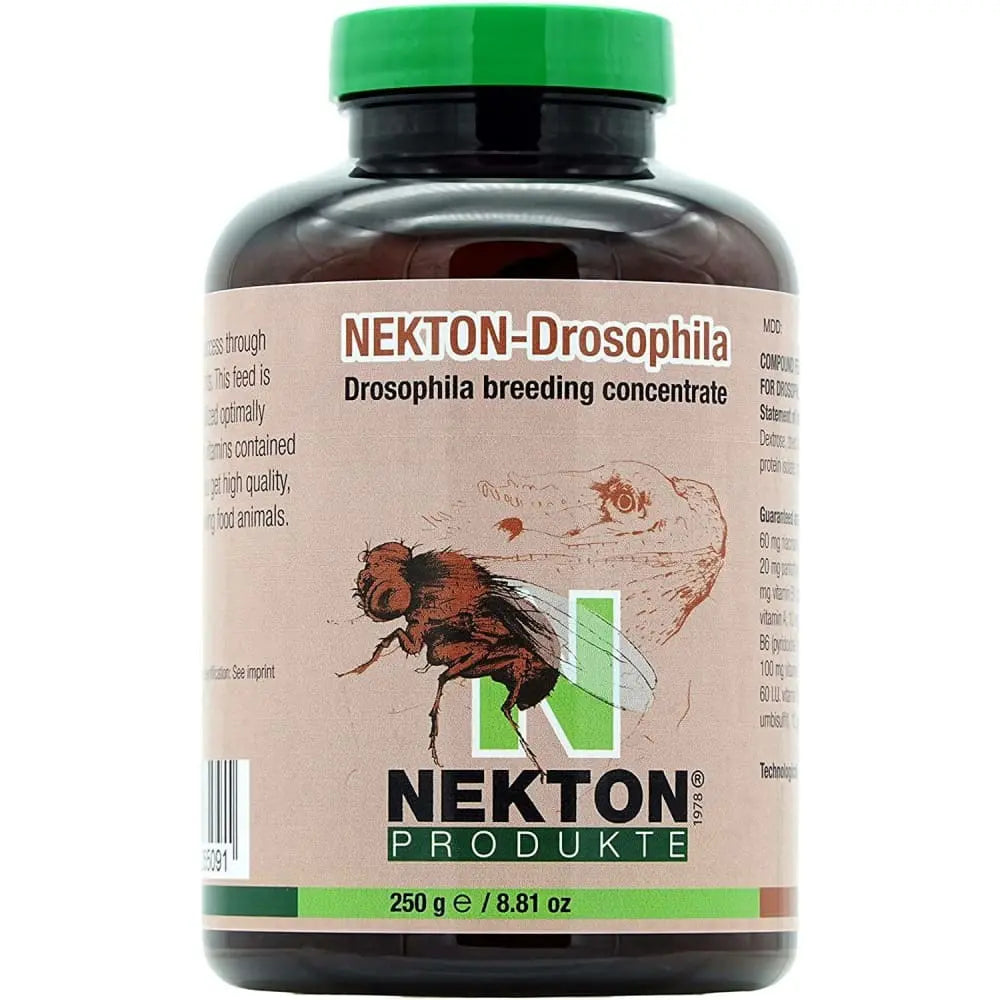 Nekton Drosophila Concentrate Breeding Fruit Flies