Nutri-Vet Probiotics for Dogs 60 ct
Sku:

TNUT10341S

Vendor: Nutri-Vet
Nutri-Vet Probiotics capsules for dogs combine multiple, live, "friendly" bacteria with the prebiotic inulin, a natural ingredient that beneficially stimulates the growth of good bacteria. This powerful combination helps support a strong immune system and promote vitality in dogs of all ages.

Helps maintain the balance between good and bad bacteria.
Prebiotic inulin promotes the growth of good bacteria
Lactobacillus alters the intestinal environment making it unsuitable for unfriendly bacteria.
Bifidobactenum helps retard the colonization of certain foreign or harmful bacteria in the colon.
Streptococcus appears to reduce the amount of nitrite in the body.
View full details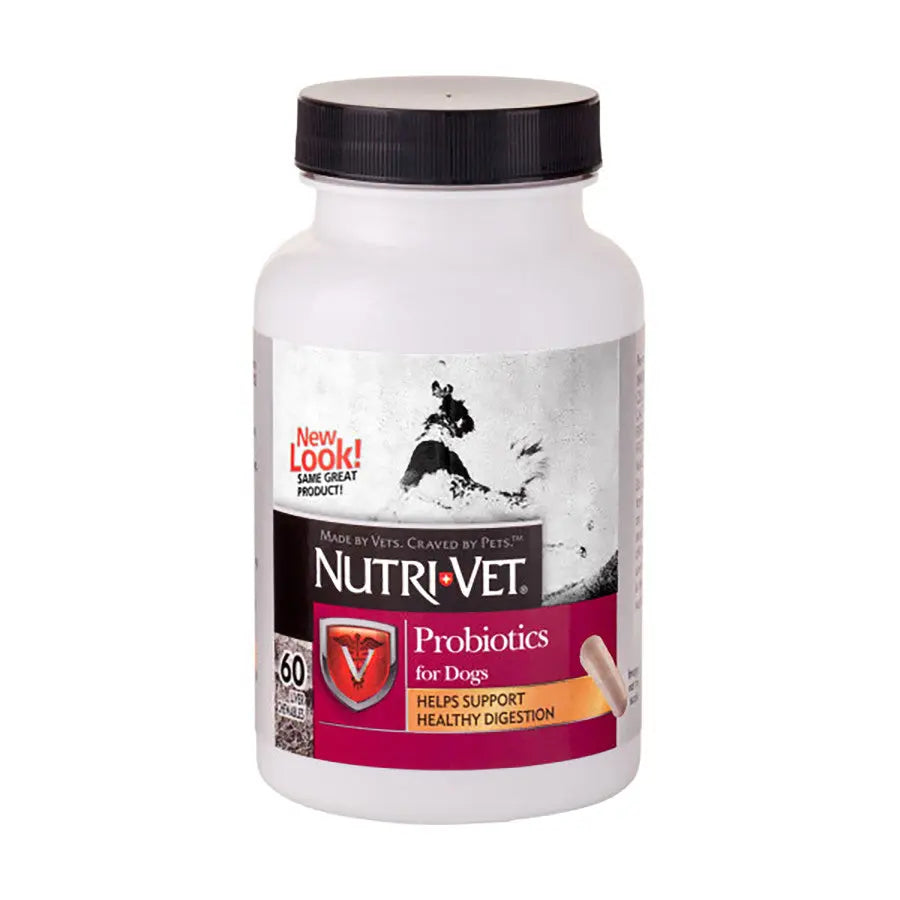 Nutri-Vet Probiotics for Dogs 60 ct