Penn-Plax AquaSphere Aquarium for Freshwater and Saltwater Filtration System and LED Light Display
Sku:

TPEN1695S

Vendor: Penn-Plax Aqua
AWARD WINNING: We're proud to announce that our AquaSphere 360 Aquariums were awarded as the winners of the 2019 Global Pet Expo New Product Showcase. In addition to their sleek and modern design, these bowl shaped tanks are constructed from scratch resistant polycarbonate. They're great for Freshwater and Saltwater setups.
LOOK MA, NO HANDS: Liven things up with an array of low voltage LED lights. Each AquaSphere 360 Aquarium features 13 LED bulbs hidden inside the black lid. The 13 bulbs consist of 1 White and 12 Blue. There's no need to worry about losing another remote; the built-in motion sensors allow you to alternate light settings with a wave of the hand.
MORE THAN JUST A FISHBOWL: Along with the LED Lighting, our AquaSphere 360 Aquariums also feature an integrated filtration system connected through the top lid, complete with a submersible water pump and detachable protein skimmer (for saltwater / marine setups). Although each unit comes with a Bio-Sponge, the top lid contains 2 customizable media trays for aquarium filtration.
DON'T LET YOUR EYES DECEIVE YOU: No picture can do these AquaSphere 360 Aquariums justice, which includes capturing their size. Unlike traditional fishbowls, these tanks are rather large. The 24 Gallon Model (AS362) measures at 23.6" (Dia) x 17.9" (H). Furthermore, they're made of strong, durable polycarbonate, and are viewable from every angle.
AVAILABLE IN 3 SIZES: Our AquaSphere 360 Aquariums are available in 3 sizes: 10 Gallon Capacity = 17.7" (Dia) x 14.4" (H), 14 Gallon Capacity = 19.7" (Dia) x 15.6" (H), and 24 Gallon Capacity = 23.6" (Dia) x 17.9" (H).
View full details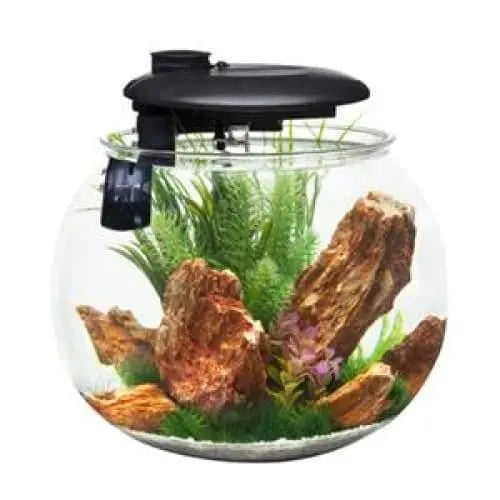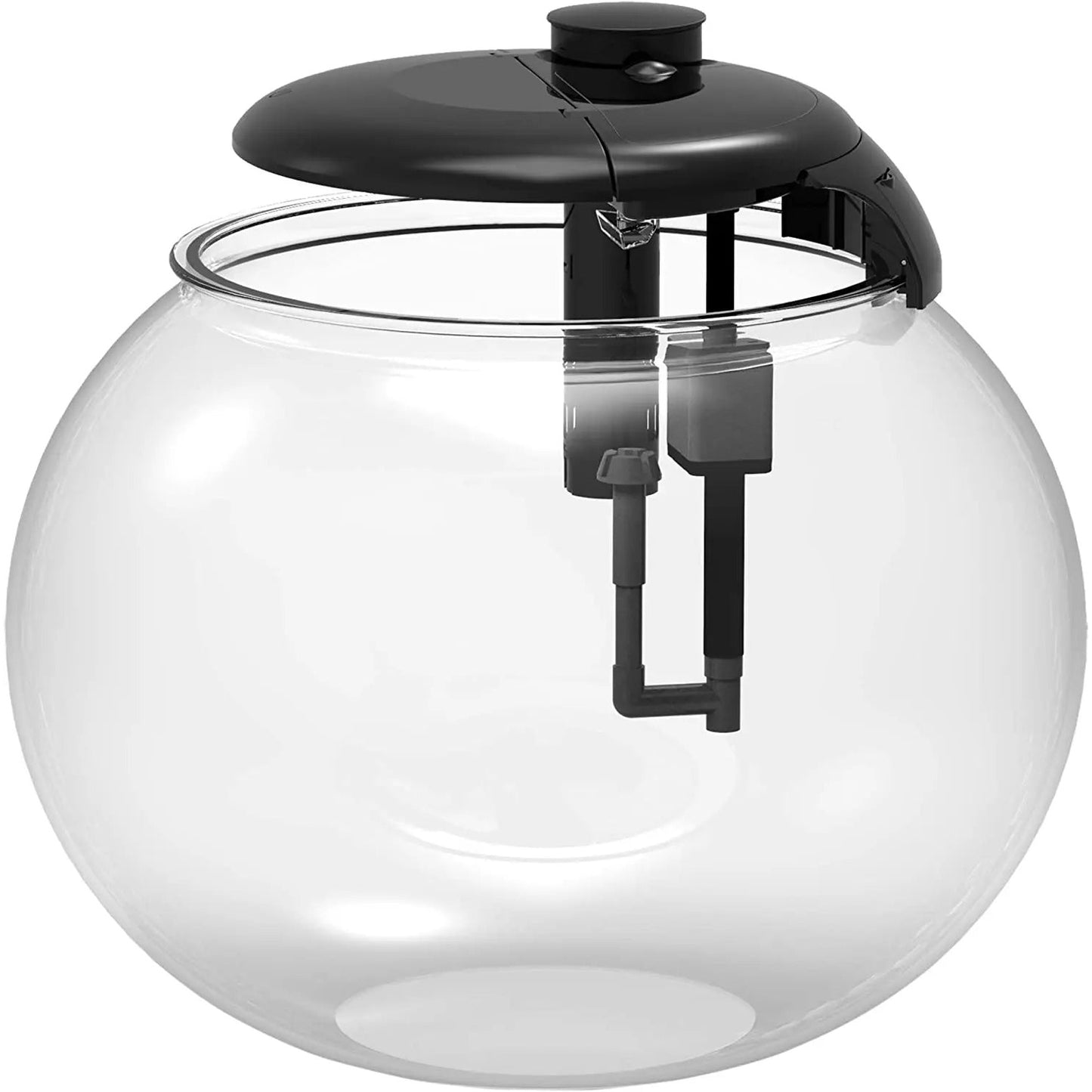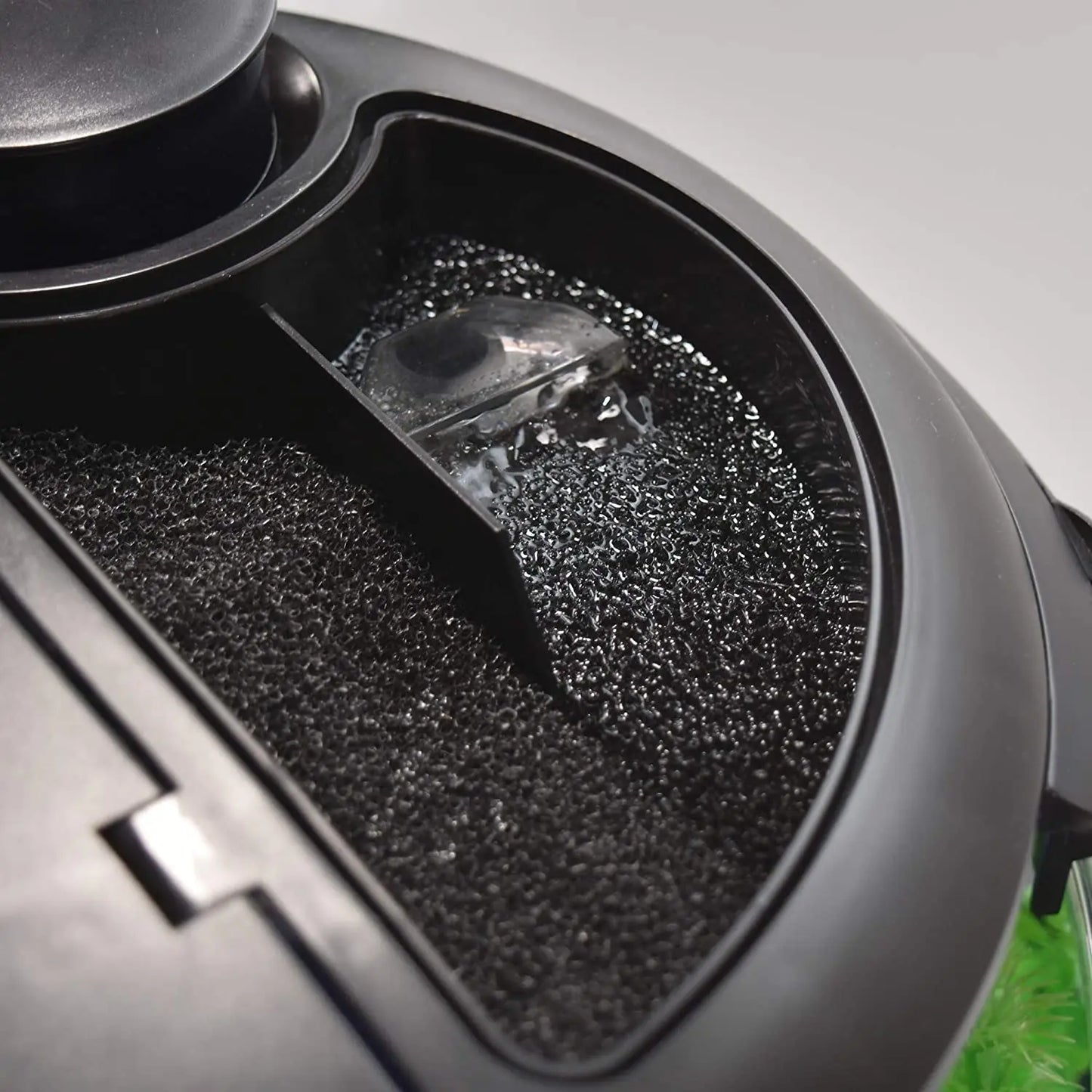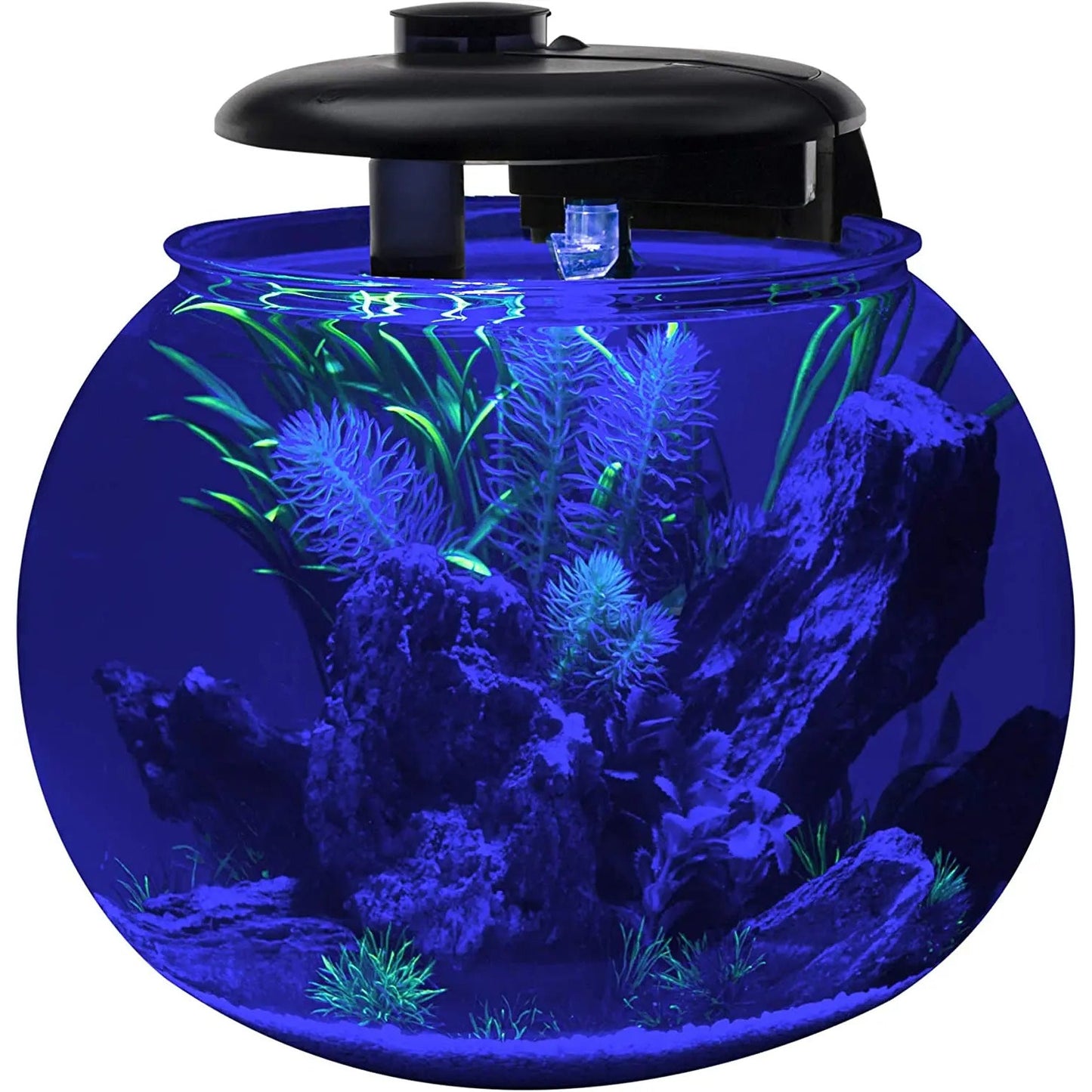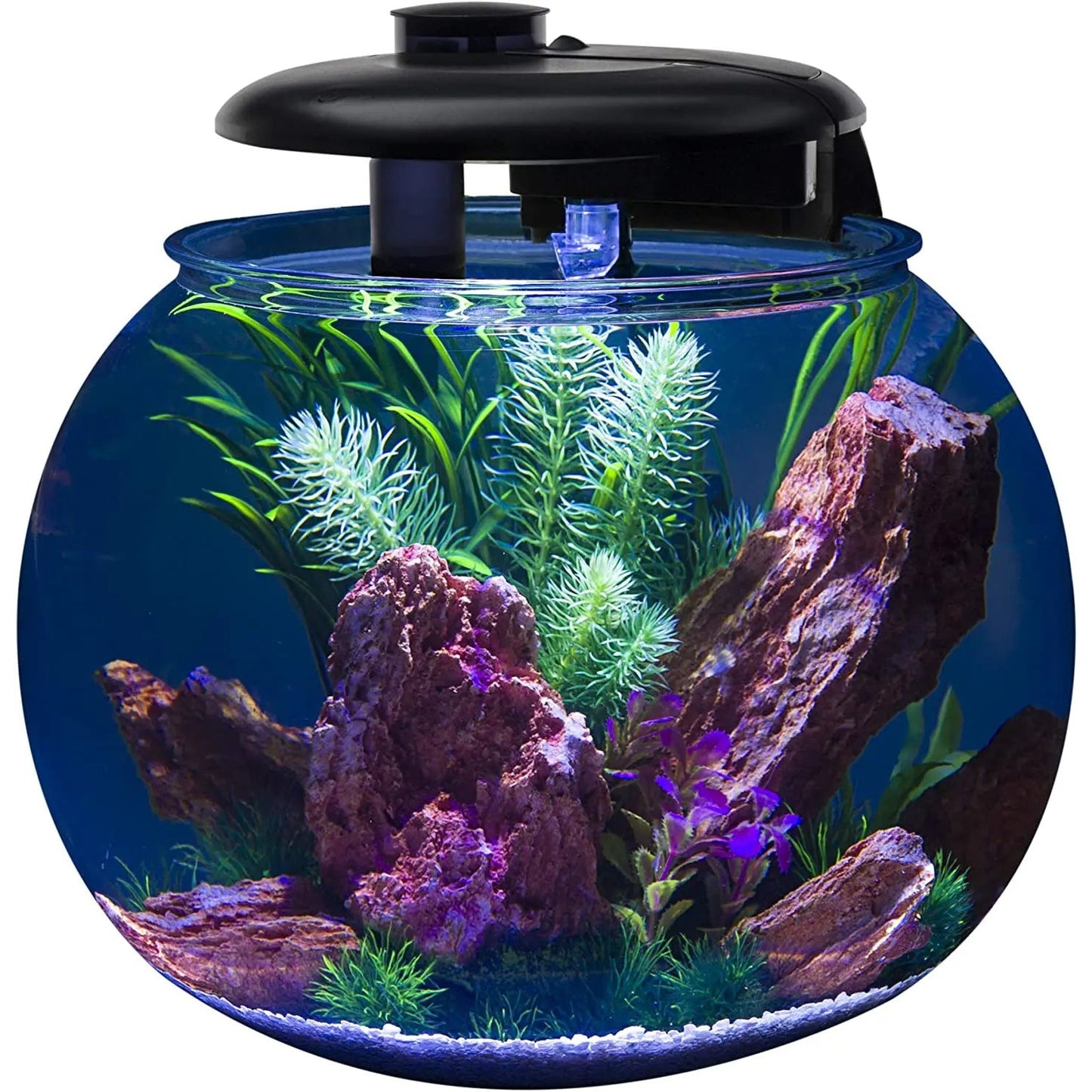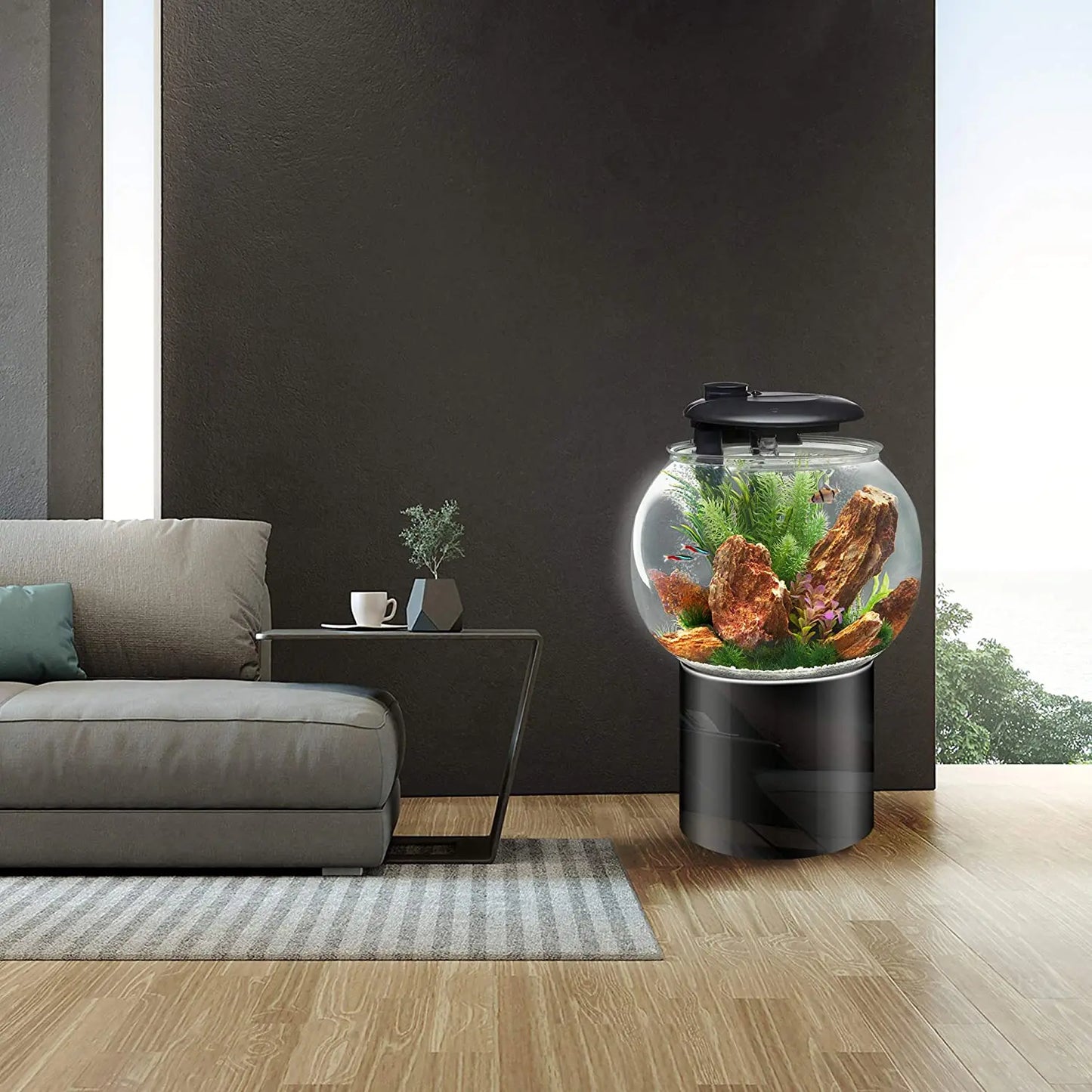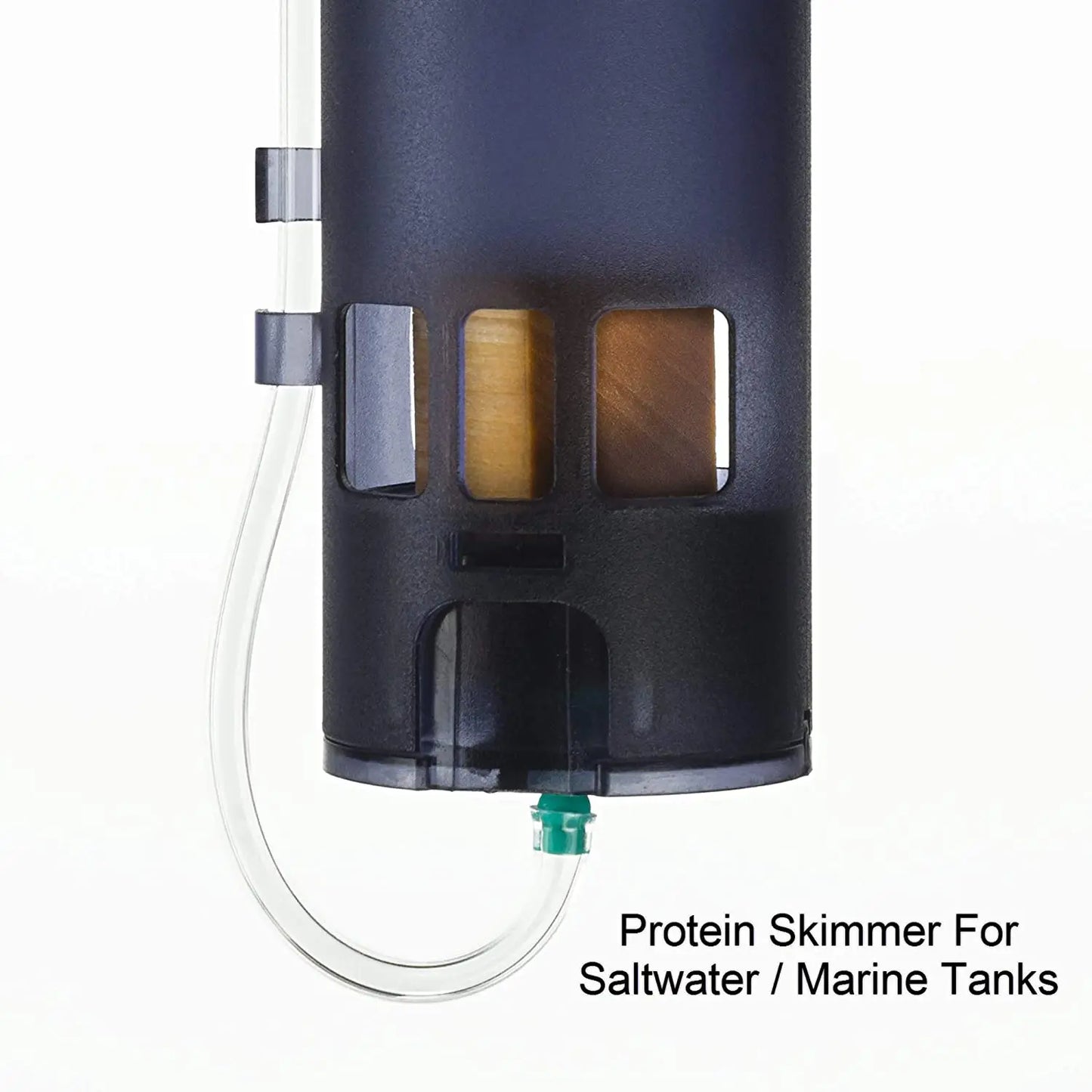 Penn-Plax AquaSphere Aquarium for Freshwater and Saltwater Filtration System and LED Light Display