Penn-Plax Deluxe Covered Litter Box with Removable Tray, Scoop, and Bags
Sku:

TTAL5350S

Vendor: Talis Us
Covered Litter Box

·       ENCLOSED STORAGE COMPARTMENT: Everything you need is kept in a convenient storage compartment. You no longer have to worry about finding a place for a scooper, carbon filtration pad, and litter removal bags. – All Are Included

·       FULLY COVERED & CONVENIENT: In addition to the decorative faux-wicker top that keeps odor and messes inside, our Deluxe Covered Litter Box uses a wide hinged door (8.5" (H) x 8.5" (W)) for easy entry and exit, giving your feline friend some privacy to enjoy. OVERALL MEASUREMENTS: 21" (D) x 16" (W) x 17" (H).

·       PORTABLE & LIGHTWEIGHT: With two locking hinges on the sides to keep it securely closed, and a handle on top, this sturdy plastic litter box weighs only 6.3 lbs. It's easy to move around the house, or to take along for travels.

·       EASY ACCESS TO LITTER TRAY: The entire Litter Tray pulls out from the front, making for quick and easy litter changes with minimal mess.
View full details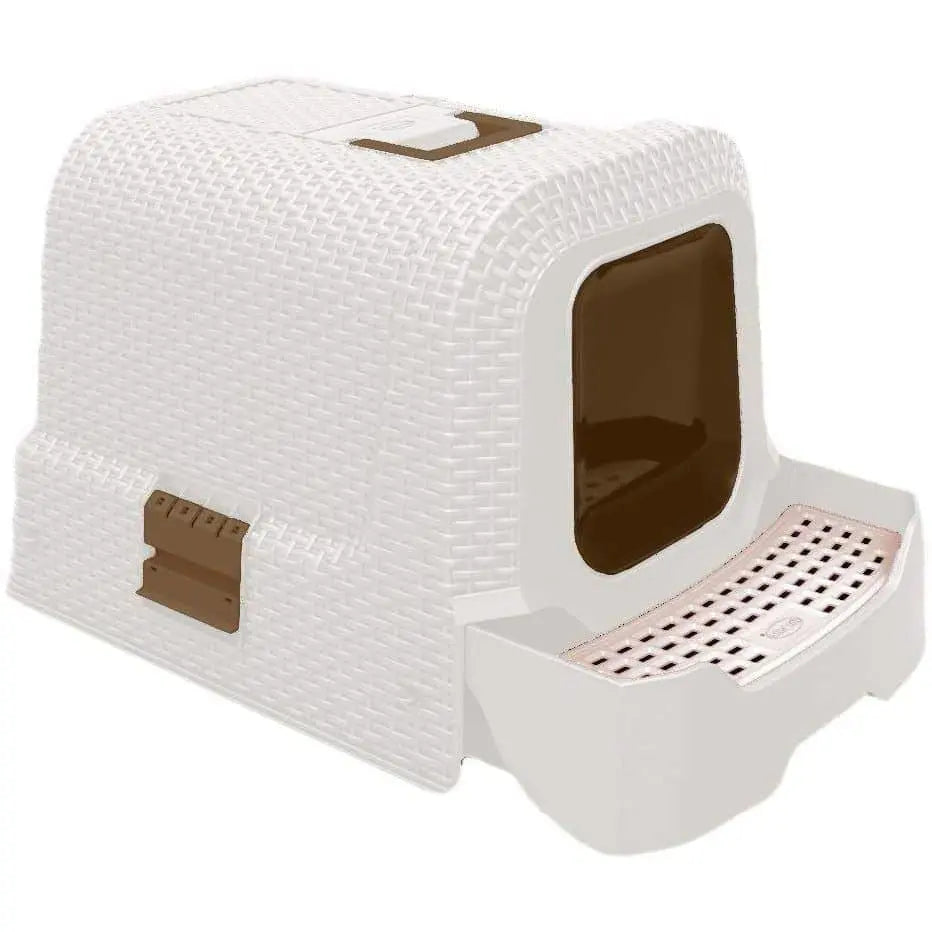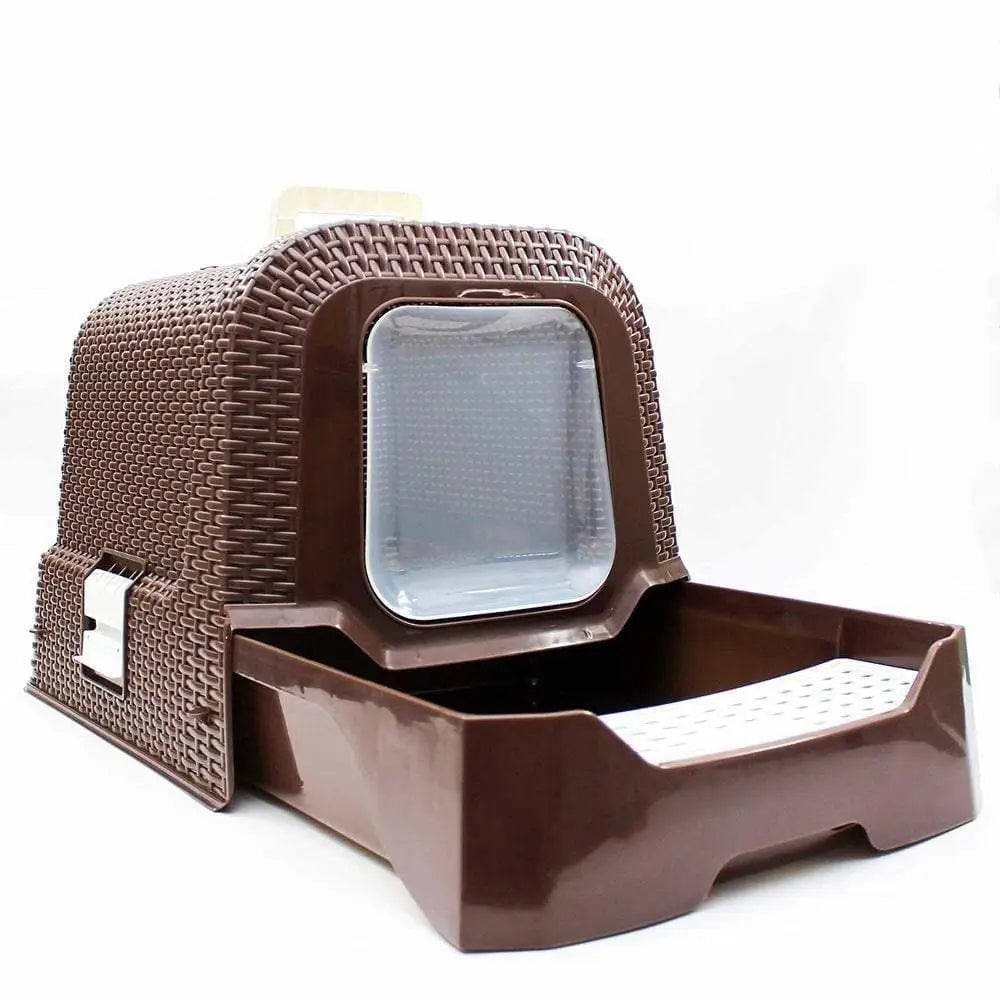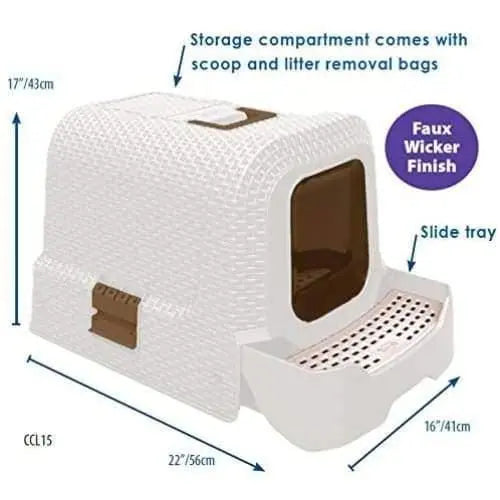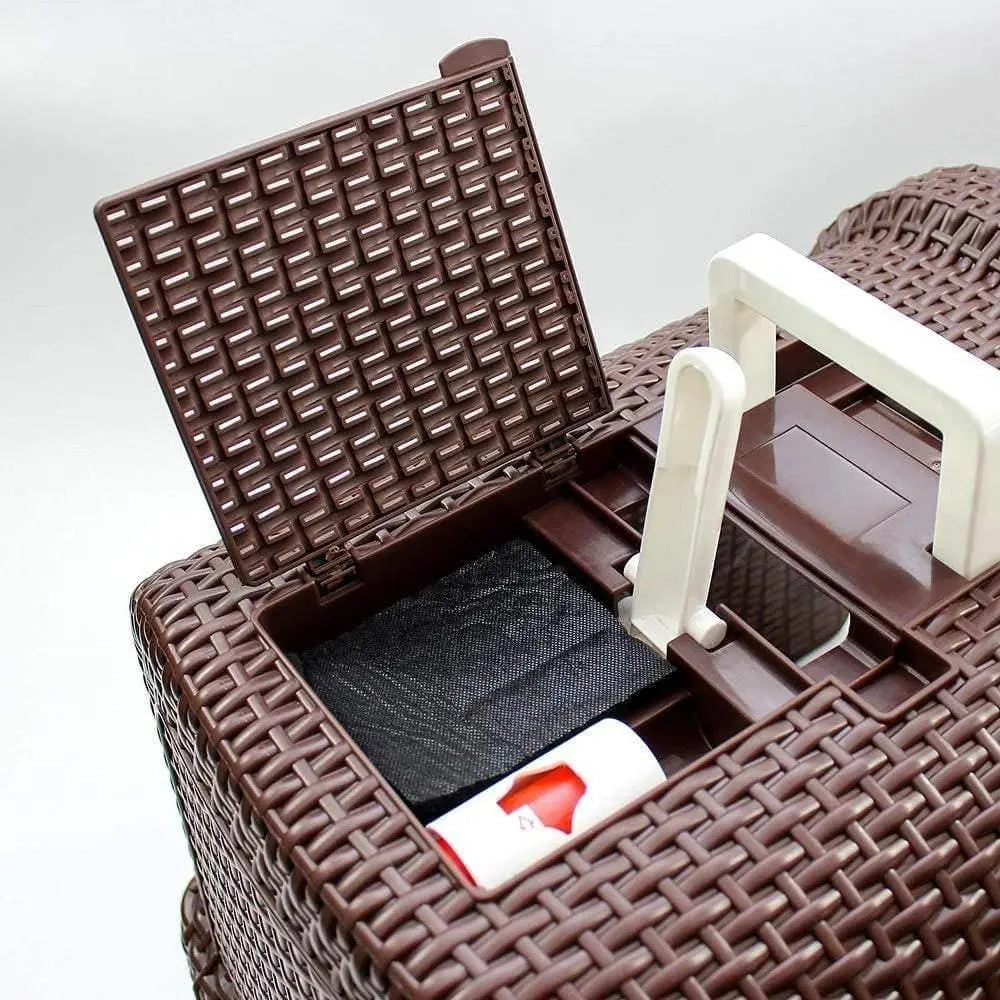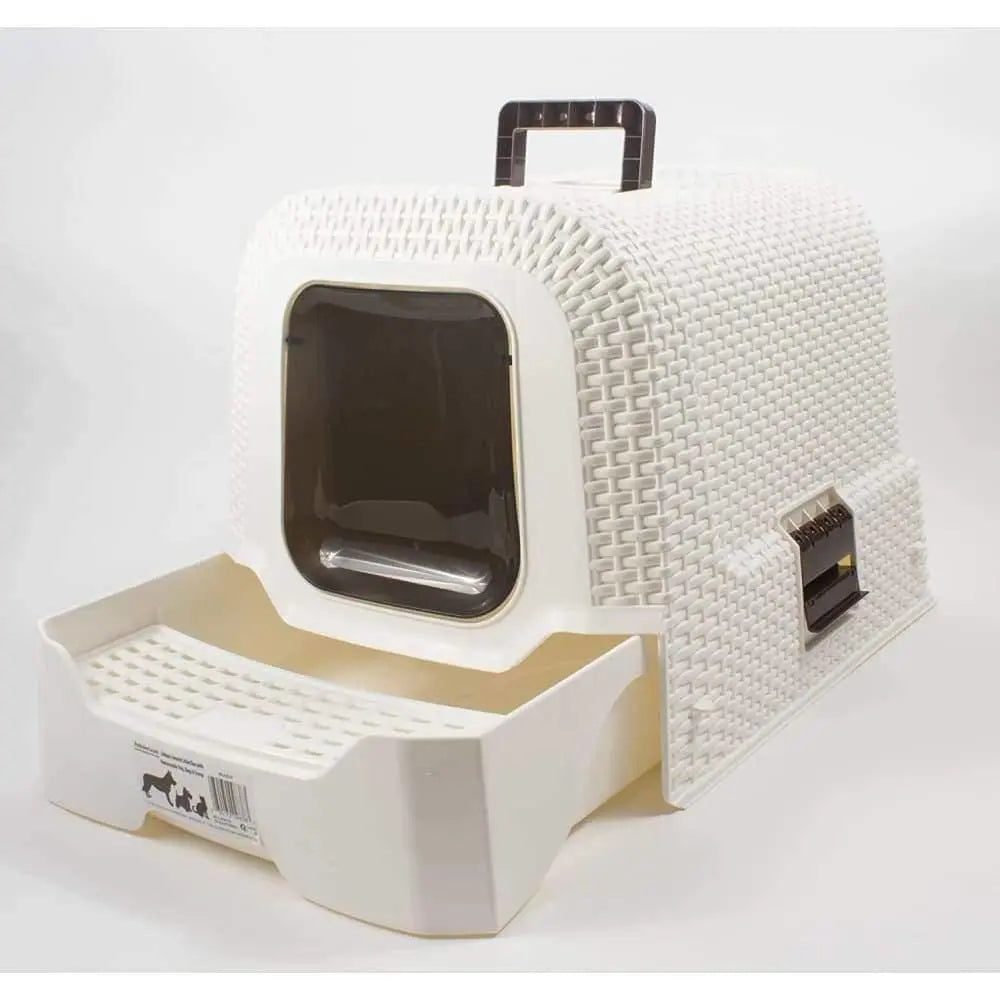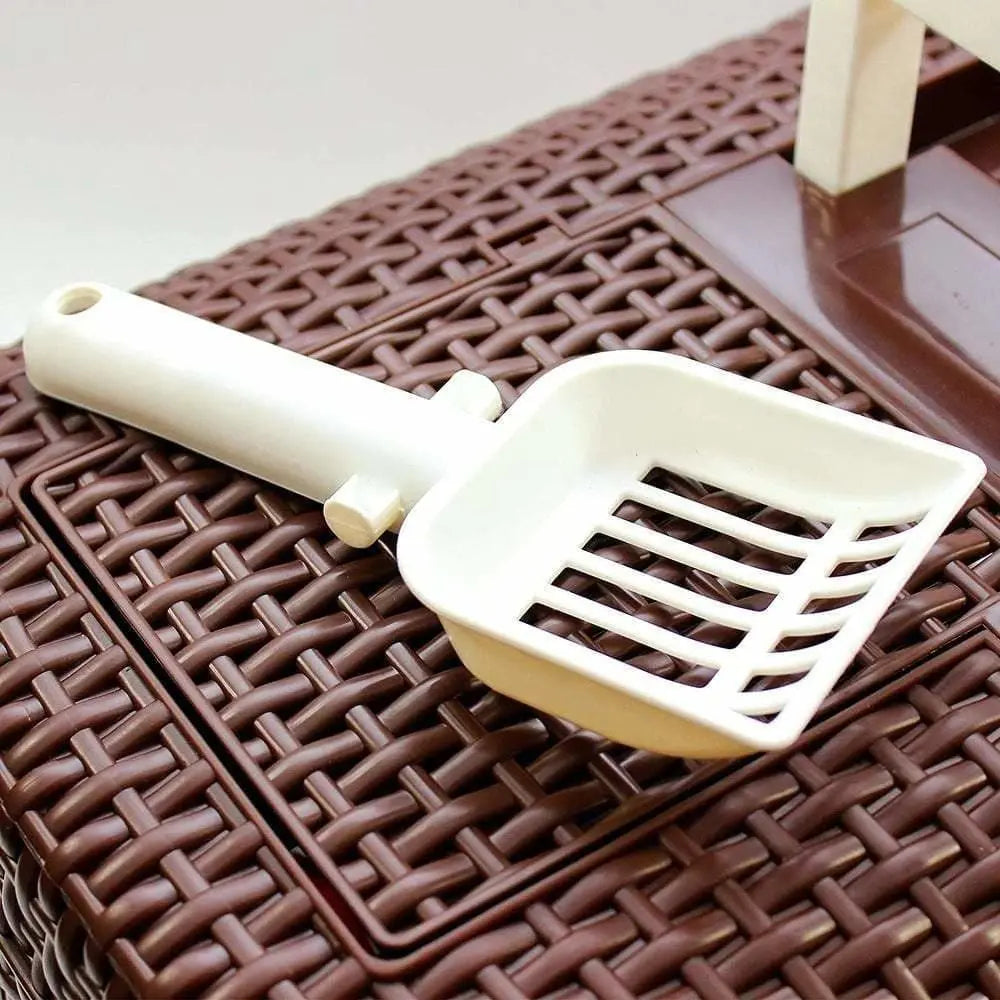 Penn-Plax Deluxe Covered Litter Box with Removable Tray, Scoop, and Bags