SmallBatch Freeze-Dried Mealbites Beef Cat Food 10oz
Introducing SmallBatch Freeze-Dried Mealbites Beef Cat Food – the ultimate meal for your feline friend! Our complete and balanced diet provides the perfect nutrition for your cat, no matter what stage of life they are in. Our meal bites are formulated to meet all the nutritional requirements established by AAFCO Cat Food Nutrient Profiles.

Our freeze-dried food locks in all the natural flavor and nutrients without sacrificing any of the health benefits. The beef provides your cat with all the essential amino acids that their body needs while helping your cat maintain a healthy weight. The meal bites are loaded with vitamins and minerals that give your cat a leaner, stronger body and a shiny coat. They're also full of flavor and texture, so your cat will be tempted every time you open the bag!

SmallBatch Cat Freeze-Dried Mealbites Beef is the perfect way for your cat to get the nutrition they need in the tastiest way possible. So don't wait any longer — give your cat the best with our freeze-dried meal bites today!
View full details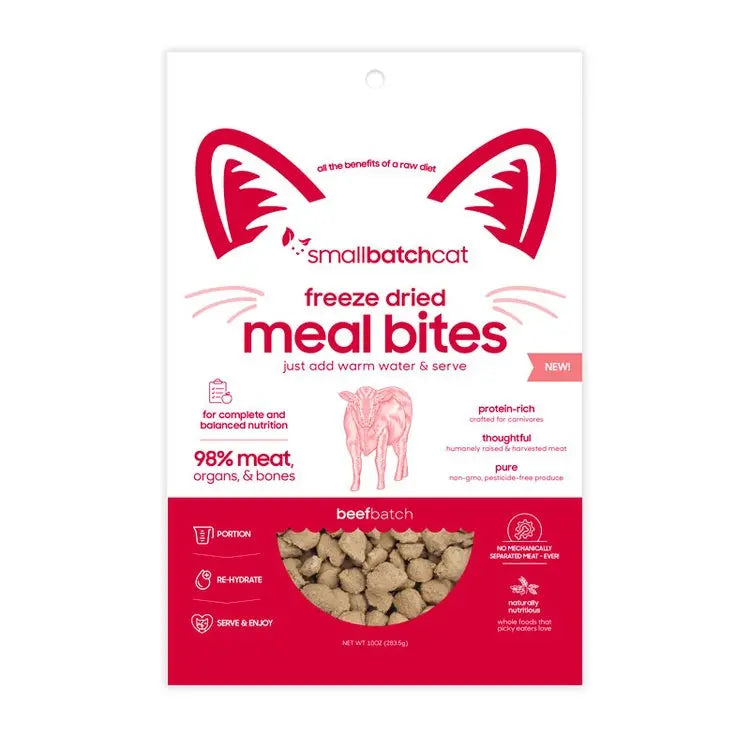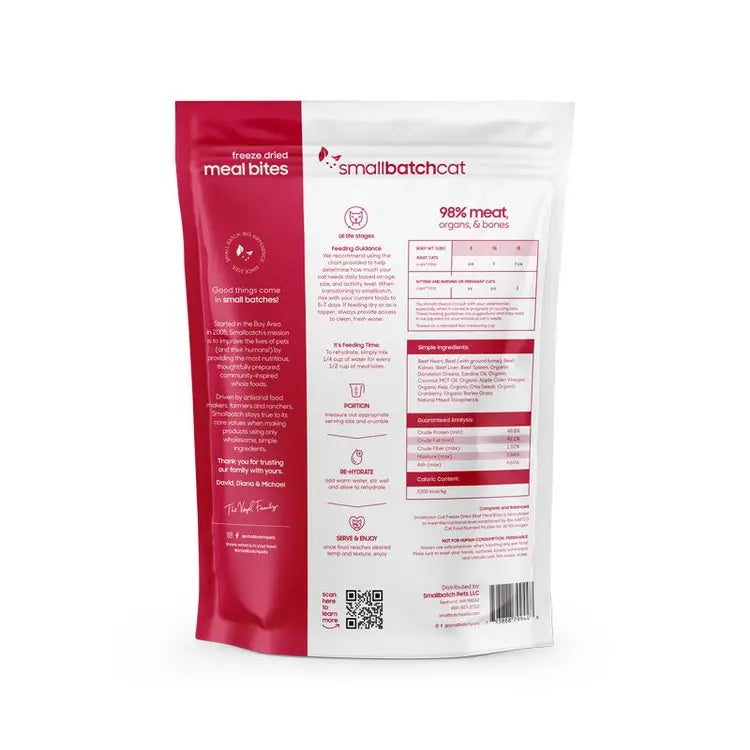 SmallBatch Freeze-Dried Mealbites Beef Cat Food 10oz