SmallBatch Freeze-Dried Mealbites Chicken Cat Food 10oz
Sku:

TSMA9993S

Vendor: Smallbatch
Introducing SmallBatch Freeze-Dried Mealbites Chicken Cat Food - the perfect meal for your beloved feline companion! Our delicious freeze-dried chicken meal bites are formulated with only the finest ingredients to provide your kitty with an all-natural, healthy, and balanced diet – because we know only the best is good enough for your fur baby.

Who says mealtime can't be fun? Our freeze-dried chicken meal bites come in an irresistibly tasty recipe that finicky eaters will love, and let's not forget – they're 100% free of added fillers or preservatives.

What's more – our chicken meal bites have been scientifically formulated to provide your cat with all the necessary nutrients for a healthy and active life. Each bite of our chicken meal bites is fresh and bursting with essential vitamins, minerals, and proteins – in short, it provides your cat with everything they need without breaking the bank.

So, what are you waiting for? Let your kitty indulge in the delicious taste of our freeze-dried chicken meal bites and make mealtime a treat for both you and your furry friend. Trust us – you and your feline will love it!
View full details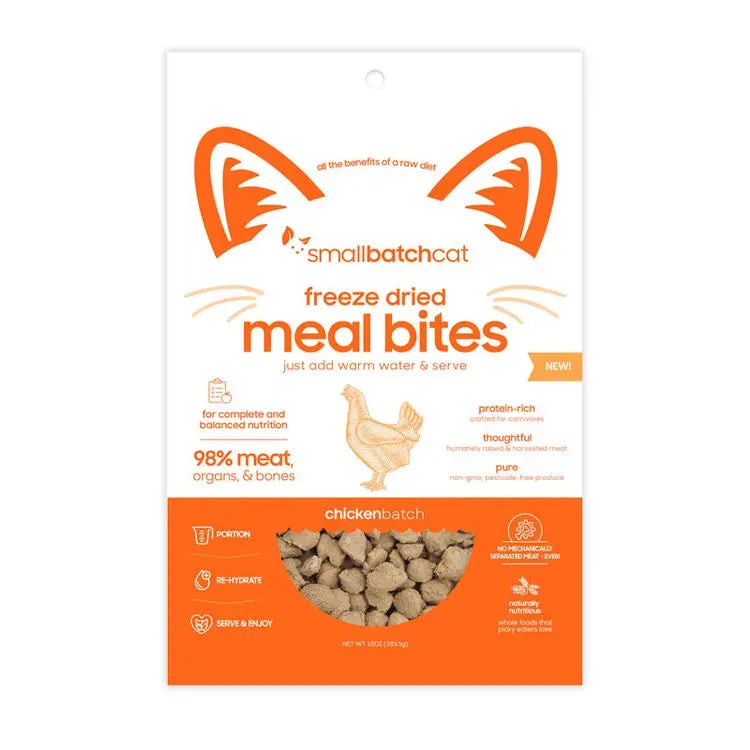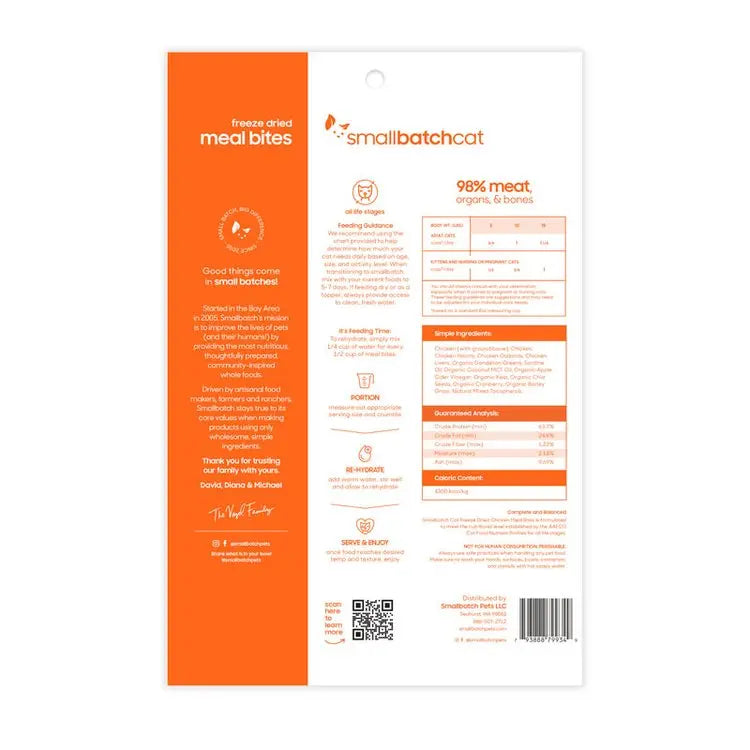 SmallBatch Freeze-Dried Mealbites Chicken Cat Food 10oz